Throughout our history, Outward Bound has been studied, evaluated and analyzed by hundreds of academics and research professionals. Over the past several years, Outward Bound has engaged in a rigorous effort to evaluate our outcomes post-course and longitudinally. The charts below summarize some of the recent results of this effort.
Course End Evaluations
For courses 5 days or longer, all students complete a course end evaluation. The chart below illustrates responses. As you can see, the vast majority of participants report that Outward Bound has a positive impact on them in areas such as leadership, service and confidence.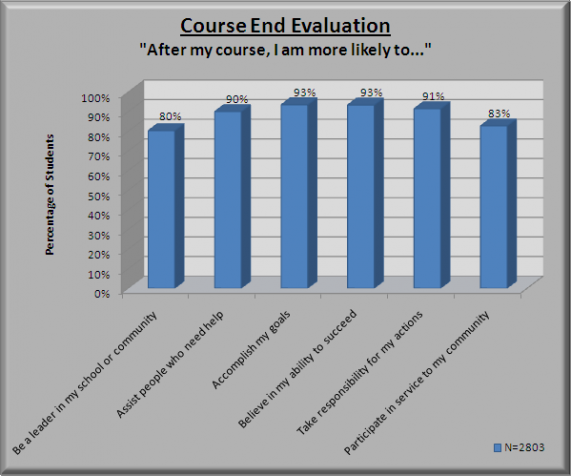 Since the end of my Outward Bound Course...

As part of our one year post-course longitudinal research study, we asked participants about things they had done since their course ended. Even a year post-course, participants report that their Outward Bound course has impacted their lives positively.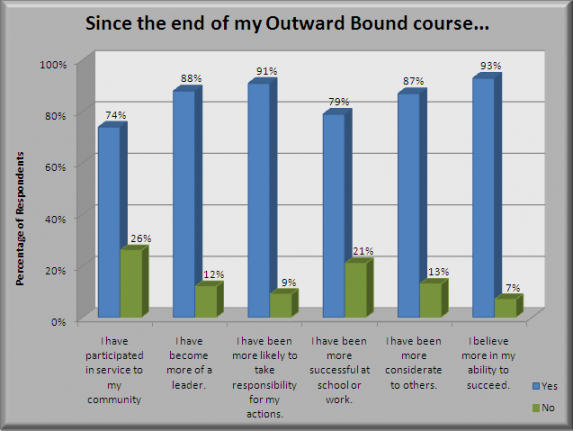 Outward Bound Centers (1-2 days courses)

After 1-2 days, Outward Bound offers measurable benefits to participants on our shorter courses in communities such as Denver, Philadelphia, Omaha, Bay Area and Baltimore.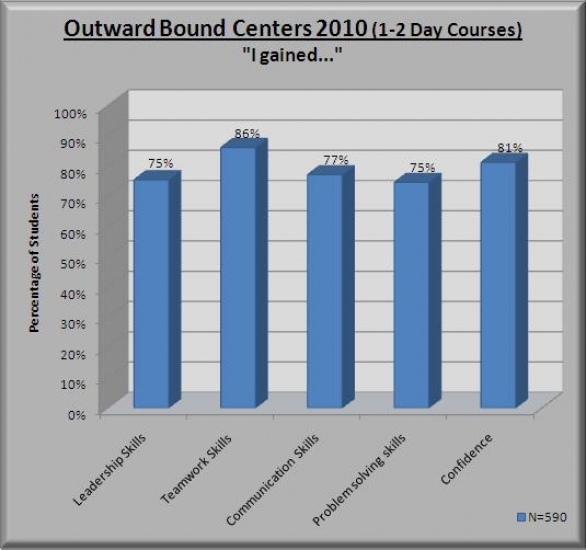 Read our Alumni stories: