Parents and children alike seek Outward Bound for a variety of reasons. Some parents want to provide challenge and adventure for their child. Perhaps their child is struggling to succeed academically. Outward Bound might kickstart their stick-to-it-tiveness for the next school year. Other families may seek a more interventional approach in order to address relationship dynamics such as poor communication or a failure to meet expectations. Regardless of what brought you to Outward Bound, you are wanting things to be better than they are right now. Well, you're in luck! Outward Bound's mission is to change lives through challenge and discovery.
As an Instructor I have worked with countless families that come to the table with varied experiences, needing different types of support than others. One thing that binds them all is that their child is struggling in school in one way or another – be it academically or socially. Adolescents today are faced with a greater set of challenges than those of us born pre-2000 can ever truly understand. The world is more complex. The demands are greater. And the consequences are ever-magnified by the influence of technology and social media. No wonder school is so hard!
Outward Bound's Intercept program is designed to meet your teenager where they are at in a way that dynamically fosters support and challenge. For most Intercept students this means setting them up for success in order to return to their families and academic communities with a renewed sense of purpose and possibility. The following sections describe five elements of an Intercept course that will directly contribute to your child's success in school.
1: Experiential Learning
Educational theorist, David Kolb, suggests that experiential learning moves through four distinct processes – Concrete Experience, Reflective Observation, Abstract Conceptualization and Active Experimentation.
In the layperson's terms this means – Do Something, Think About What You Did, Problem Solve and Try It Again.
Or posed as a series of questions, ask yourself – What happened? So what? Now what?
There are many ways to think about this model. At Outward Bound students don't think about it at all – they live it. The foundation of any Outward Bound course strongly emphasizes a "learning through doing" methodology. Students arrive with minimal skills required for success in a wilderness environment. By virtue of their immediate and necessary experience they are learning new skills through experiencing challenge and problem solving both as an individual and as a group and doing it all over again the next day.
How does this relate to academic success? Students learn how to learn better.
2: Routine and Expectations
Paramount to the success of Kolb's Experiential Learning Model is the cyclical and repetitive nature of experience. Once you are done "trying it again" you start over at the beginning with yet another concrete experience, and then comes an opportunity to reflect on your experience and so on and so forth. Throughout an Intercept course students have 22 to 28 days of a wilderness expedition to live out the experiential learning model in an environment that upholds a firm and consistent structure, coupled with clear expectations alongside natural and logical consequences. (In a sense, this is no different than any other academic setting or institution – we just get to have fun outside while we do it!)
The Intercept program supports students in learning to experience success in a structured and routine environment. Every day is different on an expedition, and yet the same things continue to happen, in the same order, every single day. In essence, the days consist of traveling, eating and sleeping – the basic necessities of life – food, water, shelter, sleep. In order to meet basic needs and feel comfortable on an expedition students must work together to set up tents and tarps, navigate lakes and hiking trails, prepare meals over an open fire and most importantly, work together as a well-lubricated machine so that these tasks become routine and expedient.
How does this relate to academic success? Students learn that structure is critical to success.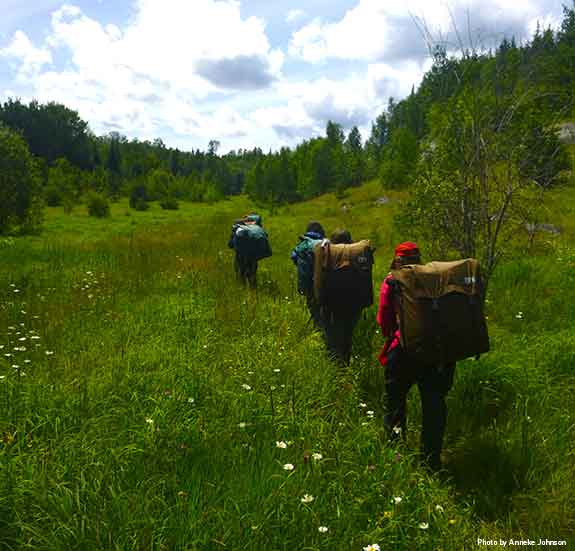 3: Teamwork
A critical component to the Intercept program is that students learn a sense of interdependence as a "family unit." In all aspects of the day's routine students must work together to problem solve, make a plan and accomplish any given task. Prior to your family's enrollment in the Intercept program perhaps you all were not working so well as a team or struggled to meet one another's expectations. These family struggles are directly mirrored throughout an Intercept course. In addition, struggles within the home are more than likely also mirrored at school, in group projects or classroom participation.
Interpersonal skills that students learn on an Intercept course are the ability to work collaboratively, listen to others' perspectives without interrupting, follow through with a plan, as well as contribute their own ideas to a group project, whether that be setting up a tarp structure to stay dry or working on a science project in the classroom. Graduates of Outward Bound's Intercept program are better equipped with the necessary skills to thrive in a collaborative environment having learned firsthand the importance of patience, empathy and listening, as well as valuing their own contributions.
How does this relate to academic success? Students learn that there is more in them than they know, and they need each other.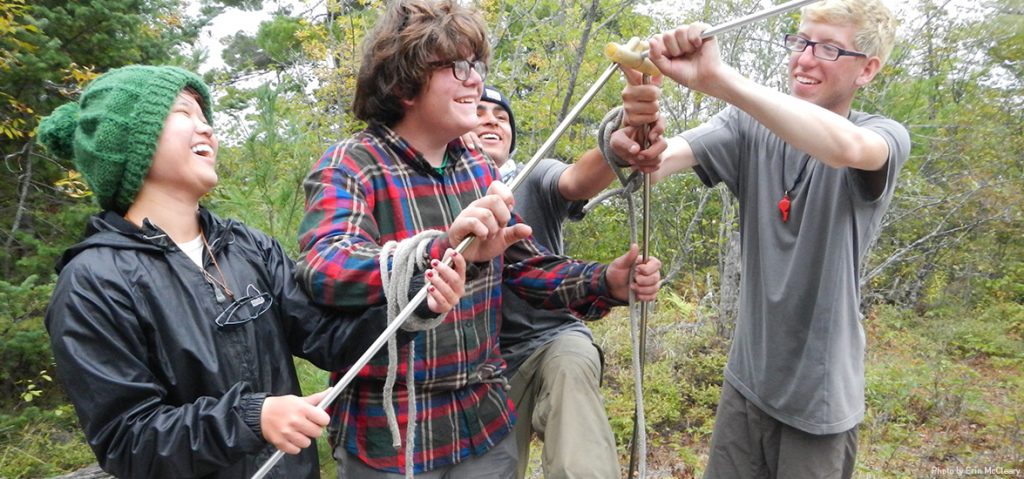 4: Positive Peer Relationships
Across the board, regardless of you or your family's history, teenagers struggle to gain the respect of their peers through healthy means. Some individuals struggle more than others, and it all looks different depending on varieties of circumstance. Outward Bound's Intercept curriculum hones in on building healthy relationships through positive communication, clear expectations, consistent actions, trust and transparency. This leads students to gain a greater sense of what its means to engage in healthy relationships, both with their peers as well as their family.
How does this relate to academic success? Students learn how to engage in genuine, compassionate relationships consisting of realness and depth.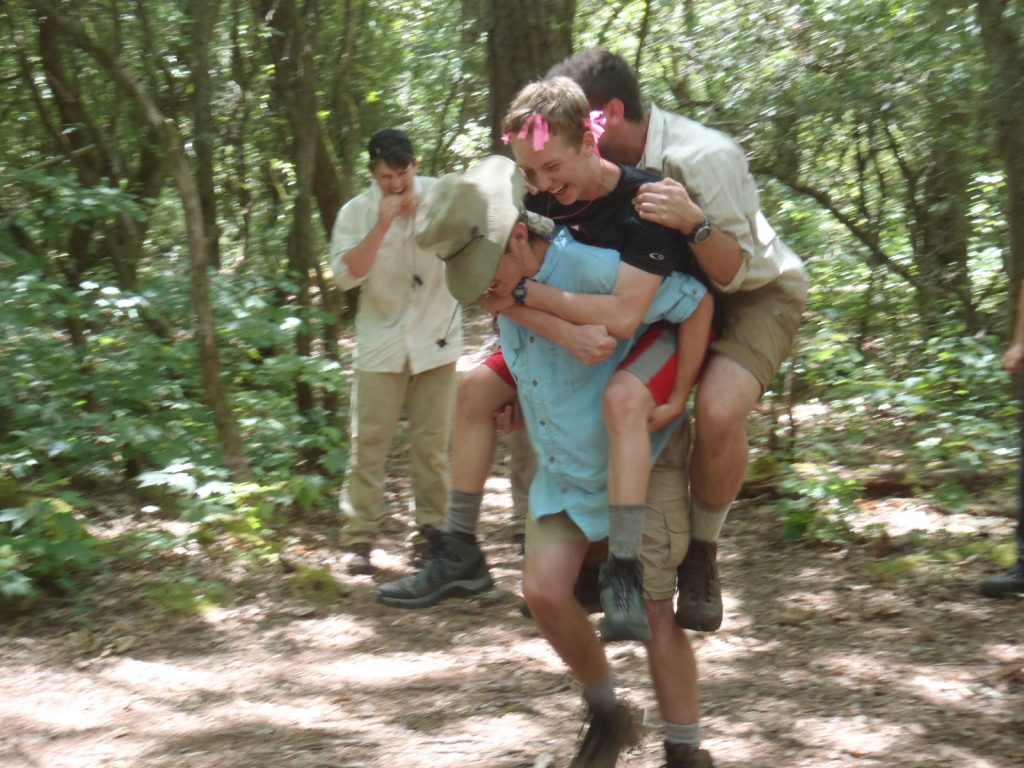 5: Goal Setting and Follow Through
Perhaps the most tangible tool that students graduate with is active goal setting. Many students struggle to earn success in academic environments because their objective (or rather, their parent's objective) is to "get good grades." This is a widely ambiguous term that I hear recycled from students and parents across the country. What does that mean?! How can one reach that goal?! Intercept teaches students to utilize a goal setting tool, SMART Goals, along with action steps to ensure sufficient progress.
SMART is an acronym that stands for: Specific, Measurable, Attainable, Relevant and Time Bound. Within the first week of an Outward Bound course students will establish their Achievement Plan, a set of three to five SMART goals that each consist of several Action Steps to support them along their way. Action Steps are simply "smaller" goals to pave the way towards achieving a much "larger" goal. For example, if a student's long-term SMART Goal is to achieve a 3.0 GPA by the end of the semester then it will benefit them to set a few goals along the way to hold themselves accountable and chart progress. Setting goals surrounding how much time is spent doing homework every day/week, seeking assistance in course areas they struggle with, or any myriad of steps towards achieving their goal is considered an Action Step along the way.
How does this relate to academic success? Students are equipped with skills to condense big-picture goals into manageable, attainable goals.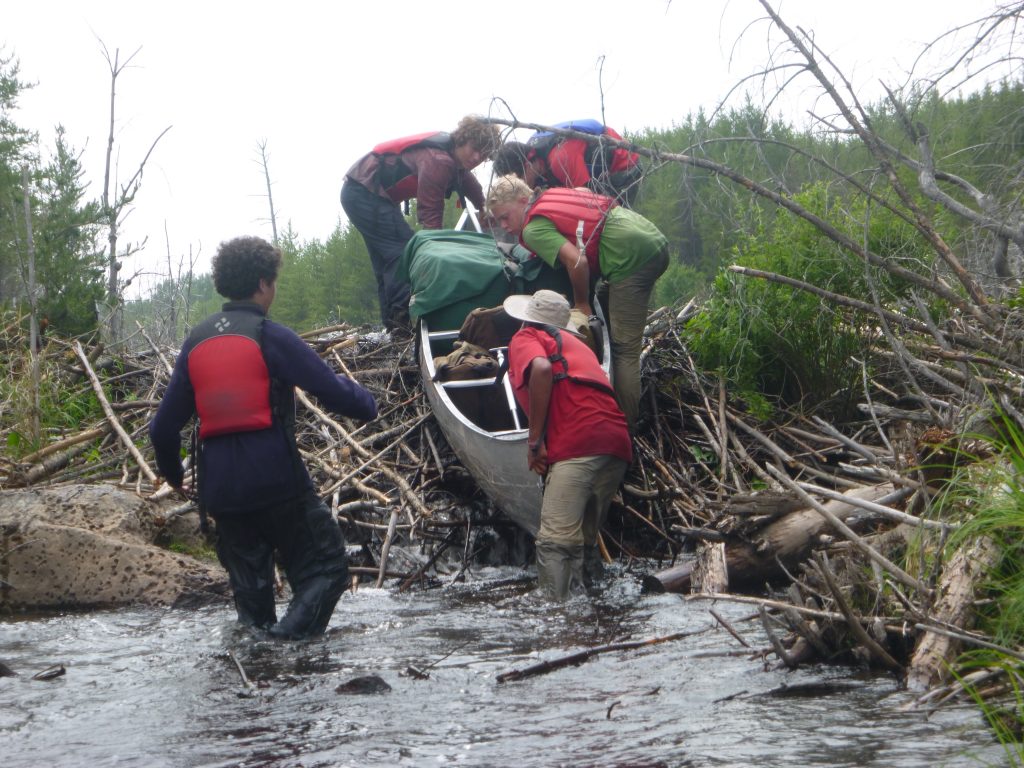 So Why Does All of This Matter? How Will This Help Your Child Succeed in School?
A quote that Outward Bounds stands by reads as follows:
"A ship in harbour is safe, but that's not what ships are built for."   – William Shedd
This is why it matters. Outward Bound is about transference. If the skills and experiences learned throughout one's wilderness expedition does not relate and transfer to the "real world" then we may as well spend our time twiddling thumbs and watching paint dry. Despite the real rigors and challenges of an Outward Bound course your expedition is your harbour. When you graduate and are challenged to truly apply your learnings you then become outward bound.
Students that graduate from the Intercept program cannot help but to enter their communities with a different perspective, firmer posture and a renewed ability to look others in the eye. As students move through the processes of experiential education, living with firm, clear structure, experience struggle as a team, form positive peer relationships and learn to set and achieve ambitious goals, they become better members of their communities and their schools.
I would like to close with a quote from Kurt Hahn, experiential education pioneer and founder of Outward Bound:
"There is more in us than we know. If we can be made to see it, perhaps for the rest of our lives we will be unwilling to settle for less."
This is Outward Bound. And this is why the Intercept program will support and help your child find success in school and beyond.
***
Interested in the Intercept program? Click here to request a call from an Intercept specialist or check out an upcoming Intercept expedition:
Intercept Florida Canoeing – starts 11/14
Intercept Texas Big Bend Backpacking – starts as early as 11/14
About the Author
Auguie has served the Voyageur Outward Bound School since 2012 in a number of different capacities from Intern to Instructor, as well as Course Advisor. For the last several years Auguie has worked predominantly with Intercept families leading youth on 28-Day Expeditions and facilitating Family Workshops in Duluth, Minnesota. The Intercept program is what initially drew Auguie to work for Outward Bound. Seeing students and families learn that they are capable of much more than they think is what keeps him around.