You've already read about which Outward Bound Course is right for you here. However, it's the middle of the summer now and when you start to look at all the programs you begin to worry that you may have missed the boat. Fear not! Boats are always getting ready to be Outward Bound. I'm about to tell you why signing up for a course at the end of the summer or into the fall may end up being the best option for you.
Why should you sign up for a course at the end of summer or during the fall?
The Environment Abides
Outward Bound courses are outside. That's kind of what we do. The end of summer and early fall is an incredible time to be out there. The seasons are changing and Mother Nature is using her creative juices to make the world pop everywhere you go. In the northeast, the Oak trees are ablaze with reds and oranges and in the west the aspens are a buttery yellow. Throughout a course, you get to watch as the world changes in a slow and deliberate manner.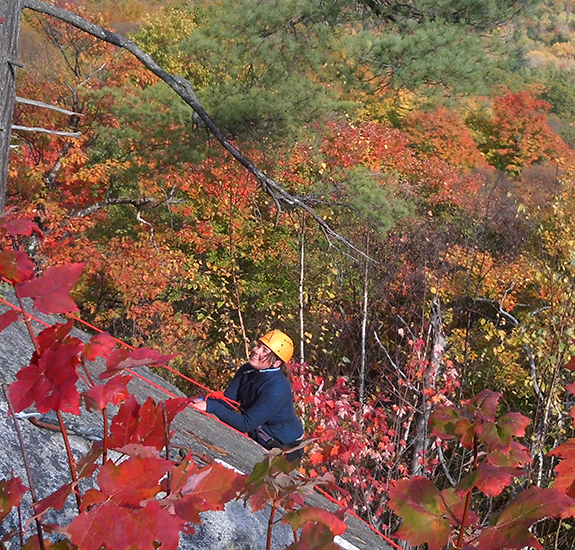 During these changing seasons, you also get a taste of winter without full winter conditions. In the high alpine, you don't have to camp on cold snow, but you may get to see some snowflakes. If you're lucky, then you'll get some snow falling as the mountains get ready for winter. And on the rivers, temperatures are prime for taking a dip. It's not quite cold enough to fear falling in, but it's also not so hot that you contemplate swimming beside your boat to avoid immediately sweating. Temperatures this time of the year are pretty stellar and so it can be a wonderful time to be out and about.
Refresh, Unplug, Unwind
If you're in school, late summer is the perfect time to take a break before heading into the school year. You don't have to worry about summer reading or catching up on what's new before heading back because you won't really have time for that. This can be an incredible tone to set for the year ahead. In the backcountry, you will have time to clear your mind, set up some goals for yourself, and find a bit of clarity before getting back into the swing of things. You'll be ready to enter the school year full of strength, ready to learn and communicate well with those around you.
If you're at work, it's a great time of the year to take a break as well. You've completed over half of the calendar year, so it can be a perfect time to self-assess and refine your goals to finish out the year strong. Outward Bound Instructors will work with you to improve your communication skills, create actionable goals and see where your path ahead is leading. Taking a break from work to devote time to personal development may be the boost you need in order to truly impact the company you are working for or to help with a career change to find passion in your work.
Hone Your Skills or Learn a New One
Do you think Outward Bound is only about learning how to use a map in the wilderness? Think again. Courses teach a variety of technical skills, but every Outward Bound School teaches leadership, decision-making, communication tools and a variety of other interpersonal skills in order to help you be the best version of yourself. You don't have to want to be an outdoor guru to gain knowledge from an Outward Bound course. Although technical skills such as paddling, rock climbing, and rafting are an integral aspect of a course, students also leave an expedition with a greater feeling of purpose, clear goals for the future and tools that they can use to have a positive impact in their own life and the lives of others.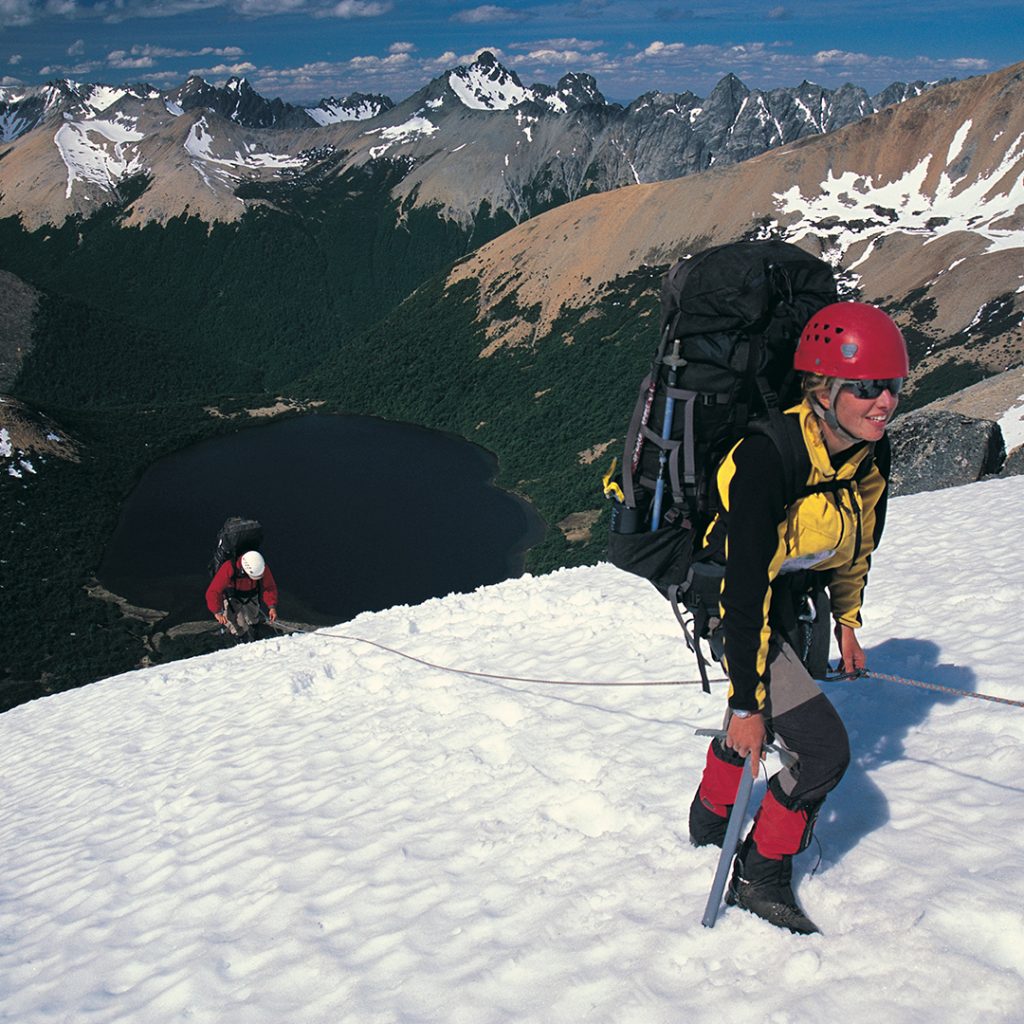 If you're interested in learning a specific skill-set, then a certain School will likely be best for you. However, attending any Outward Bound course is going to give you the ability to both work on your existing skill-sets and incorporate those into new schemas that you will learn while you are on a course. And, if you're lucky, which you probably will be, then you'll walk away with new skills that you didn't even know that you didn't even know!
You're thinking, "Yeah, this sounds good. But, what kind of long courses are offered later in the year?"
I'm glad you asked. For this timeframe, I'd suggest looking at the following different types of courses offered:
Instructor Development Courses
If you're interested in working in the field of outdoor education, then an Instructor Development course is for you. These courses focus on professional development for individuals who are interested in instructing in some capacity in the future. The course helps prepare students to become holistic educators who use the environment as a platform for knowledge. By teaching students pedagogy practices and allowing them to practice instruction in the field, this course uses the same experiential education that students will utilize in the future. These 50 to 65-day courses include a Wilderness First Responder certification and experience setting up technical systems just as individuals would for students.
View these upcoming Instructor Development courses:
Blue Ridge Mountains Instructor Development Course
Washington Instructor Development
Yosemite, Joshua Tree & San Francisco Instructor Development – now offering a $500 discount!
Maine Coast and Appalachian Mountain Instructor Development
Pathfinder Courses
Pathfinder courses are great for adults aged 18-25 who want to take a break from school or work in order to refine their goals and increase their self-knowledge, clarify their values and strengthen their decision-making skills. The course provides students with time for intentional personal development in order to leave a course and return home with tools for success. Individuals will work within a group to practice specific skills and better understand how they work successfully in a group. Most 30-day courses include a Wilderness First Aid certification and provide students the experience working with themselves and other group members for life planning.
"Pathfinder courses differ because they're an opportunity for students to face their past and process their future with the intent of making a change." –Colorado Outward Bound School Instructor, Brandon D.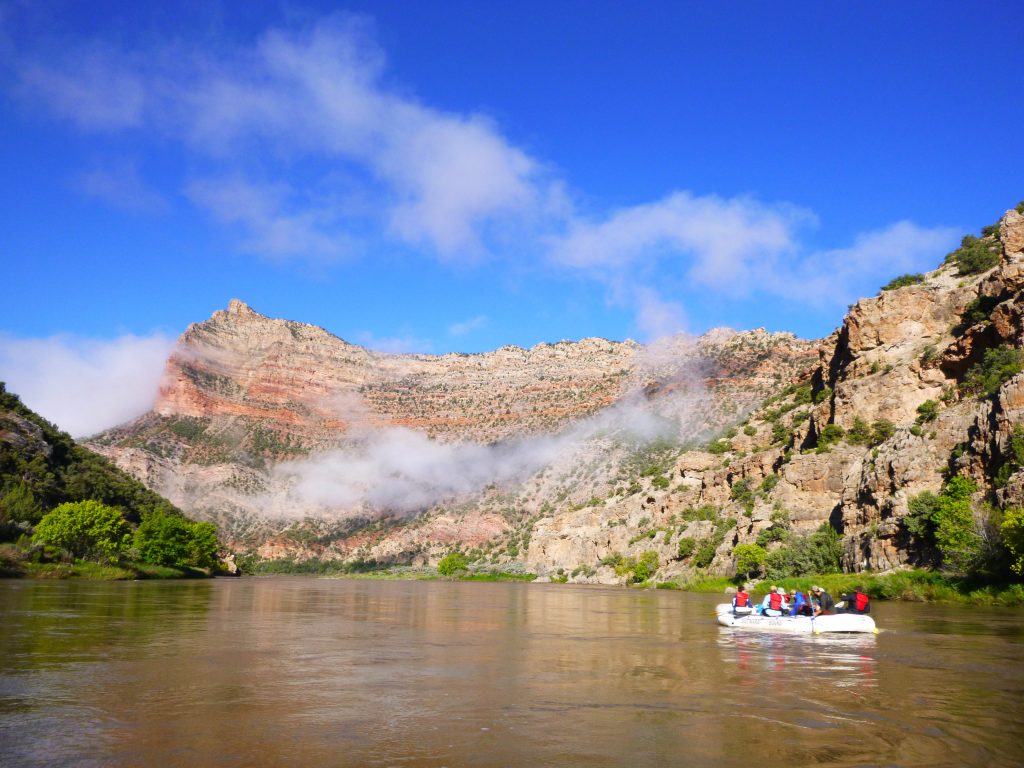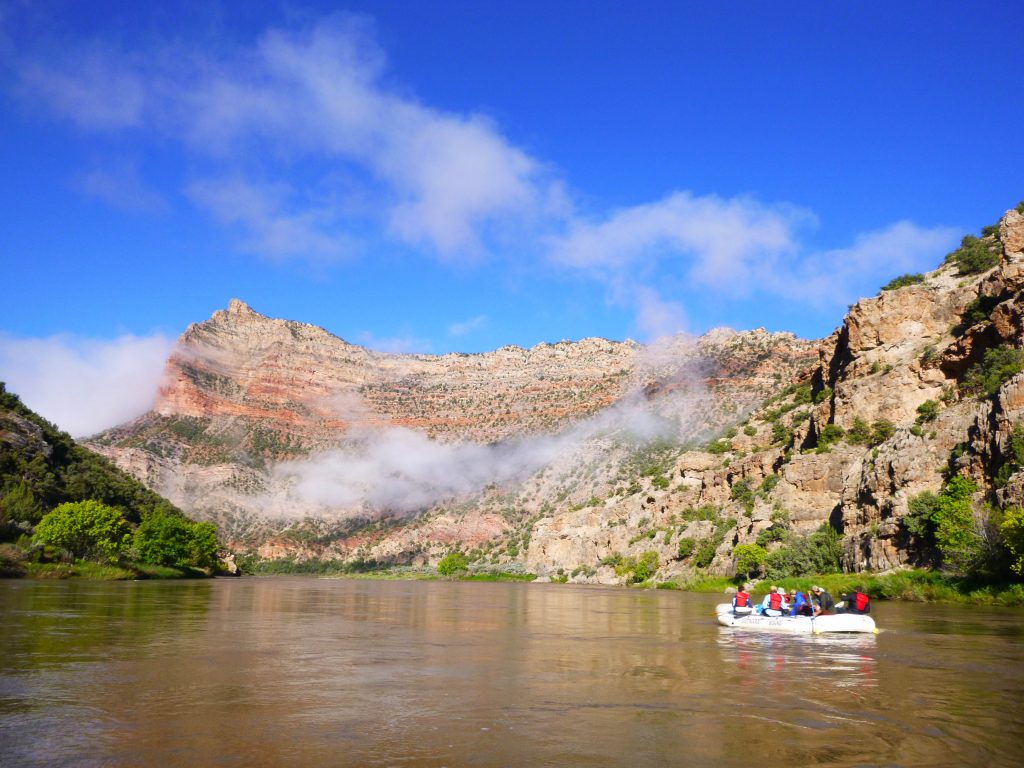 View upcoming Pathfinder courses:
Pathfinder Colorado Rockies Alpine Backpacking
Pathfinder Maine Sailing & Canoeing
Pathfinder Texas Big Bend Canoeing & Backpacking
Pathfinder Florida Coastal & River Canoeing
Semester & Gap Year Courses
For students 18 years and older interested in gaining life experience, achieving personal growth and experiencing other cultures, the semester and gap year course is the best option for them. These courses provide hands-on leadership training and service opportunities so students gain the confidence to become more independent and competent individuals. Semester and gap year courses immerse students in new environments to learn technical skills. Students return home having learned how to apply their acquired knowledge to real-world situations. These 45 to 85-day courses may provide a Wilderness First Responder certification and offer a chance to receive college credit upon completion. Also see this blog post on how to use a 529 plan to fund a gap year.
"Semester courses truly give students an opportunity to live Outward Bound values to their fullest. With such an extended course and multiple course activities, students have an incredible chance to practice new skills and to learn through success and failure alike, with plenty of meaningful perspective along the way. It's an unmatched opportunity for personal growth." –Colorado Outward Bound School Instructor, Hannah T.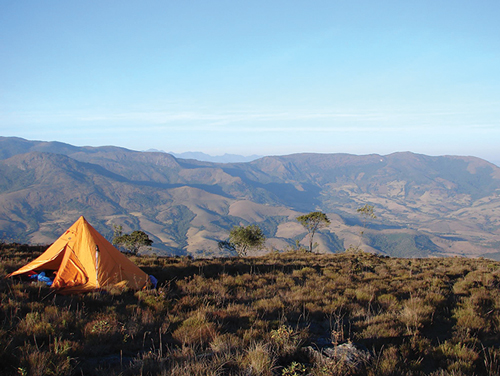 View upcoming Semester & Gap Year courses:
Oregon Cascades & Idaho Salmon River Leadership Semester
Rockies to Ecuador Leadership Semester
Maine to Bahamas Environmental Semester
Blue Ridge Mountains to Florida and Patagonia Leadership Semester
Boundary Waters Dog Sledding and Texas Big Bend Leadership Semester
Shorter Courses
Don't have enough time for a longer course or want to try a shorter course first? No problem! Sign up for a 7 to 22-day late summer or early fall course for similar experiences on a shorter scale. Outward Bound offers courses with activities that include sea kayaking, backpacking, rock climbing and more.
View upcoming courses:
Colorado Rockies Mountaineering & Rock Climbing – now offering a $200 discount!
Blue Ridge Mountains Backpacking & Rock Climbing – see the total solar eclipse on the course that starts August 15th!
High Sierra Alpine Backpacking & Rock Climbing
Maine Rangeley Lakes Canoeing for Adults
There are a variety of courses offered throughout the year and it's important to remember that it's never too late to sign up for Outward Bound. In fact, it might be just the right time.
About the Author
Annie is an Instructor at the Colorado Outward Bound School who enjoys eating chocolate after a long day in the backcountry, walking for extensive amounts of time carrying a heavy pack and going on adventures with dogs. She has a degree in Psychology from UNC-Chapel Hill and enjoys talking about how our brains work and why we decide to do what we do. She also likes climbing up rocks and then rappelling down them directly afterwards and confusing her family by randomly going to places without cell phone service.