Service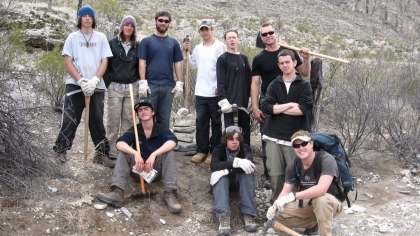 Service activities are a cornerstone for any Outward Bound experience.
Service-learning is the act of learning while performing acts of service. As a participant, you will have the opportunity to discuss the role of service, learn about and sometimes see the people and places that will be impacted by your efforts and, finally, reflect upon the impact that service has, upon the giver, the receiver and the community.
Projects may include trail work, a river cleanup, organizing food for the local pantry or other projects. Students should bring any required paperwork to class with them from their school to receive credit for the service hours.
Please click here to sign up for our email newsletter, or use our Course Finder to search for course options now.