Learn About Outward Bound's Outdoor Leadership EXPEDITIONS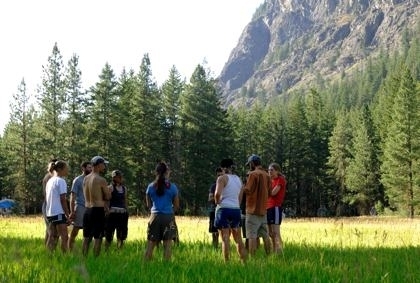 Outward Bound courses are not guided trips. They are real expeditions that cross rugged, beautiful terrain with challenges designed to reveal your strength. Whether you are backpacking the Rockies, rafting rapids on the Salmon River or Sailing the Maine coast, in every course, our instructors deliver a progression starting with skill-building and culminating with real leadership - and plenty of fun, celebration and camaraderie as we go. We add challenge, reflection, teamwork and service to create an experience with lasting impact.
View upcoming Expeditions
Below find a list of upcoming Outdoor Leadership courses with Outward Bound. Use the Course Finder to the right to modify selections for specific programs, ages and more.