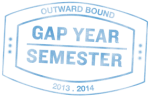 Embark on the journey of a lifetime on a 72-day Semester Course. Rock climb in the majestic mountains of North Carolina, journey by river through the canopied forests and barrier islands of Florida and finish your journey summiting peaks in Patagonia.
This multi-regional semester course offers the chance to challenge yourself, practice your leadership skills and foster personal development. While living and traveling with your crew in the classroom of the great outdoors, you will gain a clear sense of your own abilities, build strong bonds with your group and walk away with a greater understanding of the wilderness, our world and the direction you want your life to take.
Itinerary
Phase I: Southern Appalachians of North Carolina-Approximately 30 days
This phase of the semester course will bring you to the ancient mountains of Western North Carolina. From the beautiful valleys to the 6,000 foot summits of the Appalachian Mountains you and your crew will refine your navigation skills while backpacking, rock climbing and whitewater canoeing. This leg of the journey will end with a multi-day, unaccompanied expedition that brings together your group and draws on individual strengths, leadership and problem-solving.
Phase II: Waterways of Central Florida-Approximately 18 days
Central Florida is home to some of the country's most historic and biologically diverse waterways. The diversity of our Central Florida course area offers paddling on small, winding canoe trails as well as larger rivers and lakes, with camping in a variety of environments from hardwood hammock forests to barrier islands.
The Suwannee River, Ocklawaha River, and St John's River offer hundreds of miles of paddling in some of the country's most unspoiled wilderness. These rivers are home to a variety of ecosystems including freshwater springs, swamps, sandy beaches, hardwood hammocks trees, and salt marshes. Shaded by giant Cypress and Tupelo trees, these rivers offer an abundance of wildlife and have deep cultural histories. On Central Florida's east coast, the Indian River Lagoon, which encompasses Merritt Island National Wildlife Refuge and Canaveral National Seashore, is the most diverse estuary in North America. Nearly one third of the country's manatee population calls this 156 mile-long waterway home, along with an abundance of dolphins and other marine life.
Phase III: Patagonia, South America-Approximately 23 days
The ancient and lovely Andes Mountains beckons with difficult travel and instruction in alpine trekking skills as you prepare to summit an Andean peak in Argentina (weather depending). After extended backcountry living and a cross-cultural service project, you'll realize and appreciate the connection between teamwork and individual success as well as taking away an unbelievable sense of accomplishment. This phase takes place in the Nahuel Huapi National Park.
If you do not currently have a passport, you should start the application process NOW. It can take many weeks for your paperwork to be processed and a passport issued. For passport information go to: http://travel.state.gov/passport/.
ACADEMIC CREDIT
Earn up to 12 credit hours through one of our Outdoor Education Partners: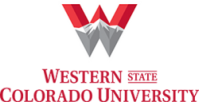 GET STARTED
To apply for this course click the apply button next to the course dates that work for you. The non-refundable application fee of $125 is due at the time of application. For full fee schedule and process, click here. Course tuitions listed do not include our application fee or transportation fee.