This multi-regional semester course offers extended challenge, leadership opportunities, and personal development.
Throughout the 72 days, you will travel from elevations of 3,000' to, possibly, as high as 12,000' then back to sea level. We plan to take you deep into majestic landscapes where you and your crewmates will develop and refine: navigational skills, managing campsites, camp craft (cooking over a camp stove and Leave No Trace techniques) and teamwork opportunities.
Itinerary
Phase 1: NC Mountains (approx. 26 days)
Activities include up to 14-days backpacking, up to 4-days rock climbing, up to 3 days whitewater canoeing, 2-3 day solo, and at least 1 day service project.
This first phase of your semester course will bring you to the richly diverse southern Appalachian Mountains of Western North Carolina. In the Appalachian Mountains, you and your crewmates will get to know one another, your instructors, develop wilderness skills while backpacking, rock climbing, whitewater canoeing, and will practice wilderness first aid. This phase will end with a multi-day expedition that brings together your group and draws on individual and group strengths. This will be an opportunity for each crew member to show their leadership potential and problem-solving skills.
Phase 2: Patagonia (approx 30 days)
Activities include up to 18 days trail/alpine travel, 8 days summit traverse, 1-2 day solo, 1-2 day service project/cross-cultural experience.
We will travel to and from Patagonia as a group. Patagonia (an area of Southern Argentina/Chile) offers us an opportunity to travel in the ancient and lovely Andes Mountains. Through challenging expeditions and instruction in alpine and mountaineering skills, you prepare to summit an Andean peak (weather dependent). After extended backcountry living and cross-cultural service, you'll appreciate the connection between teamwork and individual success.
Phase 3: Florida's Everglades/Ten Thousand Islands (approx 16 days)
Activities include up to 13 days coastal canoeing, 1 day service project, 1-2 day solo, course wrap-up.
This final phase of your semester course, will take place in the beautiful Ten Thousand Islands off the Gulf Coast of South Florida. These mangrove islands promote environmental study and acquisition of expedition skills. During this phase, your crew focuses on coastal canoeing skill development and advanced rescue techniques
Service Projects
The ethic of service is practiced throughout the course and will include projects during each course phase (or course area). Projects include environmental and humanitarian projects. In Patagonia, service takes the form of a cross-cultural exchange such as working with rural subsistence farmers.
If you do not currently have a passport, you should start the application process NOW. It can take many weeks for your paperwork to be processed and a passport issued. For passport information go to: http://travel.state.gov/passport/.
ACADEMIC CREDIT
Earn up to 12 credit hours through one of our Outdoor Education Partners: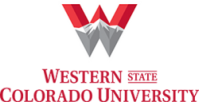 GET STARTED
To apply for this course click the apply button next to the course dates that work for you. The non-refundable application fee of $125 is due at the time of application. For full fee schedule and process, click here. Course tuitions listed do not include our application fee or transportation fee.