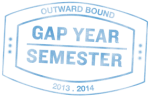 Three months. Three countries. Oceans and Rivers. Opportunities to test your leadership skills in five aquatic wilderness elements: sailing, rafting, surfing, scuba diving and sea kayaking. Welcome to Outward Bound's premier Leadership Semester program. This is an adventure of a lifetime.
Course Description
In this exciting and demanding three-month (85 day) semester course, you will explore and master the art of water based wilderness expeditions and adventure, developing the skills and leadership abilities to teach and travel safely and widely on our Blue Planet.
Month one starts with learning the art of sailing and marine navigation in the sub-tropical waters of the Florida Keys. Acquire skills through hands-on training and lessons that help you to become self-reliant and achieve significant goals. Upon completion of the sailing instruction phase your class will begin an intensive 9 day Wilderness First Responder certification course to become proficient in dealing with backcountry emergencies and wilderness medicine, providing you with skills to be safe and self reliant as you depart the US and head to Central America.
Month Two brings you to Costa Rica where you will paddle some of the western hemisphere's most exciting whitewater in both rafts and kayaks. You will explore the power of surfing on Costa Rica's Pacific coast and work towards becoming a certified ocean lifeguard.
Month Three, the final push, brings you to Panama where you will earn certification in SCUBA diving and then top off the 85 day semester course with an unforgettable sea kayaking expedition in the turquoise waters of the famed Bocas Del Torro archipelago on the Caribbean coast.
Course Focus
This course is focused on developing the personal and group leadership skills and technical skill mastery to become an instructor or expedition leader in water based environments. Outward Bound's leadership curriculum is comprehensive and time tested. You will refine the way you view challenges and opportunities, relate to others and view your world.
Technical skill development is a robust and challenging component of this semester program. Whether you want to pursue a career as a guide or outdoor educator, or simply be more proficient and safe when traveling with friends and family, you will expand your skill base through the instruction of experienced specialists in these skill sets.
Successful graduates will come away with US and internationally recognized certifications in: Wilderness First Responder, International Rafting Federation Swiftwater, International Lifesaving Federation or American Red Cross Lifeguarding, and NAUI Open Water Scuba.
Important Course Notes
Semester courses are demanding physically and socially. Students who are unmotivated or struggle with inappropriate behaviors on course may be expelled. Students who are expelled are not eligible for a refund. You and your family should be prepared to make a commitment to being in a relatively formal educational setting for the entire length of the course.

PLEASE NOTE YOU MUST BE 18 YEARS OF AGE AT COURSE START AND YOU WILL NEED A VALID PASSPORT TO GO ON COURSE!

If you do not currently have a passport, you should start the application process NOW. It can take many weeks for your paperwork to be processed and a passport issued. For passport information go to

http://travel.state.gov/passport_services.html

.

This course requires additional airfare from Florida to Costa Rica that is not included in the cost of the tuition.
ACADEMIC CREDIT
Earn up to 12 credit hours through one of our Outdoor Education Partners: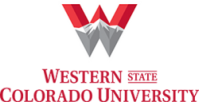 GET STARTED
To apply for this course click the apply button next to the course dates that work for you. The non-refundable application fee of $125 is due at the time of application. For full fee schedule and process, click here. Course tuitions listed do not include our application fee or transportation fee.