Chart your course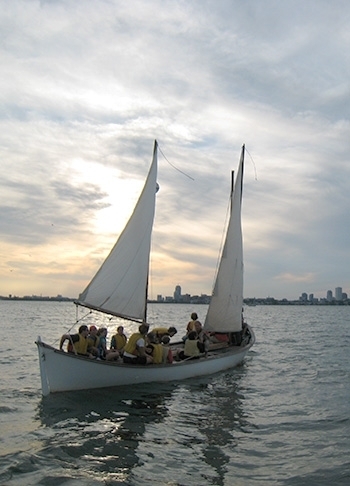 Thompson Island Outward Bound Education Center has been an Outward Bound School for over 25 years. Just a short boat ride from the heart of Boston, Thompson Island is one of the largest and most accessible islands in the Boston Harbor Islands National Park area.
With 204 acres of underdeveloped land, the island has mature forests, meadows, freshwater and marine wetlands, salt marshes, a variety of geological features, and a formal campus of indoor and outdoor classrooms. Using the environment as the set and stage, Thompson Island ignites a love of learning, inspires curiosity and demands teamwork.
Embark on an unforgettable Outward Bound journey with one of Thompson Island's seven to 14-day adventure-based courses.  Create everlasting memories while participating in different challenge activities such as sailing, kayaking, island exploration, and climbing with a diverse group of people your age.
These Outward Bound adventures take place both on and off the 34 various Harbor Islands, and involve camping or sleeping aboard boats – out under the stars! Thompson Island's unique location in Boston's Outer Harbor and Massachusetts Bay enables you to propel yourself through these legendary waters in a tandem sea kayak or aboard a 30-foot open sailboat. You will learn to set goals, find your unique voice, face your fears and walk away with new friendships and a powerful sense of self-confidence and accomplishment.
Featured Courses
Locations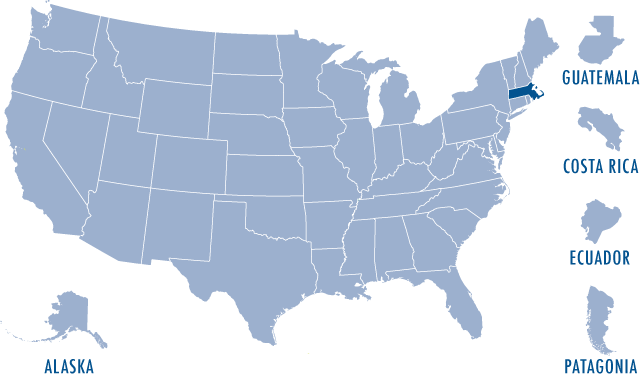 Activities
Sailing, Sea Kayaking and Challenge Courses
Programs