A large majority of spring break plans usually include beaches, sun and parties. Locations like Las Vegas, Miami, Cancun and Panama City Beach, Florida, continually rank among the most popular spring break destinations.
In the past several years, though, a larger number of people are searching for more engaging ways to spend their weeks off from work and school. Check out the ten suggestions below if you're someone who's seeking a more memorable spring break experience this year!
1. Explore the American Southwest
Spring is one of the best times to visit the deserts of the American Southwest! I can vouch for the awesome climbing, mountain biking, camping, backpacking and general exploring opportunities that exist in this area. I try to make it to the desert at least once a year. Check it out for yourself.
Some of my personal favorite areas include:
Grand Staircase/Escalante National Monument: Research the many slot canyons and ancient ruins that are nestled in this vast, rarely crowded area. It is a great place to go backpacking and not see another soul.
Bears Ears National Monument: I love the Indian Creek climbing area and really want to check out the newly opened education center!
Flagstaff lava tubes: Flagstaff's underground lava tunnels will blow your mind. There's also plenty of hiking, skiing and eclectic local businesses to check out in Flagstaff. 
Capitol Reef National Park: Much less crowded than Utah's other national parks with the same super cool rock formations, canyons and trails! 
Bonus: There are many Outward Bound courses that explore the American Southwest during spring break. Experience this beautiful area while canyon backpacking, rafting, canyoneering or canoeing. You will learn and master technical skills, guided by world-class Instructors, and learn leadership, gain friendships and much more from your crew.
2. Camp in a Fire Lookout Tower
One of my favorite—ever—nights in the wilderness was spent at a fire lookout tower in central Washington. I hadn't known much about the Forest Service lookout towers in the past, but many of them are reservable online. Generally, they provide a few basic amenities like a stove, but are still pretty rustic. They tend to rent out pretty quickly, so you might have to book one for next year's spring break!
3. See Canada by Train
If you're set on visiting another country, look no further than our northern neighbor. You'll save a ton of money on airfare and still get to utilize your passport. I've always wanted to take a train across some of the more remote parts of Canada. It will show you some scenic parts of the country not easily accessible by any other modes of transport.
Here are some other ideas of things to do in Canada to get your brainstorming juices flowing. See the Northern Lights! Go snowshoeing! Experience big-city culture! It is all at your fingertips.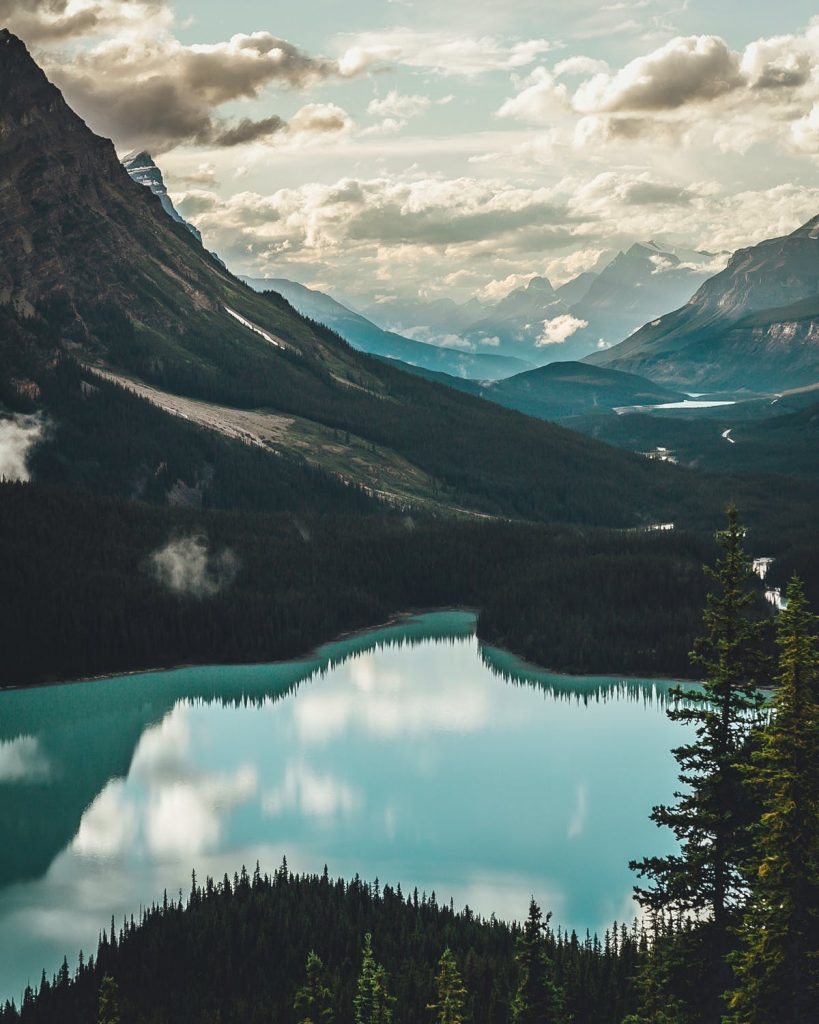 4. Take a Skills Course
If you want to do something new over spring break but are intimidated by the skills and planning required, consider signing up for an organized trip or course. You'll most likely meet some new adventure buddies and get a confidence booster in your skills. Many colleges have outdoor programs that offer spring break trip opportunities or check out Outward Bound's alternative spring break options including sea kayaking, yoga and snowboarding!
5. Tour Alaska
While everyone else heads south for spring break—go the opposite direction! Visit the U.S.'s largest state—it's more than twice as big as Texas, FYI. Hang out in the metropolis of Anchorage, explore Denali National Park or visit some of the funky coastal towns and remote areas of the state. Maybe take a ride in a tundra plane, go skiing or see some caribou. There are all kinds of unexpected things to stumble across in the country's wildest state.
6. Relax in the Hot Springs
Hot springs are nature's hot tub. Find a couple of natural hot springs to venture to this spring break and relax in the soothing, warm waters heated by geothermal activity. Natural hot springs can sometimes be a little tricky to find information about, so make sure you do your research beforehand. My personal favorite hot springs trip has been kayaking the Black Canyon Water Trail outside of Las Vegas and stopping at the numerous hot springs along the banks of the Colorado River! Read more about it here.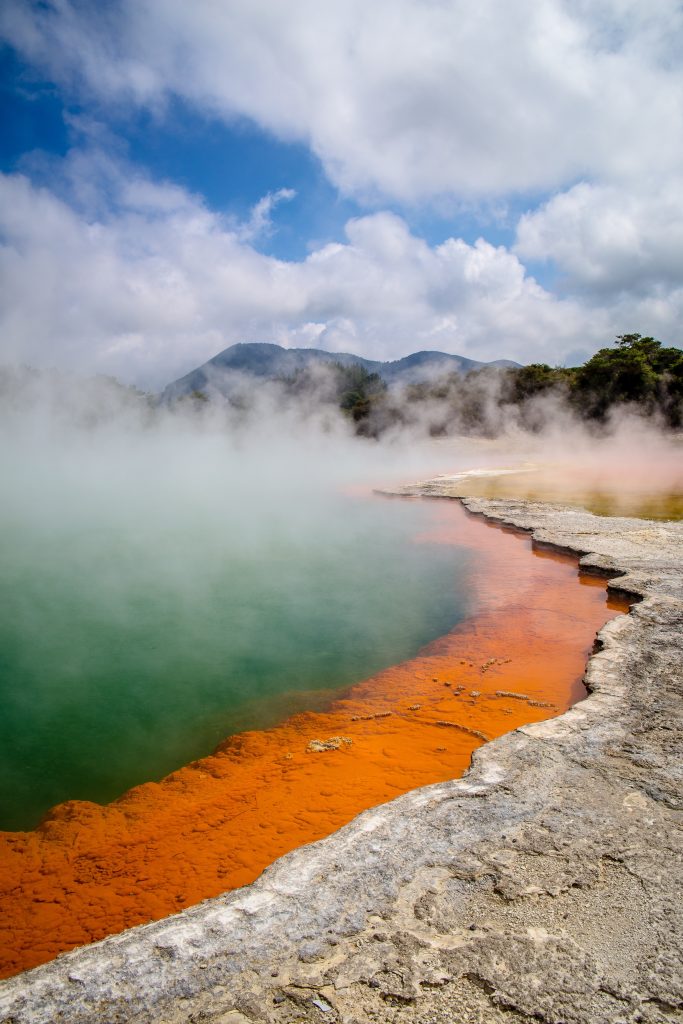 7. See the Great Midwest
Disclaimer: I grew up in the Midwest, which is potentially why this area is on my list! If you're hoping to do a bunch of different things for a super affordable price on your spring break, though, it just might be the perfect area. Here are some of the things I love about the midwest:
Sandhill Crane Migration: Specifically, I grew up in Omaha, Nebraska, and early spring happens to be the peak time period for the great sandhill crane migration in the western part of the state. From late February to Early April, you can watch as an estimated 650,000 cranes make their way through this bottleneck stop along their migration route. Even if you're not much of a wildlife buff, it is still a pretty amazing sight.
Ashfall Fossil Beds State Historical Park: Located in northeastern Nebraska, this park contains a collection of rare, well-preserved fossils including nearly complete skeletons of rhinos, camels and ancient turtles.
Oops, my 'Midwest' suggestion became solely about Nebraska. I  warned you I was biased. If you're looking for ideas in the other great states of the Midwest, perhaps look here.
8. Plan a Yurt Trip
Spend your spring break cozied up by the wood stove in a car-accessed or backcountry yurt. There's at least 15 different yurt and hut systems around the U.S. Spend a couple nights at one hut or traverse from one to another. I've stayed at the Never Summer Nordic yurts near Rocky Mountain National Park in Colorado and it was definitely a weekend I'll never forget. With awesome mountain views and tons of outdoor activities literally right outside your doorstep, this could be an experience to remember for you and your pals.
9. Adventure in Baja California
I have never travelled to this place, but it's continually on my list. It does have some of the characteristics of your stereotypical spring break trip: beaches, sun, etc., but with a more adventurous element. Try your hand at paddleboarding, sea kayaking, surfing, spear fishing, beach camping—the list goes on and on. Plus, I imagine you can find some amazing fish tacos somewhere nearby! Get some inspiration here.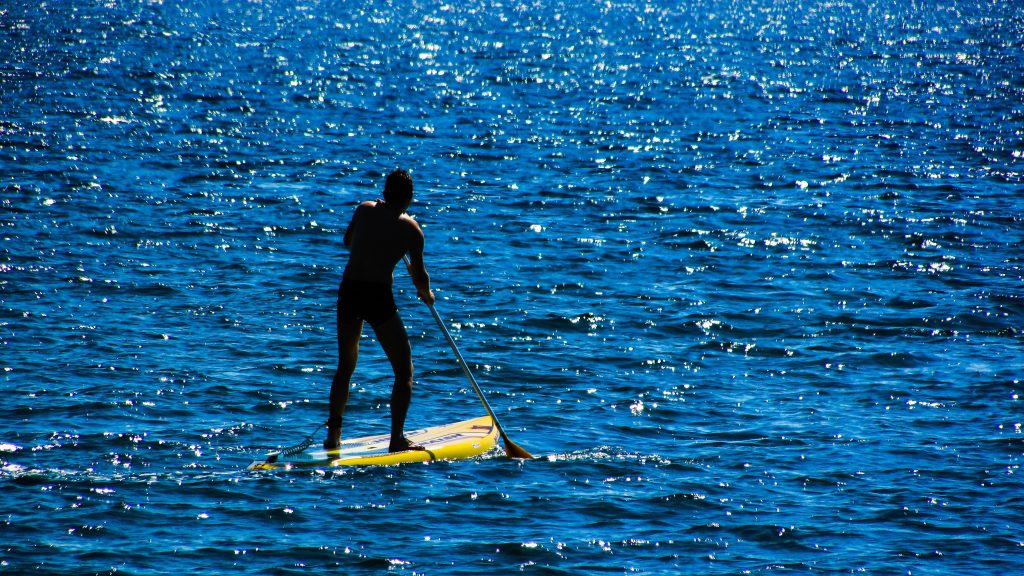 10. Explore a (Not So) Well-Known National Park
We all know and love the United States' most famous national parks like Yosemite, Yellowstone and the Grand Canyon. There's something to be said, though, about venturing to a new area, escaping the crowds and having an experience all to yourself.
Here are the 10 least visited national parks, according to the National Park Service:
Gates of the Arctic National Park, Alaska

Lake Clark National Park and Preserve, Alaska

Isle Royale National Park, Michigan

Kobuk Valley National Park, Alaska

North Cascades National Park, Washington

Dry Tortugas National Park, Florida

Great Basin National Park, Nevada

Congaree National Park, South Carolina

Guadalupe Mountains National Park, Texas

Black Canyon of the Gunnison National Park, Colorado
About the Author
Cristina Woodworth is an Outward Bound logistics coordinator and assistant Instructor at the Northwest Outward Bound School in Mazama, Washington. During the off-season, you'll most likely find her on a mountain bike, a pair of skis, or lounging around with a good book. She has a degree in journalism and enjoys writing, photography and videography as well.