What's one of the first things you learn while on an Outward Bound expedition? Take care of yourself, take care of your crew. In that order.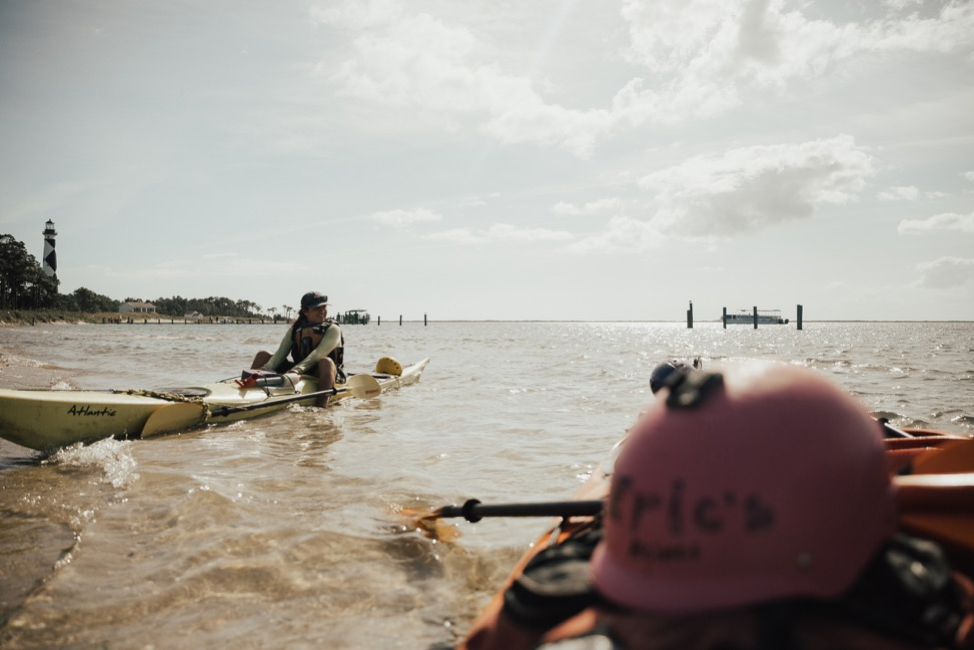 Today, that lesson feels more universal than ever before. As we've been placed into environments far different than the wilderness—or even our everyday lives—we've been asked to act in the best interest of our crew. It's an action that beckons us to explore uncharted territory.
Below are the ways we're choosing to embrace social distancing as we work to take care of ourselves in order to take of our crew.
Have a daily dance party. Pick a song that makes you feel energized. Be your truest self.
Stretch your forgotten muscles. Draw, write, paint or play an instrument. Stretch your hands, mind and creativity.
Check-in with the people in your life. Utilize social media, your phone and meeting apps to be a part of a larger community. We need each other during this time, so use the tools you have for good.
Open up your windows and let fresh air in.
Build a blanket fort and sleep in it. And even better—if the weather permits, have a backyard camping trip.
Get creative with the food you have. Pro tip: A peanut butter and cream cheese tortilla is delicious.
Turn your phone off for an hour a day. Take a break from all the news and let your brain and heart rest.
If you're working/schooling from home, first and foremost, be grateful for your ability to do so. Next, make a space dedicated to work so when the time to log off comes around, you can close the computer and the books and step away. Take this time to create healthy habits of balance and not the other way around.
Make a bucket list. It's true, we should be doing everything we can to stay put, but that doesn't mean we can't dream. We're currently dreaming of days in the High Sierras, floats down the Green River, rock climbing in the Blue Ridge Mountains and falling asleep under star-studded skies in Minnesota.
Make a habit to be kind and spread hope. See #3.
Get outside, mindfully. Take a walk, bike, run, skate, scooter—if you can. Always follow the guidelines of your local and state authorities, as well as the CDC.
Repeat your outfits, because you can. It will also prepare you for an expedition with Outward Bound!
Read! Several authors and bookstores are going live on Facebook and Instagram and reading books. Check and see if one of your favorite authors are or encourage them to do so! One suggestion: Oliver Jeffers, children's book author and illustrator, LIVE on Instagram (@oliverjeffers) 2 pm EST every day.
Rest in the empty space. Let go of pressures, feel every emotion, be present and sit with yourself.
If you're a parent—observe your kids. The way they work on their school work, fill their space and the way they react to the present situation. There's often much we can learn from them, and much we can learn about ourselves.
If you're a kid or teenager home from school—observe your parent. They're probably a lot cooler than you once thought. Take time to learn what they do and how they work. You're most likely more similar than you thought.
Find a way to help out and support your community while being mindful of social distancing.

Financially support an organization that's offering relief and support.
Leave a note on the steps of your neighbors' house to check in on the elderly and vulnerable populations on your street. If you're healthy and are a low-risk individual, offer to pick up groceries or run errands for them.
Shop local and order takeout or delivery. Virtually shop, or consider leaving your memberships running from your favorite local shops and gyms.

Host a modified "block party." Invite your neighbors to a night of fun from the comfort of one's porch, from the lawn or open window. Scream joy across the streets.
Remind yourself: there are brighter days ahead. Together, we'll get through this!
About the Author
Charis Nichols is the Content Coordinator for the Outward Bound Services Group. She thrives on four key elements: community, adventure, strategic design and breakfast burritos. During the warm months she can be found floating down rivers and when it's cold, hiking and skiing in the mountains.