A round-up of adventures, gear, books and podcasts we're stoked about this new year that will get you excited for your next outdoor adventure.
Welcome to 2022! I'm glad we're all here. As we plod deeper into the cold season some of us are heading into hibernation mode while the rest of us dash outdoors to enjoy winter sports. No matter which of those camps you fall into, there's a universal sense of invigoration brought on by the new year. Whether you're keen on making resolutions or not, there's a palpable, forward-looking energy and outdoor enthusiasts like you might be asking yourselves: "what are new ways I can enjoy the outdoors this year?" To get you stoked for your next outdoor adventure, here's a round-up of outdoor adventure activities, gear, books and podcasts we're stoked about this year. Are you excited? We're excited.
Adventure: Watch the Sun Rise
On the theme of new beginnings, there isn't much that beats the feeling of being present for the break of day. The sacredness of a sunrise – that instance of silence and waiting, then the evolution of colors before the sun even rises, and the changing of sounds as the day begins – is a beautiful thing to be a part of. Frigid and dark early mornings scare most of us off from rallying for an early adventure, but I'll speak for myself and say I have never regretted getting out of bed to watch a sunrise. Make it an adventure. Google the highest points in your city and find brand new ways to get a view. Choose your favorite form of transportation to get there, bring a thermos and chill for the morning.
Gear: Gregory Packs
In all my years of being a gear nerd, I have not yet encountered a more inclusive-minded gear company as Gregory Packs. More specifically, their efforts to create products for folks of all sizes. Most of their packs, ranging from daypacks to serious backpacking packs, now come in plus-size options to ensure that everyone, regardless of shape and size, has access to high-quality, well-fitting gear for whatever outdoor adventure they choose.
Book: Spirit Run
Now for a good read. This part-memoir, part-travel story by Noé Álvarez follows the author's journey as he traverses from Canada to Guatemala on foot. As a son of Mexican immigrants, Álvarez steers his path away from a life of low-wage farm work in Yakima, Washington to join a Native American movement of reclaiming connection with the land through long-distance running. As he faces gripping physical challenges and dangers on his 4-month run, Álvarez exposes and investigates deep wounds of the American narrative while stitching together stories of Native American and immigrant identity while he himself is neither. A fantastic read for those who want to curl up with a book this winter: Spirit Run: A 6,000-Mile Marathon Through North America's Stolen Land.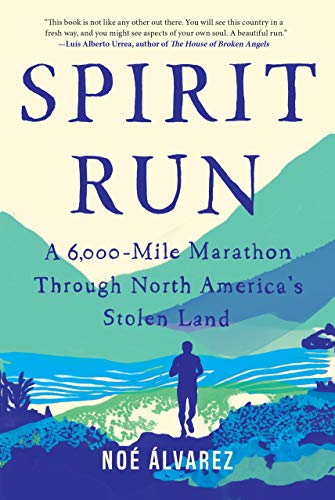 Podcast: The Trail Ahead
The Trail Ahead is an up-and-coming podcast that spotlights the critical need for equity in outdoor recreation and the environmental movement. Hosted by two friends, Faith E. Briggs and Addie Thompson, this series delves into the vulnerabilities, difficulties and catharsis that arise from conversations about identity, inclusion and representation in the outdoors. Their first season is full of interviews with predominately People of Color climate activists, athletes and scientists who all share their insights into intersectionality and the outdoors. Click to listen on Spotify or Apple Music.
Adventure: Jump into a Body of Water
Here's another adventure call-to-action: go jump in a body of water. Just like finding a sunrise spot, we are all about encouraging you to discover new places. So here's my challenge for you: the next time you have a free day, look up your nearby waterfalls, lakes, rivers, creeks, hot springs or swimming pools – and go! If dipping isn't in the cards for you, get creative with ways you can enjoy the presence of water peripherally on the beaches or banks. Maybe that looks like reading a book, bird watching, photography, knitting or swapping stories with friends.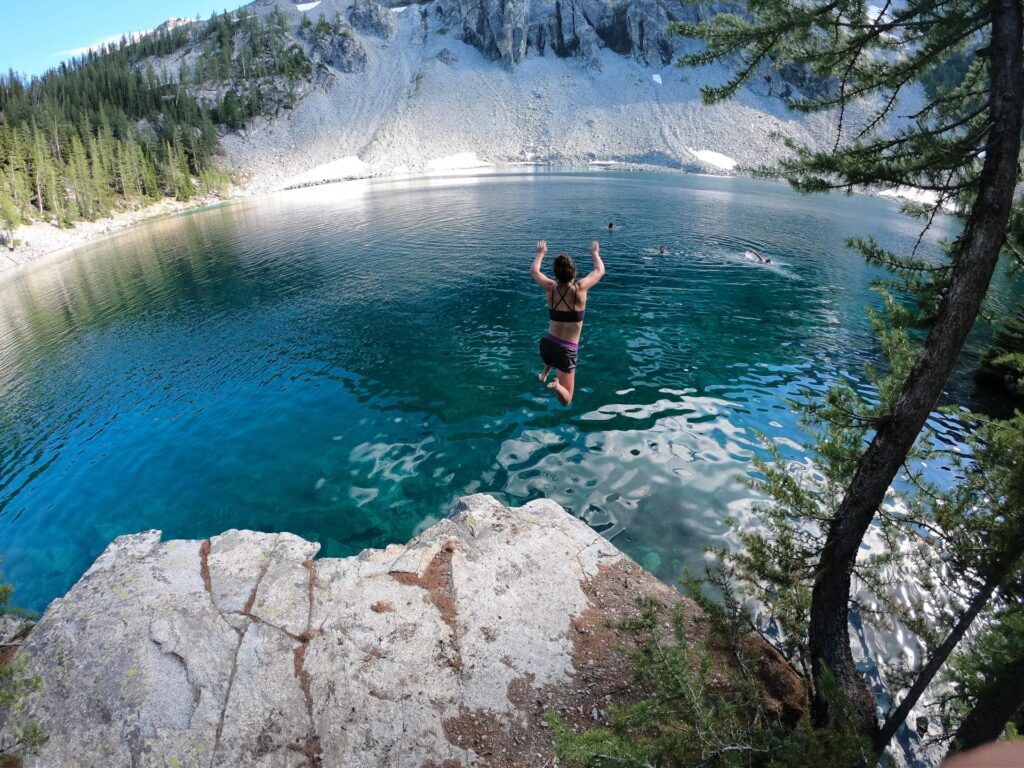 Gear: Kula Cloth
A piece of gear that comes highly recommended by us is the Kula Cloth. A Kula Cloth is a reusable pee cloth made for folks who need to wipe when they go #1 in the backcountry. It's a fun little fabric square that lives on the outside of your bag. The wiping side has an antimicrobial layer sewn in to make it safe to reuse, while the exterior can be one of the thousands of great patterns of your choice. This cloth is a fantastic piece of gear because it reduces the consumption of toilet paper, is convenient to use and can travel wherever you do.
Book: Leave Only Footprints
Written by Connor Knighton, Leave Only Footprints: My Acadia-to-Zion Journey Through Every National Park, is a perfect, lighter read to get you excited about camping season. This story chronicles Knighton, a CBS Sunday Morning Correspondent, who upended his life after a broken engagement and took a year to travel to every U.S. National Park. It's funny, informative and inspiring, and a good way to daydream about your next road trip goals.
Podcast: The Sharp End
Now for something that could save your life. Seven years ago, Ashley Saupe, a former Outward Bound staff member, started The Sharp End Podcast because she believed that it's important to learn from other people's mistakes. As an avid mountaineer herself, Ashley collects stories of mountaineering expeditions that went wrong somewhere along the line and discusses how those mistakes could have been avoided. We think Ashley's doing great work. For anyone who lives for extreme sports with a healthy dose of risk, check out her podcast here.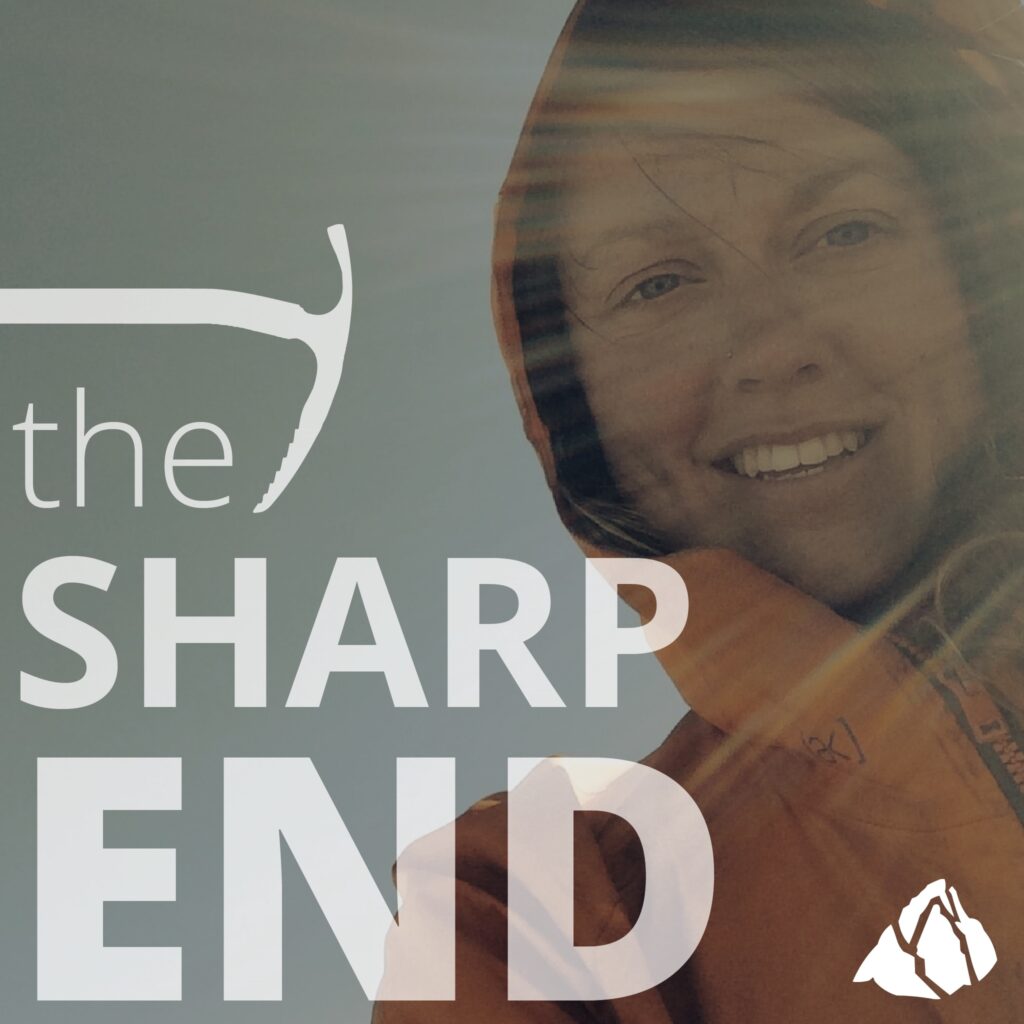 We hope you are inspired to seize the outdoors this year in whatever direction is uniquely yours. This Best of the Best list is here to spark that inspiration. Whether it's finding a piece of gear that makes your outings more possible, choosing new adventures that energize you or consuming books and podcasts that stimulate discussion and growth, we hope that all of us outdoor enthusiasts continue to get stoked and become more informed stewards of our public lands.
---
About the Author
Eva (she/they) currently lives in the foggy landscape of the Bay Area. Originally from Colorado, Eva practically grew up with hiking boots on her feet and climbing chalk on her hands. After graduating with a degree in environmental studies, Eva went on to work for Outward Bound in both Colorado and California as a field intern, trip logistics coordinator and blog writer. This past year she thru-hiked the Pacific Crest Trail to raise scholarship money for Outward Bound California's LGBTQ+ course. Visit her fundraiser page to follow her journey and support the cause!