Due to COVID-19 we're all at home, and if you're like me, you might be feeling disconnected from nature. Some of us are lucky to have a porch or yard to escape to, but for many, outside access just isn't safe or possible at the moment. To help fill the wilderness-shaped void in our lives, here's a list of resources to help us reconnect with nature without leaving the house.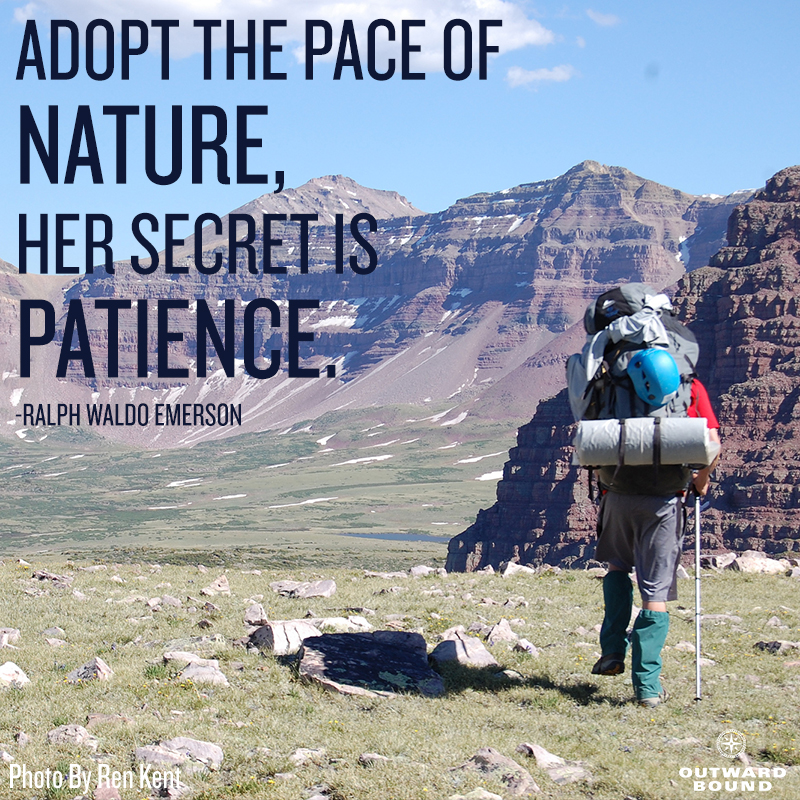 Films
Starring John Krasinski and Drew Barrymore, this underrated movie tells the true story of three whales stuck in ice in Alaska, and of a community determined to help. It's a powerful, moving story packed with hope. Big Miracle is available on Netflix.
A true classic, Frozen Planet is a 7-episode series that explores our "last great wilderness," the polar regions. It's exciting, beautiful and poignant as it showcases the impacts of the climate crisis on this incredible landscape. Plus, Frozen Planet II is expected to be released in 2021, so watch the first installment to get ready. Frozen Planet is available to rent on Amazon.
The second installment of BBC Earth's exploration under the waves is the most visually stunning and narratively compelling documentary I've ever seen. It's got everything you need: nature, drama, romance, heroes and villains! You won't regret any time spent watching this series. Blue Planet II is available to rent on Amazon.
Based on a true story, Cheryl Strayed sets out to hike 1,100 miles of the Pacific Crest Trail after a particularly tumultuous time in her life. Wild showcases the highs, lows and ultimately powerful transformation that can happen on the trail. It's available to rent on Amazon.
Life takes a deep dive into the extreme behaviors living things must do to survive. It showcases many TV firsts, including the first footage of Komodo dragons hunting water buffalo and group hunting in cheetahs. Life is available with a YouTube TV subscription.
Apps & Websites
In addition to being a great way to watch animals in their natural or zoo habitat without leaving the comfort of your couch, live cams are effective (and cute!) stress relievers. Explore.org hosts hundreds of live cams across the world. Settle in to watch elephants in South Africa, a puppy playroom in Maryland, manatees in Florida, and lots more.
This is my favorite app. It's kind of like a social network for naturalists. You can snap a photo of any living thing (plants, birds, bugs, anything!) and the app will present you with a list of possible matches. You can then select the correct match and log it as an observation. Other folks can comment or help you out if you selected the wrong ID. You can also browse and interact with observations in your area.
Just because you're at home doesn't mean you can't explore the world! I used to spend hours clicking around the globe and now feels like the perfect time to pick it back up. You can orbit in 3D, go on guided tours and use the Feeling Lucky feature to take you somewhere new.
Even if you're brand new to birding, Merlin Bird ID is loaded with information about birds in your area. You can browse sightings in your area, listen to different calls and freshen up your bird facts. If you'd like to identify a bird, the app will ask you a few questions about the size, color and behavior of the bird, then present a list of possible matches.
This stargazing app will make exploring the night sky easier than ever. With more than 200,000 celestial bodies documented, it's easy to identify constellations, moon phases and planets. See what you can find in tonight's sky!
Podcasts
Just like the iconic BBC Earth documentaries, the BBC Earth Podcast explores nature and science with world-class storytelling. To get hooked, listen to Rituals, which explores crow funerals and wolf concerts.
In this funny and fascinating podcast, humorist and science correspondent Alie Ward "asks smart people stupid questions." You'll learn about things you never even knew existed. For example, listen to the episode Cryoseismology to learn about icequakes, Cucurbitology to learn about pumpkins, or Entomophagy Anthropology to learn about eating bugs as sustainable protein.
Overheard at National Geographic
This great podcast explores the wonderfully weird things overheard at National Geographic headquarters. I have torn through the first two seasons as soon as they were released. It's just too good. To get hooked, check out The Zombie Mice of Marion Island or Harem Conspiracy Papyrus.
She Explores is a podcast "for and about women who are inspired by time spent outside." The podcasts shares the stories of hundreds of women, from artists to astronauts to advocates, and the unique ways they each connect with the natural world. Check out To Get The Job Done, an interview with wildland firefighter Amanda Monthei.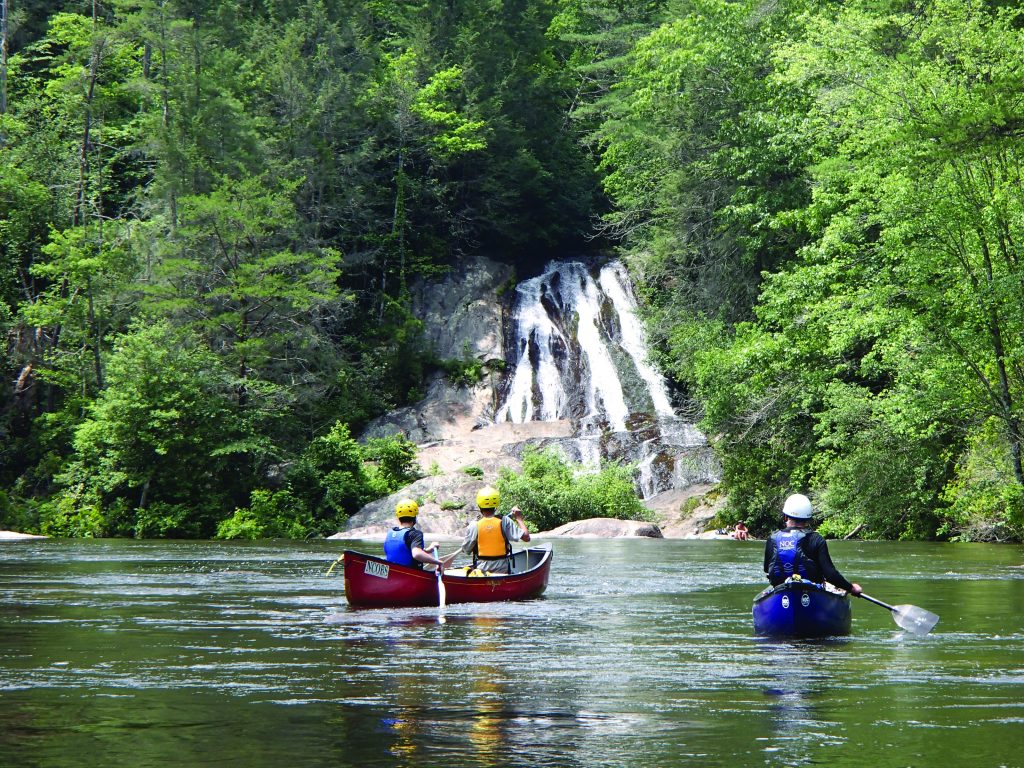 Music
The Atlas series by Sleeping At Last is a collection of music based on the origins of the universe and life within it. The first collection, Atlas 1, explores themes such as light, darkness and space. In addition to being a beautiful set of songs, it's helped me think about life and how we experience it in new ways.
Become Ocean by John Luther Adams
This absolutely stunning composition by John Luther Adams was inspired by the waters of the Pacific Northwest in response to the climate crisis. You can't help but experience the ocean while listening to this piece, performed by the Seattle Symphony Orchestra.
Patterns of Plants by Mamoru Fujieda
Japanese composer Mamoru Fujieda spent 15 years making music based on sounds from plants. Made possible by a device that measures changes in electrical currents on the surface of a plant's leaves and translates that data into sound, Fujieda created his magnum opus. Patterns of Plants is comprised of 32 piano miniatures and is incredibly relaxing.
Beethoven – 'Pastorale' Symphony Number 6
A lifelong admirer of the countryside, Beethoven composed Symphony No. 6, "Pastoral" to give audiences the feeling of spending a happy afternoon outdoors. If you listen carefully, you'll hear a thunderstorm come and go, and birdsongs of quail (oboe), nightingale (flute) and cuckoo (clarinet).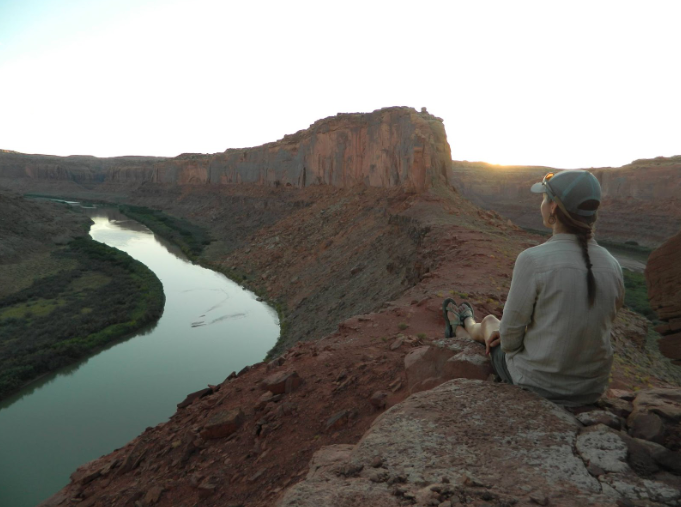 Books
Pleasures of Nature: A Literary Anthology by Christina Hardyment
This lovely anthology, with work from Leonardo da Vinci, Ralph Waldo Emerson, John Keats, Lewis Carroll and many, many more, showcases texts of observation and adoration of the natural world. Beautiful illustrations of landscapes, animals and plants accompany texts to add visuals to the iconic texts.
The Hidden Life of Trees by Peter Wohlleben
Did you know trees have a language? That they communicate with each other and are deeply social? Drawing on scientific discoveries, German forester Peter Wohlleben explores the spellbinding secret life of trees, and uncovers that we humans have a lot more in common with trees than previously thought. See also The Inner Life of Animals by Peter Wohlleben. 
The Humane Gardener by Nancy Lawson
Wouldn't you love to look out to your balcony or yard to find hummingbirds, bees and other critters? In The Humane Gardener, Nancy Lawson applies the lessons of ecology to our own personal outdoor spaces. This practical handbook will help you make the most of your outdoor space, prioritizing compassion and respect for wildlife.
Reason for Hope by Jane Goodall
A personal favorite of mine, Reason for Hope by Jane Goodall, chronicles Goodall's life, from her childhood in England to her time spent with chimpanzees in Tanzania, to her work as an advocate. Through it all, she explores what it means to be human and offers a profoundly optimistic message.
Devotions is the definitive collection of work from Pulitzer Prize-winning poet Mary Oliver. Known for her uncomplicated and moving observances of the natural world, Oliver arranged more than 200 poems spanning five decades to create Devotions. I always feel closer to nature and to myself when reading Oliver.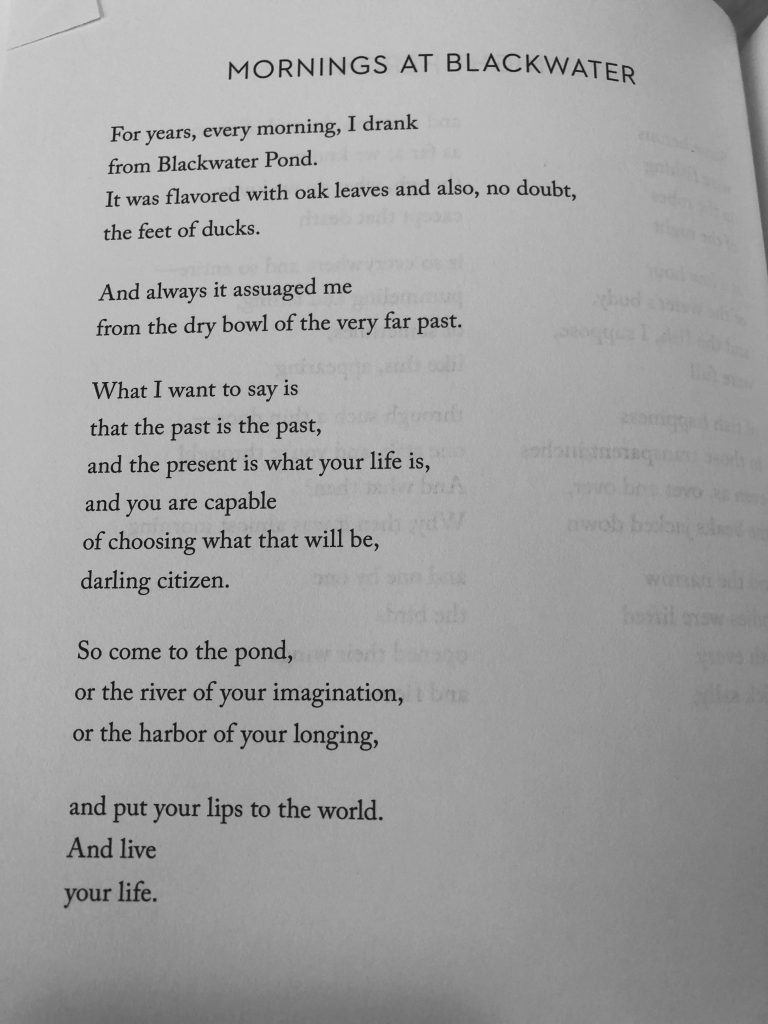 What are your favorite resources?
And there you have it! We'd love to hear your own suggestions or thoughts on these resources for connecting to nature.
No matter how you're connecting to nature right now, remember to protect yourself, the elderly and immunocompromised. Stay safe out there, everyone!
About the Author
Shelby Jumper is the Web Content Manager for Outward Bound. Her hunger for adventure has taken her all over the world  – from hiking in the Swiss Alps to exploring the South African Wild Coast to swimming with wild whale sharks in the Philippines. She's passionate about getting people outside, the medicinal value of laughter and her dog, Scout. She writes from Golden, Colorado.