Discover how three Latino organizations are bringing younger generations of Hispanics to the forefront and forging leaders in outdoor conservation and education.
From the Inca Empire in South America to the Mayan Empire in Central America, Latinos have rich ancestral connections to indigenous societies that not only were environmentally conscious but thrived from the land. Latin Americans have immigrated to the United States for decades and are one of the fastest-growing demographics in the U.S. However, they are grossly underrepresented in the outdoor education and conservation sectors. Despite the traditional and cultural connection to nature, the latest generations growing up in the U.S. ironically might not be familiar with the natural environment due to limited equitable access and historical socioeconomic gaps between Latinos and white communities.
To celebrate National Hispanic Heritage Month, we're recognizing three Latino organizations changing that narrative by bringing younger generations of Hispanics to the forefront and forging leaders in outdoor conservation and education.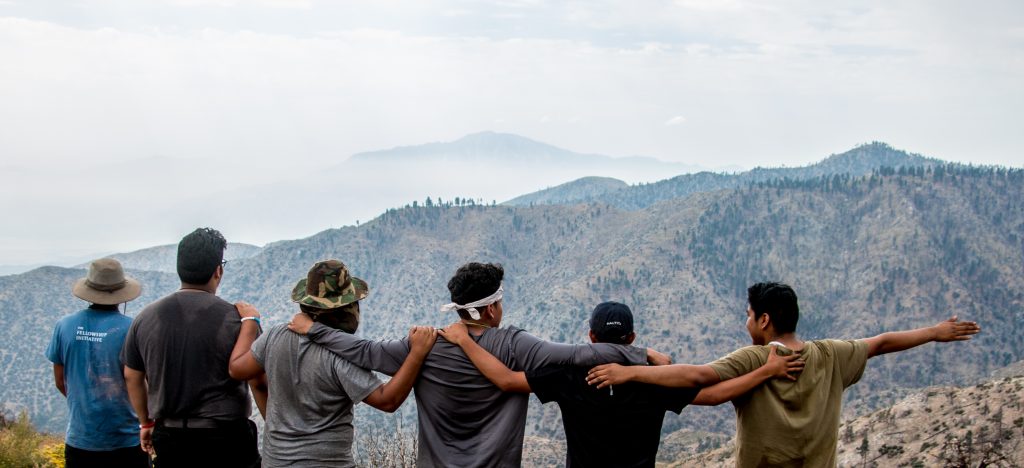 To help you follow this post better, a few common terms should first be explained. You may have heard some of these terms used interchangeably before, but each has its own distinct definition:
Hispanic– Refers to people and descendants from Spain and encompasses all Spanish-speaking countries.
Latino- Masculine form and shorthand of Latinoamericano which refers to all Spanish-speaking people and descendants of Latin American countries; Central America including Mexico, the Caribbean, and the continent of South America including Brazil. Excludes Spain.
Latinx– A newer, gender-neutral term initially used by the LGBTQ+ community and now widely used to identify a person of Latin American descent. Latine and [email protected] (which I personally use) are also two intersectional and gender-neutral terms used today.
HECHO
 (Hispanics Enjoying Camping, Hiking and the Outdoors)
Hecho is the Spanish verb for "made" or "done"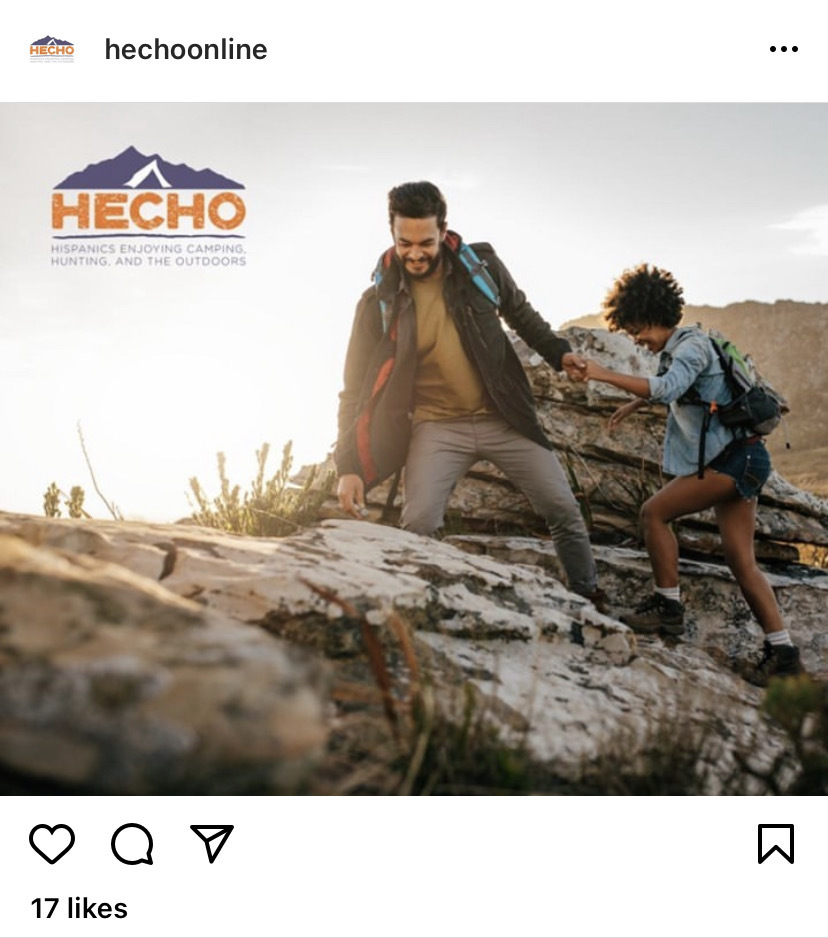 HECHO's principles evolve from querencia, a bullfighting term for when a bull stakes a spot in the ring where they feel safest/at home, or the concept of "love of the land." Hispanics have generational connections in the southwestern states, and HECHO provides a platform for Hispanics/Latinos to spread awareness of ongoing conservation and protection efforts in this region. More of an environmental policy-based organization and less of an outdoor excursion company, HECHO advocates for lands and water by amplifying the Hispanic voice so we can be heard by decision-makers, and so future generations can enjoy the diverse landscapes.
Cindy Rodriguez, Reclama
As a child, Cindy Rodriguez would frequent her native home country of Peru during summer and winter breaks with her mother. There she would explore the landscape and learn the culture's Indigenous traditions. For Rodriguez, this built the framework for her love of the outdoors, and her passion for sharing her spiritual practices.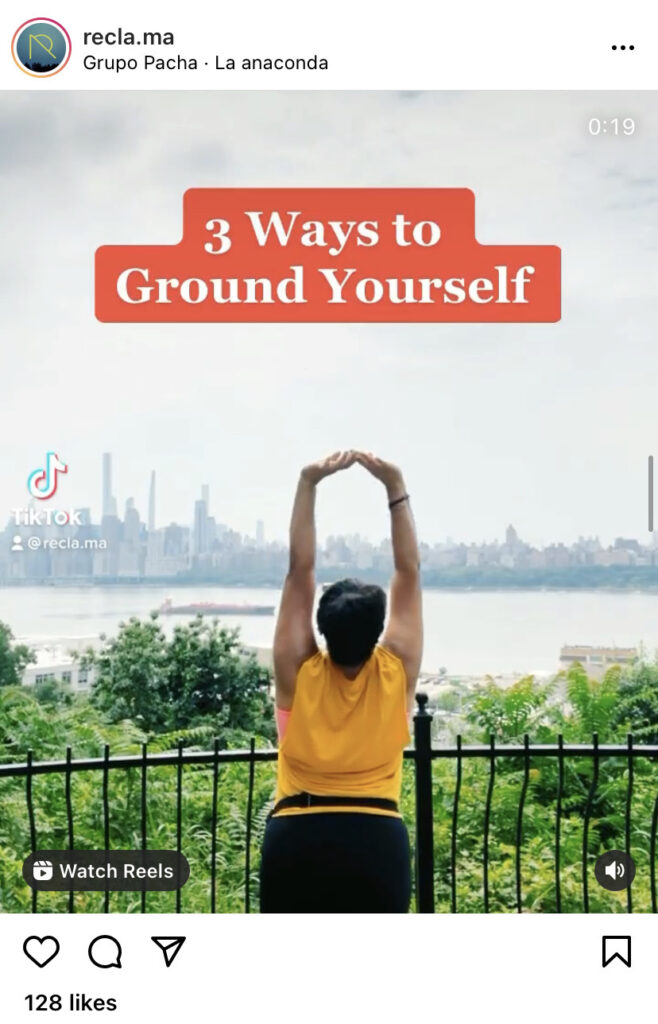 Rodriguez organizes and leads hikes and retreats via her website Reclama, meaning "reclaim." Reclama is a spiritual wellness community for women of color wanting to start a healing journey, or looking to connect with nature on their own terms. Her retreats revolve around journaling and learning about spiritual self-care. Rodriguez believes that recognizing and honoring ancestral practices for Pachamama, "mother earth" in Quechua, will lead to a better understanding of one's place in the world and oneself.
Latinx-led, Latino Outdoors (LO) engages Latinx communities across the U.S. to get outside and embrace the outdoors. Founded in 2013, LO has been creating a generation of ambicultural leaders in land conservation and nature movements. Their mission, though it may at first appear simple, is quite an impactful one. While many mainstream brands and outdoor associations emphasize the 'individual' and push their participants to run ultramarathons, purchase gear for extreme trips or promote intense excursions in foreign destinations, LO's focus is on the core family interacting with familiar outdoor surroundings in the community.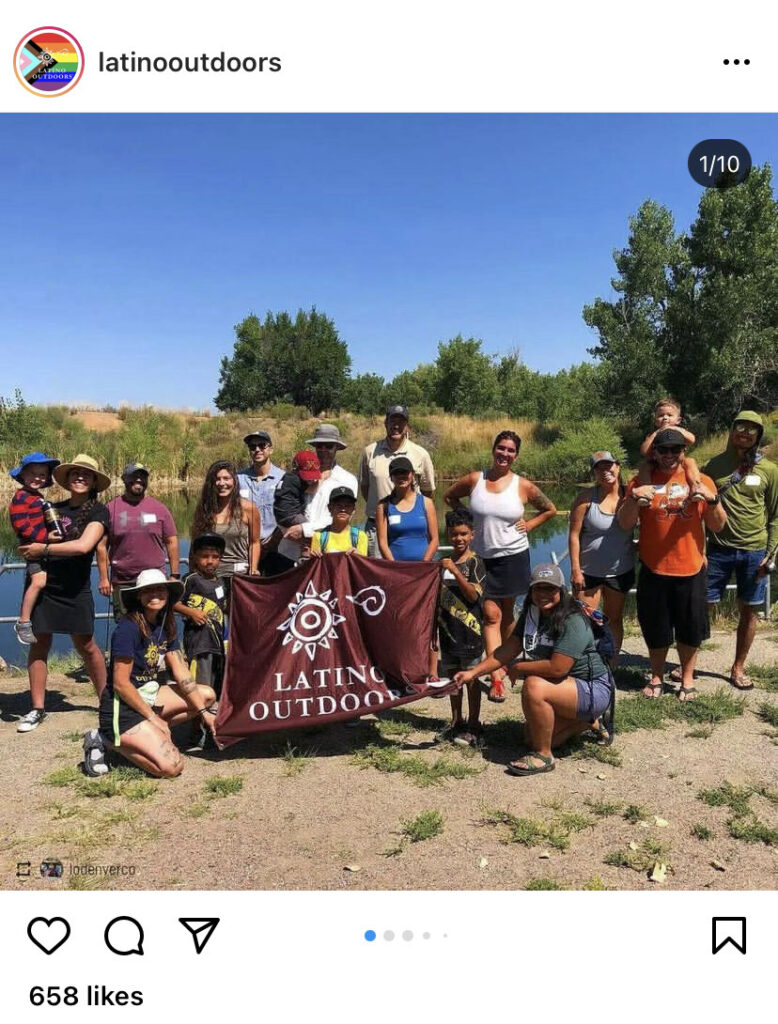 For instance, many of LO's trips are day outings in the local park or nearby trailheads, encouraging those who have never hiked to begin with a day in an outdoor space that they may have passed by but never explored. Parents/guardians of youth are strongly encouraged to participate, so that stories can be celebrated and narratives shared about their ancestral land practices from a kaleidoscope of Indigenous Latin American backgrounds. These stories aren't often highlighted in mainstream media, and connections like this help Latin Americans see themselves and their legacy in outdoor environments, creating future stewards, mentors and leaders in the outdoors. And, you don't have to be of Hispanic heritage to participate. Latino Outdoors is inclusive of all religion, race or ethnic background, gender and sexual orientation.
Stewards of the Land
Awareness of the land is ancestrally ingrained in the [email protected] experience, but because of marginalization and lack of representation in the outdoor sector, the younger generations in the U.S. are missing out on a connection with nature that is seemingly just out of reach. As an Ecuadorian-Peruvian-American outdoor educator, I am proud of the grassroots efforts of [email protected] organizations creating paths for the youth and building communities of [email protected] who are environmentally conscious. We are finding our way back to being stewards of the land, becoming mentors and teachers in environmental conservation, sharing our Indigenous land practices from our ancestors to preserve outdoor spaces for future generations, [email protected] or not.
---
About the Author
Victor instructs for New York City Outward Bound Schools(NYCOBS) and is a climbing Instructor at Boston University where he is also a Site Supervisor, managing a team of specialists at a Covid-19 collection site, which tests all staff, employees and students. In his free time, he's either shooting/editing videos, performing music, slacklining or creating content for online publication. Read more of his blogs here.