After spending three years living and working outside with teenagers, I've picked up on recurring obstacles that I've watched my students face. They know all along what they struggle with at home, but the intimacy of the wilderness as a classroom brings it about in a non-judgmental and clarifying way. You can't shy away from anything when you're in the outdoors, especially when you're living, working and traversing far distances with the same group of people day in and day out.
When working with teens in the field, it's my job to teach them skills that help them pinpoint their own obstacles; I can't tell them what they are. It comes out in conversations I overhear on trail, as they build resilience on a long upward climb, or around a campfire—where less laughter may be shared because they've learned enough about each other now that it's safe to let go, to be vulnerable.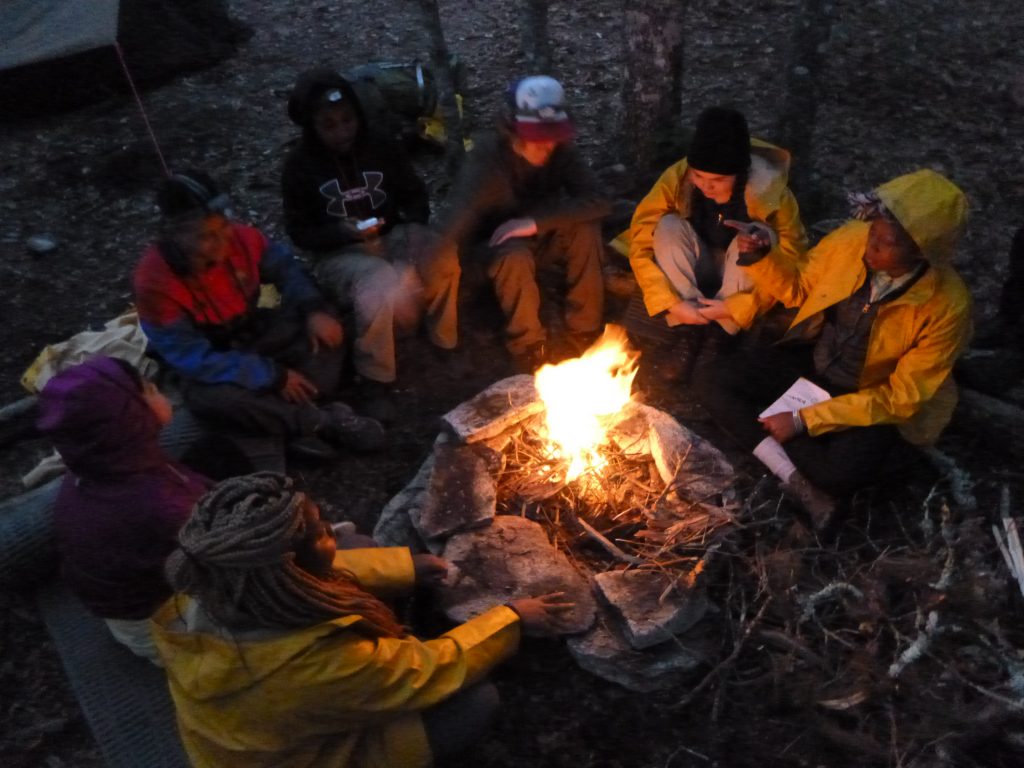 Highlighted below are the overarching obstacles I've watched teens face in their day-to-day lives. Hopefully, after reading this, we can feel a bit more liberated and determined to face them and help guide teens through them with hope.
So, what are the three biggest obstacles teens face today?
1. Comparison Epidemic = I'm Not Good Enough
Have you ever met a kid that was 'too cool for school?' Maybe you were one, but everyone has known one. Where does that stem from? Maybe it's a couple things—lack of self-worth, fear of acceptance, and the all-time breadwinner: pressure from external factors (family, friends, teachers, media, all of society!)
A mentor once shared with me that comparison is the thief of joy, and that's when that person became a mentor to me. It's a simple reminder, that even though you're walking a different path than someone, doesn't mean that it's of less value. When students are discouraged because they don't look like, live like or act like their peers, that's because external stimuli is affecting those thought patterns. A common example is social media accounts; whoever gets the most likes is clearly the more desired. But that isn't true, and it's unfortunate teens are being brought up to believe so.
We're raising the next generation to embody a fast-paced, go-get-em mentality. And while being ambitious is admirable, we should help teens be ambitious about things that matter to them, and do it in a way that builds up their communities. Competition is a part of life; students learn to compete with one another in and out of school settings. But competition with one another is far more than just winning, it's an innate characteristic of human behavior. It's a way to establish and work through relationships, learn to play with one another and learn to cope and embrace both successes and failures. I've seen competition morph into a way to foster determination, to a toxic mentality of I'm not good enough. And that statement is spread thin—not good enough for things like love, success or happiness. This can lead kids to avoid trying new things and putting themselves out there. The constant stimuli from online—defining what beauty and success look like—doesn't apply to us all. Kids are sponges, absorbing all that is presented to them, whether consciously or not. The need to compete has shifted from internal worth to external acceptance. It's sad, but true, that most of youth are learning a mindset that requires earning others' attention in order to feel worth.
It's so important for teenagers to find value within themselves, and to help them recognize their ideas, contributions and actions matter and affect others. That's why having mentors is so important. And lifelong, life-altering mentors aren't hard to find, but like most good things, it takes time. And more than that, it takes connection. We can do that by putting our phones down and engaging with our communities. Also, taking time by ourselves, away from others, is another empowering and important thing we can do to reflect and reset. It's important to spend time with yourself to get space and perspective on what's important.
2. Instant Gratification = Lack of Resilience
We're addicted to our phones. This isn't new information, but it's scary to think about because our smartphones haven't been around for that long, and already we're seeing detrimental effects on our health (especially the youth). While their brain is still developing in the most crucial years, they're being saturated with information at an alarmingly fast pace. If we're not careful in readjusting our approach to teaching students about healthy ways to use technology, the long-term effects of their development will be consequential.
Teenagers, on top of their inevitable angst, are more demanding than ever. It's not their fault though. The accessibility to the internet—the ads, social media and search engines—they're shrinking our ability to be patient and figure things out on our own. It has to happen and it has to happen now. What is this lack of patience doing to our teens?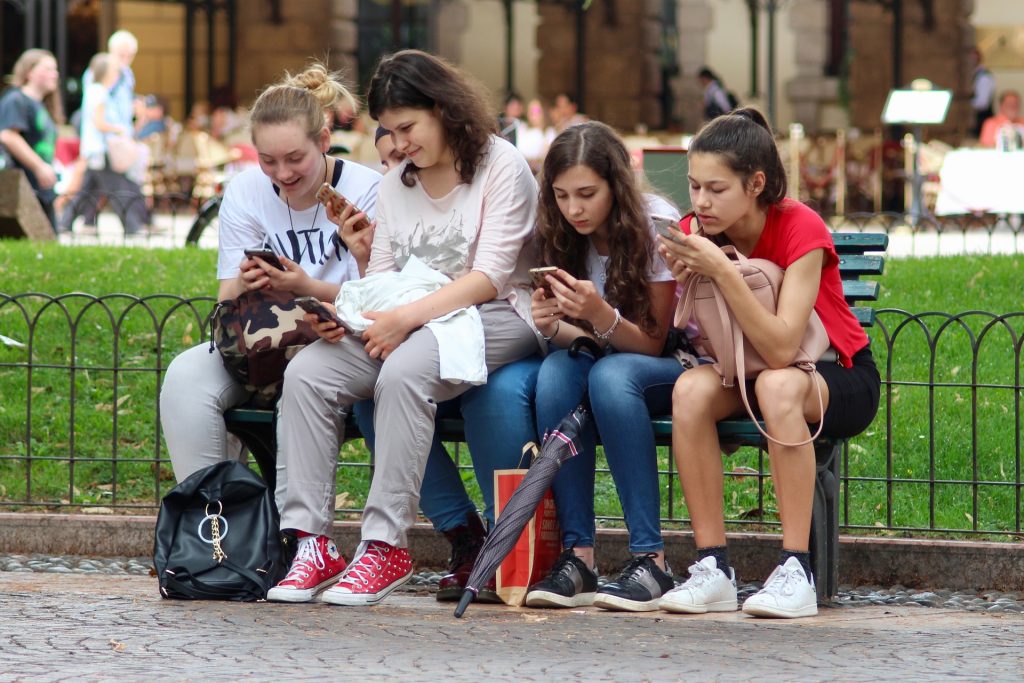 For one, the need for instant gratification is numbing their curiosity to discover and explore something on their own, and therefore it decreases comprehension of anything new and worthy. It also decreases self-worth, when they're constantly focused on how they look, what they're doing and who's watching. Any problems presented, instead of sitting with it, and taking time, they've adapted to solving them as quickly as they can so no one can see that they're struggling. That is why resilience is admirable—because it takes time to build, and it takes hardship to perfect. With resilience and patience, confidence skyrockets naturally.
We can encourage teens to leave their phones behind and go outside. Take in the beauty by just enjoying it. They'll leave it feeling more rested and more ambitious to do what feels right. Challenge your teen to leave their phone behind one day while at school, and instead watch others on theirs. Notice how consumed they are, with the lingering of disconnection among their peers. Encourage them to start a conversation with someone new in person. Surprises are in the room we're currently in, we just have to find them.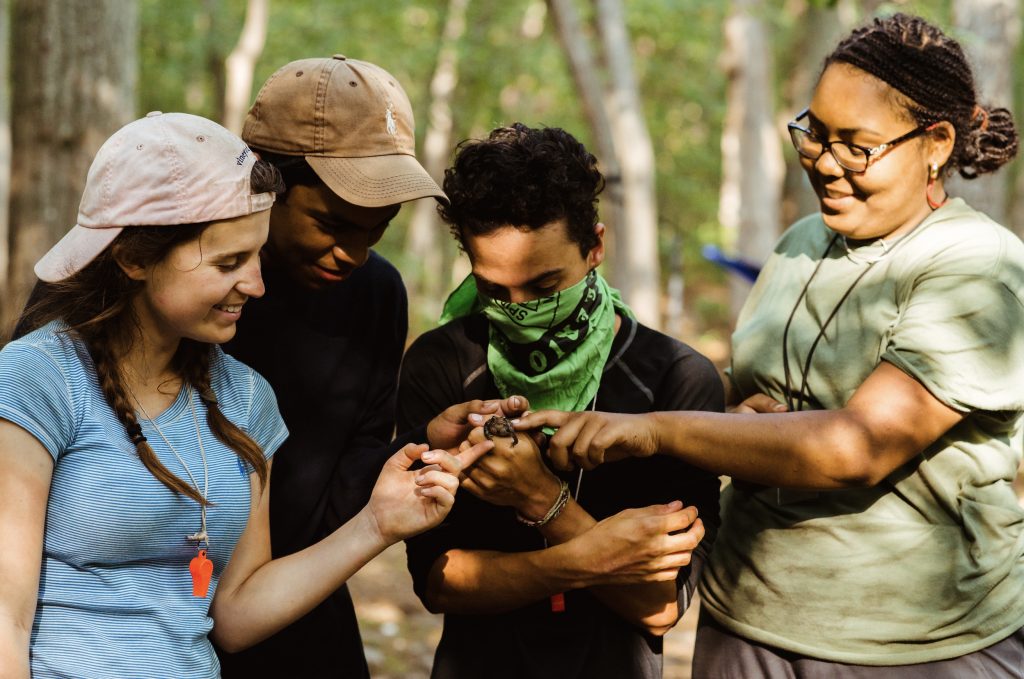 3. Enabling vs. Empowering
Because teens are measuring their self-worth through an unrealistic concept of acceptance (think: you like my photo and I'll like yours), and need gratification instantly, they've grown less patient and less interested in accepting and sitting with discomfort. I've worked with numerous families who admit to jumping in to save the day if their kid is having a tough time, whether it's in a social situation or with a homework assignment. Some parents are less likely to sit back to watch their kids struggle. Why? I can't answer that, but I can say that it's evident across a variety of student populations I work with while on courses. When parents hear that their kid demonstrated positive leadership skills on a course and they're surprised, it's often because they don't allow them the space to practice those skills at home. This affects kids because they never reach their full potential, because they aren't empowered to try to. If we continue to tell them how they should do something, then we diminish opportunities for them to experience it themselves. Experience is the most effective way for us to learn and remember.
Of course, human connection and supportive relationships are fundamental to our happiness and growth, but what I'm saying is different. It's not someone else's job to hold our hands during a tough time. If they care for you, then it's not a job for them; they will do it because they want to. They sit with you through it and help you figure it out for yourself, and that is all the more powerful. I ask students after they conquer something they feared, if it would have felt as good if Instructors had stepped in to help. It's almost always a unanimous no. That's my favorite part of my job—I can teach students skills and then watch them master them without any help from me at all. They'll go home, and I can confidently say goodbye to them knowing they learned something I no longer need to teach. That is true mentorship.
We can help teenagers feel empowered by taking a step back and allowing them to experience instability, failure and loss. Teaching them to avoid instability, failure or loss is misleading. Avoiding it just means denying it, and in doing so they internalize that it's wrong to feel and experience those things, leading them to feel shame, when they're an undeniable part of life. Empowering them allows them to change their perspective on whatever they experience. If you jump in to save the day, you risk losing the potential growth in resilience, patience, kindness and determination they could discover amidst the challenges. By empowering students versus enabling them, we provide them with the life-skills to build resilience, face their fears and foster motivation to set their own goals, and define what success means to them.
A Message to Teenagers
You're not alone in facing these obstacles. It's important that we collectively come together and think about how we can best support a development that helps you embrace challenges and see the learning in whatever choices you make.
Limit screen time, get outside, say hello to someone unfamiliar today, and slow down your days. Enjoy your time just being you—trying to be someone else is just an unnecessary obstacle.
About the Author
Blaine Weiss is an outdoor Instructor who works primarily with the FINS and Intercept programs of the North Carolina Outward Bound School. With a background in film and writing, she seizes the opportunity to fuse her interests in the creative arts with her love of the outdoors.