Mistakes are essential to learning in the outdoors. They make it easy to do the right thing because you know what the other choice looks like. And camping mistakes have been the ultimate source of some of my most meaningful memories in the outdoors. 
It's important to remember that mistakes are risky, and risk can lead to danger. So proceed with caution. Whether you're new to the outdoors or have been exploring the wilderness for decades, there's always room to learn from experts who can speak to which mistakes are good, which are bad and which are still unknown to them. It takes time to develop a seasoned understanding of what constitutes a serious risk versus a perceived risk, and which mistakes will cause you harm versus causing you discomfort.
In service of helping you develop that understanding, I have compiled two lists: mistakes to make, and mistakes not to make. Mistakes to make include choices that, although uncomfortable, will leave you with a better understanding of how to improve your skills in the outdoors. Mistakes not to make are those that should be avoided, as they may leave you in an unsafe situation. Making mistakes is a natural part of learning a new skill, or perfecting an old skill, and can't be avoided entirely.
Five Mistakes to Avoid
1. Don't Underestimate the Weather
Weather is one of the most powerful influencers in the wilderness. Whether it's cold or hot, thundering or burning up, being aware of the weather and adapting your plans quickly are essential skills to stay safe while camping. Before heading out on your camping trip, make sure to plan for the weather, both with your gear and the proper knowledge. This means having the warm, non-cotton pants you need on a cold night, and knowing where to go and what to do if you get caught in a lightning storm.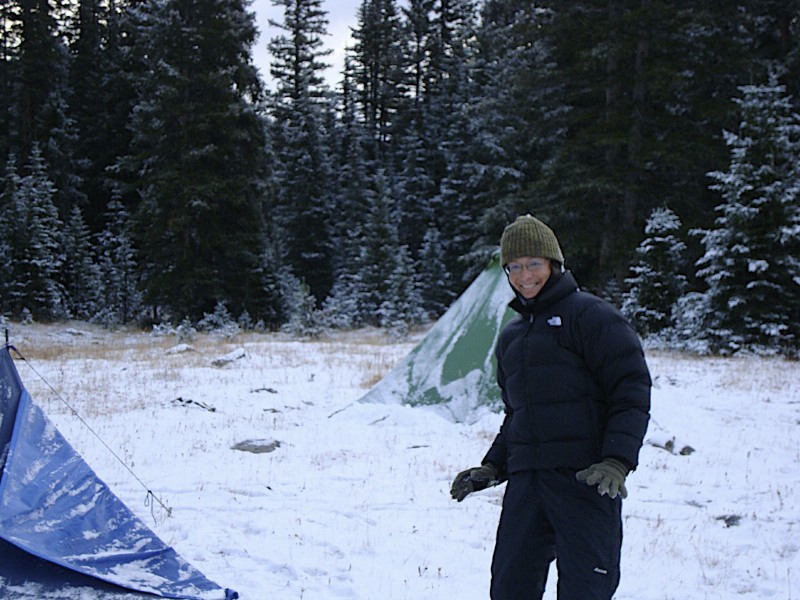 2. Don't Leave Water Supply to Chance
Not having water is a mistake that unfortunately can happen in many different ways. The worst way, in my opinion, is not knowing if there will be water in your region before heading out. This could leave you in the middle of the wilderness with no water for miles and very little energy to hike back. Other minor ways to not have water are: not bringing a filtration or purification system, not filling up your bottle when you see a water source, or spilling all of your water. Although these are unfortunate mistakes, and could be very scary, chances are, you'll find a solution.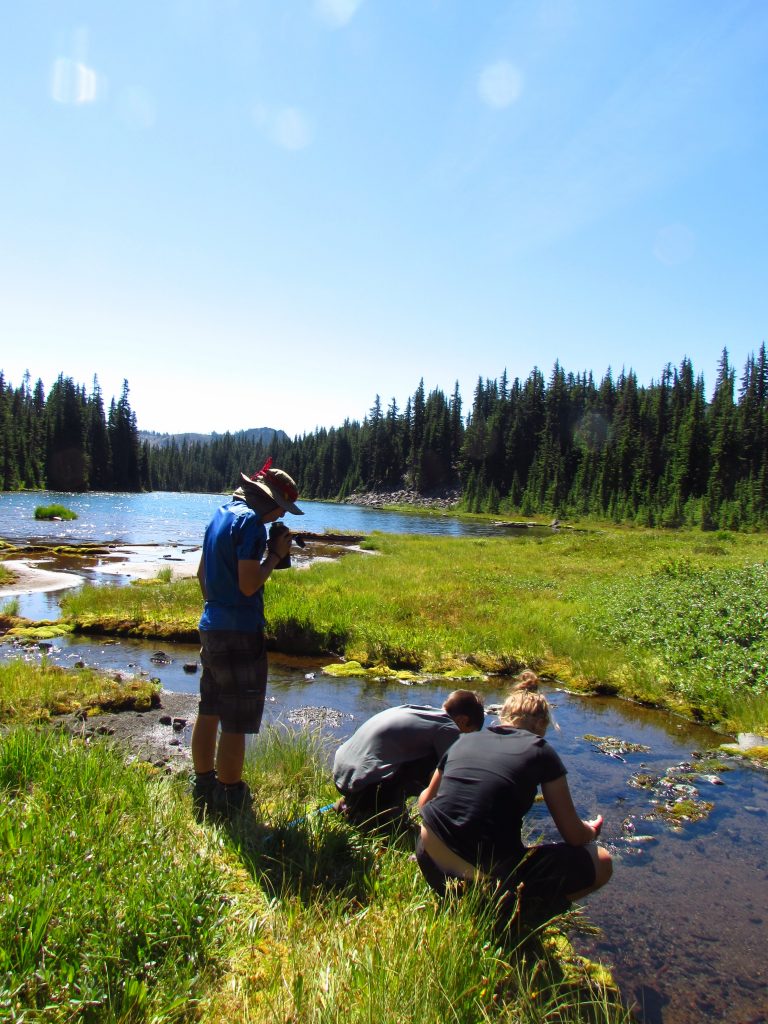 3. Don't Keep Where You're Going a Secret
It's incredibly important to tell a friend or loved one where you're going, when you plan on returning and any other pertinent information they should know about your camping adventure. If something goes wrong, it's essential that you have a support system that would be aware and know where to find you.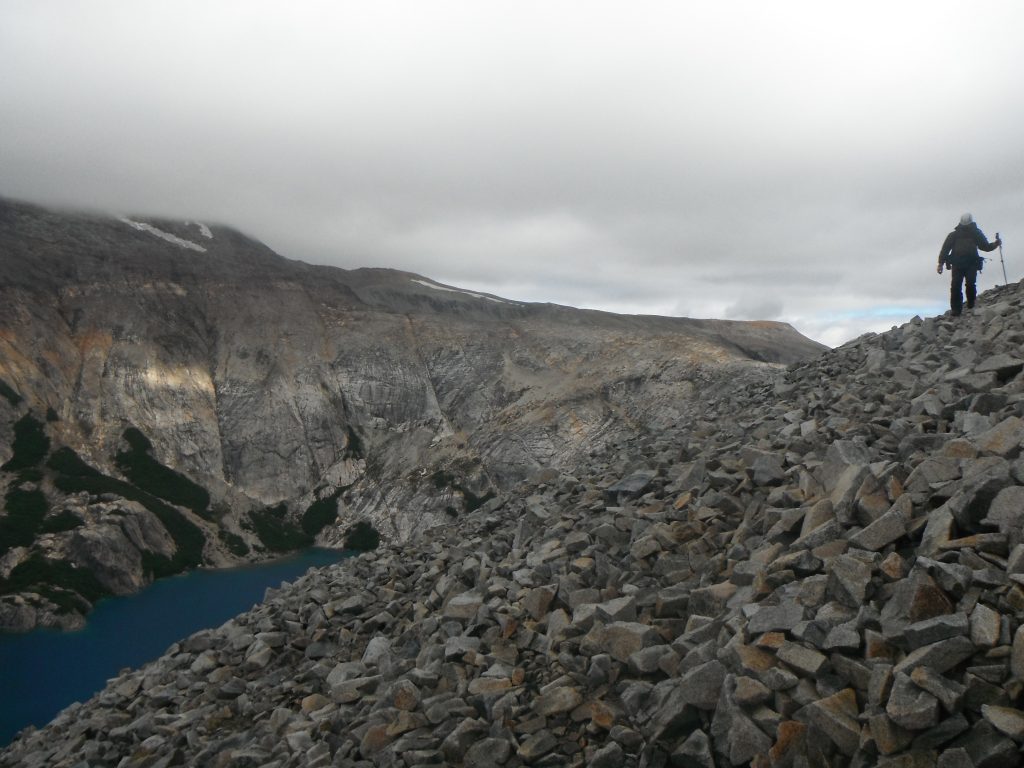 4. Don't Forget the Gear Essentials
It may take time to understand exactly which gear is essential, and which is not, but knowing what you need is an important part of going out on a camping trip. Although not bringing a stove may end up being incredibly frustrating, it's not as dangerous a mistake as not bringing warm clothing in a cold environment. Although you'll likely be fine if you don't bring your sleeping mat, it could be incredibly dangerous to not bring a first aid kit or necessary medications.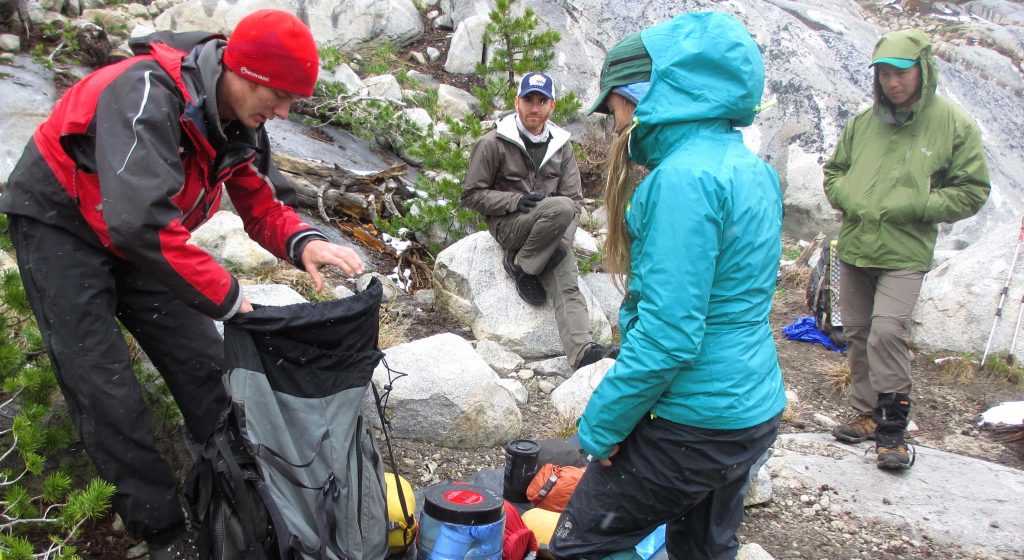 5. Don't 'Wing' Your Adventure
An essential part of preparing for your trip is knowing where you'll be, acquiring maps and understanding the terrain. This includes understanding the wildlife, the hazards, the elevation, camping areas and the trails. Knowing your wilderness area will help you begin your trip with any information you might need to stay safe. 
Four Mistakes
to Embrace
1. Set up Your Tarp or Tent Poorly
I highly recommending setting up your tarp or tent poorly, in the rain. The consequence of this mistake is that you will get wet. The even greater consequence is that you will never do it again—a very powerful learning lesson!
2. Bring Only Sardines
Bringing food that is too heavy, too appetizing or too anything at all is a good way to learn what you do want to bring. Feel free to bring all the wrong foods. This can sometimes be the best way to figure out what foods and meals work for you in an outdoor environment.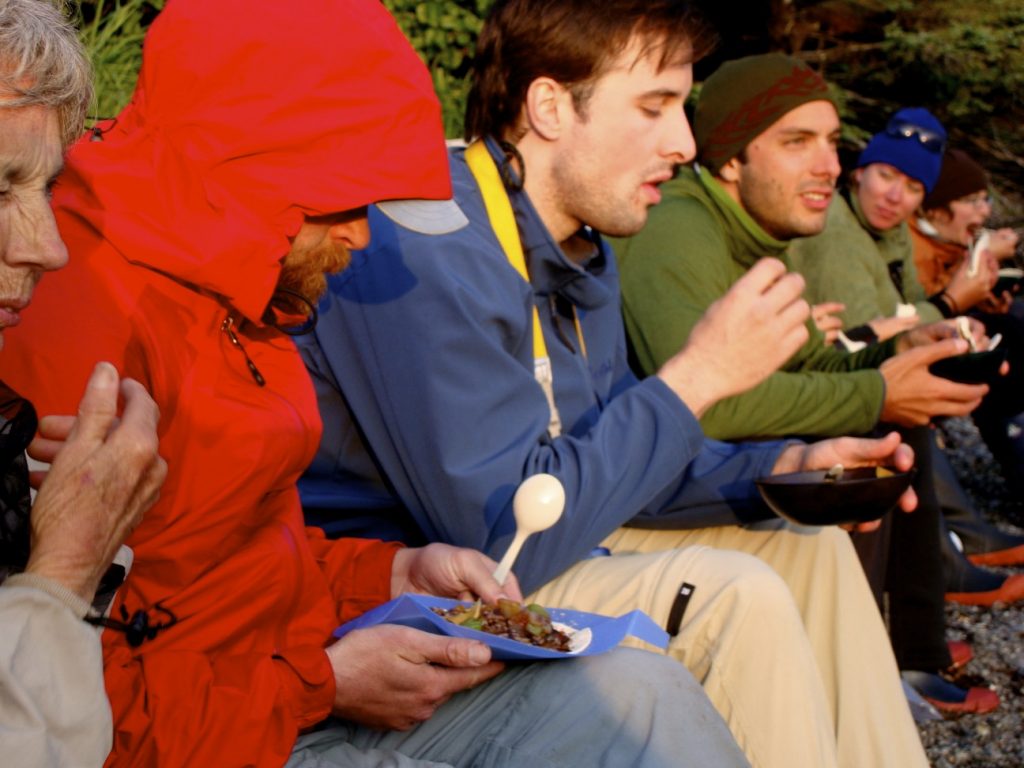 3. Pack an Enormous Pillow or Five Large Books
Carrying too many items is a classic mistake to make when backpacking and camping. But it's all part of the process of learning how to pack. At times I have brought pillows, books, ukuleles, onesies and other large items that I have since determined are not my top priority to bring into the wilderness. However, sometimes those extra items are absolutely essential, and the only way to find out if they are is to put them in your pack in the first place.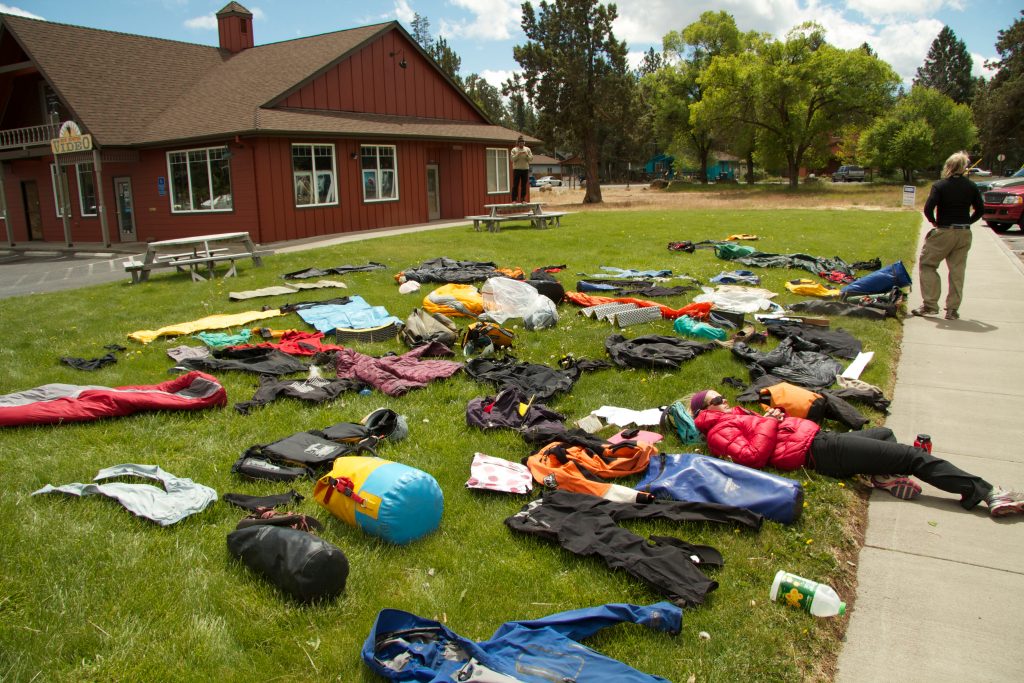 4. Get a Little Lost
It's easy to get a little lost, and part of my encouragement of this is because, chances are, it will happen anyway. Getting a little lost, with a map and a compass, and plenty of water, (while other people know where you are) is a great way to improve your navigation skills and feel one of the real challenges that the wilderness holds.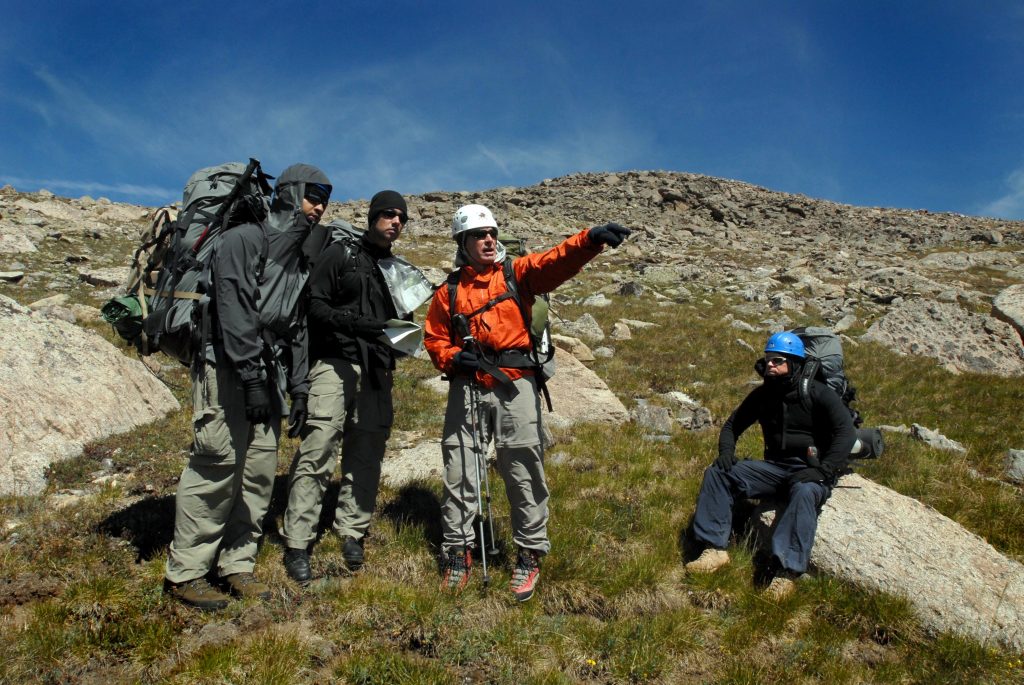 If you ever go camping with an outdoor professional you'll likely see them storm-proof their backpack, clean their feet, readjust their tarp, dig a sump hole, hang their food or tie up their boats with a level of care that is both meticulous and efficient. This is, in part, because of the training they received and the mentors they worked with. It's also in part because of the mistakes they've made.
Remember to prepare for your camping adventure as best you can so you can have a safe and memorable experience. And don't forget to embrace minor mistakes as they will serve as important learning lessons for future camping trips.
About the Author
Rebecca Fenn is an outdoor educator, originally from California, who instructs for NYC Outward Bound Schools and North Carolina Outward Bound School. After graduating from University of Chicago with a major in Human Development, Rebecca worked in college admissions and then began her journey toward outdoor education. She became the Life After Eagle Rock Fellow at Eagle Rock School and Professional Development Center, a wilderness-based boarding school in Estes Park, Colorado. There she taught at-risk students "Math for Life" and served as both a college counselor and as a vocational counselor to prepare them for life after Eagle Rock. Upon receiving a Master's Degree in Education Policy from Harvard, she decided to delve deeper into the Expeditionary Learning model by taking on the challenge of becoming a Field Instructor for Outward Bound. Rebecca is a cartoonist, artist and writer, and loves the challenges and rewards of working with youth in the outdoors. She is always interested in learning more about educational systems, cultures and practices in the United States.