If you've made it this far on the Outward Bound website, you've probably seen some pretty cool pictures and videos. You've seen people of all ages paddling through whitewater rapids, carrying big backpacks far away from home, climbing vertical rock. Perhaps, while seeing these pictures, you've thought to yourself, "Could I do that?" Backpacking, climbing mountains and being active in the outdoors are often presented to us as being an activity meant for only a certain type of person: the "outdoorsy" type. I'm here to tell you that an outdoorsy person doesn't really exist because anyone can be outdoorsy. An Outward Bound course is not meant for a specific type of individual. We have programs all around the world and every person can find something that suits them.
As an Instructor, I often hear the same questions and curiosities from my students regarding their outdoor experience and nervousness of certain parts about their course. Below is a list of these statements and an explanation about why being outdoorsy isn't a prerequisite to coming to Outward Bound.
"I don't like being dirty."
If you've never spent consecutive days away from running water, it is easy to be concerned that you'll be smelly and dirty. However, most Outward Bound courses take place near different bodies of water. Whether it's rafting down a river or hiking and climbing near lakes, some of the best memories of your course will be swimming in these natural pools and washing the dirt away. Although you might smell differently than you normally do, it will be the same as everyone else you are with.
"I don't know if I can hike very far in the mountains."
Hiking with a heavy pack is certainly challenging and can take a little bit getting used to. At the beginning of your course, your Instructors create an itinerary that starts off with short mileage days and, depending on the group, slowly increases to longer distances each day. By the time you are at the end of your course, you will be strong, fit, and very accustomed to the routine of carrying a backpack over all types of terrain. Almost nobody comes to Outward Bound with enough experience to hike huge distances carrying a big pack, but almost everybody leaves knowing that they can do it in the future.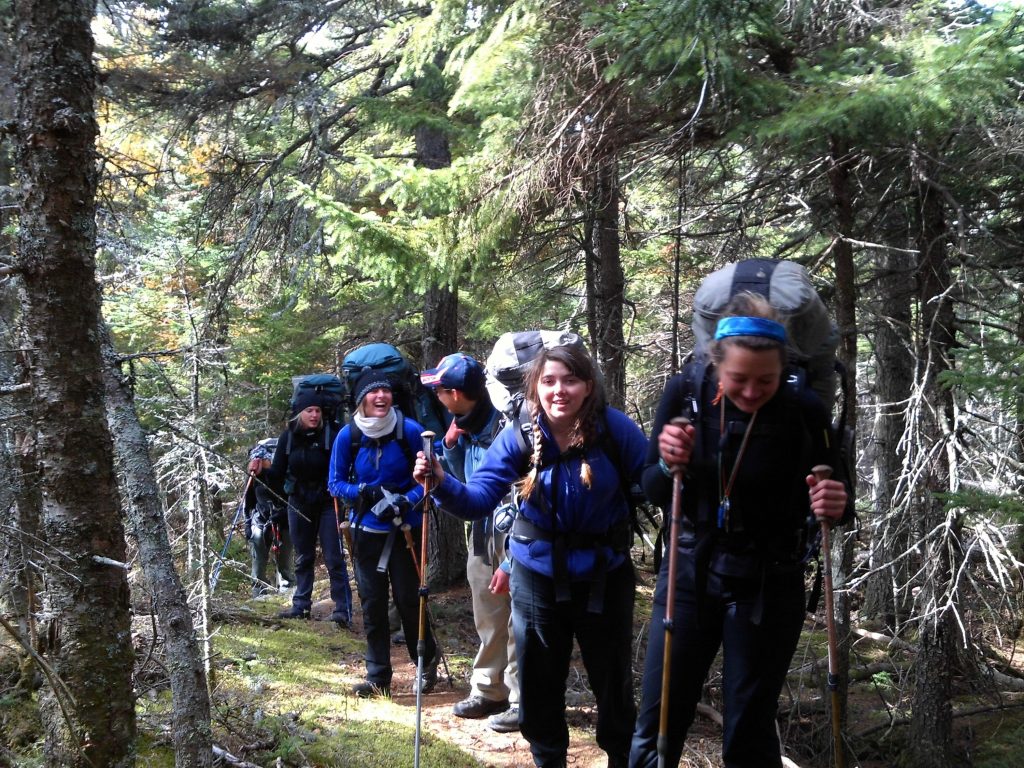 "I'm afraid of heights."
Many Outward Bound courses take place in the mountains and in beautiful rock climbing destinations. Even if you sign up for a different course, it is always possible that you will go on a hike or an adventure that will expose you to heights. If there is ever an actual danger of falling, you will be securely attached to a rope and supervised by an Instructor. The very nature of Outward Bound means that you come face-to-face with your fears. Being afraid of heights is natural and the other students you are with will probably feel the same way. Our courses are full of perceived risk to challenge your personal limits, but our expert Instructors are able to keep you safe if ever there is a real risk.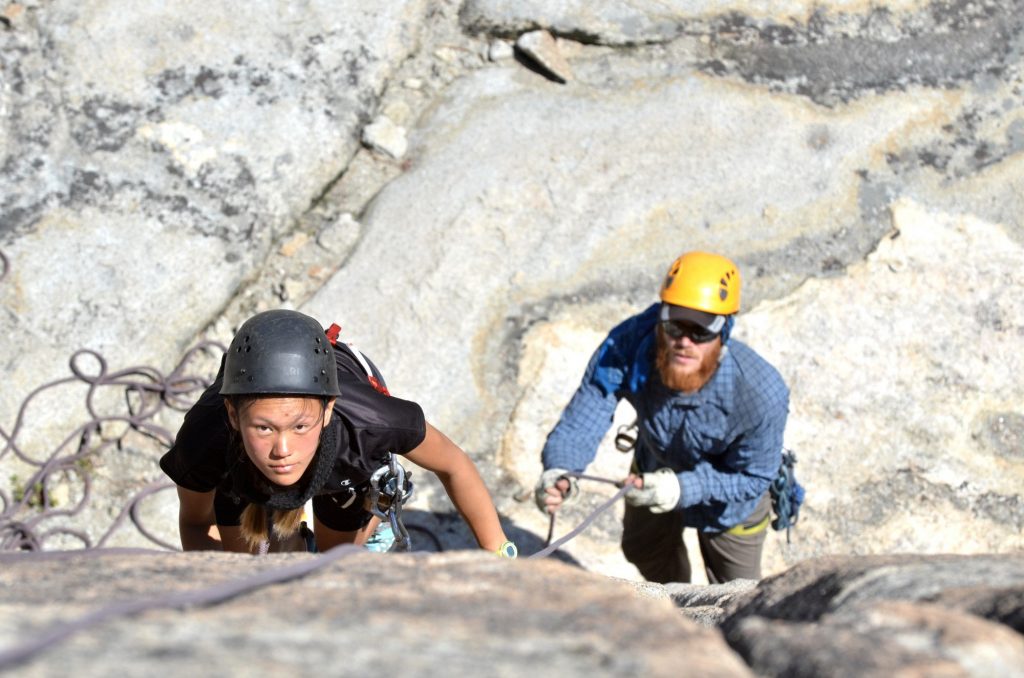 "I'm not a very good swimmer."
Not everyone comes from a background where they learned how to be in the water for a long period of time. Similar to heights, many people are very frightened of deep water—especially if they aren't confident enough to swim around. Your Instructors will never force you to do something that isn't safe and if there is a very serious danger, you will be wearing a life jacket to keep you above the water. Depending on where you are, you might have many opportunities to get better at swimming. Some courses even allow students to swim through whitewater rapids. Don't worry though, your crew will be there to support you in any way you need to feel safe and comfortable.
"I don't know if I'll be as strong as everyone else."
What you might not know is that the other students on your Outward Bound course are very similar to you. Most likely, your peers are of a similar physical ability as you. Nonetheless, if you are still finding yourself nervous about your strength as your course approaches, don't hesitate to start jogging or working out a little bit beforehand. It will probably be a little bit more fun if you aren't out of breath and sore throughout your course. As time goes on during your Outward Bound experience, you get stronger and begin to realize that physical ability doesn't necessarily hold you back from having a great time. You'll be able to learn and grow no matter how strong you are.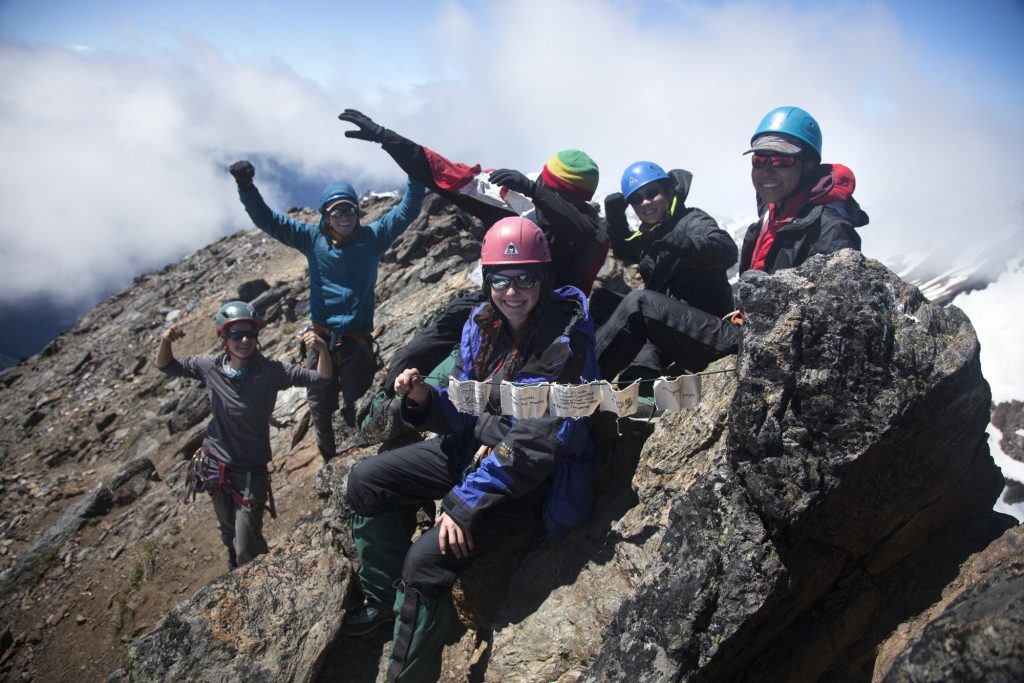 "I don't know if I can do this alone."
What you probably don't know is that, over time, you and your fellow students start to develop amazing a close-knit bonds. The people on your course become your family and your best friends. You develop lifelong friendships with these people. You will never forget them. When you return home, you will also miss your Outward Bound friends and family and realize that you were never alone.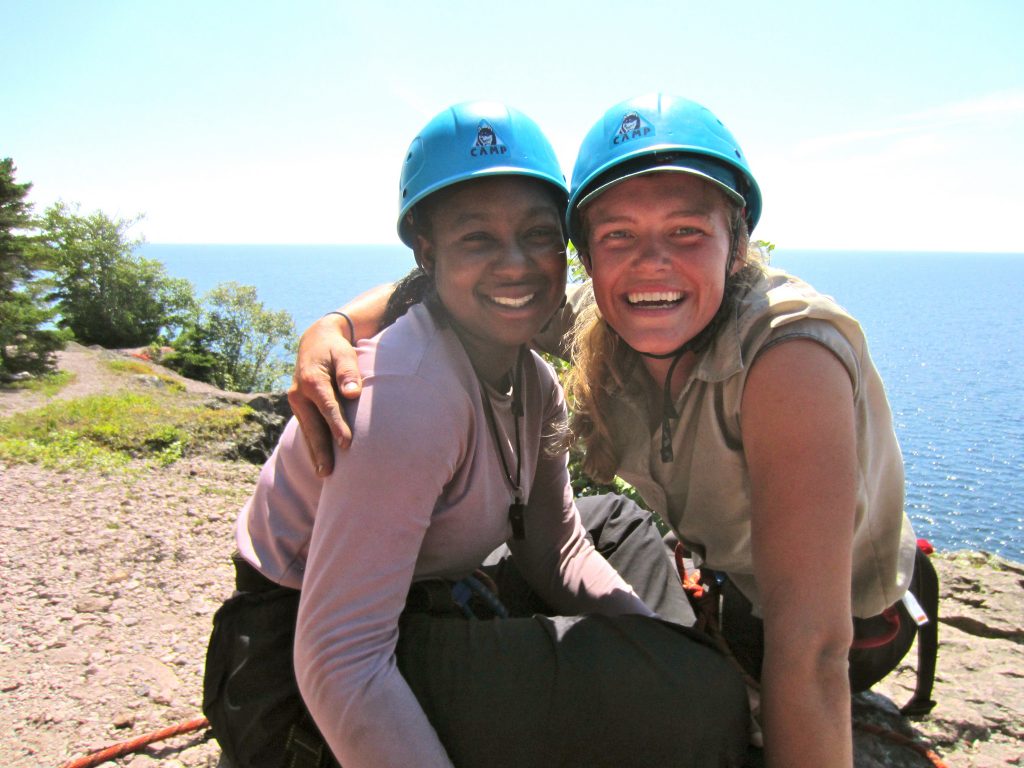 "What about the bears?"
While there are a handful of expeditions that take place in areas where bears might be present, your Instructors know exactly how to handle these situations. Generally speaking, all types of wildlife, including bears, are much more afraid of you than you are of them. If you listen to those who are more knowledgeable and follow directions, then you have no need to worry about animals.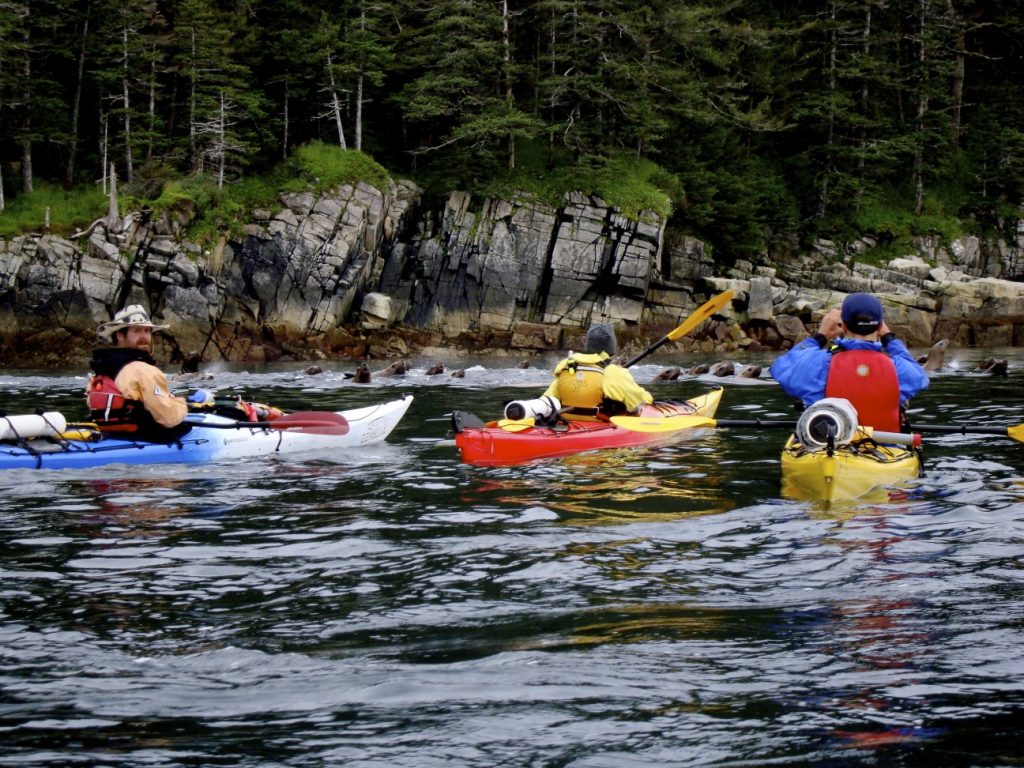 "What if I get hurt?"
The most common injuries are very minor sprains. If you are unlucky enough to have this happen to you, you are in the hands of highly trained wilderness first responders who know exactly what to do to help you. With proper risk mitigation and management, nothing serious will happen and you will stay on your Outward Bound course until the very end.
Everyone is outdoorsy enough for Outward Bound.
If you haven't noticed, the majority of the above statements revolve around being afraid of different activities and experiences you might have in the outdoors. A major part of being on any Outward Bound course is coming face-to-face with your fears. Some say that there is no significant learning without some level of risk. Your Instructors know exactly how to present this risk to you in a safe and effective way that is conducive to your personal growth. Stepping out of our comfort zones is perhaps the most important piece to the puzzle of developing character. If you want a life-changing experience in the outdoors, then don't worry about the dirt, the bears or your physical ability. Everyone is outdoorsy enough for Outward Bound.
About the Author
Nick McEachern is an Instructor at the Northwest Outward Bound School where he enjoys watching the sunrise from his sleeping bag and rowing a raft into a headwind. His favorite part of working for Outward Bound are the students who remind him not to take life too seriously. He is currently trying to Stand Up Paddleboard from the source of the Colorado River in the Wind River Mountains of Wyoming all the way to its terminus in the Sea of Cortez in the Gulf of California. He believes that he is capable of more than he knows.