A few weeks ago, I was standing in a circle with five dirt-covered adolescents just outside Marble, Colorado. With Aspen leaves still dripping from the early morning's downpour, I told the students that the 15-day mountaineering course they had just completed was only the beginning of their journey. The challenges they tackled and insights they learned were all in preparation for life, a life that in many ways is harder than the one we faced out there. 
In that moment, just a stone's throw from where Outward Bound got its start in the United States, it occurred to me that this is what many parents must feel when they send their child off to college—some cocktail of pride mixed with a feeling of the unknown. Yet, on that day with those students, I had tremendous assurance knowing that each and every one of them had completed an Outward Bound course. And after four years of instructing with Outward Bound in Colorado, I have plenty of evidence that Outward Bound helps young people face the unique challenges of our modern age, whether that is college or whatever path lies ahead of them.
Here are four primary ways that Outward Bound prepares students for college.
1. The Healing Power of the Wilderness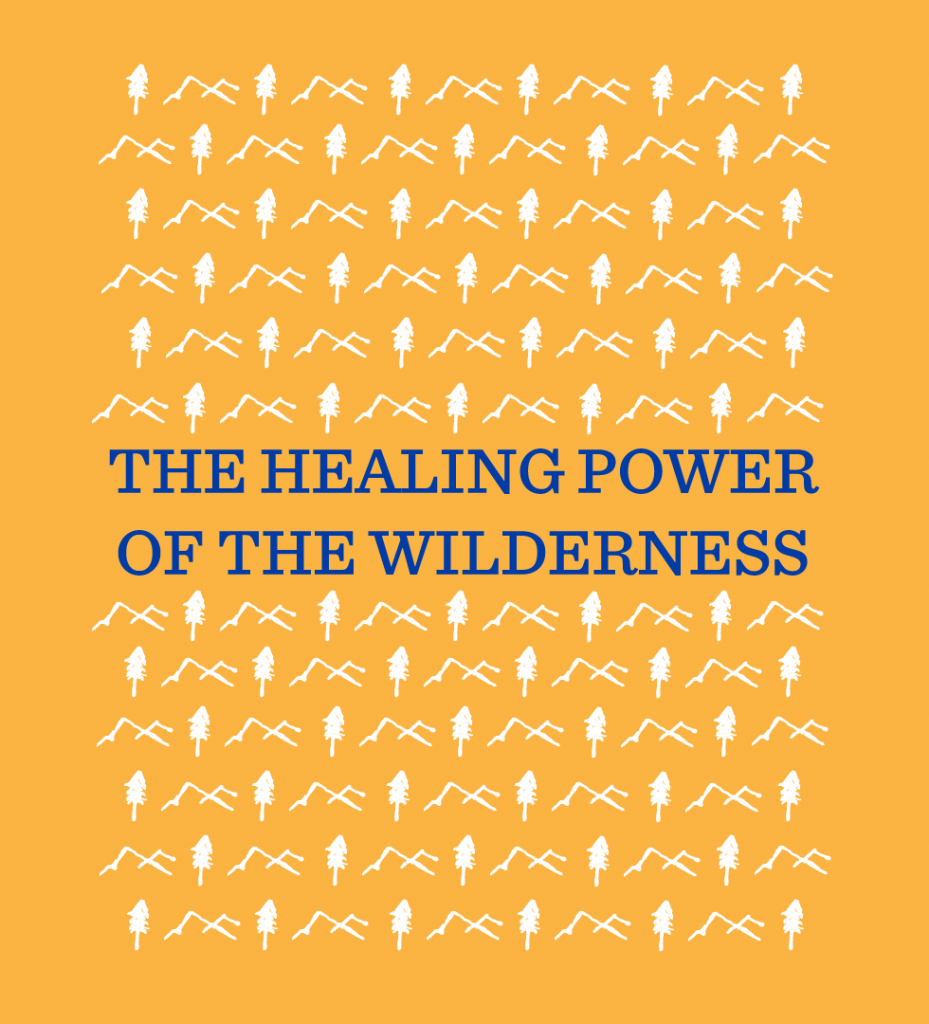 Outward Bound has something to offer to all of our young people. They have to deal with the constant scrutiny of peers on social media, the anxiety-producing college admissions process or high-stakes testing. Though the causes are complex, a tried and true antidote to many of our teens' troubles is spending time outside. David Strayer, a psychologist at the University of Utah has shown the 'three-day effect', or spending a minimum of three days in wilderness settings, has been shown to give the brain a break and even help improve creative problem solving. 
Even more simply, Outward Bound gives students a chance to disconnect from their phones, computers and the associated onslaught of social media in one form or another. Many of our students have never had that break. On the last course I instructed, one young man reported how 'free' he felt without his phone and that he was actually able to 'focus on himself.' This is something I've heard again and again. The ability to experience silence and practice self-reflection are crucial skills for all students so they can build a meaningful life and succeed in the pursuit of their goals.
2. Training for Life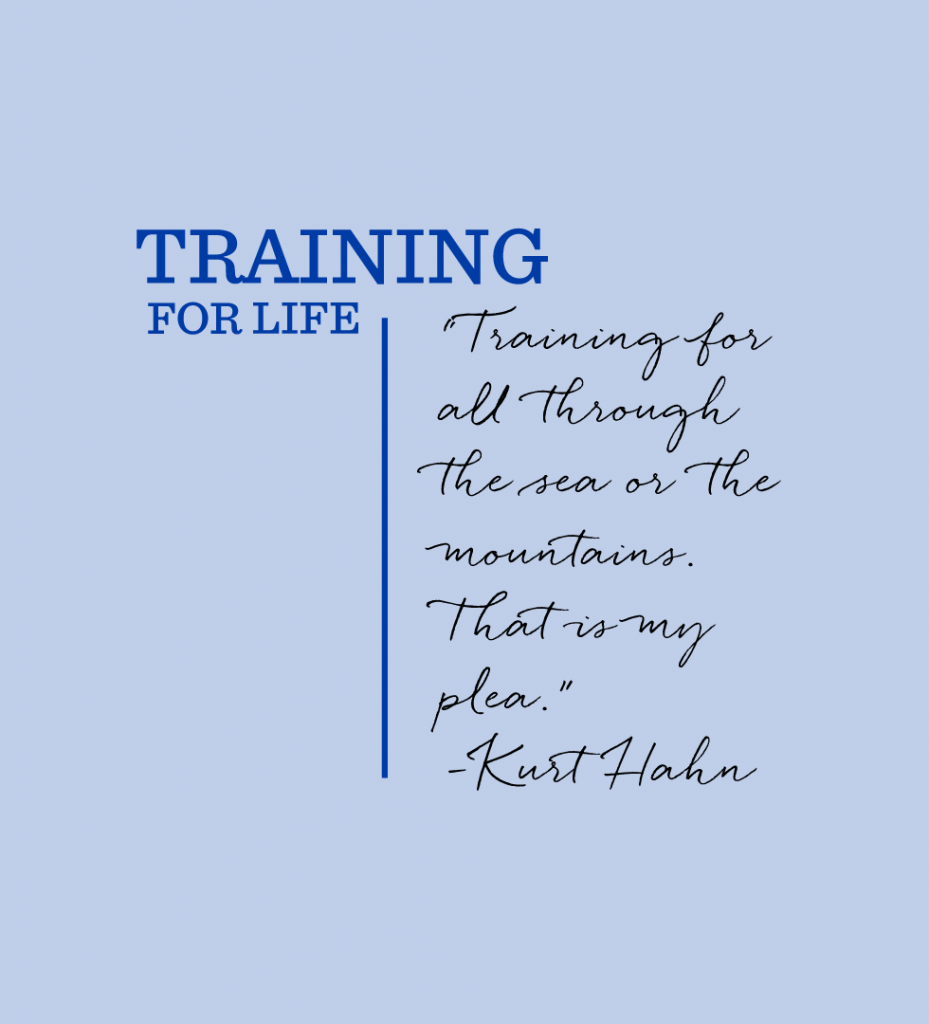 On February 20th, 1947, Kurt Hahn, the founder of Outward Bound, addressed a group of mariners in Scotland outlining his approach to education. In this address, he stated a core belief that is still with Outward Bound today: "Training for all through the sea or the mountains. That is my plea." We still strongly believe in using the mountains, rivers or sea as a training ground for life. 
On a course, students have many new experiences, from learning how to light a stove to how to paddle a whitewater raft. However, the most important of these new skills that students learn doesn't involve backpacking, the river or other technical skills. The most valuable new skills are things like integrating into a group full of peers they don't know, contributing to an intentional community and pushing oneself outside of one's comfort zone. These are transferable skills which help our students succeed as they transition to college life.
Furthermore, through the challenges afforded by our rugged course environments, we instill wonder, tenacity, an ability to sacrifice oneself for the needs of one's community, and above all, compassion for one's fellow human beings. These values are a strong base on which to build a young life. Of course, these values are already blossoming in many of our students, planted long ago by their family, teachers and friends. Outward Bound provides fertile ground for these values to bloom and bear fruit in college and beyond.
3. Self-Discovery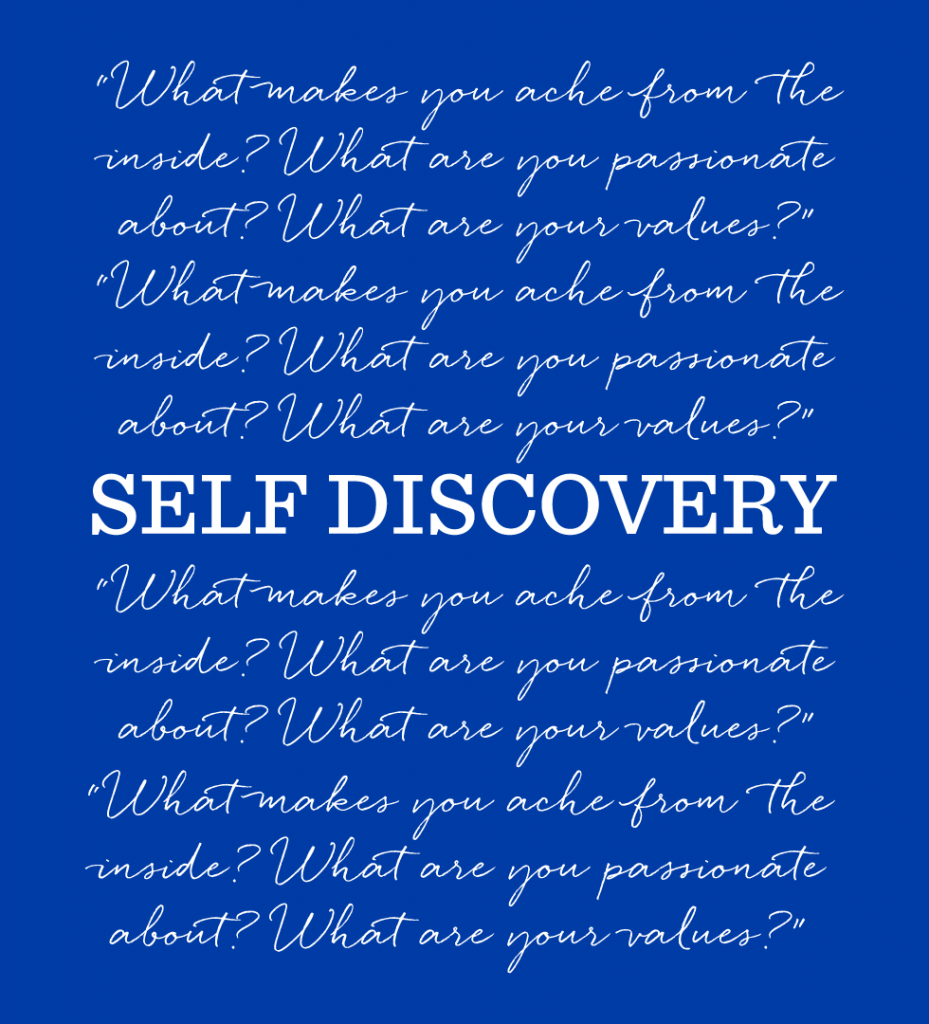 Our mission is to 'change lives through challenge and discovery,' something I see achieved again and again on our courses. Self-discovery is incredibly important for young people because they often don't have opportunities to do the necessary work in traditional schooling. Yes, they might know they like math or writing, but what makes them 'ache' from the inside? What are they passionate about? What are their values? These are questions they begin to ask through Solo, challenge and adventure and other facilitated activities. 
This inspiration of curiosity in students is not just for not themselves, but for others and their environment as well. Whether that is getting to know peers who have different backgrounds and life experiences, or tracking the stars in their path across the sky, students have genuine opportunities to practice being curious. College is all about discovering what you are passionate about and Outward Bound kick-starts this exploration.
4. Commitment to Service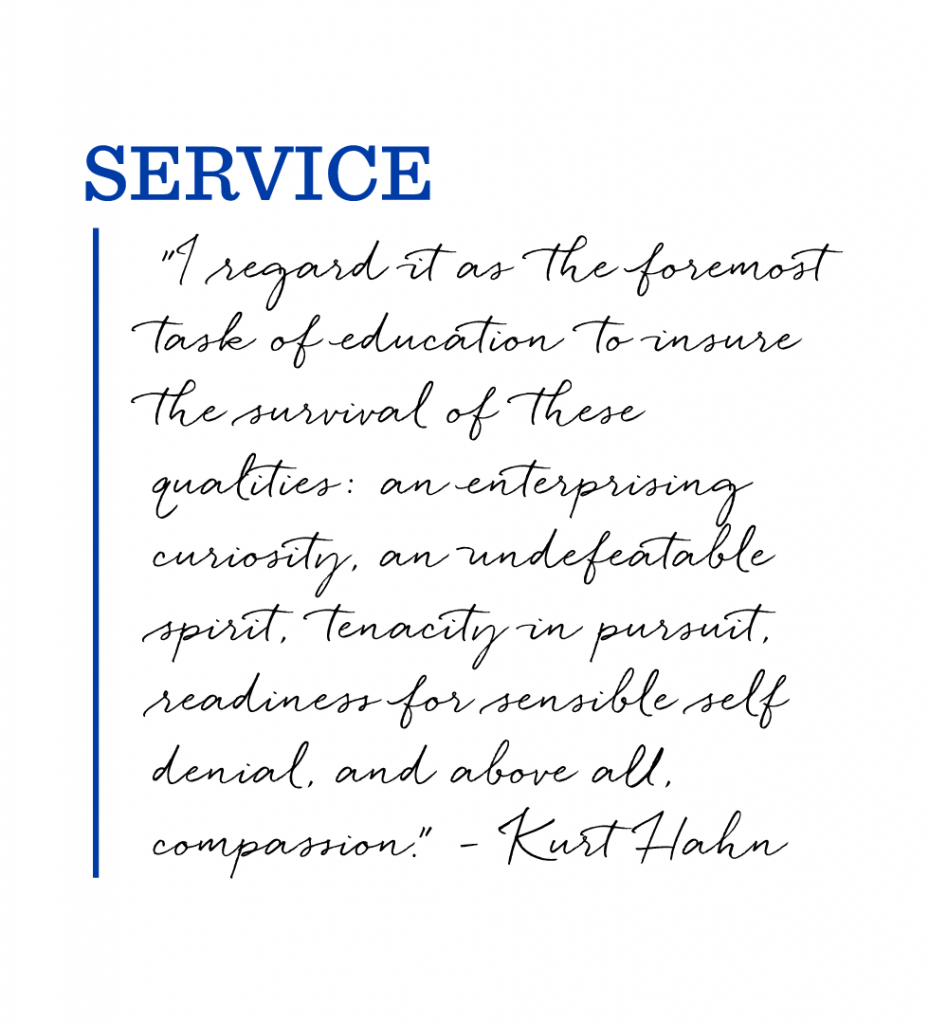 If Outward Bound were a tree, compassion would be the sap that runs up from the roots, through the trunk and spreads all the way out to the branches and leaves. To continue the metaphor, the fruit of this compassion is filling our students with the desire to serve. 
Service is incorporated through all aspects of a course, from beginning to end. In many cases, this service takes the shape of a formal service project, like partnering with the Forest Service to rehabilitate a well-worn trail or working with a local community to work on critical projects that serve other young people or folks in need. 
Service is also woven through the everyday workings of course. For example, students serve each other each day by cooking for one another, cleaning up after meals and rotating through other various tasks. The experience of Outward Bound assists students in discovering the meaning and value of serving one another and their communities. This desire to serve is a crucial component for students to craft a meaningful life after they graduate.
Leaving Port 
One of the most poignant symbols at Outward Bound is the Blue Peter, a flag that my students and I carry on almost every course. In nautical terms, a Blue Peter signals that a ship is leaving port, or is 'outward bound.' When a person leaves for college they're leaving the safety of their harbor—their home, friends, family and community. Outward Bound provides skills and tools that help students navigate the rough seas after high school—whether that is balancing social and academic life, discovering true passion or forging first long-term relationships. The work we do is as meaningful as ever to prepare our young people to face the rigors of modern society and be successful in college and in life.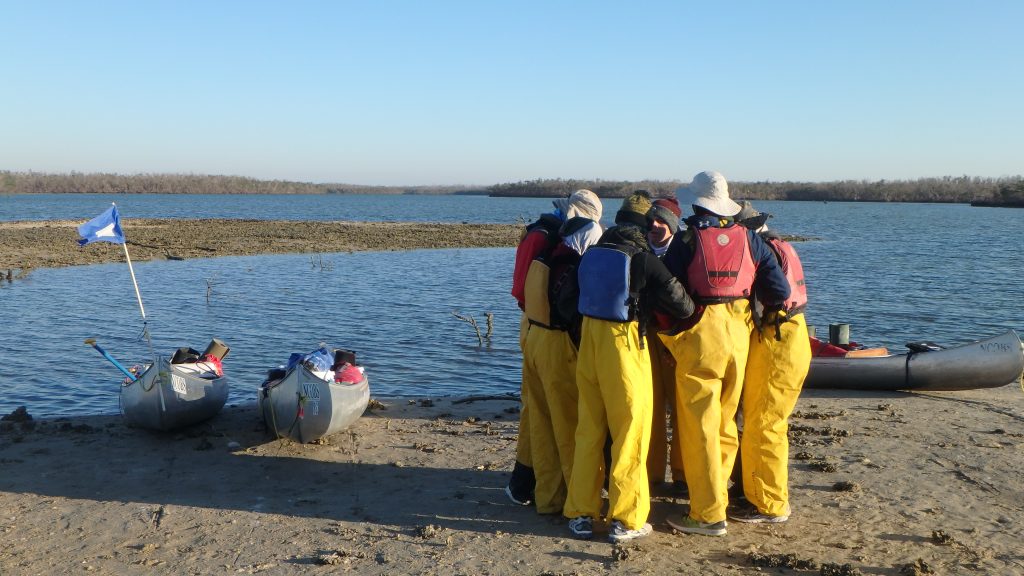 About the Author
Dan Susman is an Instructor at the Colorado Outward Bound School who loves running long distances, climbing rocks and playing with other people's dogs. When Dan's not instructing, he teaches science and runs the outdoor program at the Midland School outside of Santa Barbara, CA. His favorite thing to eat on an Outward Bound course is homemade pizza with wild foraged mushrooms. Dan received his bachelor's degree from Dartmouth College and has a Master of Education from Harvard University.