Life is a journey, and sometimes it can be challenging to find our way. Our Pathfinder course for young adults is an outdoor program designed to give you tools to navigate the challenges and decisions ahead. On a Pathfinder course, you'll get to know yourself better, clarify values, overcome difficulties and boost your confidence. The skills you learn will transfer directly to life at home and beyond.
On a Pathfinder course, you'll do everything you'd do on a classic Outward Bound course, and more. The "more" is structured reflection time, coaching conversations with staff, and regular opportunities to explore, discuss, journal and contemplate your direction in life. You'll find yourself in the sweet spot of contemplating the future, while being fully engaged in the present.
And fully engaged you will be! Whether you summit a mountain, cross-country ski alongside a dog sled, pilot a sailboat, navigate with map and compass, or paddle a canoe—your days at Outward Bound will be full of adventure.

Here are a few facts you can count on when you sign up for a Pathfinder expedition:
30 Days of Adventure and Challenge
Whatever course you decide on, you'll be active and outdoors for 30 days. On the Pathfinder Texas Big Bend Canoeing & Backpacking expedition, you'll backpack through the colorful desert and paddle rapids as you learn white water skills. In the Colorado Rockies, you'll learn the essentials for safe travel and adventure in the mountains, and travel above tree line with commanding vistas of snow-covered peaks.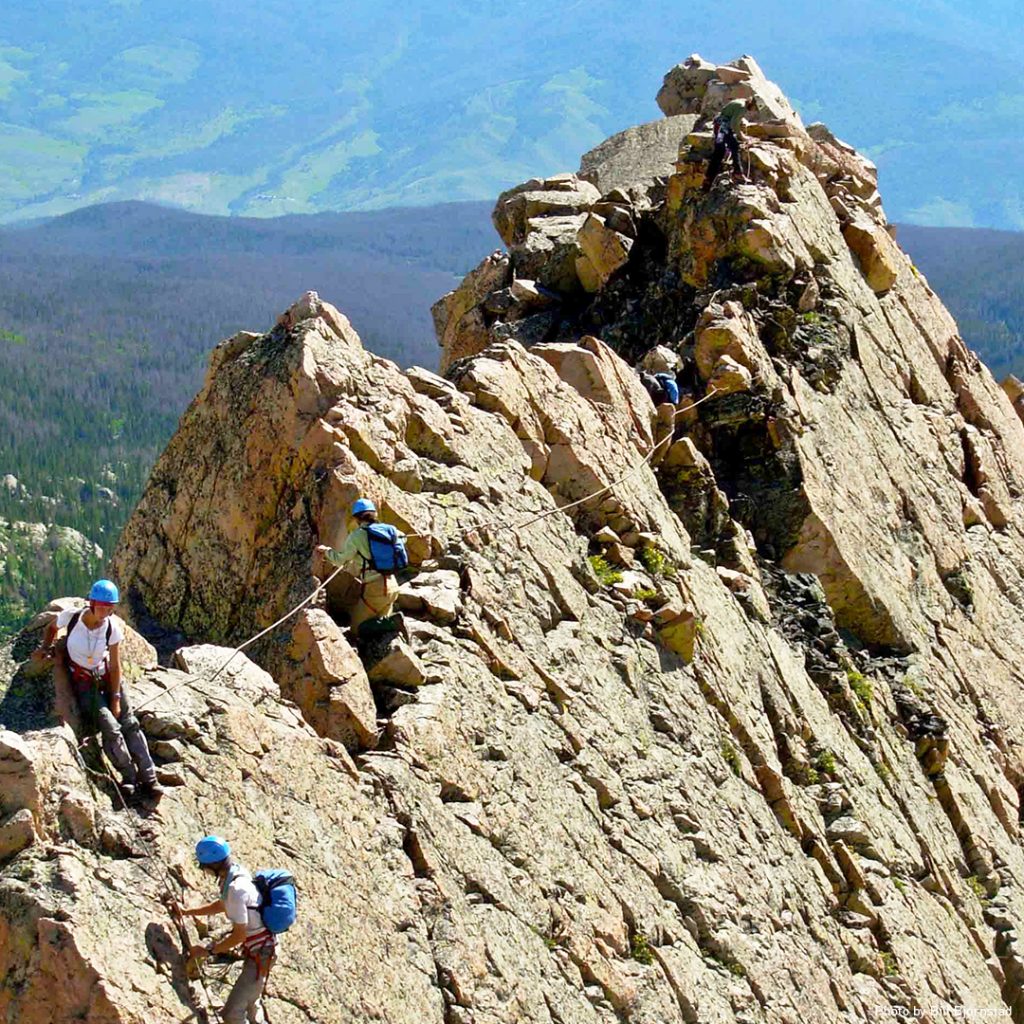 Each course area offers its own stunning beauty as well as challenges to overcome. The extraordinary scenery of each of these special places offers the perfect backdrop to reflect on your life and what's important to you.
Broaden Your Horizons
Choose a course area and activities that you're excited to learn, and you'll discover new strengths. You'll take risks and accomplish goals you didn't imagine possible. Outward Bound staff are experts in managing risk, ensuring a safe and supportive environment while you stretch your comfort zone. It's here that you'll realize you're capable of more than you know.
Learn Life Skills
At Outward Bound, you learn more than adventure activities like backpacking, rafting, climbing, camping and navigation. You learn to be part of a team, to recognize strengths in yourself and others, and to work together to accomplish seemingly impossible goals. These are skills that will serve you wherever you go in life. As a group, you'll be problem-solving, making decisions, exploring the idea of leadership, and participating as a follower when a fellow team member leads. These skills, and others, offer life lessons that will serve you well in the future.
Set Goals
During your Pathfinder course, you'll explore questions about what is important to you, your strengths, what new skills you'd like to develop, what your passions are and how to follow them. The end product of contemplation will be written goals you can use to guide your decisions and actions when you head home. Your experiences and insights can offer new possibilities and confidence to move forward. You may have a conversation with your family facilitated by your Instructors, to fill them in on your accomplishments so that they can support you when you get home.
Master Outdoor Skills
Whether you sign up for a course in the Blue Ridge Mountains of the Southeast or the Boundary Waters of Minnesota, you'll learn skills that promote self-reliance and independence: the art of navigating by map and compass, climbing increasingly difficult rock cliffs and handling ropes for safety, cooking over a camp stove or fire, traveling in bear country, maneuvering a boat on lake, river or sea. You may start out never having camped in your life, but by the end of your course, you'll have learned how to set up your shelter, stay safe in the wilderness and be comfortable in the outdoors. Your Instructors are experts in their skill areas and will guide you as you gain expertise.
Self-Reliance
You'll learn to care for yourself and others in a wilderness setting. You'll work with your group to get where you want to go and accomplish your goals. You'll work together as you paddle, climb, backpack, sail, cook and navigate the terrain of your course. Each person in a crew is both self-reliant and interdependent.
Engage in Coaching Conversations
The Pathfinder curriculum of coaching conversations is what makes this course so valuable for young adults. Instructors offer questions which guide values clarification, the opening of possibilities, and much more. These guided conversations and journal opportunities in the wilderness setting, away from modern life, are powerful tools for change and direction.
Live Simply
On your course, you'll carry everything you need on your back, in your canoe, on a sailboat or dog sled. You'll cook simple, healthy meals, and travel without machines or devices. You'll live in the natural world, camping in simple shelters such as tarps or tents. In this setting, without the myriad distractions of modern life, perspective and insight come easily. You'll have the rare chance to pause and sense what is most important to you, and how you want to live as you move forward.
Enjoy Solo
By the time Solo comes around, later in the course, most students look forward to time alone at their own personal campsite. Solo offers rest and relaxation after the challenges of adventure and living in a group setting. You'll have plenty of time to contemplate, relish your accomplishments and consider the future. You'll meet with your Instructor, who will often assign journal questions or activities to help you focus on next steps.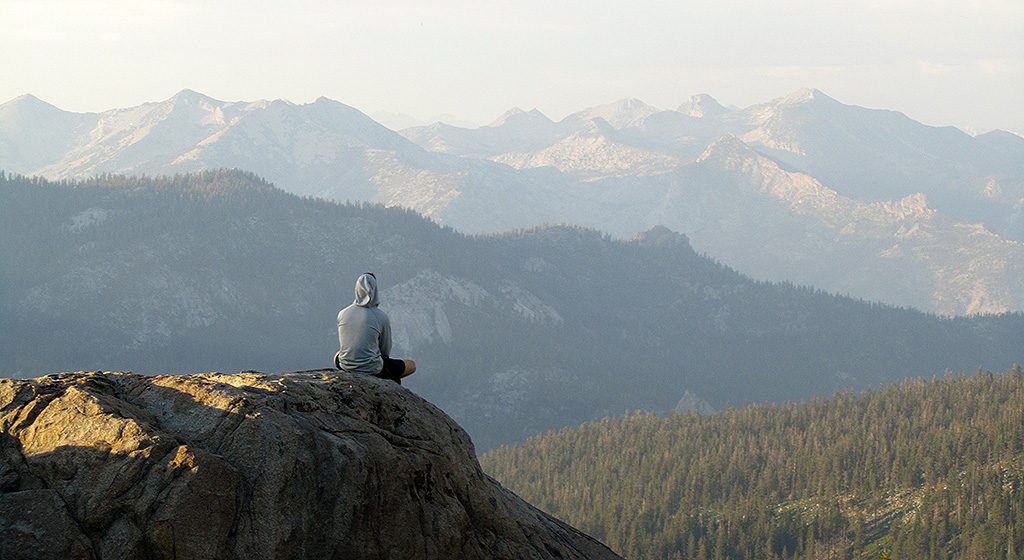 Pathfinder is…wilderness adventure, discovering your unique strengths, contemplation in the beauty of nature, camaraderie with new friends, expanding your comfort zone, and a making a plan for your next steps in life's journey!
---
For more information about Pathfinder expeditions, you can schedule a call to speak with a Pathfinder specialist.
Sign-up for our newsletter to stay informed on upcoming courses, resources and special offers.
About the Author
CJ Wilson has lived, traveled and worked in many Outward Bound course areas, from Patagonia to the Pacific Northwest, and Maine to the Sierras. When not touring on her bicycle or exploring new places, she can be found writing from the Outward Bound base camp in Asheville, NC.