This year, as I go into one of my favorite holidays—Thanksgiving—I'm hoping to think deeply about what appreciation means to me and how I want to continue a practice of giving thanks through the year. To fully embrace the beauty of nature around me. To appreciate each bite of delicious food. To let my friends know their unique importance to me. To embrace my community. To slow down.
To me, appreciation carries a depth with it. And without it, we risk losing community, individuality, presence and ultimately, connection.
The Beauty of the Moment
A few weeks ago, as I was walking down a trail in the desert, I was suddenly struck by the intense beauty around me. The sun was setting over the layers of rock towers in front of me, leaving sweeping shades of purple, orange and blue across the sky. The dark red of the rock in the forefront seemed to be deepening each moment. My feet shuffled through sand that seemed ready to move with me as I traveled. The warm desert breeze poured over me. Without thought, I opened my arms to take it all in. I felt a sense of ease and depth that I often experience when I'm alone in the wilderness.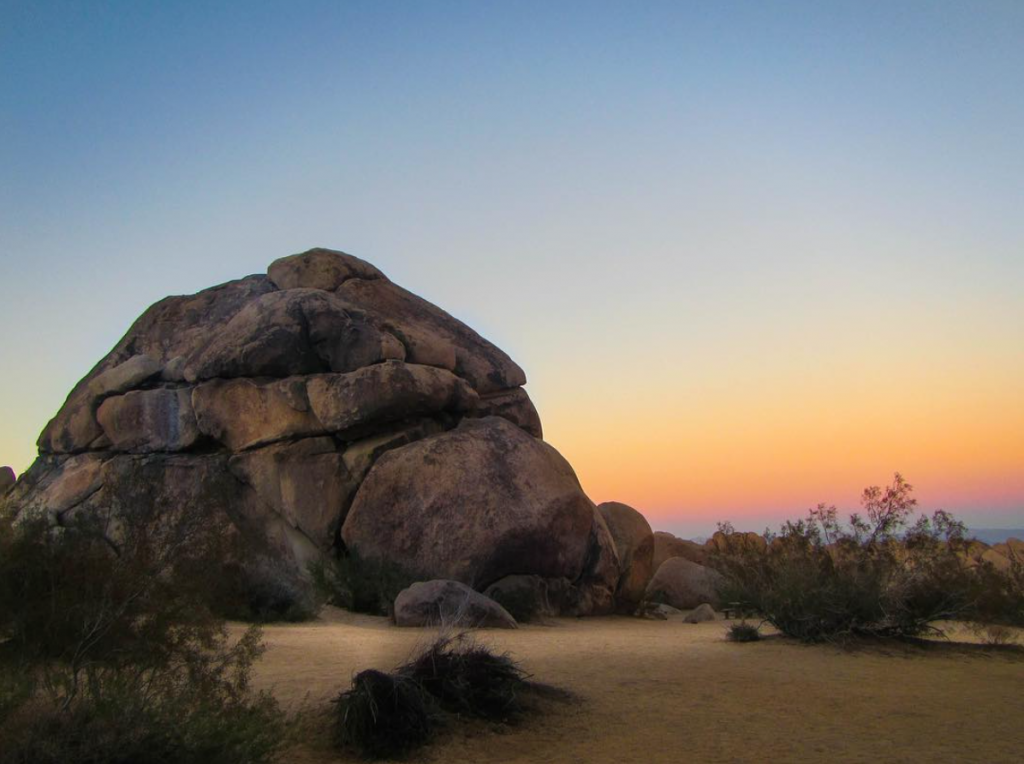 When we walk down a trail or sit by the river, we have the unique opportunity to bask in the appreciation of the present moment. Sometimes this is feeling the bark of a tree or the sight of the blues in the sky. It's when we have the time to truly observe and get to know a mountain in front of us. Or it's the laughter or tears of those we're with that remind us of the depth of how much we can feel. It can be so powerful to quietly thank the Earth, or to scream out deep thanks for being alive and for having the opportunity to experience such amazing places.
In these moments, appreciation matters because it reminds us what it's like to be full.
Our Wealth
Dry socks are a luxury in the wilderness. After a long day of backpacking through rain in the Sawatch mountains, I remember pulling my pruned feet out of my boots. As I got into my sleeping bag, I pulled on my dry socks that were in the bottom of my bag. I thought to myself, this is the best feeling in the world. I often don't appreciate socks as much as I do when I'm backpacking. But some mornings, I remind myself to really appreciate the warmth, even without the pruny toes.
When we appreciate the simple things we have, we acknowledge our wealth. This can mean fully tasting the mac and cheese we've cooked with the water we collected and the fuel we carried. Or it can be thanking the gentle tarp for protecting us from the pouring rain.
Being in the wilderness often reminds us of the things that others are not always so lucky to have—food, warmth, company, shelter and healthy bodies. It's powerful to think about how far our physical forms can take us or how delicious food can taste.
In these moments, appreciation matters because it reminds us what it means to rich.
To Be Seen
On a Pathfinder expedition, students sit in a circle while everyone listens to one student share their story, their narrative of life until now. The love, loss, joy and pain. The group listens intently as they choose to be vulnerable. Everyone reflects on the pieces of connection, surprise and hope. Other students share their thoughts and appreciations for how this story has brought that student to be a part of the crew. It's an incredibly vulnerable and rewarding experience for those sharing the story and those who get the gift of hearing it.
When we acknowledge the people around us for their unique contribution to our community, we create spaces for people to truly be themselves. It can be as simple as telling someone that we love their laugh. Especially when we're in the wilderness together, we have the time to get to know one another and reflect what brings us joy about each other's character. Speaking to another person about their genuine strengths can bring to light the things they never knew they had in them.
In these moments, appreciation matters because it reminds us what it means to be seen.
Community
On an expedition for Grieving Teens I took part in, we took some time to sit by the river on a clear evening when the stars were out. After hearing each other's story about grief and death, we were intimately aware of our connections. There was a large pot of water next to the river, and with a bowl, we each scooped some water from the pot. Each of us shared a message to those who have died before pouring the water into the river, so that it can travel along on its own. After we shared our messages, we sat silently as a group looking at the stars and appreciating our deep connections.
When we appreciate the relationships we have, we create a community with a healthy ground of trust that allows everyone to learn and grow together. Sometimes it's changing up the pace so everyone can enjoy the conversation. Other times, it's sharing with the group that we've never felt like we knew so many people who would stand up for us. Communities based on appreciation make room for feedback, stories and honesty. Taking time to appreciate this intimacy lets us know what we should look for in communities and what it means to be supported.
In these moments, appreciation matters because it reminds us what it means to belong.
Appreciation matters because it's the root of connection—connection to the moment, to our wealth, to our individuality and to our community. Sometimes it's saying 'thanks' to a stranger who holds open the door. Other times, it's a deep and intense recognition of another person who has shown up for us in our darkest moments. Appreciation matters because it reminds us what it is to be human.
About the Author
Annie Holmes is a former Instructor at the Colorado Outward Bound School who enjoys eating chocolate after a long day in the backcountry, walking for extensive amounts of time carrying a heavy pack and going on adventures with dogs. She is currently in school for her master's in social work and enjoys talking about how our brains work and why we decide to do what we do. She also likes climbing up rocks and then rappelling down them directly afterwards and confusing her family by randomly going to places without cell phone service.