As a leadership school, we know that in times of uncertainty, the leaders that shine are the ones who are obsessed with learning. We lean into failure and push each other to stretch past our comfort zones. Why? Because we know in order to be the best version of who we are, learning plays a pivotal role. It pushes us to improve and inspire others to succeed. 
As we enter a new year, we cannot help but dive into the many joys and learning opportunities that winter brings us. There is so much going on this season and so much more to look forward to in 2021. From whitewater rafting to reading lists, here are a few things we're loving that can inspire you to reach your learning goals.
Top Four MUST Reads in 2021:
1. Unleashed, by Frances Frei and Anne Morriss
These female rockstars empower you to embrace grit and toughness on your journey as a leader to motivate others and dig deep. Using history and inspiring stories, they push leaders to focus on the most important thing: building others up.
2. The World Beneath Their Feet, The British, the Americans, the Nazis and the Mountaineering Race to Summit the Himalayas, by Scott Ellsworth
This isn't just a book on climbing. This piece combines research and mountaineering history to absorb the reader into new insights on the race to summit the Himalayas from the perspectives of various cultural and political influences during 1930-1953.
3. America's Great Mountain Trails: 100 Highcountry Hikes of a Lifetime, by Tim Palmer
Tim Palmer brings out 100 noteworthy trails in the U.S. with acute observation and beautifully descriptive writing. He writes to provide not only a guidebook but a piece of information and practical hints on the trails themselves. Palmer is also an outdoor photographer and leaves us with stunning pictures of these 100 trails.
4. Peak Nutrition: Smart Fuel for Outdoor Adventures, by Maria Hines and Mercedes Pollmeier
Get ready to create nutrition-packed meals that will spice up your trail cooking! No more freeze-dried dinners or eating from a can. Hines, a climber and chef, uses her talents to run an organic restaurant while Pollmeier trains worldwide athletes. Their take on outdoor nutrition will leave you looking forward to cooking in the outdoors.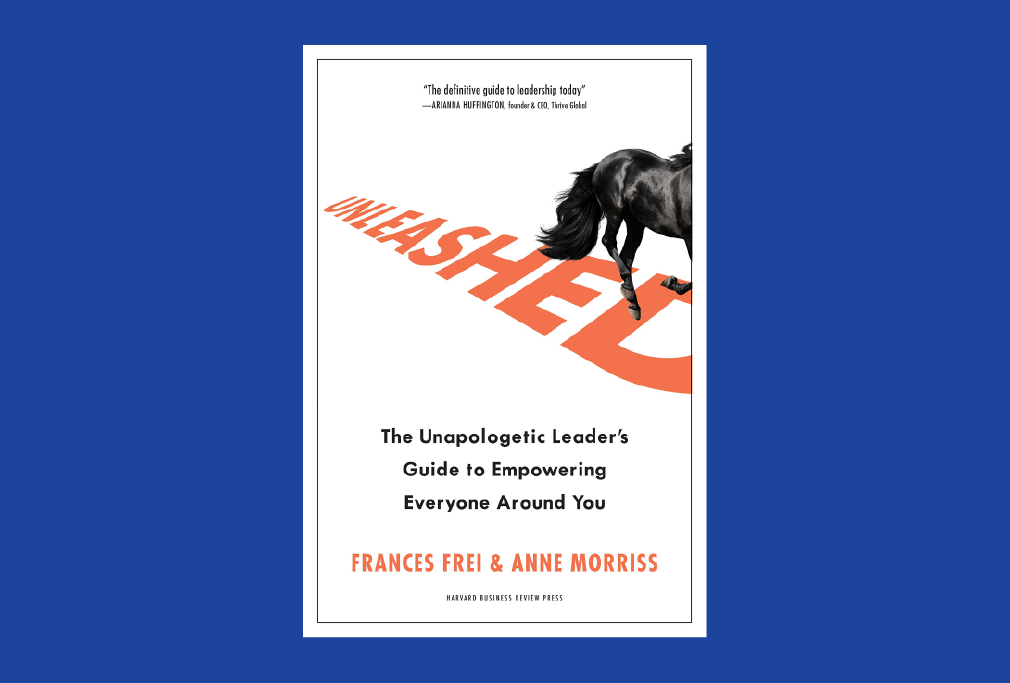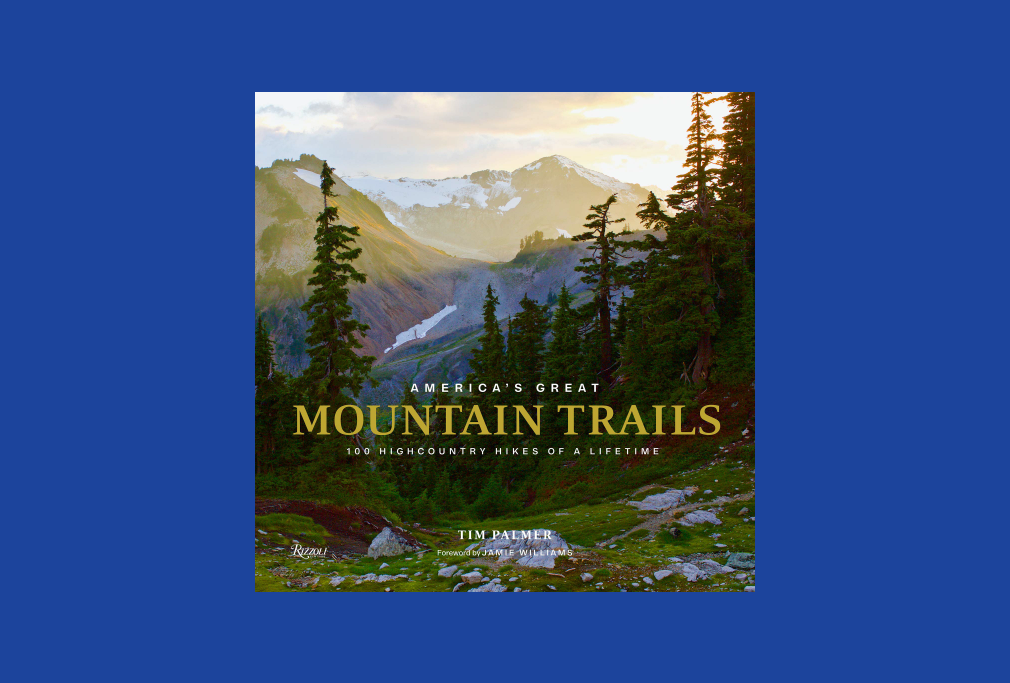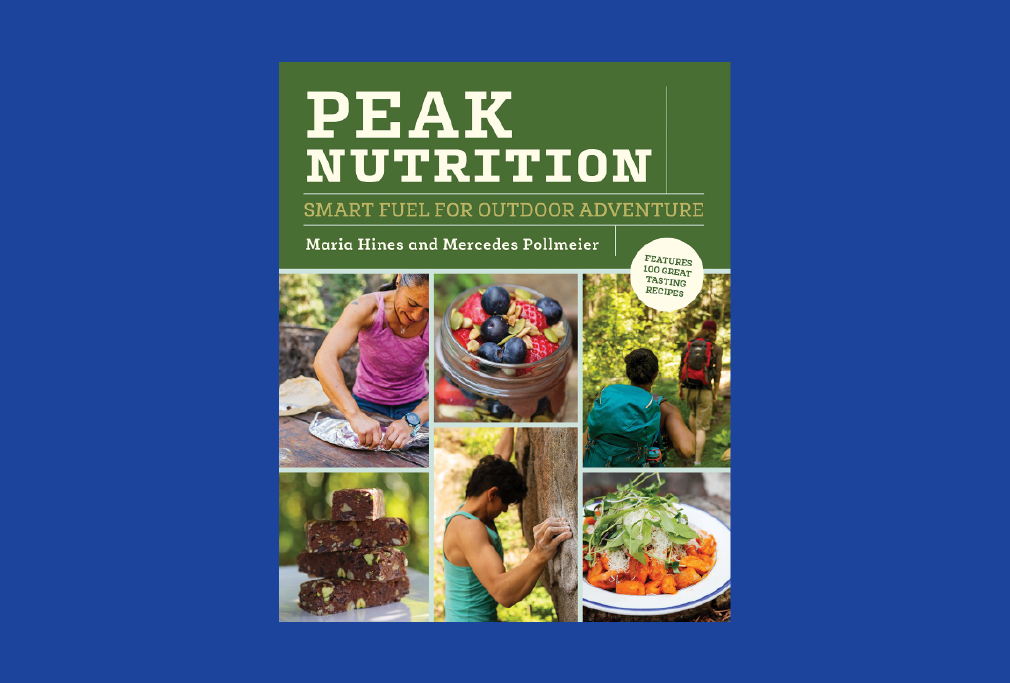 Top Adventures in 2021
As we follow our Enhanced Health and Safety Standards for Outward Bound Expeditions, you'll notice that our expeditions may look slightly different this year (visit our COVID-19 Health & Safety Practices Page for more info). What doesn't look different is our dedication to pursuing excellence in leadership.
This winter and throughout 2021, we will be running a full line-up of multiday in-person expeditions. From Classic courses for Middle School and High School to Veterans courses, we are excited to offer these expeditions for those ready to get back to the outdoors. From hiking through the Blue Ridge Mountains to navigating over frozen lakes and rivers, check out some of the many adventures we're excited for in 2021.
This 15-day expedition is the perfect course for someone interested in learning the fundamentals of winter backcountry travel and rock climbing techniques to apply in their outdoor pursuits. Traveling over a range of landscapes and climates, you will learn how to best prepare for wherever and whenever your next adventure might be.
There is something special about standing among giant granite peaks, especially for high school students. This summer expedition takes students into the heart of the Sierra Nevadas where they learn lifelong skills of teamwork and responsibility in the outdoors.
Ever dreamed of visiting Maine? This three-element, 30-day expedition immerses you into the unique rugged and coastal environment of New England. Transitioning between land, sea and waterways, you'll be exposed to several new outdoor activities and skills—experiences that may just turn into newfound loves. Check out this same expedition for adults, here.
"Through captaining a raft down Class III rapids and leading a summit of the 9,000 ft peak of Mt. Thielsen, I have grown as a rafter, backpacker, trail-advocate, nature-enthusiast, team member, leader, friend and overall human being." – Sophie. An expedition that inspires and leaves you with more.
Top Four Must-Get Gear for 2021
As you prepare for a new year of adventures, you'll need to make sure your gear is up to date and effective. You know the saying! "There is no bad weather, just bad gear." So, what are we obsessed with in 2021? Check out these fun items that can be stashed away in your backpack.
Swiftwick just released their National Parks collection to their unisex Vision sock. With enough squish on the heel, these are perfect to sport on your hikes, runs, or rides. Choose from their designs based on the Grand Canyon, Great Smoky Mountains, Yellowstone, Yosemite and Zion! 
Can it be true? Yes! Hydro Flask is releasing a campsite kitchen collection that includes a tumbler, three bowls, a plate, utensils and serving spoons. Plus, keep your leftovers chilled and ready to snack on anytime on the trail. Be on the lookout for this release. 
With three disposable mask filters, this moisture-wicking, stain and water repellent AND microbe-resistance construction mean business! Strap this on to aid in the fight against microbes and germs, specially made for high exertion activities such as hiking or rock climbing.
Don't go without these! These matches are easy to light and will stay lit for up to 15 seconds….even after being submerged in water. Making your rainy day cooking needs still happen. 
As we continue to thrive, move and grow into 2021, we know that change will continue to happen. And as many of us were excited to see the back of 2020 walk away, we can not help but be grateful for the resilience and compassion shown by those around us. So friends, what are you looking forward to in 2021?
About the Author
Hanna McCarthy is a former Outward Bound Instructor and now lives and works in Philly with her husband, Nick, and two dogs, Jelly and Waffle. She finds time each year to surf in new places and enjoys spending time with friends and family. Hanna now splits her career between a corporate job and teaching yoga, finding balance in her life.