Ready for the new year and new adventures, but not sure where to start? Perhaps you're hoping to start spending more time outdoors this year, planning an intense expedition or wondering about how you can give back more to the environment. Whatever the case, it's always smart to start with inspiration. And, there is a plethora of amazing books about the outdoors to read. Here are a few of my, and my fellow co-instructors, book suggestions for the start of the year. I hope that you can start them in a chair and finish them on the trail (in my opinion, the extra weight is always worth it).
Expeditions
What better way to get stoked about heading out on your next adventure than reading about amazing adventures?
The Adventure Gap: Changing the Face of the Outdoors by James Edward Mills
Part expedition autobiography, part social commentary, journalist James Mills records the first all African American ascent of Denali. In the book, Mills tells the story of each member of the expedition and the untold history of many African American mountaineers. As a member of the expedition, readers travel with Mills through his experience of training, packing and traveling on glaciated terrain with a crew that he must learn to trust.
The book is an ideal read for anyone planning to go on an expedition with a team or anyone in the outdoor industry who wants to learn more about African American history in the outdoors.
A Walk in the Woods by Bill Bryson
When Bryson wants to get to know the environment that he lives in better, he chooses to thru hike the Appalachian trail with a friend that he hadn't talked to in years. In the story of his expedition, readers travel with the two as they plan and begin their backpacking expedition. With Bryson's comedic and honest writing, you'll be reminded of the importance of both planning ahead and adapting for the things that you can't expect.
This book is a great read for anyone who wants to understand the reality of choosing to plan an expedition on a whim and how to keep adventuring when things get tough.
The American Alpine Journal by the American Alpine Club
With a new edition released every year, the American Alpine Club records incredible expeditions throughout the world with a variety of teams. If you're looking for inspiration, then simply flip open the pages until you find a trip you're interested in. The Journal covers expeditions on rock, ice, snow and anything in-between. Reading about others' first ascents may inspire you to find your own or get you to start planning that trip you've always wondered about.
This book is perfect for any level of adventurer who wants to learn about the adventures of others in order to inspire their own.
Personal Accounts & Autobiographies
If you're looking to live a life of adventure, then see how these folks did and get inspired.
Breaking Trail: A Climbing Life by Arlene Blum
Blum, an accomplished mountaineer and chemist, writes about her experiences as a climber and relates short childhood memories to her personal expeditions. The book follows her through her summits of Denali and Annapurna, but also her initial introductions into mountaineering and the climbing world. She speaks honestly about her experience as a woman breaking into the climbing and scientific worlds at the same time.
The book is an ideal read for anyone yearning for adventure, but wary about whether they can actually accomplish their goals. Blum's vigor and spirit will inspire you to start and see what you are truly capable of achieving.
The New American Road Trip Mixtape: Brendan Leonard
Recommended by Outward Bound Instructor, Jack Klim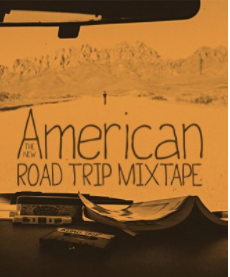 After a rough break-up, climber and writer Leonard takes some time on the road to re-evaluate his life and what he is hoping to find in community and a partner. He travels throughout the U.S. to climb, but more importantly, to be with people who remind him what is important in his life. Leonard writes about the ups and downs of living on the road and his personal realizations about what he wants in love.
An easy read, this book is ideal for anyone who is thinking about hopping in their car and living their life climbing with people who they love.
The Yosemite by John Muir
As you travel through Yosemite with Muir, you will see and feel the beauty of the National Park before you even set foot in California. With an eloquence and attention to detail, Muir notes all the beautiful plants and animals in Yosemite in a way that will allow readers to appreciate the beauty of the landscape. A true naturalist at heart, Muir inspires readers to take the time to understand the land they are choosing to travel through.
A short book, this is ideal for anyone hoping to dive into the depths of a National Park before traveling, or for anyone who already hikes or climbs in Yosemite and wants to know the land and its history even better. Don't forget to check out Outward Bound expeditions in Yosemite here.
Conservation
Learn more about how we can give back to the environment that gives so much to us.
The Great Work: Our Way into the Future by Thomas Berry
As an anthropologist, Berry compares the way that humans have lived in the past and the present with the environment. From a cultural perspective, he implores individuals to understand the significance of cultural choice and the current ability that we have to make an impact, either negatively or positively, on the environment.
This book is ideal for anyone hoping to make a change in how their community interacts with the outdoors by giving readers concrete ways to live with the environment.
Last Child in the Woods: Saving Our Children From Nature-Deficit Disorder by Richard Louv
Louv writes about the childhood experience in the outdoors and the significant risks that we are taking if we choose not to let individuals explore in the environment. With supporting research from psychologists and psychiatrists, he explains what may happen to both humans and the environment if we decide to stop adventuring outside.
This book is ideal for anyone who is curious about the effects of nature on the brain, how saving the environment can also save humans or anyone working in the outdoor education field.
A Sand County Almanac (Outdoor Essays & Reflections) by Aldo Leopold
Recommended by Outward Bound Instructor, Christina Spohn
In Leopold's classic account about his life and connection to nature, readers will have a chance to understand the history of conservation in the U.S. through the eyes of one of the first conservationists. Leopold, who was an important policy maker for the Wilderness Act, writes about his personal connection to his homestead.
Instructor Christina Spohn recommends this read for "anyone who is interested in conservation" and for those recreating or working in the outdoors who hope to gain a greater understanding of the impact that they can have on the environment.
So, get reading!
At Outward Bound, we encourage adventure and solo time. What better way to combine the two than picking up a new book and slipping into someone else's story for a bit of inspiration? Whether you're bringing a book on a climbing expedition or reading a few pages between classes, it's always a good idea to explore through pages. I hope you enjoy some of these and many others!
Do you have favorite outdoor books of your own? Be sure to leave a comment and let us know your recommendations.
About the Author
Annie is an Instructor at the Colorado Outward Bound School who enjoys eating chocolate after a long day in the backcountry, walking for extensive amounts of time carrying a heavy pack and going on adventures with dogs. She has a degree in Psychology from UNC-Chapel Hill and enjoys talking about how our brains work and why we decide to do what we do. She also likes climbing up rocks and then rappelling down them directly afterwards and confusing her family by randomly going to places without cell phone service.