In the spirit of Outward Bound, here's a list of book, podcast and movie recommendations to stoke the fire of your enterprising curiosity, fight confirmation bias and cultivate compassion for the world and each other. Some are beautifully new and burgeoning to lead us into a fresh decade. Others are drawn from the magical archives of posthumous relevance and timelessness.
Enjoy!
Books
As The Crow Flies by Melanie Gillman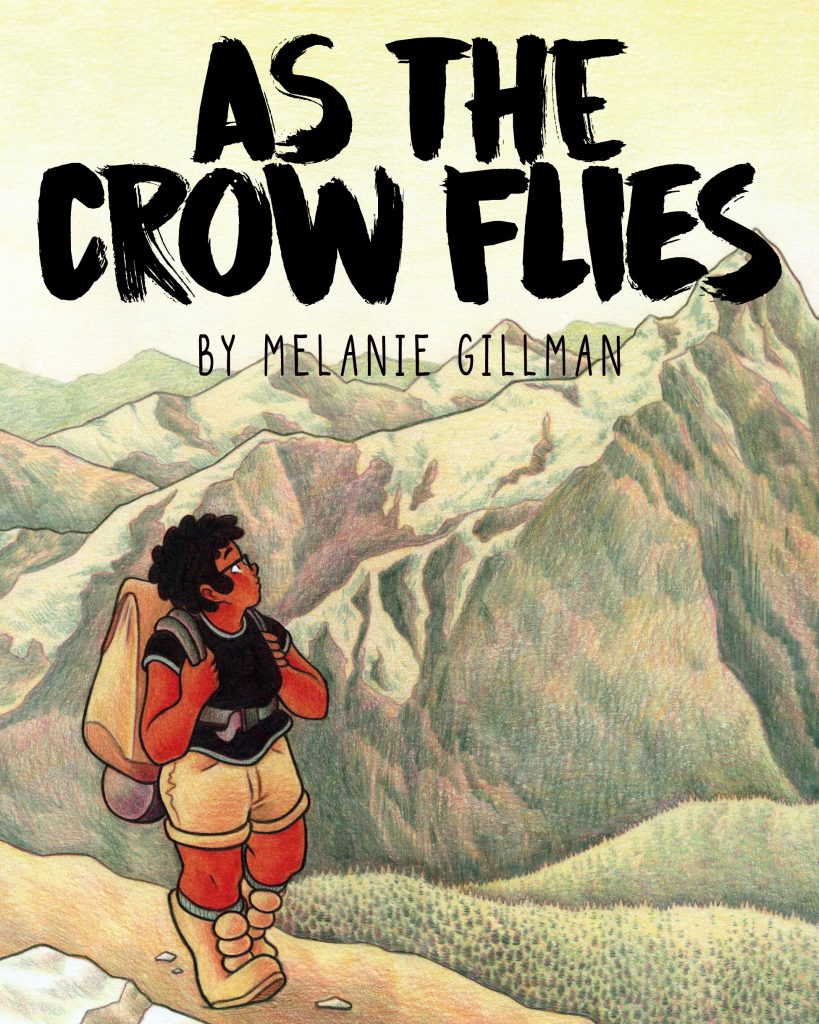 This young adult graphic novel explores the frustrations and challenges faced by a teenager, Charlie. Charlie is queer and the only black student at a summer backpacking camp that fails to make her feel welcome. Life is miserable until she befriends fellow camper, Sydney.
At Outward Bound, we aim to celebrate diversity and practice inclusion. This graphic novel delves into the horrible reality of those brought into a space where they are neither celebrated nor included, and calls on everyone in charge to expand the cultural relevance of their curriculum, acknowledge the privileges at play, and constantly evaluate the engagement, nurturing and belonging of every student.
For LGBTQ+ focused Outward Bound courses, click here.
Braiding Sweetgrass by Robin Wall Kimmerer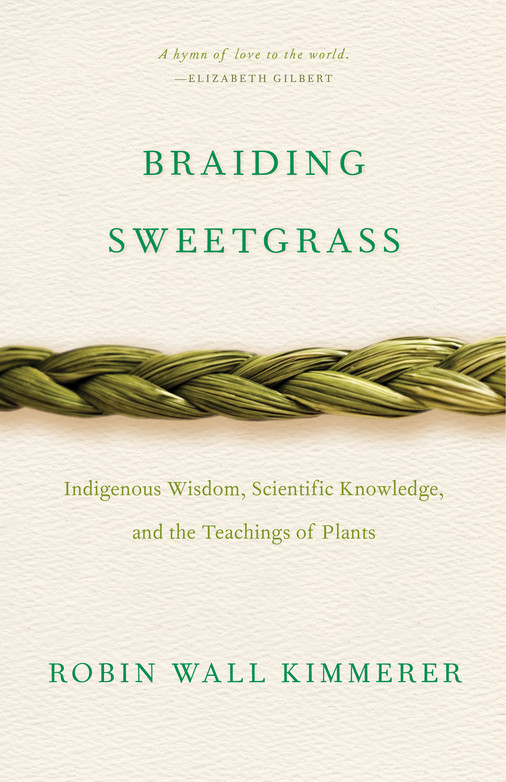 A beautiful collection of essays from scientist and member of the Citizen Potawatomi Nation, Robin Wall Kimmerer explores the intersections of botany and her cultural ecology.
During an Outward Bound course, students are often thrust into nature for the first time, and they must come to terms with the jarring differences between that and their life back in "civilization." As an Instructor facilitating sense of place lessons, or conversations around the ideas of "wilderness," this book is a great resource and elevates an indigenous voice. If you've already read this one, check out her other book Gathering Moss to learn more about this miraculous organism in multiple contexts.
Seasons by Ellen Meloy
Ellen Meloy passed away in 2004. Her canon of literature is witty and eccentrically intelligent, rooted in the Southwestern desert. This particular book is a collection of essays she wrote to read on the radio in the 1990s. If the publication of those essays over 20 years later doesn't speak to their vitality and charm, then perhaps the first essay title, "I Stapled My Hair To The Roof" does. Ellen also authored the memoir-esque Anthropology of Turquoise.
For Outward Bound courses exploring these Southwest landscapes, click here.
The Lost Art of Reading Nature's Signs by Tristan Gooley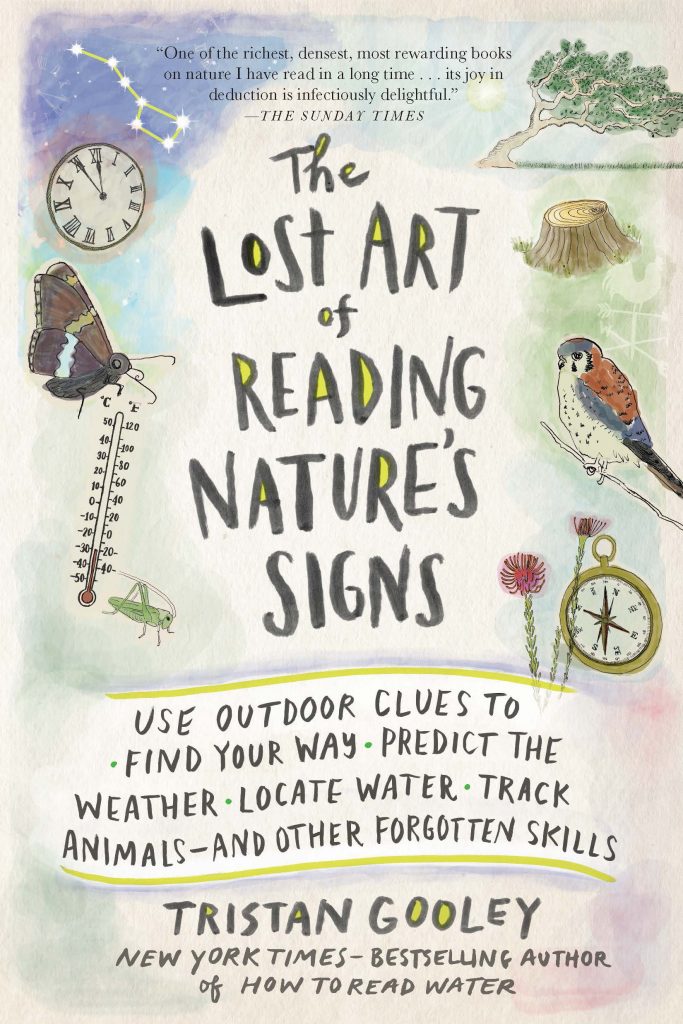 This is a guidebook of sorts, written by acclaimed and self-proclaimed natural navigator, Tristan Gooley. He encourages deep fascination and curiosity with ones' surroundings by revealing the secrets hiding right in our backyard. Time-keeping by the stars and navigation by the trees is not necessary in a technology-dependent culture, but the mere act of noticing is important.
While these skills are not necessary for an Outward Bound course, they could enrich your experience. Watch Tristan's TedX Talk for a sample of his knowledge nuggets.
Podcasts
For The Wild #101: Queer Nature on Reclaiming Wild Safe Space by Ayana Young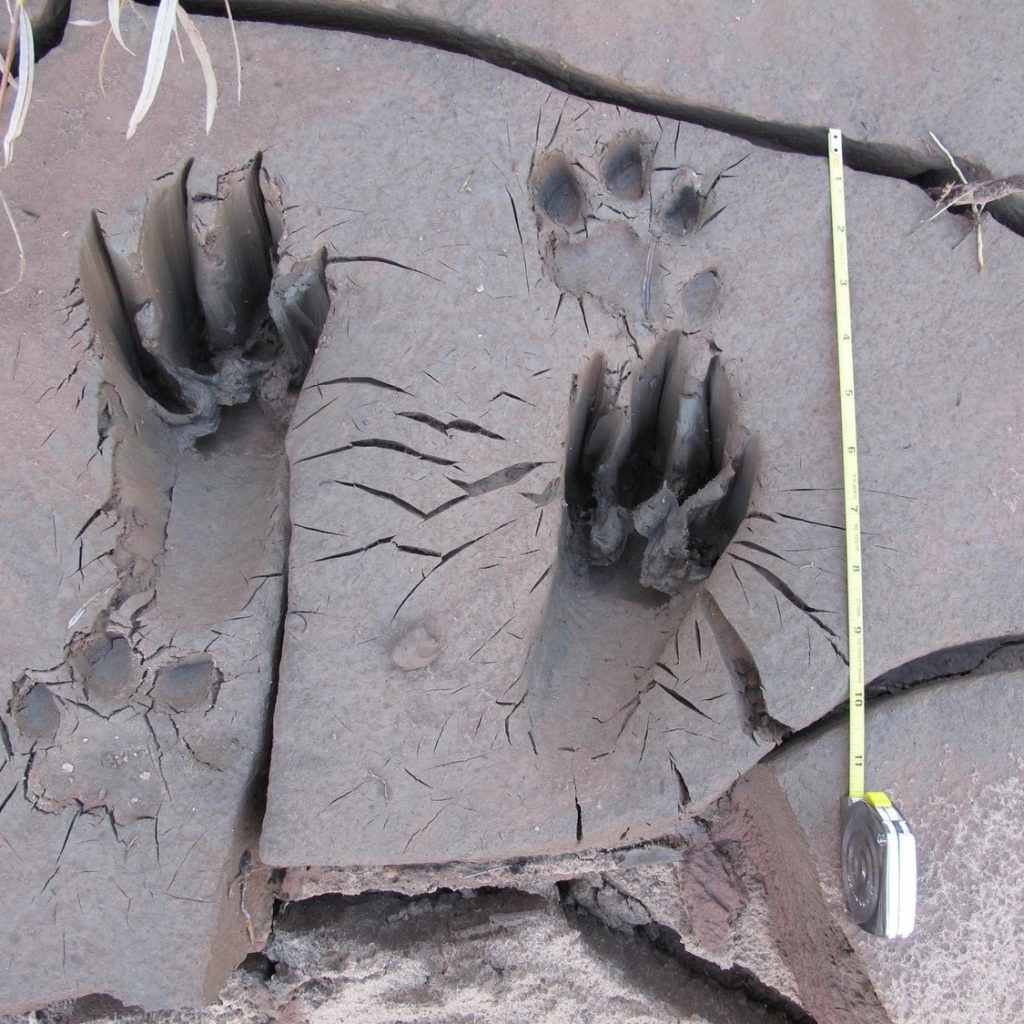 Instructors: please at least start listening to minute 00:48:43!
Ayana Young hosts For The Wild, a podcast "focused on land based protection, co-liberation and intersectional storytelling rooted in a paradigm shift from human supremacy towards deep ecology" (Young, 2020). In this particular episode, she interviews Queer Nature founders So and Pinar about queer ecology, place-based skills and more.
Also, learn what First Nation's territory your next course is located on with this website mentioned in the podcast footnotes.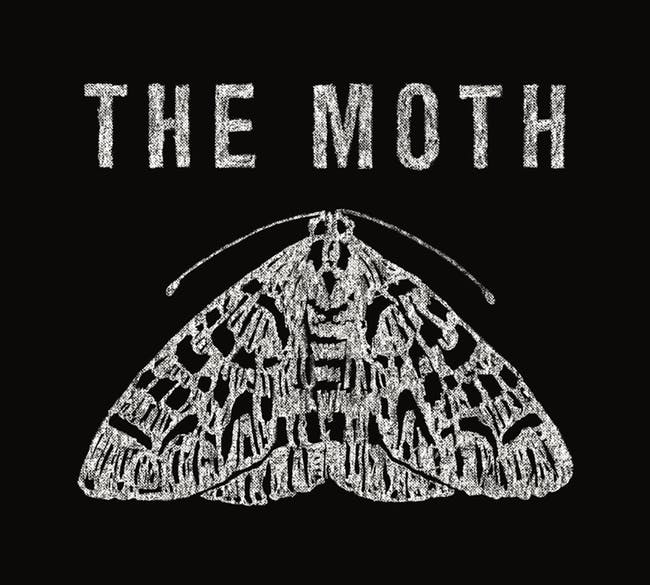 This podcast is a warm cup of tea on a cloudy day. Through the simple act of storytelling, humans learn to laugh at themselves, lift each other up and heal in a community. Raw and unscripted, these stories lend themselves to shaky voices, unpolished hiccups and the truth of what it means to be alive.
Channel this energy on your next course by hosting a storytelling circle!
Food Psych #191: Stopping a Lifetime of Dieting with Savala Trepczynski by Christy Harrison
Content warning: eating disorders, weight stigma
This episode starts off addressing a topic that's extremely important for Instructors and students to consider. The potentially restrictive and controlling aspects of expedition food planning can trigger disordered eating, bring up past trauma, and/or inhibit healing if not properly presented or planned for. Having enough food is vital to the physical and mental health of every human. Additionally, the desire to lose weight on an expedition style course sometimes becomes an underlying motivation, resulting in complex relationships with food and activity. Addressing this with students may be inappropriate and incredibly humiliating or traumatizing. If you're experiencing this underlying motivation, self-compassion is your friend!
Christy tackles this tough listener question to the best of her ability and I challenge Instructors to further develop appropriate ways to approach this issue. Listen more to learn about the anti-diet movement, thin privilege and intuitive eating.
Movies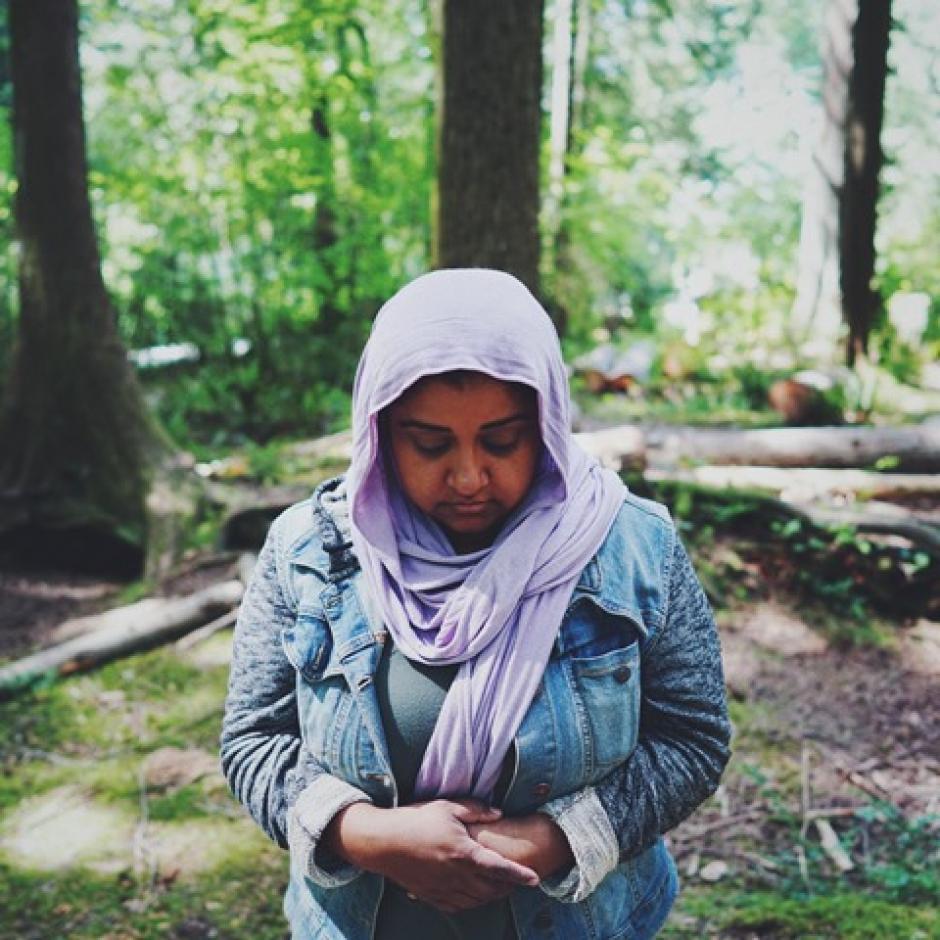 Winner of Best Short Mountain Film from the Banff Mountain Film Competition in 2018, Facing Sunrise shows one woman's discovery of herself through the forest. What starts in despair, ends with a rainbow.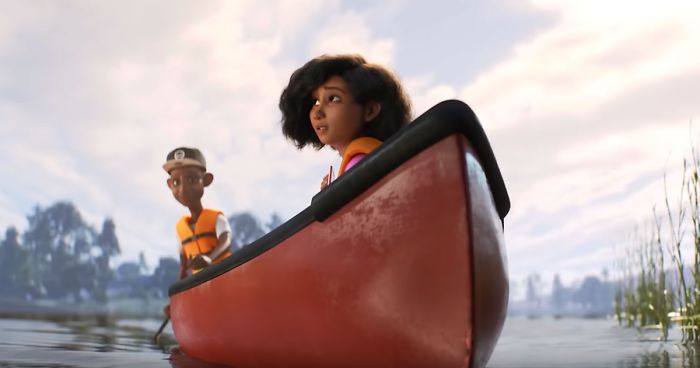 This Pixar short film takes us to canoe camp where a 13-year old girl, who is non-verbal and autistic, and a talkative teenage boy, who is not autistic, must figure out how to communicate as they canoe to their destination. This film is new in 2020, so it's hard to track down; keep your eye out for the general release!
Check out more poignant short films at this website.
Ascending Afghanistan: Women Rising
Content warning: violence
Special Jury Mention at the Banff Mountain Film Competition in 2018 and Impact Spotlight on VICE, this documentary follows 13 brave women in the summer of 2015 on their journey through a violent landscape to be the first women to summit the 17,000 ft. Afghan peak, Mir Samir. They carry the weight of not only their backpacks on this 16-day expedition, but also the desire to change a cultural narrative that doesn't want them there in the first place.
The freedom and safety to recreate and pursue dreams is a human right.
This is a darkly hilarious story of foster kid Ricky hiding from social services in the wild bush of New Zealand with his foster uncle. This movie will make you laugh, might make you cry, and will inspire you to channel the indefatigable spirit of Ricky on your next long, dirty trek through the woods.
Epilogue
There is a moment to be found in the raging maelstrom of information, technology and media; a quiet moment. You sit back and exhale slowly, staring off past the scrolling credits, the last page, the empty earbud dangling limply onto your neck. This is a moment of clarity, when the kinetic energy of shared art electrifies your skeleton and you understand something new.
Enjoy the above selections. And be sure to comment on anything you're looking forward to watching, reading or listening to in 2020!
About the Author
Sabrina Stein is an Assistant Instructor for the Northwest Outward Bound School and a Logistics Coordinator for the Colorado Outward Bound School Southwest Program. She is drawn to the tenacity of life in Southwestern deserts and the magic of rivers everywhere. Sabrina pursues rafting as a means to both, and for the added benefit of strong arms and a flexible mentality. Other hobbies include writing, reading, drinking coffee, getting haircuts, singing extremely loud in the car and source-to-sea rafting trips. She will bake you cookies if you hang out with her long enough.