Choosing excellence takes away the immediate standard of perfection and replaces it with a growth mindset and an ability to move far beyond it.
My first backpacking trip was an experience with more firsts than I could count. It was the first time I had ever hiked up a mountain, the first time I cooked mac n' cheese on a camping stove and the first time I used a map and compass. I carried a huge backpack which, at that time, was the heaviest thing I'd ever put on my back. 
I learned so much about traveling in the wilderness because I had to. If I didn't tie down the tarp well enough, we'd get rained on at night. If I didn't study the route when I was leading that day, we would walk down the wrong trail and have to backtrack for miles. If I forgot to double bag the food correctly, critters would chew their way through and eat my snacks. If I didn't care for my feet, I would get painful blisters that only got worse each day.
"To choose excellence is to choose to show up fully and to be willing to do the work."
With trial and (lots of) error, I learned that the outdoors can be a harsh teacher; and while there might be a steep, uncomfortable learning curve to become a savvy backpacker, the rewards make it all worth it. I now consider backpacking one of my favorite things. I take pride in my camp craft, my leadership style and all of the pro tips I've gathered over the years.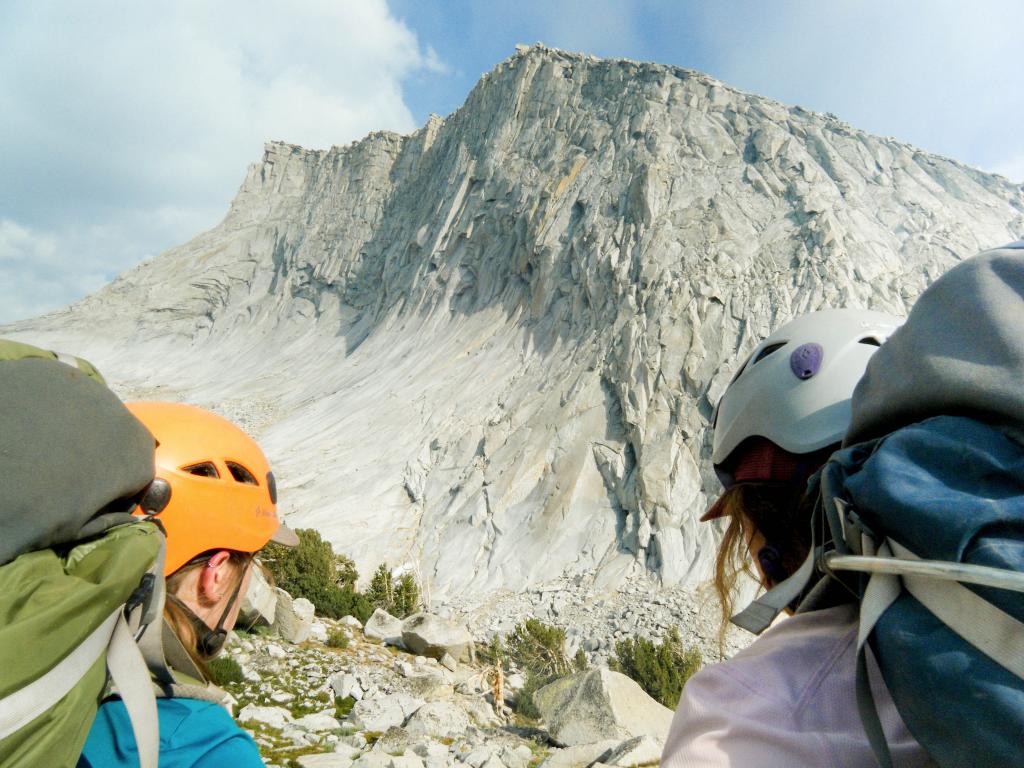 Why Be Excellent?
One of Outward Bound's core values, Excellence, has been sticking in my mind lately. Outward Bound defines excellence as being your best self, pursuing craftsmanship in your actions and living a healthy and balanced life. When I think of excellence, I think of a story. The story of growth, of the constant effort to become a better version of yourself. It is to take pride in the process and to approach every situation with humility and curiosity. To choose excellence is to choose to show up fully and to be willing to do the work.
But excellence does not equate to perfection. While it can be so satisfying to make the perfect campfire, end your hike with a perfect sunset vista, or pack up your backpack flawlessly, perfection itself can be an unrealistic goal. To me, striving for perfection every time is a lot of pressure. It doesn't take into account the wild ride and how you got there.
Excellence in the Face of Adversity
Believe it or not, excellence can look messy. As much as you can try to plan for them, outdoor trips are reliably unreliable. The rain might come faster than you expected, the trail might be blocked by a fallen tree, maybe your boots get holes in them and start letting in water… you name it. To live excellently in the face of adversity is to be present with the unpredictable, and often uncomfortable, misadventures. 
One of my favorite memories is of my group and I on the last day of a kayaking course. It was raining and cold, and we only had tuna and oatmeal left to eat. We mixed them together and, with each bite, described how delicious we thought it was. Huddling together, we exclaimed: "It's just like chocolate cake with warm raspberry sauce!"
Attitude is key. 
Excellence in Community
An Outward Bound course gets students acquainted with the practice of excellence in a way that I've never seen anywhere else. Being a member of a group that, for a short amount of time, travels and lives in the backcountry together, is a practice in both taking care of others and taking care of yourself. Students soon discover that those two are intimately linked, and that the success of the trip rests on the effort each individual is willing to put in.
"The ability to take on these leadership challenges, embrace the newness of the experience and grow from feedback is what excellence looks like in action."
The work of building community is a priority on an Outward Bound course. Everyone gets the opportunity to practice taking on leadership roles, making decisions for the group, leading get-to-know-you activities and giving and receiving constructive feedback. These are lessons that go far beyond course, and I'd go as far as saying they continue to echo throughout every aspect of life. The ability to take on these leadership challenges, embrace the newness of the experience and grow from feedback is what excellence looks like in action.
Excellence as Craftsmanship
There's nothing more satisfying than making camp after a long day of hiking, kicking off your sweaty boots and enjoying a warm dinner as the sun dips below the horizon. It takes time and practice, but after a handful of uncomfortable days, students soon realize that these satisfying moments lie in the attention to detail. Suddenly the highest priorities are to stay warm and dry, have a yummy meal and get good rest. All of these needs hinge on not just the ability to properly tie down a tarp, cook meals and waterproof your belongings, but to do it well. For instance, it might take 20 attempts to learn how to tie a trucker's hitch, but that knot will hold up a tarp that keeps you warm and dry during a blustering rainstorm. I believe that these little details, or "pro tips" as I like to call them, ultimately make or break the trip.
The lessons of an Outward Bound course go far beyond how to set up a tarp. As a core value of Outward Bound, choosing excellence is choosing to embrace the challenge and to strive to be a little bit better each time. But it's not easy. Excellence takes practice, trial and error, repetition and flexibility. It's an attitude that perseveres through the unpredictability inherent on outdoor expeditions. On your next outing, what will you strive to be?
---
About the Author
Eva (she/they) currently lives in the foggy landscape of the Bay Area. Originally from Colorado, Eva practically grew up with hiking boots on her feet and climbing chalk on her hands. After graduating with a degree in environmental studies, Eva went on to work for Outward Bound in both Colorado and California as a field intern, trip logistics coordinator and blog writer. This year she's planning to thru-hike the Pacific Crest Trail to raise scholarship money for Outward Bound California's LGBTQ+ course. Visit her fundraiser page to follow her journey and support the cause!