The list of things students learn on Outward Bound expeditions is practically endless: cutting vegetables; washing dishes; keeping track of their belongings; sewing; map-reading; fire-building; setting up a tent; conflict resolution skills; goal setting; tree identification; leadership skills; basic first aid; how to be away from home; getting up early in the morning; and how to keep moving even when they don't want to. They experience the beauty and the harshness of a new landscape and learn about their fellow students' life experiences. These things and so much more happen on all Outward Bound courses, whether it's designated as an Intercept course or not.
For instance, if your teen approaches a rocky trail by cursing and kicking the rocks, the trail does not change. It remains just as hazardous and difficult, but they lose energy spent in anger that could have been used to navigate the terrain. If your teen approaches the same trail distracted by a conversation with friends, the trail's hardships pass by, barely noticed. The lessons learned from the outdoors are endless. Some people use the metaphor of the wilderness as a mirror—it can reflect your worst and best self.
So when contemplating whether an Intercept course is the best fit for your teen and family, consider your goals for your teen, your family and your teen's response to a wilderness expedition. A classic course and an Intercept course will both offer opportunities for leadership, self-discovery and reflection. A classic course can be a solid building block for a teen to rise to new heights, and an Intercept course can offer re-direction for a family who wants to lead the way to positive change for their teen.  
Intercept Expeditions for Teens
First, what does Intercept really mean? Outward Bound Intercept is a highly structured and facilitated program that replaces negative challenges with positive experiences. Expeditions focus on developing positive decision-making skills, strengthening interpersonal relationships and cultivating a positive self-image. At the end of the course, students and their families are reunited for a family conference where they have an opportunity to reconnect, share in lessons learned and make a plan for moving forward once everyone is back home.
Intercept students may arrive less open to the experience, though all have agreed to participate. Some teens choose Intercept from a group of options as traditional academic settings or home life reached a breaking point. Some experimented with risky choices, while others struggled to find motivation. And some understand that Intercept is an amazing opportunity for themselves and their family, while others may be confused or nervous about what to expect. While on the course, Instructors work to build trust and rapport among the group and unite them around the common purpose of traveling through the wilderness, a task often made easier with the help of those around you.
Intercept courses are often slightly longer than a classic course, offering extra time to transition out of the experience. The culminating family conference allows everyone a seat at the table to help your teen transfer their successes from the wilderness setting to home. If your goals for your teen focus on increasing self-confidence, practicing decision-making skills and having support to hold them accountable for following through on their plans, an Intercept course might be a good fit. 
Intercept courses also include a curriculum for parents and guardians, to transfer lessons from the wilderness to home and school environments. Instructors work with families to craft plans to make sure that the insights and achievements of Intercept become part of your family's daily routine and conversations.
Classic Expeditions for Teens
If your goals for your teen focus around experiencing adventure, taking healthy risks and savoring independence, a classic course might be the right fit.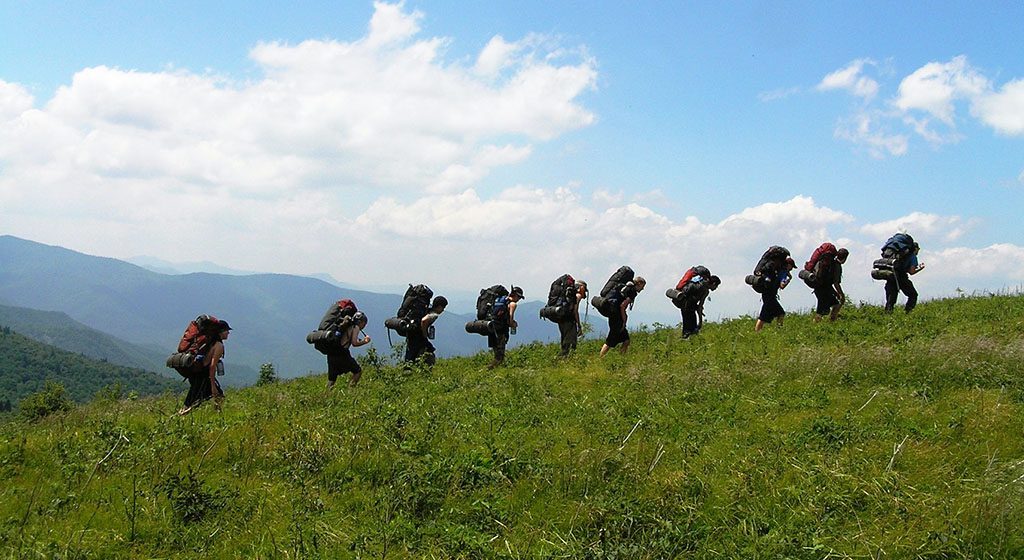 Teens on classic expeditions choose their trip for a variety of reasons—some are 'outdoorsy' kids looking to kick the adventure up another notch, some are students experiencing the outdoors for the first time as part of a larger journey toward college, some have family members who are Outward Bound alumni and some aren't quite sure why they're there. These teens come from both academic success and academic challenge, athletes to video-gamers, and from a variety of racial and socio-economic backgrounds. In every group, some teens will begin to thrive in the woods while others struggle, and it is the job of the Instructors to connect these teammates to each other, to build a cohesive unit where no one is left out.
Classic courses present students with a variety of metaphors to understand how their successes and struggles in the wilderness connect to their counterpart successes and struggles at home, and it is up to each student to choose what's most meaningful for them to take home. Classic students are the leader in their own lives after their course, teaching those around them about their Outward Bound course and how it affected them.
Reflect On Your Goals
Take some time to reflect on your goals for your teen and your family, and then take some time to listen to your teen describe their goals and what's important to them. We will work with you to choose the right expedition for your family. Call us at 866-467-7651.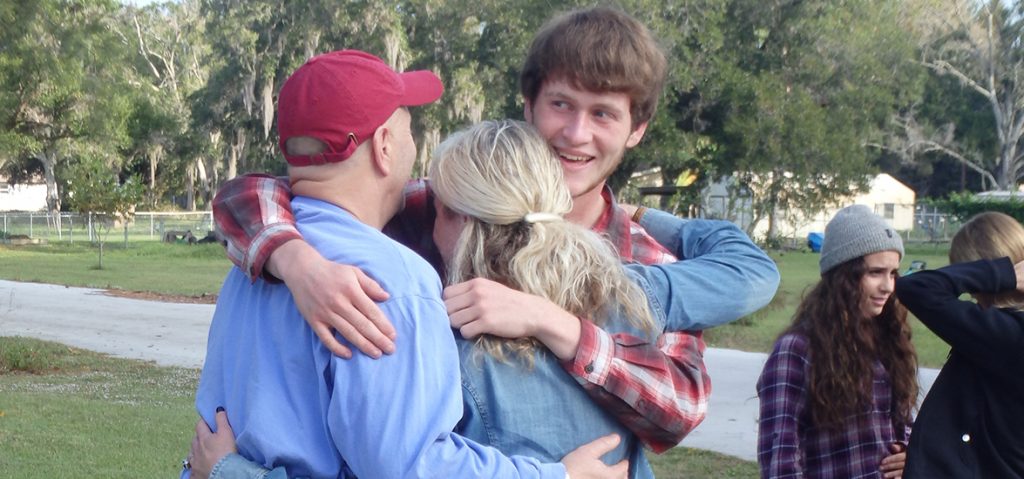 About the Author
Renee Igo was an Outward Bound student at age 15, and has been instructing wilderness expeditions for the Voyageur Outward Bound School for the past eight years. When not instructing, she holds a variety of other teaching positions and raises sheep in Maine.