It was around mile 60 when I started to really question if I was going to be able to complete the somewhat absurd challenge I'd set out for myself: running alone on a 100-mile course I plotted in the unrelenting Santa Ynez Mountains in my backyard outside Santa Barbara, California. After more than 12,000' of elevation gain, my knees ached with each additional step, I was too nauseous to eat and I still had almost half the "race" to go. In the back caverns of my mind, the words of Kurt Hahn, founder of Outward Bound, echoed again and again: "there is more in you than you know." I could take at least one more step.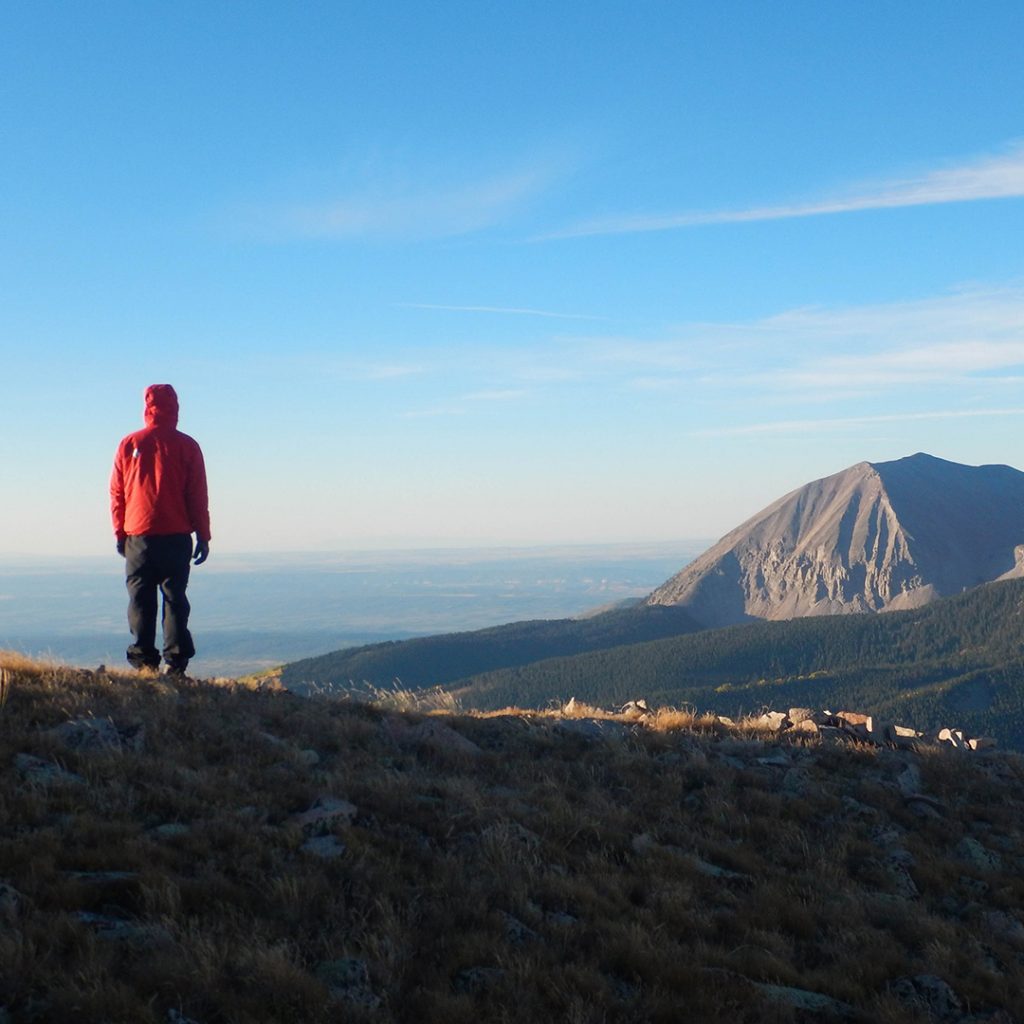 Success and Failure 
We design our courses with authentic opportunities for students to have both success and failure. In the mountains of Colorado, where I do most of my teaching, success might be as grandiose as summiting a towering 14,000' peak at sunrise, or as small as getting out of camp on-time. I can say from experience that students have often surprised me by celebrating the latter with more gusto than the former. And I think there is a reason for why this is true. In the first week or so of a course, students are learning a bunch of new skills—like rolling up their sleeping pads, packing their packs and working together to figure out mind-bending problems such as, who, exactly, was carrying the pot still sitting in the kitchen area left behind miles ago. 
Because of this, students fail a lot in leaving camp "on-time." As an Instructor, I don't particularly care if we leave at 7:00 or 7:05 am, but what's important is that students meet these small failures, learn from their mistakes, and do better next time. It's because they have so much experience with failure that they experience such joy when they make it out of camp on-time for the first time on a course. And this, of course, is true not just at Outward Bound but for any task we set our minds to.
Though I can easily convince myself of the importance of failure for my students, it isn't so easy to convince myself that I should also fail sometimes. And yet, here I am. The first half of my planned 100-mile run took me around 12 hours. The next 23 miles (less than a marathon) took almost seven. At around midnight, I quit at mile 73, about 27 miles short of my goal. Despite six months of intense training, running five or six times a week at every hour of day and night, I wasn't able to find success in completing my challenge. I failed.
Above All, Compassion
It's no mistake that when Kurt Hahn wrote that it's "the foremost task of education to ensure the survival of these qualities" he stressed, "and above all, compassion." One of the most consistent results of our courses is that students come away with more gratitude, love and compassion for themselves and one another. Though I also feel the effects of a course, I rarely experience the level of discomfort that engenders the fullest expression of these feelings. Over the last 15 years I've learned so many little tricks that keep me pretty happy outside: an umbrella for the sun and rain, pop-tarts to keep my spirits up, and a ridiculously comfortable sleeping pad. 
Meanwhile, every single thing I ask my students to do out there, whether it's walking with a heavy pack or going to the bathroom in the woods, is likely something new and liable to make them uncomfortable. Yet, it's this very combination of high levels of discomfort and persevering through challenges that are the secret sauce that leaves our students more compassionate and resilient human beings for whatever they may face long after they leave mountains, ocean, canyons or rivers.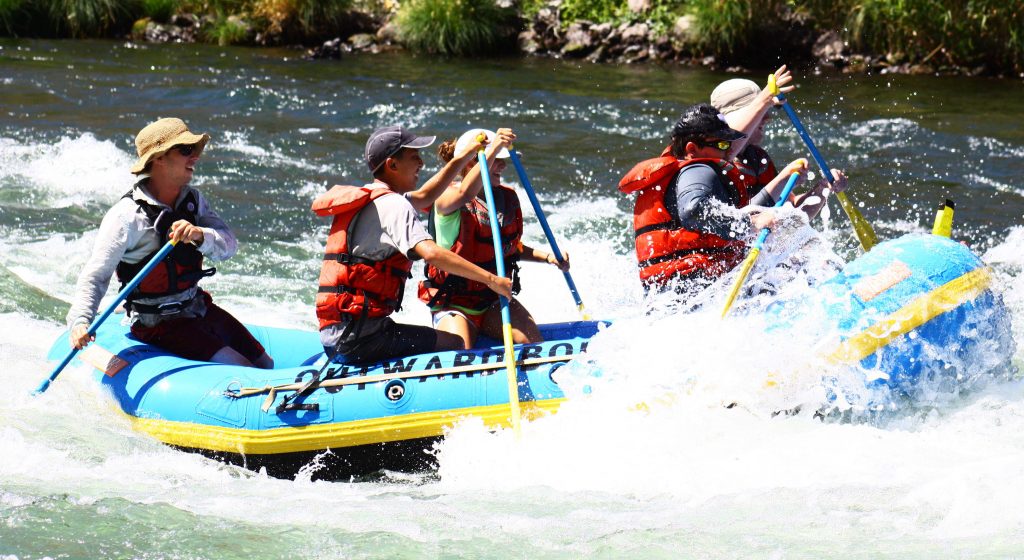 Resilient Together
In 1904, at the age of 18, Kurt Hahn lay in darkness, battling a bout of sunstroke that left him impaired for the rest of his life. Confined between those walls, his mind traveled far, coming upon a mantra that would define the rest of his life and become a core tenet of his educational philosophy: "your disability is your opportunity."
Amidst all of our failures and mislaid plans, we have a tremendous opportunity. Opportunities to connect with one another more deeply, to push the boundaries of our own discomfort and to serve those around us in need.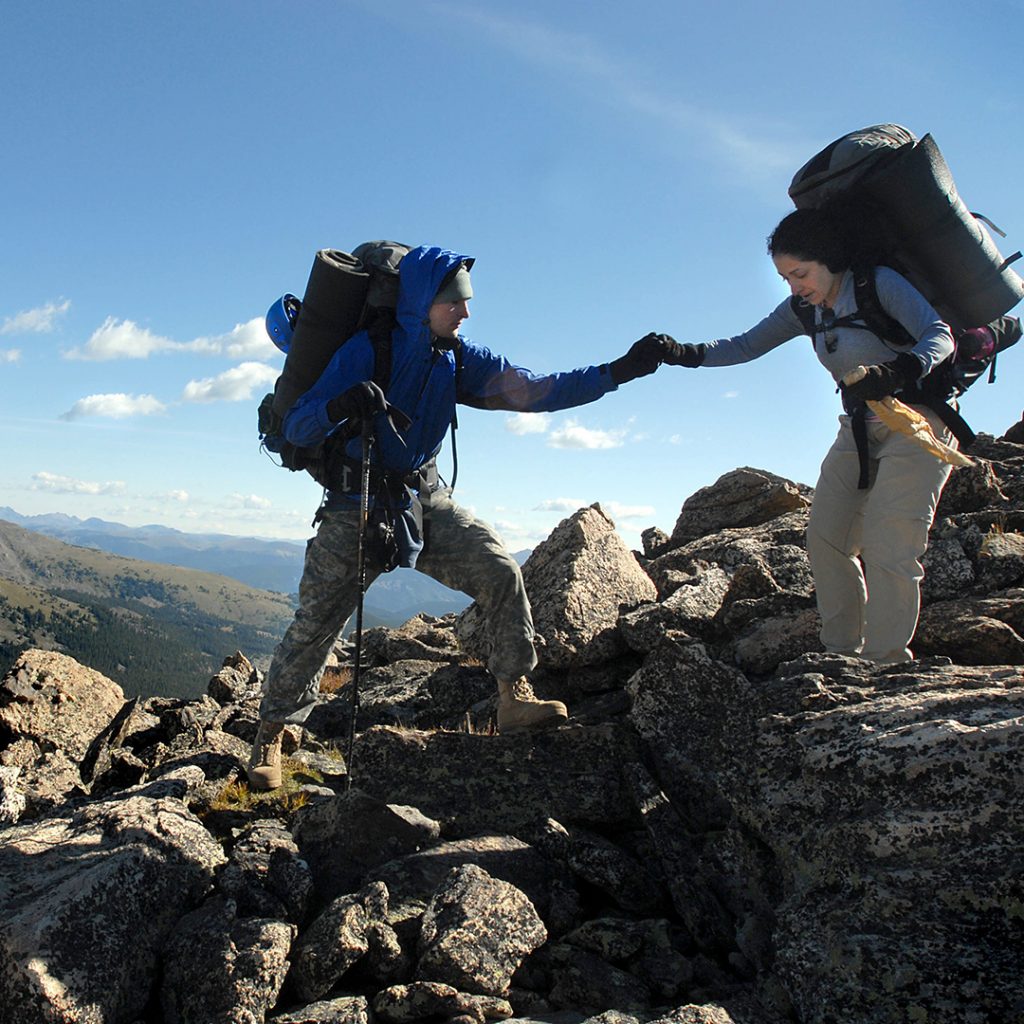 In the days and weeks following my run, I came to think of it as my own little Outward Bound course. It was just 19 hours, but it was the culmination of so many weeks and months of preparation. And it wasn't just the failure I experienced or the tremendous glow of compassion I felt afterward that made me feel this way—it was also the tremendous support I felt from my community, a key ingredient to every course. Though I ran mostly alone, friends and family from around the world sent me notes of encouragement, made me grilled cheese at aid stations, dug me catholes in the mist, and cajoled me to keep running even when I said I couldn't. 
Most importantly, when it was finally time to go home, they helped me find success by picking up my broken pieces, made sure I knew they were proud, and assured me there was still "more in me than I knew."
About the Author
Dan Susman is an Instructor at the Colorado Outward Bound School who loves running long distances, climbing rocks and playing with other people's dogs. While not instructing, Dan teaches science and runs the outdoor program at the Midland School outside of Santa Barbara, CA. His favorite thing to eat on an Outward Bound course is homemade pizza with wild foraged mushrooms. Dan received his bachelor's degree from Dartmouth College and has a Master of Education from Harvard University.