National Parks Week is April 21st-29th! At Outward Bound, we're celebrating the places that have gifted us adventure.
Our national parks are an important part of the Outward Bound experience. You might even say that we couldn't run our courses without them. Without our national parks, our students would miss out on the opportunity to explore some of the world's most inspiring wilderness.
Each of these amazing places are worthy of our protection. And guess what? They belong to all of us. They're managed by the Department of the Interior on our behalf to protect the resources within them, from algae to giant sequoias, bears, bison and bighorn sheep, delicate archeological ruins and stunning geologic formations.
The National Park Service preserves unimpaired the natural and cultural resources of our national parks, for the enjoyment, education and inspiration of this and future generations. —U.S. National Park Service Mission
A significant challenge of the National Park Service is that in order to provide opportunities for enjoyment, some level of disruption is required, affecting the "protection" aspect of the mission. Roads, trails and lodging in parks are provided for humans to enjoy, but they clearly disrupt the lives of wild creatures and their homes. Park service management is constantly balancing these two parts of its mission. That's why Outward Bound students practice Leave No Trace principles like how to set up minimum-impact campsites and how to properly dispose of waste.
America's Best Idea
National parks are the best idea we ever had. Absolutely American, absolutely democratic, they reflect us at our best rather than our worst. —Wallace Stegner, 1983, U.S. writer and environmentalist
A few years ago producer Bill Moyers created a series of programs documenting the history of the National Park system. It tells the stories of many parks, the humans who cared greatly about the unique places they had come to love, and their efforts to ensure their protection. Moyers' series is called America's Best Idea, and if you've ever spent time in a national park, you likely agree. You can find this series through PBS, Netflix and other film outlets.
How did this idea get started? Yosemite was protected by the State of California in 1864, right around the time of the Civil War. Thanks to famous painters like Thomas Moran, and writers like John Muir, the public became familiar with the nation's landscapes, even from far away, and many citizens worked to have them protected. It became a national park in 1890.
Before that, Yellowstone National Park was the first national park in the world, protected by Congress in 1872. Native tribes and trappers had explored this wild region, but from 1860 on, expeditions documented the geysers, waterfalls, mountains, wildlife, fumaroles, mud-pots and other thermal features of Yellowstone. As the public saw early photographs and paintings of these features, they lobbied Congress to protect the area from development, so that future generations would know it in its natural state.
In 2016, the National Park Service celebrated its Centennial. Millions of Americans, as well as visitors from around the world, visit our national parks each year.
Most national park visitors stay in the "front country," where they visit the accessible landmarks like waterfalls, vistas and drives.
If you take an Outward Bound course, you'll enjoy an intimate experience of park backcountry, where few people travel. It's a privilege to backpack or paddle in a national park, and an unforgettable experience.
Big Bend National Park
Suppose you sign up for a course in Big Bend. You could find yourself camping, backpacking and canoeing far from modern-day development, camping beneath  immense night skies with infinite stars. You'll explore the Chihuahuan Desert with its water-polished canyons, and hike through the Chisos mountain range. This is an exquisite place to visit in winter or early spring when temperatures are moderate and the desert begins to blossom.
The High Sierra, California
There are two wilderness parks in the Sierra range of California. One is little-known: Sequoia/Kings Canyon. The other is famous: Yosemite. They share geologic features, such as towering peaks, powerful rivers and granite domes sculpted by glaciers over millennia. On a course in one of these parks, you have the unique opportunity to backpack in remote mountain wilderness and climb some of the highest peaks in the Lower 48. You'll likely see a furry marmot or hear the high-pitched whistle of the pica—local high-mountain residents—and admire the scenery they inhabit.
Sequoia/Kings lies just 200 miles south of Yosemite, and both of these vast wild places inspired the writing of naturalist John Muir. In the late 1800s, Muir wrote about the interconnectedness and beauty of life in the Sierra. Back then, few citizens could travel in person to national parks. Muir's writings inspired many Americans who didn't have the chance to visit, but understood the importance of protecting them.
"Everybody needs beauty as well as bread, places to play in and pray in, where nature may heal and give strength to body and soul." -John Muir
Everglades National Park, Florida
Everglades National Park is like nowhere else in the continental U.S. Paddling here, you'll navigate the edge of earth where water meets land. As you explore islands, rivers and mangroves, you'll stop to admire the spectacular sunrises and sunsets. You'll learn how the Everglades serve as an important line of defense against tropical storms and help to recharge water systems of the region.
Nine different habitats exist in this park. They serve as homes for protected and endangered species such as manatees and Florida panthers, a plethora of tropical wading birds and other wildlife.
Marjory Stoneman Douglas, Florida writer and environmentalist, wrote  Everglades: River of Grass in 1947, the year Everglades became a park. Her writing helped the public see the park as an amazing ecosystem, far from a "worthless swamp."
"There are no other Everglades in the world. They are, they have always been, one of the unique regions of the earth, remote, never wholly known. Nothing anywhere else is like them; their vast glittering openness, wider than the enormous visible round of the horizon, the racing free saltiness and sweetness of the their massive winds, under the dazzling blue heights of space. They are unique also in the simplicity, the diversity, the related harmony of the forms of life they enclose. The miracle of the light pours over the green and brown expanse of saw grass and of water, shining and slow-moving below, the grass and water that is the meaning and the central fact of the Everglades of Florida. It is a river of grass." —Marjory Stoneman Douglas, The Everglades: River of Grass, 1947
Canyonlands National Park
Canyoneering in Canyonlands National Park requires detailed navigation skills. You'll explore a desert landscape with rich geologic layers and wild rivers winding that cut deep through steep canyons. The canyons are composed of a spell-binding labyrinth of alcoves, fins, pinnacles, buttes, towering walls, ledges and arches. Canyoneering courses also venture into narrower, deeper chasms two feet wide with walls several hundred feet on each side. These sandstone slot canyons are a geological playground for scrambling, teamwork and rappelling.
Outward Bound Instructors teach you the skills you need to enjoy canyon country, including navigation, rock climbing and rappelling and desert conservation.
Joshua Tree National Park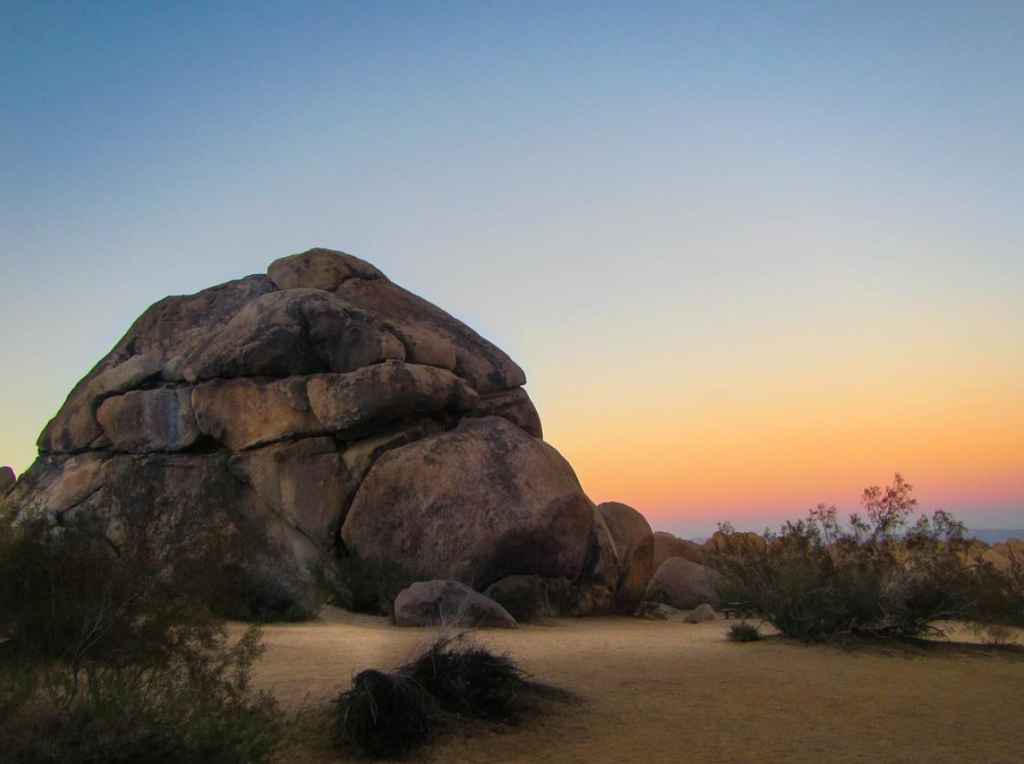 In this high desert park, just a few hours from Los Angeles, the Mojave Desert offers perfect sunny weather in spring and fall for backpacking and rock climbing. You'll delight in dark night skies, granite rock slabs and narrow canyons. And the unusual shape of the park's namesake, the Joshua Tree, will stick with you forever.
Whether you sign up for a course in Yosemite or the Everglades, or go on an adventure of your own, you're guaranteed to have an unforgettable experience in a very special place, one of our national parks. So get exploring! 
About the Author
CJ Wilson's career in outdoor education has taken her from Maine to Minnesota, and from the Sierra Nevada to Patagonia. A former Outward Bound Instructor, she now works as a seasonal park ranger, and writes from her base camp in Asheville NC.