I can't believe it. I've seen Jaden more focused and engaged in the last few days out here than I've seen him all year long in the classroom. It's like he's a different kid.
Reflections like this one from accompanying adults on group education courses are common and not surprising. Adults who are used to seeing their students in a classroom setting are often taken aback by the transformation of their students in an outdoor environment. Jaden didn't magically transform into a different kid when he arrived on their course—his regular learning environment did, though. Outdoor spaces have the power to engage students in unique ways that are entirely different to a traditional classroom setting.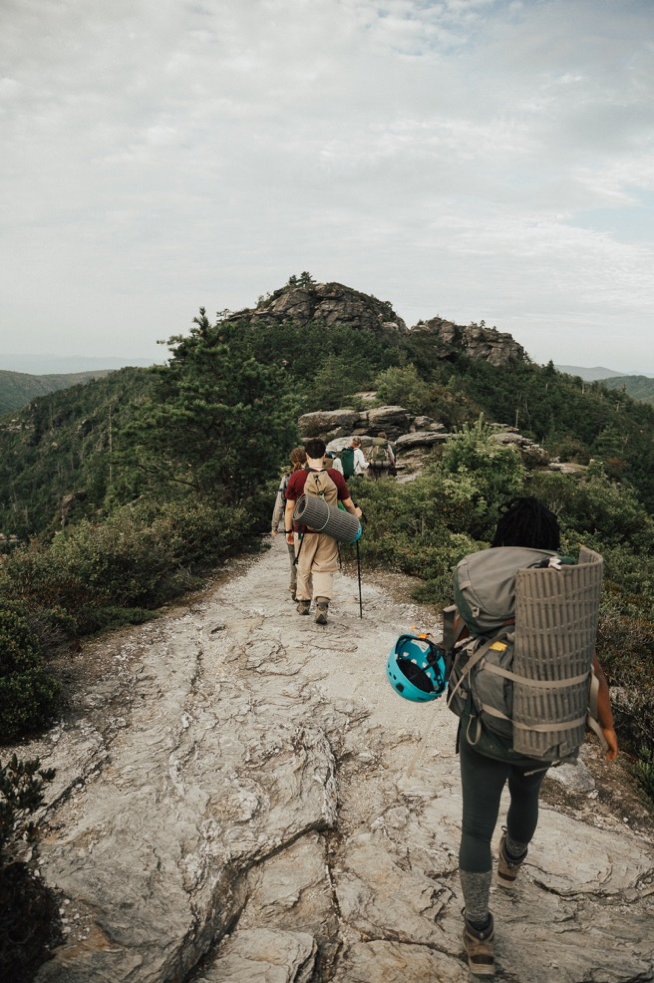 The Outdoors Engages Both the Body and Mind
Jaden's teacher served as a behavioral specialist at a high school. As we continued to talk, he shared the challenges he watched students face every day. Students like Jaden, who struggle to pay attention and are restless, don't always perform well in a classroom.
The outdoors serves as a holistic learning setting, pulling the student into a state of learning by engaging both the body and the mind. As soon as you step into the natural world, you feel it in every sense; you hear the wind whistling through the white pines, you feel the warmth of the sun on your skin, you smell the salt on the sea. When outside, students are encouraged to lean into these observances and it allows them to inform their present.
Natural outdoor spaces encourage students to tap into their natural curiosity—something that can be squashed for some students in a classroom setting. On our courses, we use this natural engagement with the body to help guide internal reflection, too. One way we do this is through Solo, a time of intentional reflection. By taking time alone in a remote outdoor space, away from the distractions of the modern world, a student can be brought to a level of self-awareness and reflection that's difficult to achieve elsewhere.
The Outdoors Nurtures "the Grand Passion of the Young"
Kurt Hahn, teacher and founder of Outward Bound, was extremely aware of the power dynamic that existed between adults and youth. Hahn saw a "Grand Passion" in the hearts and minds of students, and he firmly believed in the responsibility that fell on adults to nurture this passion rather than quell it with their own structures and expectations.
The outdoors provides a space where students' grand passions can be nurtured, and this is achieved through a transfer of responsibility from the adult—on a course, an Instructor—to the student. At the start of a course, the Instructors spend intentional time teaching and modeling successful wilderness practices to their students. Their voices take up significant space for a small amount of time. After providing students with all the information they need to survive in an outdoor setting, Instructors gradually back off until their voices are no longer heard, giving students the space to step in and take ownership of their course.
In this progression, Instructors enable students to facilitate their own experiences. I witnessed one of the most rewarding displays of student success when my co-Instructor and I decided to switch up the first couple of days of teaching. We intentionally provided a lack of structure for our students. Rather than teach all of the backcountry skills to the entire group on day one, we taught specific skills to one or two students with the sole rule that everyone needed to try every skill at least once by the end of our course. What resulted was every student finding their niche and thriving in it. Billy loved creating delicious meals for the crew after a hard day of activity, so he was continually a cook. Sofia enjoyed finding the best spot in the creek to fill up the water filtration bags, and she was happy to teach others students how to filter water correctly.
Our students thrived in the freedom they were given to seek what they enjoyed naturally. When provided the space to follow their grand passion in the natural outdoor setting they were in, they bloomed in confidence and thrived in the responsibilities they played a direct part in choosing.
The Best Experiential Educator
When it comes to pushing students out of their comfort zones and into their learning zones, the natural world takes the cake. Mother Nature has zero bias and zero mercy, and this makes for a potentially steep learning curve. Outside, students are immersed in an environment where there are immediate consequences for not paying attention. Case in point: Joe leaves his boots out from under his tarp and an unexpected storm rolls in at 2am. It pours, Joe's boots are soaked, and he spends the next two days hiking in wet boots. He ensures all of his belongings are safely tucked under the tarp every single night of the course thereafter. When students realize that there are direct results to their decisions, this feeds into increased ownership and self-awareness. In outdoor spaces, students more readily connect their choices with consequences.
By encouraging students' curiosities and empowering them to pay attention and take ownership of their decisions, outdoor spaces have the potential to powerfully shift the way our youth approaches the present and how they see themselves.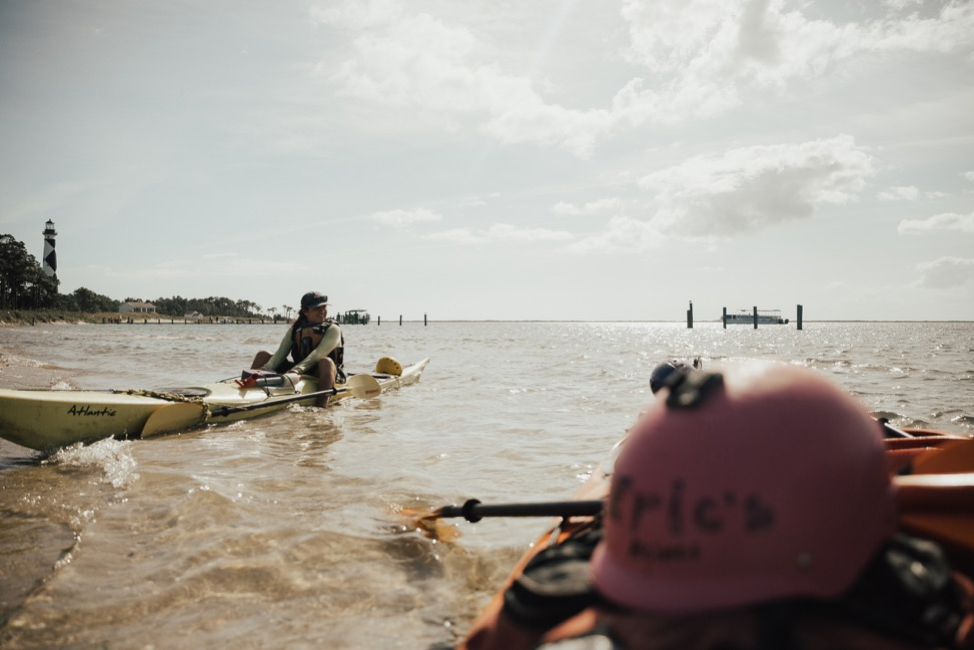 About the Author
Rachel Veale is an Instructor for the North Carolina Outward Bound School. With a degree in Electronic Media and Communication from Texas Tech University, Rachel thrives at the intersection of content creation and outdoor spaces. Her go-to road trip snack is black coffee and donut holes. When she isn't on course, you can find her running down a trail in western NC or chasing golden hour with a camera in hand.