Establishing expectations are important for creating a safe, collaborative and unified environment among teens. Whether it's at school or home, expectations are the glue that can keep a family or a classroom of students together. They hold us accountable for our actions, strengthen life-skills related to communication and leadership, involve the efforts of everyone and help to create healthy, supportive relationships. 
The Ground Rules
We learn of expectations at a young age: to share, be kind, be respectful, follow directions, be a good listener. Based on where we live, who raises us or what school we go to, they may change from here to there, but we're all familiar with them as the ground rules. As we age and experience new things, we start to test boundaries. We start to take shortcuts to get the reward we want before earning it and redefine definitions in order to fit in our wants and needs. It's natural to push such buttons, test boundaries and ask questions when things don't make sense to us—and teens are good at this.
They find inconsistencies in what we say and what we do and when they find them, they won't let it go ignored. Fairness, understanding and compromise are important factors with teenagers when talking about expectations. When those are out of balance, they will be too.
Establishing Reasonable Expectations for Teens
So how do we reach common ground when establishing ground rules? It takes time, effort and investment from all parties involved in order to come to a realistic, compromising and mutually beneficial list of expectations. I promise you the effort is worth it. The more time you take to establish a set of ground rules that you and your students and/or children are on board with, then the more cohesive you and your party will be in functioning together. 
It's important to create reasonable expectations for teens-but how do you do so? Here are four ways to get you started.
Creating involvement

Being specific

Setting goals

Adapting and following through
1. Involve Them in the Process
It's crucial that your child, or a student if you're in the education sector, is involved in the initial process of defining expectations. Their investment in the process is the foundation for their success. Rather than students being told what they need to do, it's important that they self-identify what they need to do. Ensuring that sitting down with your child is not a lecture, but a conversation, not something daunting, but something to look forward to, will promote positivity that leads to investment.
Their investment in the process is the foundation for their success.
Ask Questions
Ask questions before giving answers: What do you think your expectations are? Why? How do you think you can accomplish them? Why are meeting those expectations important? If they feel like their thoughts are being heard and valued within establishing expectations, then they will feel understood and respected.
Consequence vs. Punishment
It's important to distinguish between consequences and punishments, especially during the initial set-up of expectations. Both parties will need to be on board with consequences that are established for each expectation. Children shouldn't be blindsided. If they don't meet an expectation, grounding them for a month, is a punishment. But, if they know exactly what happens and choose to do, or not to do, a certain task or expectation- then that is a consequence. Knowing ahead of time what the consequence will be for each action or inaction will help them make smart, independent decisions that earn them the freedom they want.
Eliminate the Blame Game
Involving your teen in the process eliminates the blame game and the potential of a power struggle between yourself and your teen. Get them on board by asking them what they believe is fair, what they want to accomplish and to define why expectations/consequences are important. This sets you up for a scenario that end up with a, "I told you so" followed by comments out of left-field. But instead, one that starts with, "We talked about this…" followed by a conversation regarding the expectation you both agreed upon and the implementation of the consequence from not meeting that certain expectation.
However, consequences are not always negative. Setting up natural or positive consequences can help incentivize students to perform well, work towards their goals and helps them see that their actions can have positive outcomes.
2. Pinpoint Specific Areas 
It's not enough to list expectations, they need to be clear! As mentioned earlier, loopholes come naturally to kids and while it's impressive and sometimes humorous, it can be dealt with before they even have the opportunity to find them.
For example, if an expectation you have set with your child involves keeping their room clean, just that sentiment alone is not enough. Their definition of clean will be different than yours, so it's important that you both come together and be specific with what a clean room looks like. Do their clothes need to be folded and put away? The bed made? Toys put away? It's ok if it's not "perfect"- it's up to you both to decide what a clean room looks like.
Being specific removes the opportunity for an argument to arise or excuses to surface. Your child could have picked up everything off the floor, but it's just scattered about the bed. Is that clean by the standards you defined? Being specific with expectations also supports the removal of emotion from implementing consequences or rewards. This is so important, and very challenging as a parent, or educator, because their attitudes and actions affect us and it takes a lot of practice to cover up our emotional response.
Building Blocks for Independence
The most important thing to remember when establishing expectations is that they are the building blocks for kids to learn how to gain independence- balancing freedom with responsibility. If we are too emotionally involved then it can deter their growth and throw off the positive potential of the system. We should try to separate the child from the behavior. If they do not clean the room to the standard that you both talked about and agreed upon, instead of emotionally reacting, you can follow with the consequence that was previously determined. You can both move forward and acknowledge the consequence without arguing back and forth. This will promote a healthy relationship between yourself and your child because there will be no room for the blame game. You can implement the consequence and move forward in a positive manner.
The most important thing to remember when establishing expectations is that they are the building blocks for kids to learn how to gain independence- balancing freedom with responsibility.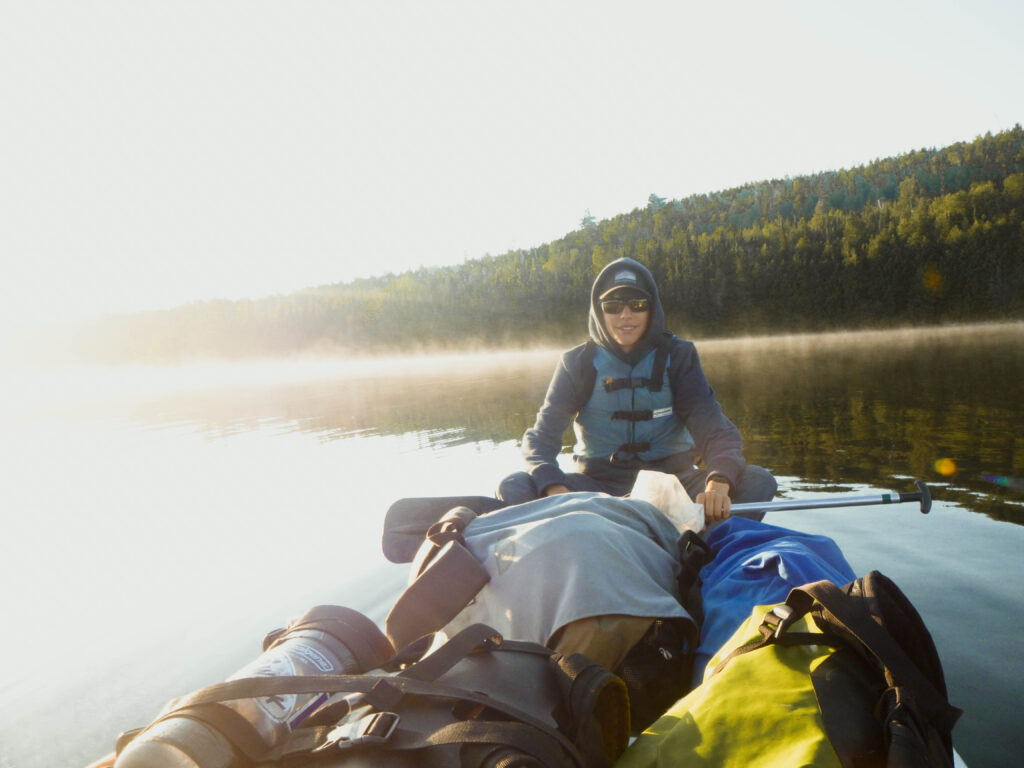 3. Establish Short-term and Long-term Goals
Once you've built investment by involving your teen in the creation process, you both need to establish what they are working towards. Teenagers especially are craving freedom and autonomy and we can help them meet those needs in positive ways if goals are set.
For example, if your child wants to spend the weekend camping with some friends, but you are unsure if enough trust has been built, figure out a way they can demonstrate trust to you weeks leading up to the trip. Meeting curfew is a great way to build trust and for your teenager to show that they can handle the freedom they earn. If they can meet curfew (up to you on how many times they need to/or are allowed to slip up) then they can continue to earn a later one, ultimately leading up to a camping trip.
The reason we set up expectations with our youth is that they are learning invaluable life skills related to trust and integrity. This example demonstrates a way that expectations can meet both short and long-term goals. The short goal of meeting their curfew earned the teenager the privilege of the long-term goal: a camping trip.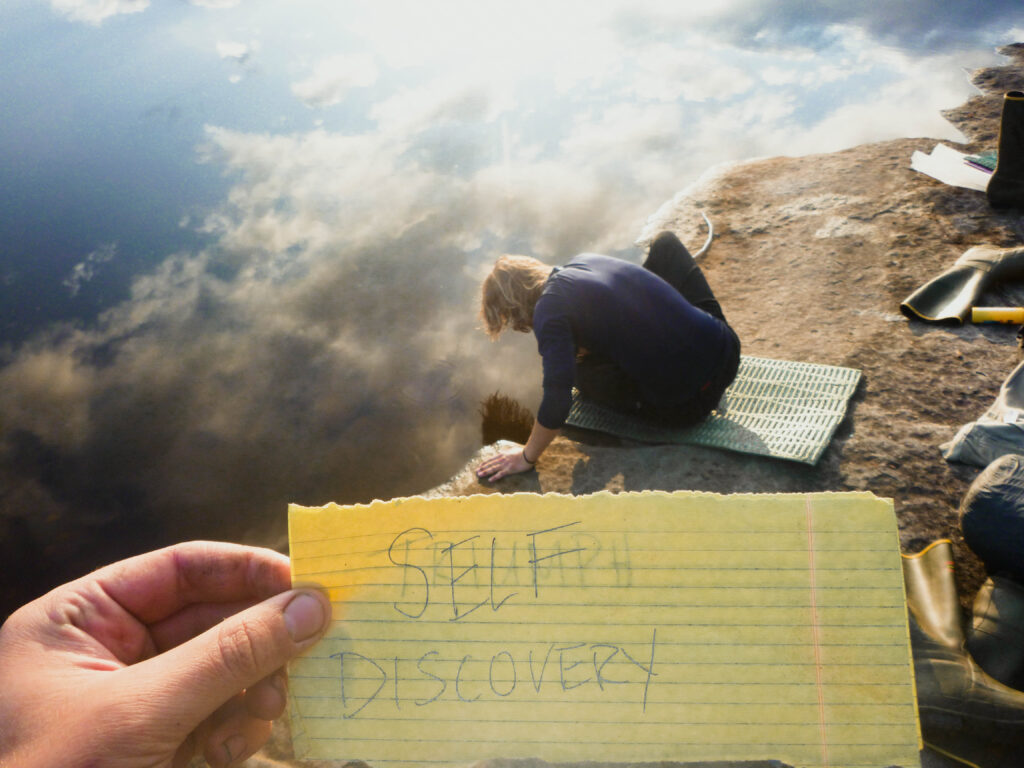 Creating a Context of Hope
Setting short and long-term goals also helps to create a context of hope. If your teen is struggling, feeling defeated and unmotivated, then a context of hope may be lacking. For younger kids, a week can seem like an eternity, and pressure to not fail is placed upon them for a duration that seems unrealistic to them. You can break your expectations up by half-days, even hours if need be. Setting goals, as small as they may be, can help foster a sense of purpose and success- that their work and effort matter and is being acknowledged and celebrated.
If a kid is struggling to focus on their school work, establish time goals. If they work uninterrupted for 30 minutes- give them a 5-10 minute break- this can help build a routine that works for them and helps them reach their long-term goal of getting a good grade and also retaining the information. That small context of hope can make a big difference to them and shows them that you are willing to compromise and adjust based on their needs. 
Setting goals, as small as they may be, can help foster a sense of purpose and success- that their work and effort matter and is being acknowledged and celebrated.
4. Check-in Often and Adapt if Need Be 
Once expectations are established, consequences in place and you and your child go about your merry ways, it's important to come back to reference expectations, consequences and progress along the way. Remind your child that it's not an agreement that is set in stone, and it should be reiterated that you can make amendments as often as you need. This openness not only builds investment but also fosters collaboration and creativity. If some aspect isn't working, whether if it's for you or your child, then talk about it and try and figure out why it isn't working and what solutions are there to address the concern.
Setting Reachable and Adaptable Goals
For the teenagers in our lives to feel successful working towards their goals, then expectations need to be reachable and adaptable. They may have started a new sport or taken up learning a new instrument, balancing that new responsibility on top of their school work can be overwhelming- recognize when change is happening in their young lives, and help them adapt to it.
Learning how to balance many responsibilities is a new challenge, but can be exciting if managed well. We can help them by adapting to our expectations, being flexible and creating new expectations based on where the need is for that given time, and adjusting older expectations. If your kid no longer needs the reminder to clean their room, then remove it as an expectation. You trust that it's important to them now that they've demonstrated that they can do it on their own accord, without hesitation and reminder, so you can make room for other expectations to arise based on where their interests or new responsibilities lie. 
Creating Open Dialogue
Referring back to expectations and consequences creates an open dialogue between you and your child that can be lacking when trying to discipline. This is important to build a trusting relationship and one that both parties feel respected and valued. Check-in often with your child about how they are doing, how you may best support them, what's working for them and what's not working- this will remind your child that they are not alone in accomplishing their goals and that you are invested in their growth and their independence.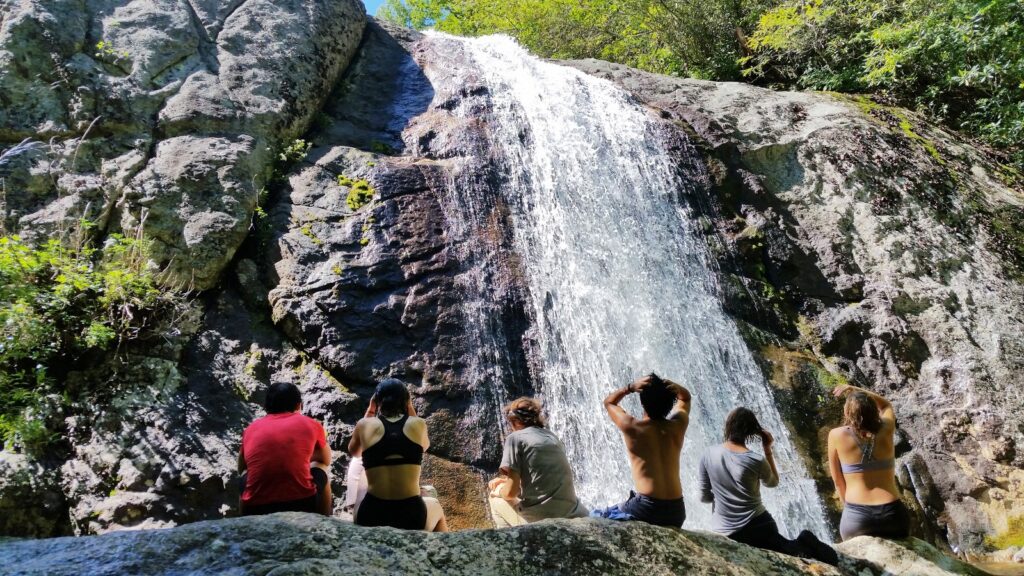 From Expectations to Independence
To create expectations that foster success and autonomy are to make them conversational and specific. By emphasizing that failure and mess-ups are a part of learning, we can help students fail without fear. This allows them to be all the more successful when going after their dreams. Setting up expectations that are clearly defined with established short goals and how they work towards bigger ones, allows students to self-regulate and self-motivate. Ensuring that they know what their consequences are before they make a choice will be important in establishing self-awareness and ownership.
By helping students establish expectations and self-identify, you give them the power to choose what they want their outcome to be.
By helping students establish expectations and self-identify, you give them the power to choose what they want their outcome to be. Then they'll learn to be independent and try new things, knowing that they have all the potential in the world to tap into. It takes some framing, testing, reframing and debriefing to understand that expectations are important to our success. If we can help them understand that now, they will succeed later in life, without us but with the foundation we helped build. Isn't that what we really want for our kids?
***
While our Classic expeditions have an element of goal-setting while on course, our Intercept expeditions are designed specifically for teens and young adults who struggle to meet and respond to expectations back home. As a small group, Intercept students work together to both define and meet goals through positive communication and teamwork. Find more information on upcoming Intercept expeditions here.
About the Author
Blaine Weiss is an outdoor Instructor who works primarily with the Intercept program of the North Carolina Outward Bound School. With a background in film and writing, she seizes the opportunity to fuse her interests in the creative arts with her love of the outdoors.