On an Outward Bound Intercept expedition for troubled teens, students are given time to examine the decisions they have been making in their lives. They are granted opportunities to practice new ways of making decisions, setting goals, and connecting decisions with consequences. Through lessons in leadership, communication, conflict-resolution, and judgment, trained Instructors guide Intercept students in transferring their newfound skills to their lives back home.
Inevitably though, there are breakdowns. Breakdowns in communication, inconsistent action and different perspectives on whether expectations are fair. There are times when conflict is unavoidable. So how do we work through it productively? Whether or not your son or daughter has experienced an Intercept expedition, this resource guide will give you tips on how to work with your teen during a time of conflict.
Start With Communication
How we communicate is essential to being heard. Try viewing conflict through the lense of developing a positive group culture that correctly, and appropriately reflects the vast values and perspectives of it's community. An introductory way that we do this is with affective statements. Think of it as a way of constructively communicating constructive feedback. We break down affective statements into four parts, and refer to it as an acronym: CFOR.
Concern: State your business. What's been bothering you?
Feeling: It is critical that an emotion is conveyed. How were you affected?
Ownership: Is there anything you can take responsibility for, or own?
Request: How do you want to move forward?
For Example:
Teen Statement: My concern is that you keep asking me to clean my room. My feeling is annoyed because I am trying to get my homework done. I own up to not cleaning my room in the past. My request is that you give me a deadline to finish cleaning my room so I can manage my own time.
It is important to note that this is a one-way communication tool. We ask that students follow this model in order to remain solution focused, and to focus on the tone in which they speak. But conflict inherently involves more than just one person. Communicating constructively in conflict situations is extremely difficult. Being patient, reserved, honest and compassionate in a tense moment doesn't come naturally. We have to be intentional. Using an acronym that generates structure gives difficult conversations a safety net to fall back on should the dialogue devolve.
Include a Mediator
When in the midst of a mediation, or trying to work through a conflict with your teen, try having an unbiased mediator that structures a conversation using VOMP method. Each individual involved in the conflict will discuss, one at a time, their perspective.
Voice: From your perspective, what happened? Share your side of the issue.
Ownership: Each person accepts responsibility for their actions. Avoid "but you" statements.
eMpathy: Can you see where they are coming from? Can you empathize for a moment?
Plan: What will you do moving forward? You can only control your actions.
For Example:
Teen Statement: Voice: You keep nagging me to clean my room when I already told you I was busy trying to finish my homework. Ownership: I own up to not cleaning my room earlier- before I had to finish my homework. Empathy: I understand that you are stressed about having guests over for our summer BBQ. Plan: My plan is to finish this homework assignment and then clean my room before any guests arrive.
Parent Statement: Voice: I have asked you to clean your room multiple times and you have known about this BBQ for weeks. Ownership: I own up to being busy the past few days and not being able to give you a hand. Empathy: I understand that this homework assignment is important and I am proud that you are taking school seriously. Plan: My plan is to check in with you a few hours and see if you need help getting both things done before the guests arrive.
It is important to know that conversations can get hung up in different phases of this structure. Sometimes it is incredibly difficult for individuals to take ownership, and instead continue to blame. This is okay. Be patient, take some space, cool down, revisit the conversation. Don't sweep it under the rug, or not address it because it is uncomfortable. Lean into the discomfort.
Establish Ground Rules
When you decide to reengage, establish some ground rules around what constructive communication should look like. Once these are agreed to, hold each other accountable to them.
Consider using some of these ground rules in your own conversations: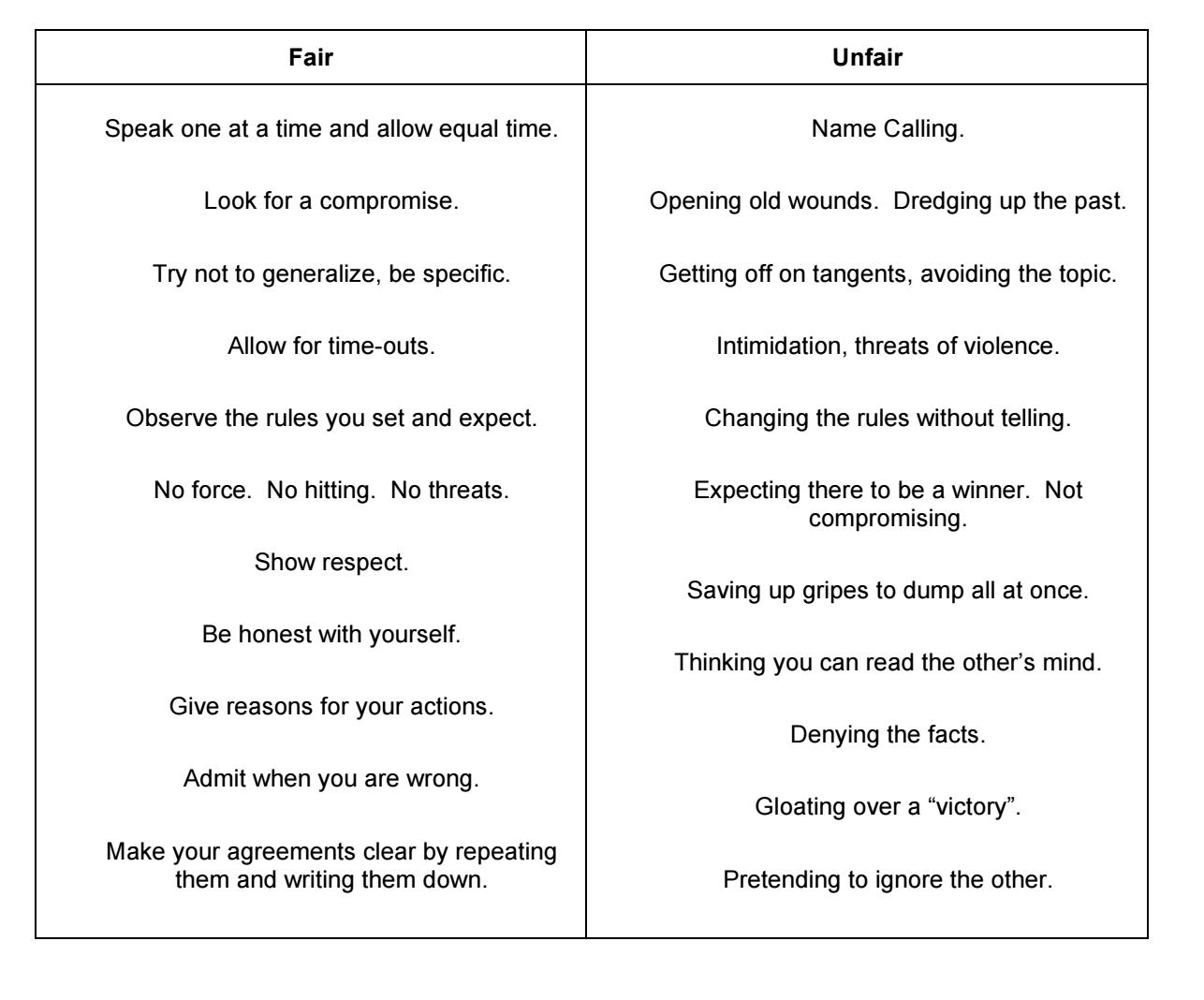 If Necessary, Call a Time Out
If the conversation gets heated, don't be afraid to take a minute to calm down. While in a time out, pay attention to how you release your anger in a healthy way, so that you will be able to come back and re-address the issue. Part of being a responsible adult is to learn to be fair; this often takes work, patience and time.
And Remember..
It is okay if these things happen. They always do. It is a proactive approach to communication that can minimize the behaviors that cause the most harm. Working through conflict is never easy. However, if we proactively create ground rules, are intentional with our tone and how we communicate, willing to admit when we are wrong and take incremental steps towards different solutions, we create less roadblocks. And when we have less roadblocks, we are able to focus on creating a healthy family dynamic.
---
For more information on Intercept expeditions, go HERE. Call 866.467.7651 to speak with an Admissions Advisor who can answer questions, provide more information, and suggest upcoming Intercept expeditions for troubled teens. For additional insight into the Intercept experience, read more here.
Sign-up for our newsletter to keep up on course options, resources, and special offers.
About the Author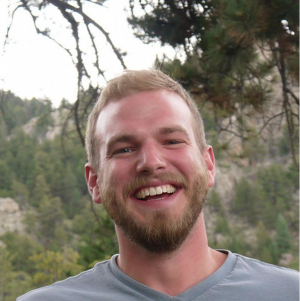 Jack Hilbrich is passionate about leadership, education, and the outdoors. A summer internship with Outward Bound in 2010 launched a career as a field instructor, educator, facilitator and guide. Jack's experience has him taken him to the mountains of Colorado, the desert of the American southwest, the beautiful lakes and rivers in the Northwoods of Minnesota and Canada, and the Appalachian Mountains in New England. When he isn't instructing courses for Voyageur Outward Bound School, he can be found instructing new student wilderness orientation courses at Eagle Rock School in Estes Park, CO. Jack enjoys paddling, biking, backpacking and laughing. You can reach him at [email protected].