At some point during the shift to a new year, I love to look ahead and envision how I can make the most of the upcoming year. What's important this year? A break from routine? A motivator for getting more fit? Time in nature? Adventure? Challenge?
Whether you're looking for a challenge or a break for yourself or a youth in your family, Outward Bound offers superb wilderness experiences for just about everyone.
What is Outward Bound?
You've heard the words "Outward Bound" before, but maybe it only conjures up a vague sense of wilderness adventure and you don't really know what it is. Outward Bound is about experiences – experiences you can't have on a screen. Experiences that engage your senses, the world around you and the people you're with. It's real.
For example, if you're a high school student on a course, you might find yourself approaching a summit with a pack on your back in the Colorado Rockies. You think back over the previous two weeks, at how you learned to pack a backpack, to navigate through the forest with your crew, to handle a rope and use it for safety when climbing steeper parts of the peak. You marvel that the group of strangers that you started with are now close buddies who you trust to take care of you, as you do them. And now you're reaching the summit together, a goal you might have thought impossible when you started, but together, you've done it. The view and the feelings of exuberance and accomplishment are unforgettable. You'll likely remember this experience the rest of your life.
Perhaps you're a college student and you're nearing the end of a two or three-month Outward Bound Semester course. You may find yourself in a completely unfamiliar world, as you wrap up your experience in Brazil or Costa Rica. You look back on where you've been; you've mastered the art of expeditioning, planning your adventure, the route, the gear needed to be safe and comfortable and the skills of paddling, sailing or backpacking. Your group of students has learned to work together as a team, to make good decisions, solve problems and talk through things that come up. You realize these skills transfer to the bigger picture of life and that the richness of your Outward Bound experience has expanded you, and what you believe is possible in your life.
Or, say, as an adult, perhaps you've not done a lot of outdoor activity in the past. You signed up for a course for adults age 30 and older, and have gotten to know ten others who sought out adventure, learned to rock climb or backpack, sail through the Florida Keys or paddle in the Boundary Waters. As your course wraps up, you realize you've learned how to live simply in the outdoors, gained perspective on your life, acquired a new appreciation for all that you have back home (living simply in the natural world can do that!), and improved your fitness, as well as enjoyed a break from routine.
Outward Bound is different for everyone. Instructors are trained professionals who design the experience for the particular course environment (lakes, mountains, forest, ocean, river) and the particular group.
Outward Bound is a wilderness adventure program for people of all ages, instructed by some of the best outdoor professionals in the country. Its purpose is to help individuals stretch and grow, to see that we are capable of more than we know and to nurture compassion. It also helps participants appreciate the amazing natural world we live in, as they travel by their own power and live in the wilderness.
Outward Bound offers many programs for youth, and although it is not a summer camp for teens, it has similarities. The program helps kids mature, take responsibility for themselves, work together and learn self care. There are no cabins to sleep in, rather, the group travels and camps in the wilderness. And, it is so much more. It's an expanding experience!
What Do All Outward Bound Courses Have in Common?
The educational philosophy of Outward Bound is one of empowerment. The leaders on expeditions (called Instructors for a reason) teach skills at the beginning of any course and gradually turn over responsibility to the group. Participants master the fundamentals of taking care of each other in the wilderness: sleeping comfortably, setting up shelter, cooking on a camp stove, navigation and skills like sailing, paddling a canoe or rock climbing. Every Outward Bound course starts at the beginning level so that everyone in the group has a chance to master these skills.
On any course, you can count on learning to live in the out-of-doors in beautiful, wild places. You'll improve your physical fitness and learn to work as a team with your group and take care of each other. You won't be out there by yourself; teamwork is woven into all aspects of Outward Bound.
Speaking of being by yourself, most courses offer some 'Solo' time. After group living, most people look forward to having their own little campsite (within earshot of others, in case of emergency), where they can rest and reflect on their course. This happens near the end of each course, and can be as short as a few hours on a short course, or a couple days on longer courses. You can read more about the Solo experience here.
Every Outward Bound course will be different, with unique individuals traveling together in a range of natural environments: canyon country of the Southwest, mountains and coast of the Pacific Northwest, Everglades of Florida, the Rocky Mountains of Colorado, the Blue Ridge Mountains of the Southeast, the coast, lakes and forests of Maine and more. The Course Finder on our website offers a handy tool to explore course locations as you ponder where you'd like to adventure.
Types of Courses
The world is a big, complex place, and though Outward Bound began by offering one length of course for teenage boys, today there are programs for all ages, from middle school, to high school, college age and young adult to adults. The Outward Bound model is useful for helping anyone to realize their potential and to develop compassion for others as they adventure together and find ways to contribute – through service projects or helping others in their own group. Everyone has challenges in life and Outward Bound helps nurture the skills needed to deal with challenge and adversity, and to support others facing difficulty.
Outward Bound began as a response to the challenges of its day. During World War II, Britain's merchant marine lines were being bombed by German submarines. Leaders noticed that it wasn't the young, healthy men who survived long periods at sea in life boats, but the older, experienced sailors. Outward Bound started as a program to develop tenacity, confidence and perseverance in the young sailors. It helped build strength of character to survive. The ideas and ideals of Outward Bound have traveled around the world, and today there are Outward Bound Schools in 33 countries.
Let's take a look at the kinds of courses offered in the U.S:
Classic courses for high school age students 14-18 operate all over the U.S. throughout the year. These popular courses are fun and empower students, helping them to develop greater self-confidence and the ability to work well with others. They also lead to the great satisfaction of overcoming challenges and reaching goals together. For many students, graduating from an Outward Bound course is an exciting accomplishment!
Classic courses for middle schoolers are shorter, and Instructors have special training for working with this younger population. They know it's a stretch for these youngsters to be away from home and family and make an extra effort to build friendships and fun into the course. These courses also teach teamwork, self-responsibility, self-care, along with adventurous activities like rock climbing, paddling and hiking.
Semester & Gap Year programs offer rich opportunities for young adults to expand horizons during a gap year, semester off or any point of change. They often begin or end in another country, and therefore offer a cross-cultural element along with standard wilderness experiences and skills.
Pathfinder courses include time for reflection and direction, discussions and activities to facilitate the journey of finding one's way in life. For young adults, these courses are active and engaging, and invite metaphor as well as action to decide on one's "next steps" in life.
Courses for adults offer a chance to unplug from everyday life, take a break from routine and take on new challenges. Experiencing Outward Bound as an adult is the perfect way to experience adventure and build on skills like awareness and adaptability that sticks with students long after they unpack their backpack or hang up their boots.
2018 Early Admissions courses include reduced tuition for courses mentioned above, with up to $500 off. Click here to see all Early Admissions courses.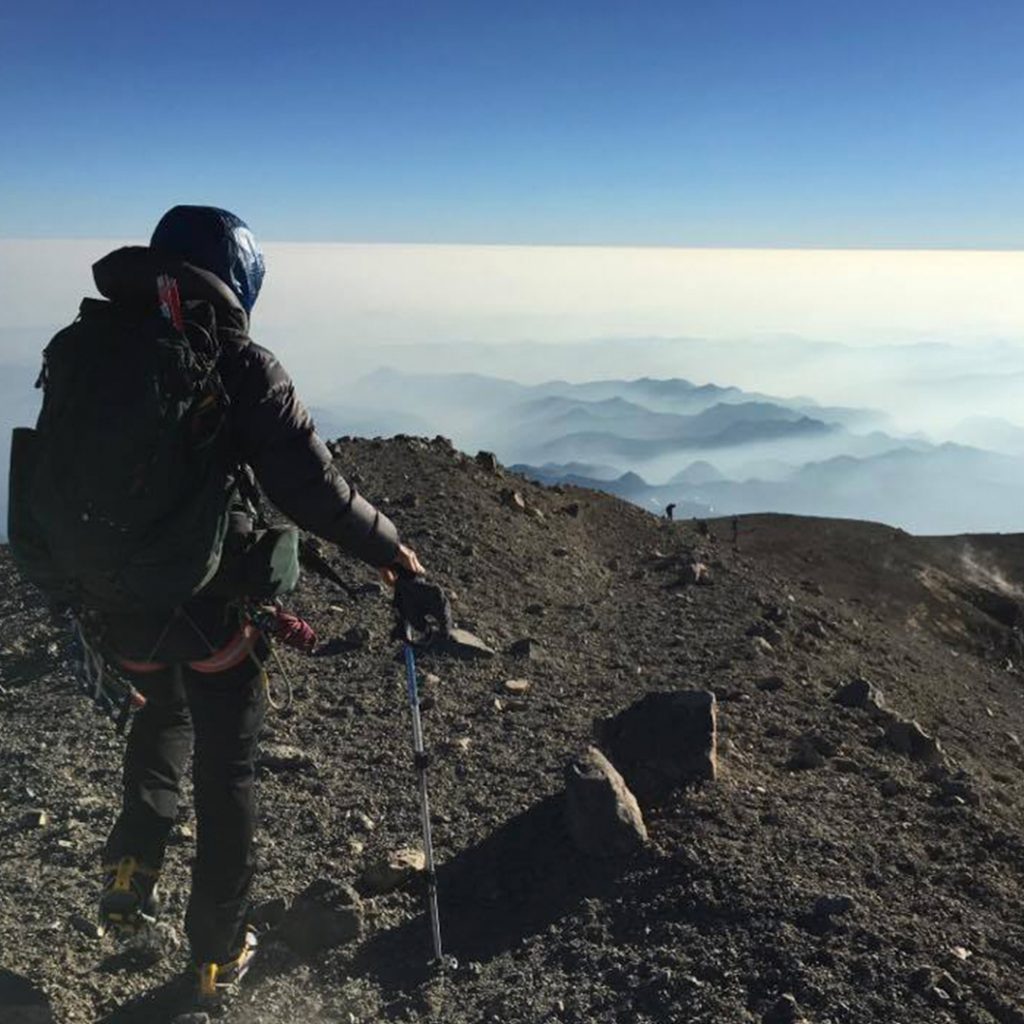 Other Types of Courses Offered
Some courses offer a single-gender experience. Being out with just guys or all women can offer unique opportunities for discussion of roles in society, or camaraderie that's different from mixed gender courses, as well as different dynamics from coed courses. See upcoming courses here.
Courses for Educators invite teachers and others in the world of education to experience and examine Outward Bound's methods and to explore ways to incorporate experiential education in the classroom or other learning environment. See upcoming courses for Educators here.
If you've thought that a family adventure might be a great thing to do in 2018, consider courses for families. You could sign up as a parent with one child, or any combination of family members. These programs are geared toward adult-child (age 12+) combinations, and offer some combination of paddling, rocking climbing or hiking, over a 4-7 day time period. See upcoming courses for families here.
Veterans courses bring together veterans who wish to journey in a safe environment with others who have served in the military. These courses are guided by experienced Instructors familiar with the unique needs of veterans. See upcoming courses for veterans here.
Courses for Grieving Teens also bring together a unique population – teens who have lost someone close to them. Whether the loss is the death of a parent, or of a friend through suicide or illness, Instructors create optional opportunities to discuss or process loss, and a chance to spend time in the healing space of the natural world, with others who have had a similar experience. See upcoming Grieving Teens courses here.
Now It's Your Turn
So, there you have it! You can use this plethora of ideas to make the most of 2018 with a wilderness adventure sure to enrich and expand your world, as this new year unfolds.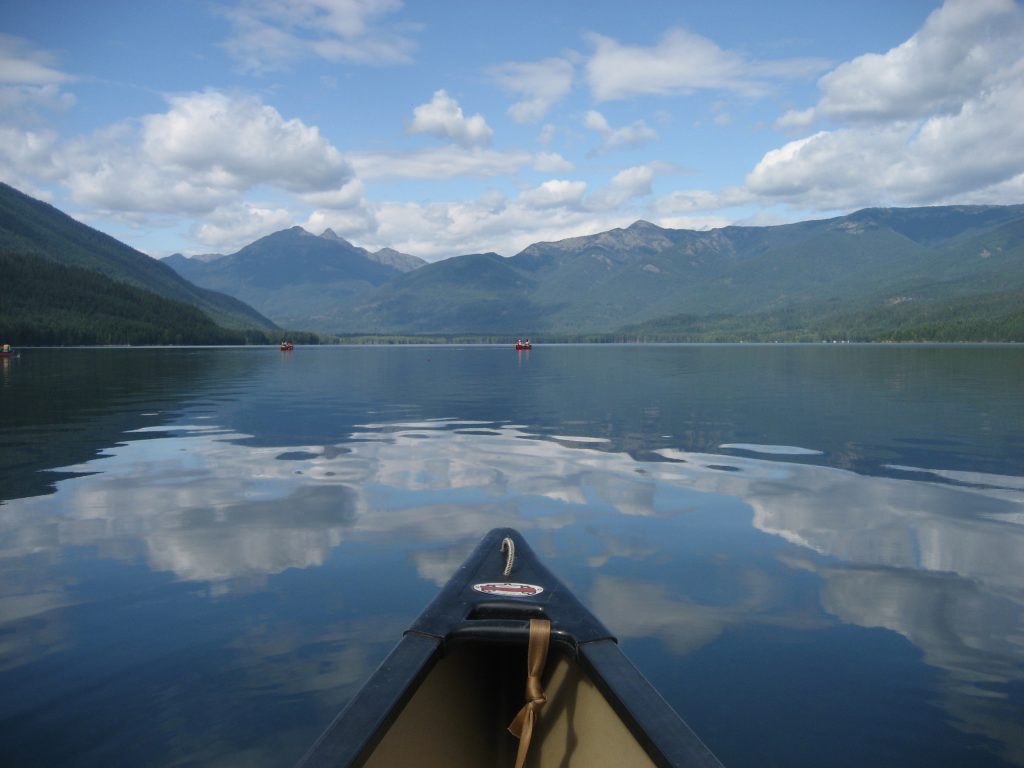 About the Author
CJ Wilson has worked many types of Outward Bound courses as an Instructor and course director. She writes from her base camp in Asheville, NC.