Do you love the wilderness, helping others discover their strengths and fostering teamwork? Do you want to share your passion with others by doing these things for a living? Outward Bound's Instructor Development Course offers a great foundation for any career working in the outdoors, in character development and teaching.
At Outward Bound, the wilderness is our classroom. Learning by doing, then reflecting on what we've learned, is the core of our methodology. Whether you take a course in the Blue Ridge Mountains of North Carolina or the Rocky Mountains of Colorado, the horizon is your white board and the trails are your hallways.
Instructor Development courses include: a 7-10 day Wilderness Responder Course; in-depth workshops on technical skills such as rock climbing, canoeing, backpacking, sailing, sea kayaking and mountaineering; group dynamics, leadership and interpersonal skills development; and adventures with others who love the outdoors.
As a wilderness Instructor, I taught some of the early Instructor Development courses at North Carolina Outward Bound in the late 1980s and early 1990s. One of the most satisfying parts of the job was to watch future outdoor educators grow in confidence, competence and self-awareness.
Over time, numerous careers and opportunities have evolved for those who have a passion for the outdoors. Outward Bound saw the need to "professionalize" outdoor education, and became a pioneer and innovator in helping to create standards for safety and quality that exist today.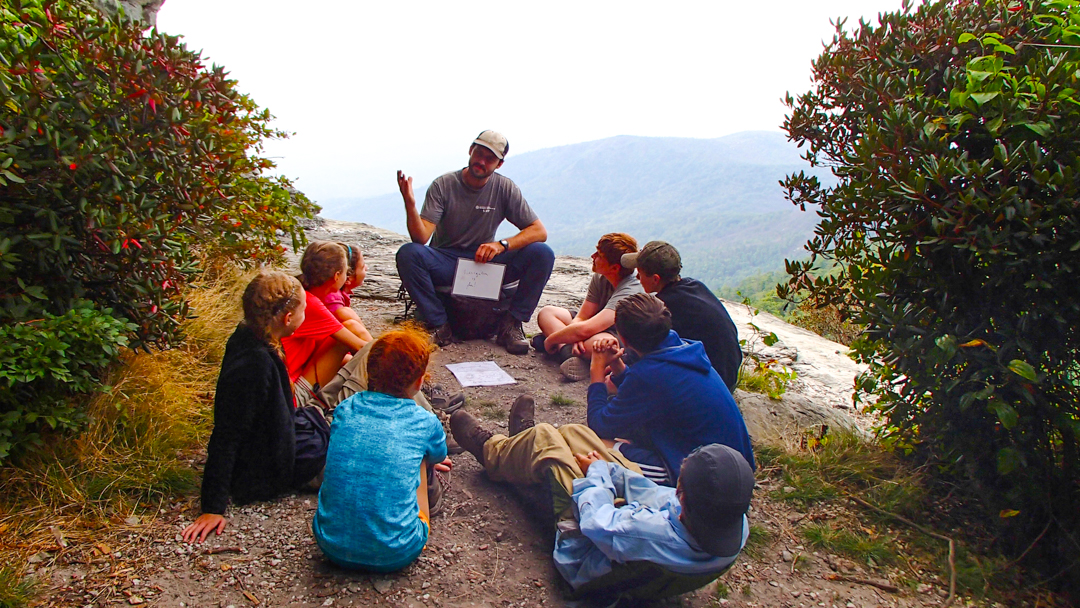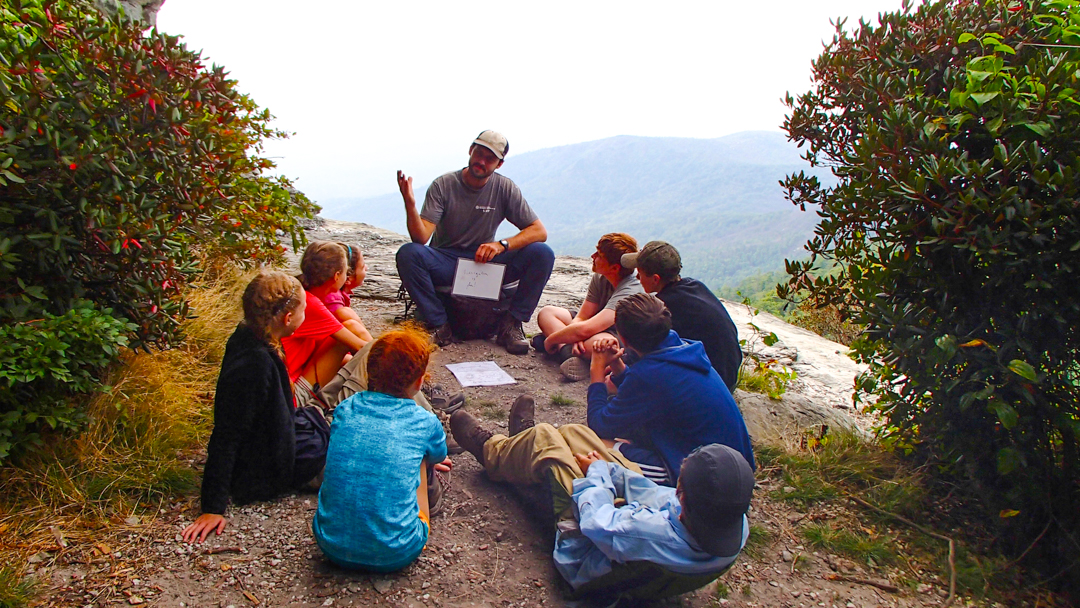 Why Become a Wilderness Instructor?
People sign up for Outward Bound courses for many reasons: personal challenge, to learn outdoor skills like backpacking, to savor time in the wilderness under the guidance of skilled instructors, and many more. Only a small number of students go on an Outward Bound course because they want to work with others in a wilderness setting, leading groups, empowering others to discover their potential, and providing a safe place for those who are new to the backcountry.
Of course it often means a lifestyle of living outside in all weather, sleeping on the ground, and getting by with few creature comforts while on the job! When you sign up for an Instructor Development Course, you'll find yourself with others who are drawn to the lifestyle, with all of its challenges and joys.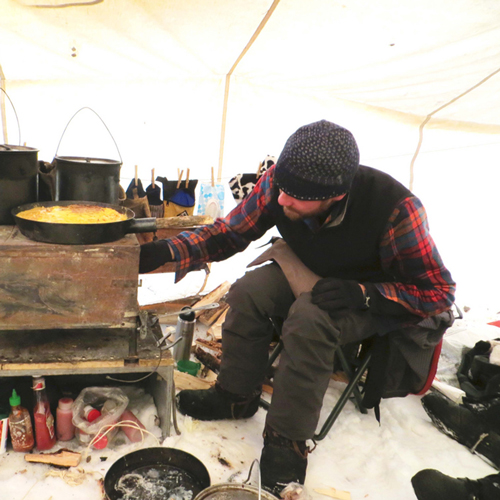 Careers in the Outdoors
Pursuing a potential career involving outdoor education could go in many directions. You might start as a camp counselor leading overnight trips by canoe or backpacking. You could find yourself working for one of the many Outward Bound schools, starting out as an Assistant Instructor, or specializing in rock climbing or teaching paddling. Your career might lead to mastering the heights of high peaks to become a mountain guide. Or you may find yourself leading expeditions for a canoe outfitter or river rafting company. You might lead outings for a school or college outdoor program, or get your sailing license to captain a boat. The career direction you choose to take will be determined by the activity, population, and environment you prefer. Plus, you'll need to find or create an opportunity to get started.
How to Find Those Jobs?
Use the internet to research your particular interest and direction. Some good places to start include:
"Whatever career direction you imagine yourself heading, you'll learn the best practices of safety and leadership on the Outward Bound Instructor Development Course." – Outward Bound alumnus, former Instructor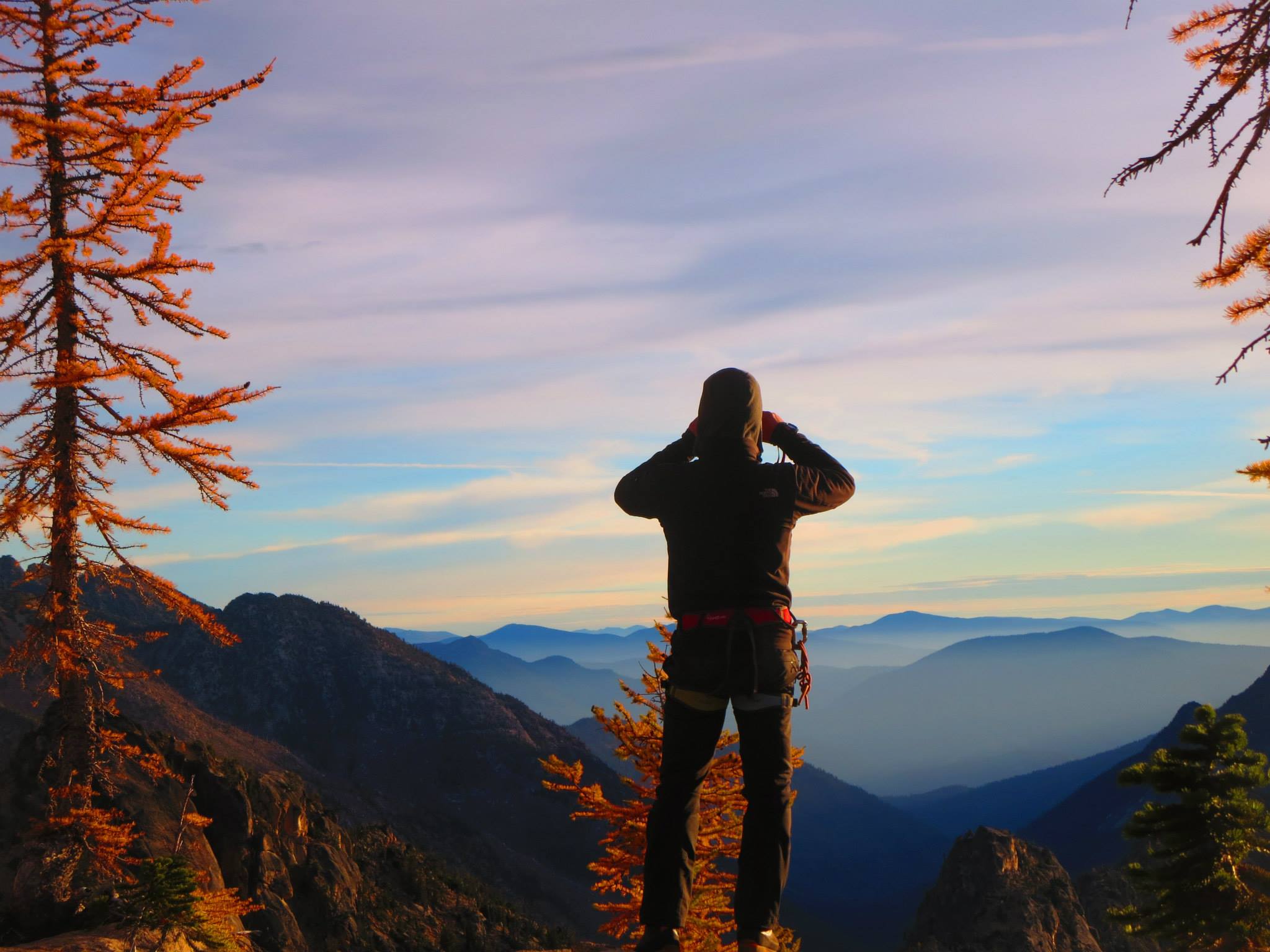 Which Wilderness Environment? Which Adventure Activities?  
Outward Bound offers Instructor Development courses across the U.S. Where would you like to live, learn, and possibly work? It's worth thinking about what activity and environment you are drawn to, or that you would like to get to know well. You'll be spending a lot of time eating, sleeping, learning and traveling in that environment! And at the end of your course, you will have significant expertise in that realm, which can be an important first step in getting a job there.
Each Instructor Development Course includes the Wilderness First Responder certification, the professional standard of care for those leading groups in a wilderness setting. Service projects are also woven through every Instructor course, offering exposure to other cultures, careers and ways to learn.
The possibilities are grand. Which of these opportunities calls to you the most? It might help to narrow the list to two or three, and then research those more thoroughly.
On the 50-day Oregon Instructor Development Course, you'll learn to captain a raft through Class II, III and IV rapids on the Deschutes River, and put your rope skills to use mountaineering in the Central Cascades.
If you're also interested in the urban opportunities in outdoor education, check out the 65-day Yosemite, Joshua Tree and San Francisco Instructor Development Course. From rock climbing, backpacking and mountaineering in the Sierra Nevada and Joshua Tree, to sea kayaking and an urban expedition in the Bay Area, this course offers a different dimension of experiential learning.
The Maine Coast and Appalachian Mountain Instructor Development course begins with the fundamentals of sailing, on the spectacular coast of Maine. On this 50-day course you'll also learn the skills needed for leading wilderness canoe expeditions and whitewater river paddling trips.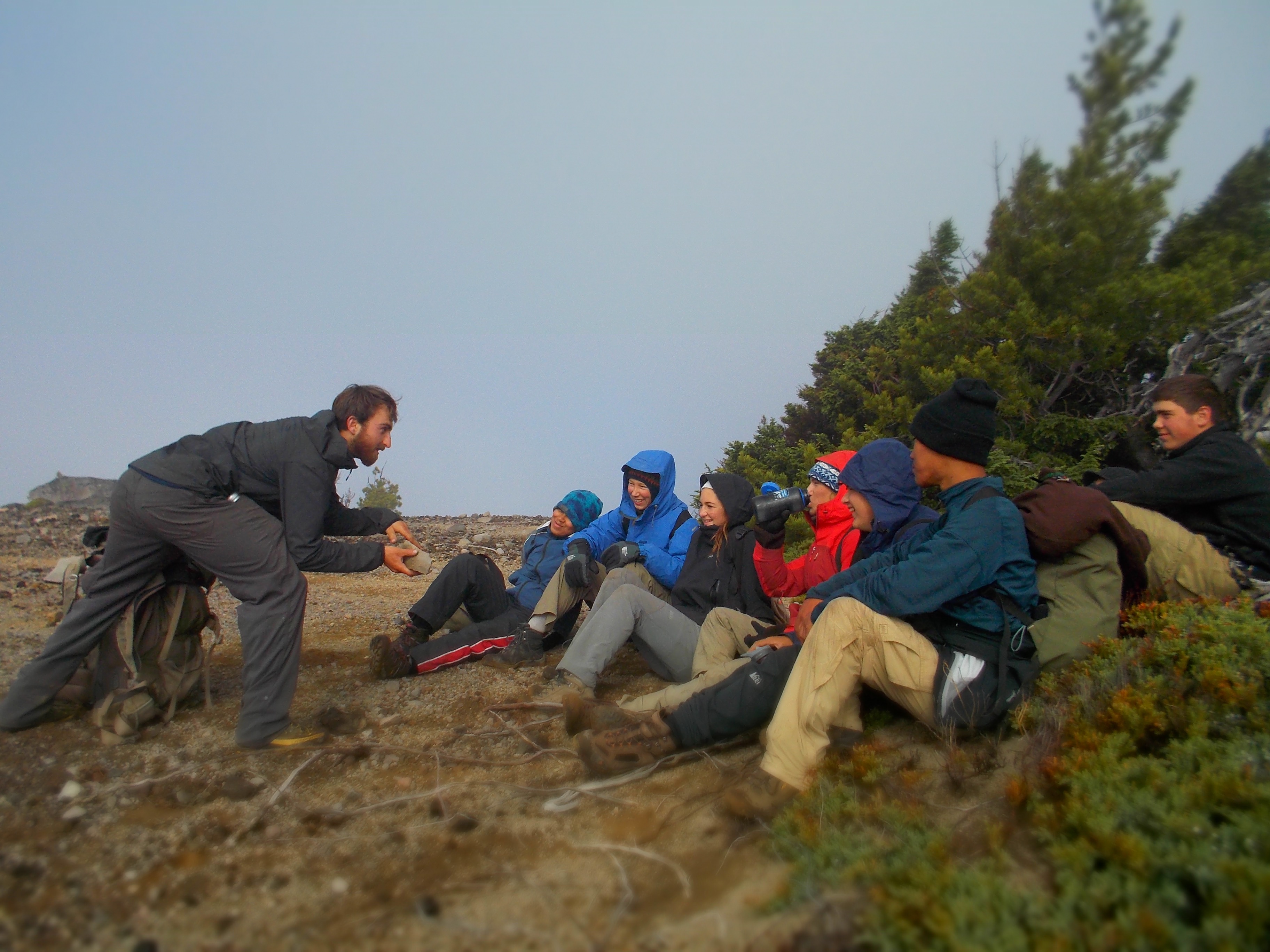 On any Instructor course you'll also explore interpersonal skills for leading groups, experiential education teaching methods and philosophy and group dynamics. Any of these courses will provide you with a superb foundation for a career in outdoor education. So let your imagination, intuition and inclinations guide you as you consider the possibilities!
What Can You Expect on an Instructor Course?
Wilderness First Responder (WFR) Training
When you become an outdoor professional, you are responsible for the safety of others, and that becomes your highest priority. That's why every Instructor course includes the Wilderness First Responder certification. During this 7-10 day concentrated program, which combines classroom learning with hands-on practice, you'll learn what to do in the case of minor or major medical incidents including:
Systematic patient assessment
Understanding of body systems
Trauma management
Accident and injury prevention
Equipment improvisation
Wilderness protocols
Rescue in a wilderness setting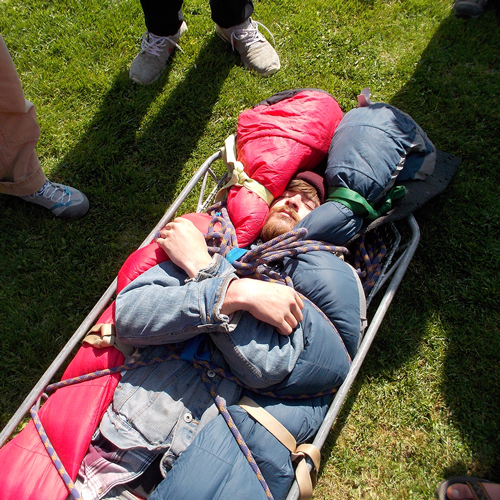 At the end of your WFR session, you'll be tested on your knowledge and skills, and you'll participate in a simulated rescue situation. This course offers essential information to master as a leader in the wilderness.
Instructor Development Course Components
Beyond the variety of outdoor activities, all Instructor Development courses include certain core components that are part of every Outward Bound experience.
Any experience leading others in the outdoors requires an awareness of expedition behavior. You'll learn first hand how to organize an expedition, work with others to accomplish your shared goals, resolve the inevitable differences that will arise and facilitate productive discussions.
Leadership becomes a shared responsibility on an Outward Bound course, especially on Instructor courses. As you work with peers and go through workshops and expeditions, you'll take turns leading the group, and you'll learn how to be an active and contributing follower as well.
Solo is an integral part of any Outward Bound experience. We value reflection, whether it's a group discussion after an activity, an hour of silence on top of a mountain, or a three-day solo at your own campsite. Solo provides a chance to rest the body, and reflect and integrate learning. It's also a healthy break from group living, and the busy nature of expedition life.
Service projects are woven through the course. These experiences offer the chance to experience the value of helping others, as well as learn about other cultures, and other professions in the outdoors (trail maintenance and land conservation, for example).
Teaching experience is also a vital part of Instructor courses. It's one thing to know how to tie a Figure 8 knot; it's another to teach it in a way that others will easily learn! You'll have a chance to try on various roles, and practice teaching your new skills, to prepare you for leadership in the outdoors. Some Instructor courses arrange a practicum, where you'll be paired with another student from your course to lead a group of younger students on a 1-3 day experience, under the mentoring of your Instructors.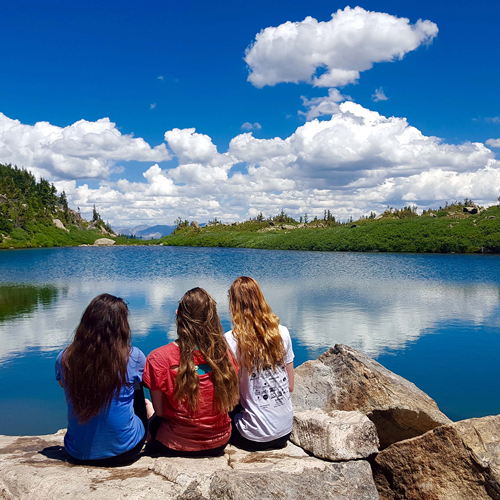 Think about it. To lead others, especially in the wilderness, you must know yourself well. You must be fit physically, and know what your role is as you work with a group. You need to know the natural environment, its weather and its hazards, its plants and animals. You also need to have the "people skills" to encourage, inspire and invite others to take risks and stretch their comfort zones. It's a lot to master, but for those who are inclined, it is a highly satisfying career. An Outward Bound Instructor Development Course is recognized as one of the best ways to get started on the path.
What I hear I forget.
What I see I remember.
What I do I know.
   -Chinese Proverb
********
ABOUT THE AUTHOR
CJ Wilson's career in outdoor education has taken her from Maine to Minnesota, and from the Sierra Nevada to Patagonia. She's worked as an Outward Bound instructor, park ranger, volunteer coordinator, team building facilitator and a variety of other miscellaneous and sundry roles. She writes from her base camp in Asheville NC.