As with any career, it takes time spent in the outdoors-leading trips, hiking trails and canoeing rivers-to feel comfortable about the terrain. As an Outward Bound Instructor, I studied youth development, knots, maps, read books on hiking, learned about gear and so much more to help me prepare for outdoor adventures. On every course, I found myself wearing various hats and making fast decisions in new and exciting environments. I wanted to be prepared for what our course was doing and where the course was going. But knowing what rocks to look out for while paddling down a river wasn't the only skill in my back pocket. As an Outward Bound Instructor, I held a Wilderness First Responder (WFR) certificate.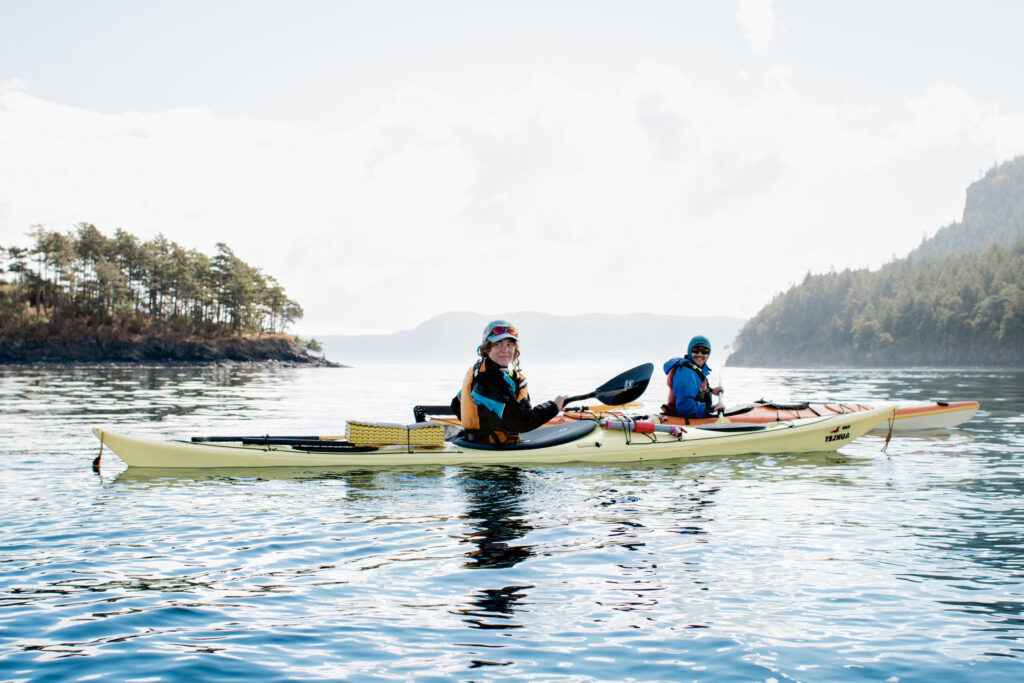 Effective Outdoor Leadership Begins With Risk Management
In order to guide any wilderness trip with Outward Bound, you must complete extensive wilderness medicine training to receive your certificate. In the world of risk management, the WFR gives you the information and training to prevent, assess and treat common injuries and illnesses that are likely to be encountered in outdoor settings. Additionally, this type of training gives you the information to deal with the limited resources inherent when a medical crisis occurs in the backcountry. 
Fun fact: the first class to grant a WFR certification was taught in 1985 by Peter Goth, the founder of the Wilderness Medical Associates. Peter Goth was an Outward Bound Instructor who created the course to provide outdoor leaders with the knowledge to provide care during crises in the wilderness.
The training gained during a WFR course is unique to wilderness medicine. As a responder, you are in a completely different environment. You no longer have the ability to call 911 and have an ambulance be on site within a few minutes. When leading outdoor trips, the convenience of proximity to medical assistance decreases dramatically while unexpected hazards, challenging environments and delayed access to care increases.
Simply put, the wilderness is not a controlled environment. Having effective outdoor leaders with sound medical knowledge not only provides a wonderful course experience but also ensures that the health and safety of each group are top of mind and held against sound medical knowledge.
Applying Your Wilderness First Responder Training to Your Outdoor Pursuits
We know for many of our students and fellow outdoor enthusiasts, their adventures often turn into their life pursuits. This is why for many of our Outdoor Educator courses and Semester expeditions, Wilderness First Responder training or Wilderness First Aid training is built into the curriculum. WFR training prepares you for future roles in the outdoor industry you may be interested in pursuing. Where else can a Wilderness First Responder certification be useful? Here are a few examples:
Leading trips for your college club
Working at a summer camp
Joining the ski patrol
Volunteering as a firefighter or search and rescue
Becoming an outdoor rock climbing guide
For myself, I now get to use skills from my WFR training while volunteering as a firefighter in my community. If you're interested in gaining your Wilderness First Responder, you won't be disappointed. Wherever life leads you, with a WFR certificate, you'll have the advantage of bringing supplemental medical knowledge into backcountry settings.
First Aid in the Outdoors
While having a few band-aids® on hand is helpful, being trained in wilderness medicine equips you to match your level of training and preparedness to the intensity of the terrain around you. Having a clear understanding of wilderness medicine was always high on my to-do list but gaining my WFR became a crucial step in becoming an outdoor professional. With the increased interest in the outdoors came an increased need for the knowledge of how to manage new risks associated with it.
Outdoor leaders need to have a solid understanding of how the body works in order to hike up a mountain. They also need to learn how to take care of the body and how to approach first aid in the outdoors. Fortunately, a lot of the accidents you'll come across will be minor and only require basic first aid attention that won't disrupt your trip too much, for instance:
For cuts, scrapes and scratches – remember to keep the area clean and dry using antiseptic wipes and band-aids®
If someone gets ash in their eyes from sitting too close to a campfire, you can use a saline solution to wash out the eyes
For bug bites, consider using a liquid pain relief solution to soothe the skin
Remove ticks, thorns or splinters with tweezers
Clean your hands with hand sanitizer or antiseptic wipe packets prior to cooking/eating
Consider buying a pre-made first aid kit. There are numerous size options depending on your trip's length, size and location factors. For example, this 115-piece first aid kit from American Red Cross contains essential supplies to help treat the most common injuries. Or this Outdoor Multiday First Aid Kit found at REI designed for four people or for a backpacking trip up to five days.
No matter what kind of adventure you're taking, it's imperative to have a first aid kit on hand. Having your first aid kit fully packed ensures the quality of your trip, and makes the bumps along the way a little more enjoyable.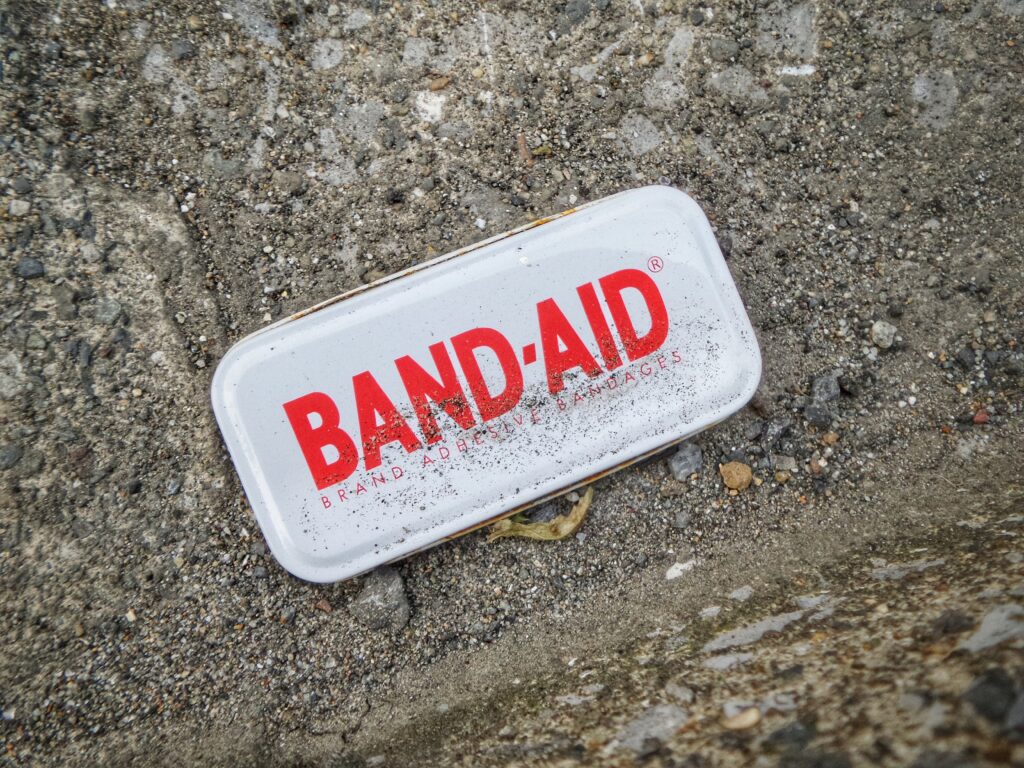 If you are creating your own wilderness first aid kit, below are a few basic items you should always have packed:
Adhesive bandages of various sizes
Roll of tape
Gauze
Moleskin
Nitrile Gloves
Tweezers, scissors, safety pins and knife
Cotton-tipped swaps
Sterile wipes and rinse solutions
Pain and anti-inflammatory medicine
Antihistamine for allergic reactions
Antiseptic creams and ointments
Hydrocortisone cream
Sunscreen
Sunburn relief spray
Oral rehydration solution
Anti-diarrhea medicine
Eye drops
Emergency blanket
This is not a comprehensive list. What you include in your first aid kit should always factor in:
Group size
Trip length
What environment you're heading into
The activities you'll be doing
It is imperative that you assess your first aid kit before any expedition to ensure the quality, quantity and life-span of your kit's contents. You may, and presumably will, need additional items dependent on the factors above and the medical history of you and your trip companions—research and prepare prior to your adventure.
In addition to assessing the contents of your kit, it's important to gauge your knowledge of its contents and its applications. Knowing how to use your first aid kit and when is equally consequential to having a first aid kit in the first place.
This crucial knowledge is another reason why wilderness medicine training is vital to your leadership in the outdoors. Through proper training and assessment tools taught in courses such as Wilderness First Responder trainings—you are prepared to prevent, assess and treat injuries and illnesses with the proper resources you have on hand.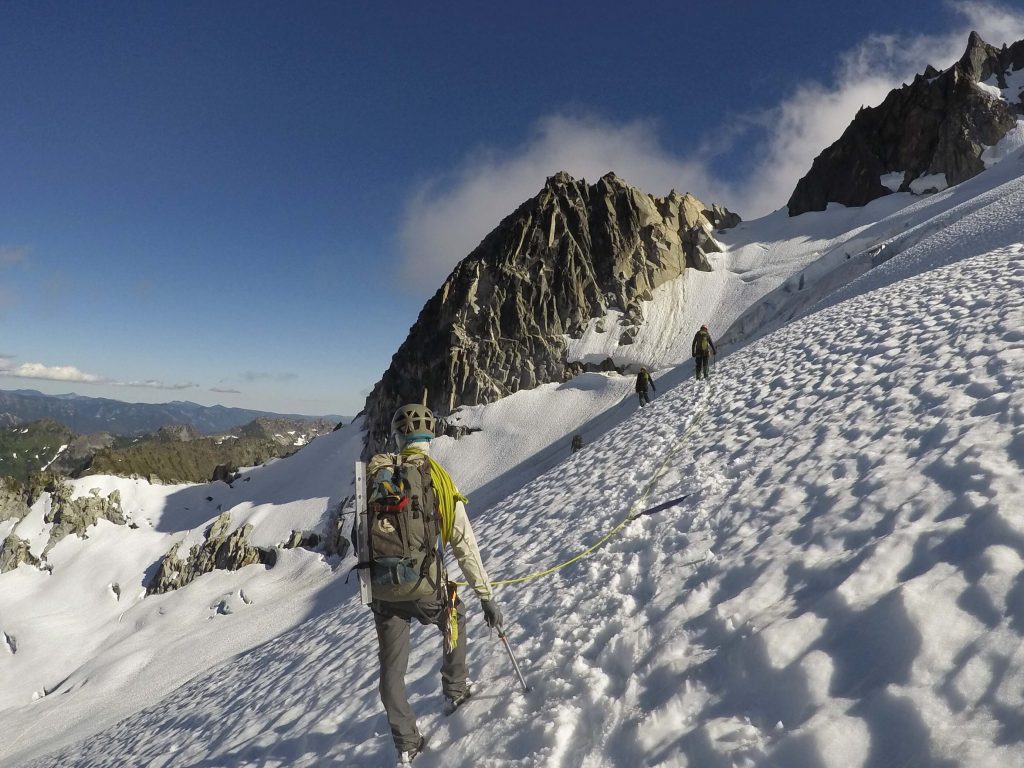 Your Wilderness First Responder is the Training Asset You Want In the Outdoors
Your WFR is an asset in responding to difficult situations. Having your WFR training will help you overcome the initial fear and shock of responding to an emergency—making all the difference for the lives around you. When you know how to help someone and have the tools to do so, your self-confidence and self-reliance increase, while simultaneously creating the vital space for positive problem-solving and assistance to occur. Wilderness medicine helps create positive outcomes in unforeseen circumstances and gaining your Wilderness First Responder certificate is a step in that direction.
Start your journey in wilderness medicine and earn your Wilderness First Responder certificate on one of the following Outdoor Educator expeditions:
Or find a Wilderness First Responder course near you.
About the Author
Hanna McCarthy is a former Outward Bound Instructor and now lives and works in Philly with her husband, Nick, and two dogs, Jelly and Waffle. She finds time each year to surf in new places and enjoys spending time with friends and family. Hanna now splits her career between a corporate job and teaching yoga, finding balance in her life.