It doesn't always have to be stressful to buy gifts, especially when you're buying something for a person with a bunch of outdoor hobbies. Here are some suggestions to get you started when looking for a gift for your favorite adventurer. Most of these suggestions are gear I have personally used or have heard about from co-workers at Outward Bound. Happy shopping!
For the Biker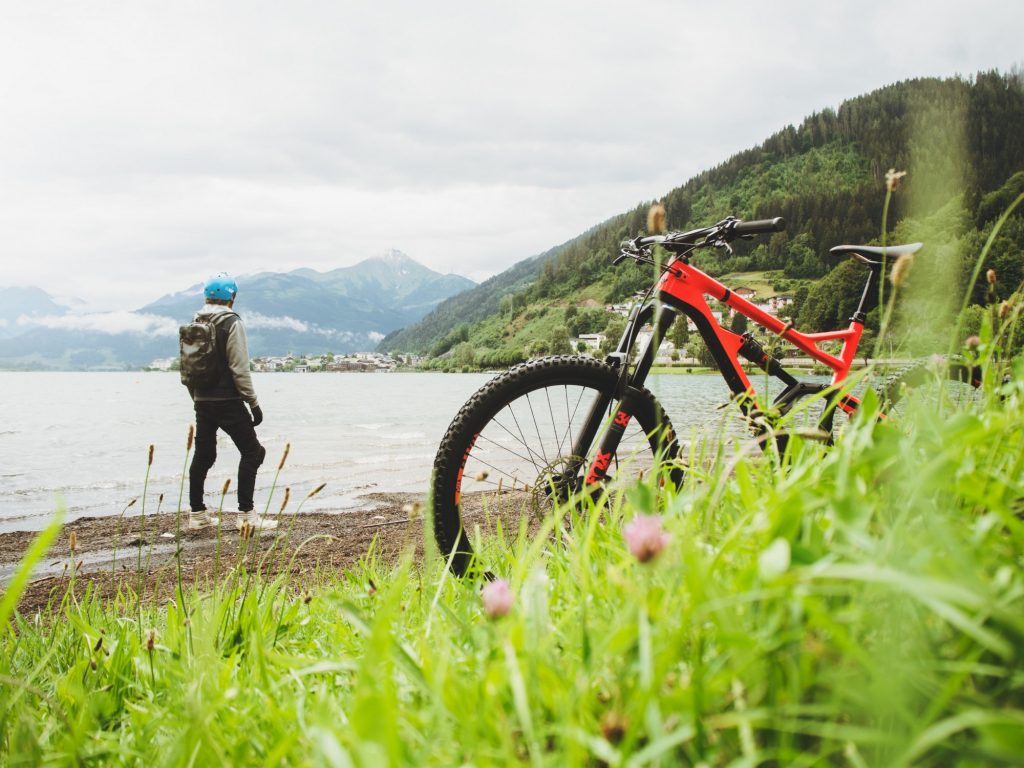 Stocking Stuffer
Chain Lube: Try something different and go with a plant-based lubricant.
Gift Card Ideas
Your LBS, duh! (Local bike shop)
Bicycling Magazine subscription
Clothing
Under the Helmet winter cap. This keeps the icy chill off your ears.
Gear
Cold weather biking gloves: These funky gloves attach to your handlebars so you can maintain solid control of your bike and still be able to brake and shift gears efficiently.
Charge your device while riding your bike: Who doesn't love multitasking?
Keyless smart bike lock: For the tech-lovers out there, check out this keyless bike lock that is sure to keep your bike ultra secure.
Velcro pant savers: Save your pants from getting ripped up in your bike chain with this nifty and sleek invention.
Experiences
Mountain Bike Skills Courses are offered across the country, but I have heard especially good things about Trek's Dirt Series skills course. They offer women-only and co-ed classes to hone your technical bike handling skills.
For the Backpacker
Stocking Stuffers
AAA Batteries: Headlamps eat these things up like nobody's business.
Gear Repair Kit: Tenacious tape, seam grip, Nikwax Down Wash, sewing kit, super glue.
Gift Card Ideas
Backpacker Magazine subscription: A publication with awesome trail recommendations and photo inspiration.
Federal Lands Pass: Gets your favorite adventurer access to all the national parklands, forest service lands, and more for an entire year.
Clothing
Synthetic Undies: Synthetic underwear is a whole new ball game! They dry faster and keep you cleaner and more comfortable than their cotton counterparts when you're on the trail. They are available in a number of styles for men and women.
Gear
Sleeping bag liner: Add a bit of oomph and some extra warmth to a favorite sleeping bag with a removable liner. They are oh so cozy and protect a sleeping bag from wear and tear.
Delorme inReach Satellite Tracker: Definitely a bit on the pricey side, but worth it in case of an emergency. There are a number of devices similar to this one on the market, but I like this one for its easy to use interface and simplicity of options.
Experiences
There's nothing better for a backpacker than permits to an area with a competitive permit application process, like Yosemite National Park, Zion National Park, or the Needles district in Canyonlands National Park.
For the Skier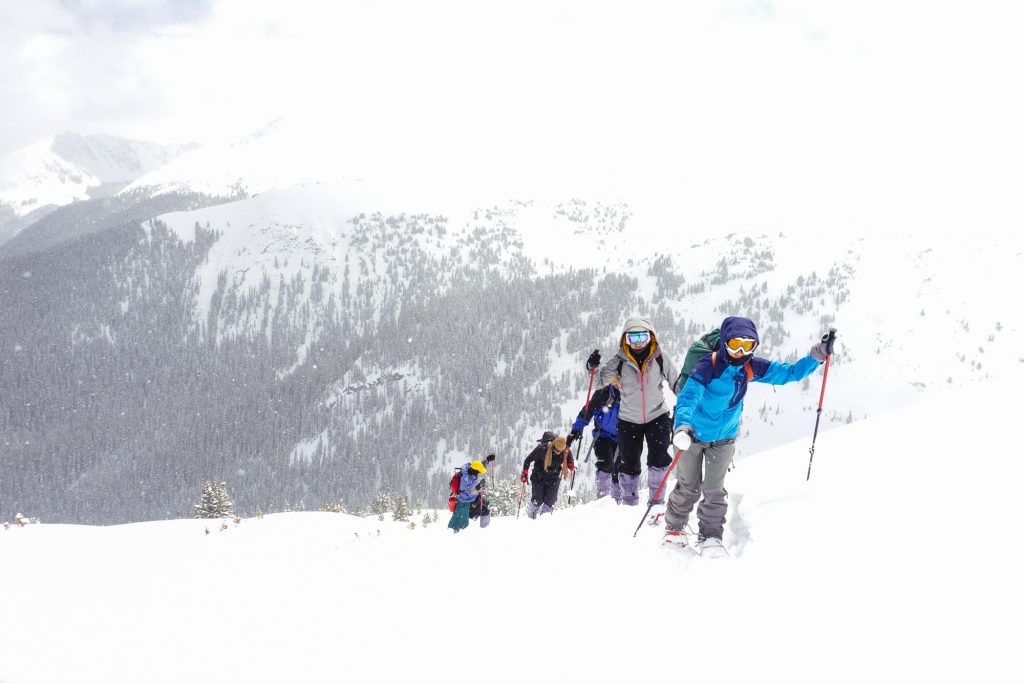 Stocking Stuffers
Ski straps: Probably one of the cheapest and most versatile pieces of equipment in a backcountry ski pack.
Chapstick with sunscreen: I slather this stuff on continuously whenever I'm spending time in a combination of sun and snow.
Zinc Oxide sunscreen: It's like super high-powered, concentrated sunscreen. Goes on thick, but is sometimes the only thing that can protect you from a killer sunburn.
Gift Card Ideas
Visit your local ski shop! Or check out Backcountry for anything ski-related.
Powder Magazine subscription: This publication has entertaining ski-related articles and gear reviews.
Reservations at a backcountry ski/snowshoe hut: Find the hut closest to you at https://offpistemag.com/huts-and-lodges/ and make sure you know what you're doing in avalanche terrain before venturing into hazardous areas.
Passes to ski for one or multiple days at a ski resort near you.
Clothing
Baclava: Definitely a winter must-have to keep your nose from falling off. This site has tons of cool patterns, as well.
Ski socks: Such an important and sometimes understated piece of skiing gear. Choose from a variety of lengths, padding and styles.
Gear
Winter Camelbak liner: Winter-ize your camelback bladder with this gizmo that insulates your straw. Your water won't freeze while you're skiing, which is always nice.
Down Booties: Such a treat for your feet after a long day of cruising around the mountains.
Gaia Maps Membership: The premium version on this app unlocks a bunch of really helpful features. You can track and save your trips, save specific maps for offline viewing, and tons more. Anybody on your list who enjoys maps, tracking data or exploring new terrain would love this.
For the Camper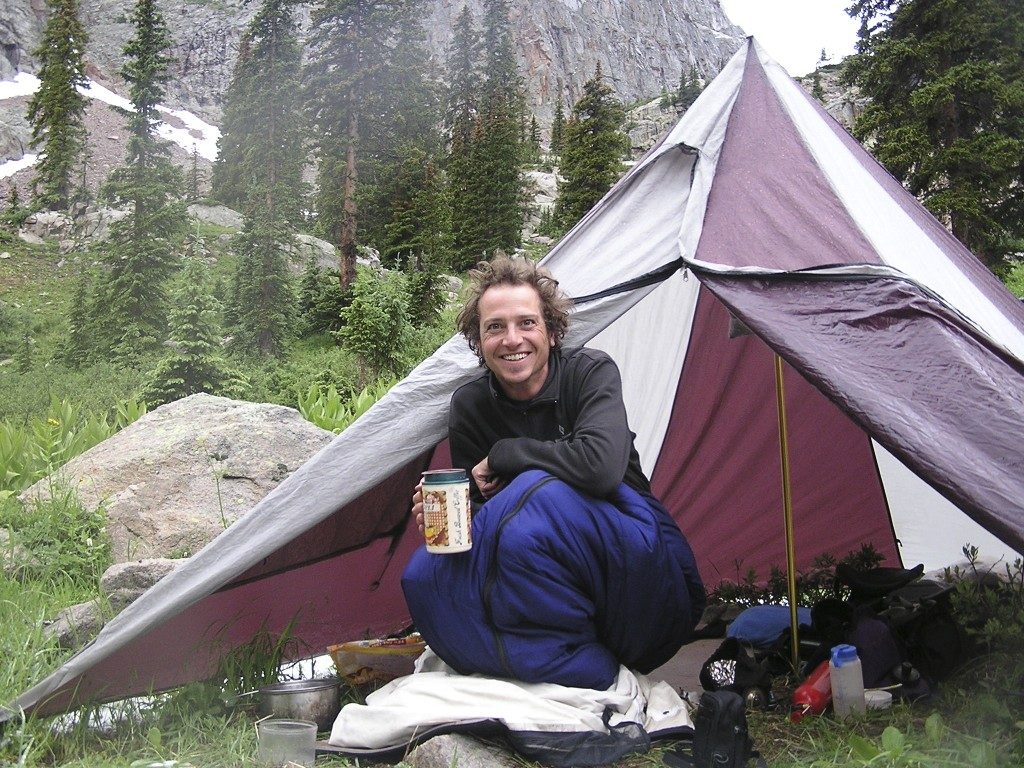 Stocking Stuffers
Luci Light: A rechargeable, inflatable, solar camping lantern. Most of my friends who are Outdoor Educators have one of these little lanterns and absolutely love them.
Packable camp towel: Perfect for drying off after a quick dip in an alpine lake or stream.
Camping cookbook: This book has a bunch of delicious looking recipes for cooking up something other than hot dogs and s'mores.
Gift Card Ideas
REI Membership: A one-time $20 fee gets you annual yearly dividends, where you get money back on the gear you've purchased from REI all year long.
State Parks Pass: Research this pass in your specific state, but it can often get you into the park for free and give you potential camping discounts
Gear
Dutch Oven: This takes car camping meals to the next level. You can dishes like lasagna, deep dish pizza or shepherd's pie.
Cast Iron Cookware: Going along with the cooking theme, invest in a durable cast iron skillet for your favorite adventurer. This thing will withstand getting rattled around in the car, high heat and you can cook almost anything you can think of in it.
For the Climber
Stocking Stuffers
Carabiners: These are some of my favorite lightweight, basic locking carabiners.
Climbing Chalk: Personally, I always get the cheapo kind, but there's some fancier options out there as well.
Climbing Tape: Always a crucial item in your favorite climber's pack.
Hand Balm: This stuff works wonders and will soothe cracked, cut up hands and fingers.
Gift Card Ideas
Access Fund Membership: This is an awesome organization that works to replace old climbing bolts, protect current climbing areas, promote sustainable climbing crags, and a whole ton of other causes. Becoming a member helps support their work across the country and often comes with a cool t-shirt.
Rock & Ice Magazine Subscription: This publication has excellent photos and interesting climbing-related articles.
Clothing
Belay Gloves: They look cool, feel good and protect hands from rope burn and getting covered in rope soot. What could be better?
Sun Hoody: This piece of clothing has seemed to explode in popularity the past few years, especially among the Outward Bound School in the Northwest. It is an extremely lightweight, breathable hoody that has UPF sun protection fabric.
Gear
Guide Books: It's usually a lot more enjoyable to climb somewhere when you have a quality book that lists the routes and has nice pictures so you can find where you are. Help out your favorite adventurer by gifting them with knowledge! Search around for popular climbing guide books here.
Belay Glasses: They may look pretty dorky, but they will save your neck from horrible belay cramping. 
Hand Warmer Chalk Bag: If I remember correctly, this product actually started out as an April Fools' Day prank by the company, but enough people wanted one, so they started selling them for real. Perfect accessory for a cold day of cragging.
Hangboard: A great way to keep up a climbing training regimen during the winter months.
Experiences
Consider gifting entry to one of the many U.S. climbing festivals. These events can be a fun way to connect with other climbers, attend clinics, watch climbing movies and get a bunch of climbing in. Special shout out for the women's only clinic listed on this link put on by Flash Foxy!
For the Traveler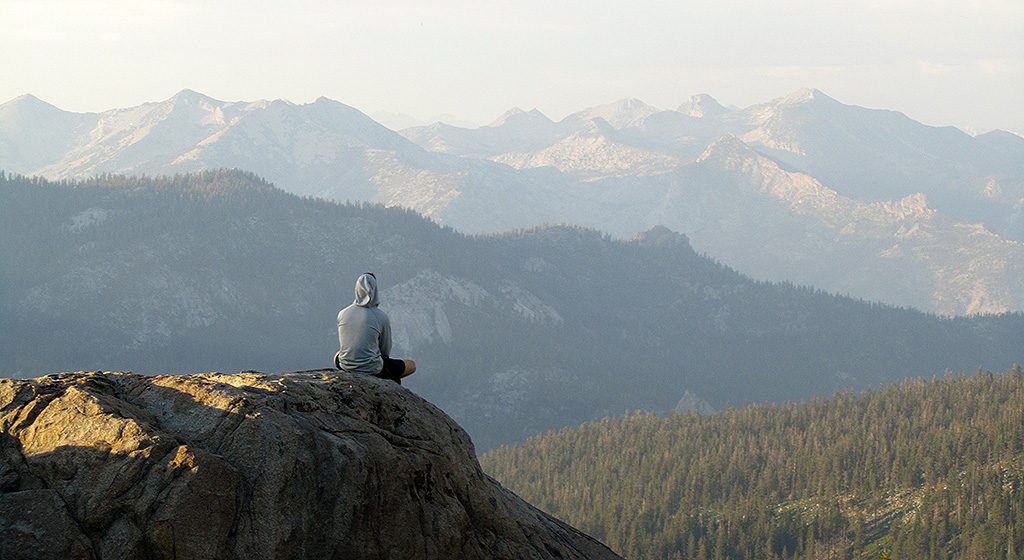 Stocking Stuffers
Travel Size reusable toiletry containers: So helpful for packing along all your liquid necessities on a trip. Nalgene makes some really good ones.
Snacks: As a self-proclaimed snackaholic, I can assure you that if someone is traveling a lot, they are also snacking a lot. Either stock them up on things you know they already like, or check out some of these neat snack subscription boxes to help them try something new.
Earplugs: Because the one little screaming baby on the airplane always seems to be right next to you.
Gift Card Ideas
Pack Up & Go: This is a surprise trip planning agency. You put in a few crucial details and they come up with the itinerary for you. You don't find out where exactly you are going until the last minute!
Air BnB: A great gift for a traveler that can be used all around the world.
Stitcher Subscription: Finally, your favorite traveler can listen to their podcasts without all of the annoying ads!
Gear
Fuji Instant Film Camera and mini photo album: For instant satisfaction in documenting all travel adventures.
For the Paddler
There are a few articles that already feature excellent gifts for your favorite paddler. Check them out here:
https://www.rei.com/s/gifts-for-paddlers
https://paddling.com/learn/gift-ideas-for-your-favorite-paddler/
For Someone Who Loves Homemade Gifts
Homemade trail mix, granola, or energy bars (Really anything homemade that is edible is guaranteed to be appreciated!)
Outdoor-themed art: Check out these awesome outdoor artists featured in Climbing Magazine for some ideas: https://www.climbing.com/people/8-climbing-artists-you-should-know/
Bonus
Check out these great sites for used gear before you buy new. You can also check your local gear shop to see if they have a used clothing and gear section:
https://www.geartrade.com/?gclid=EAIaIQobChMIiuKf1-i-3gIVgod-Ch3ftQxqEAAYASAAEgKotPD_BwE
https://wornwear.patagonia.com/
Don't Forget Cyber Monday
An Outward Bound gift card or swag can be an option to satisfy an adventurous spirit on your list. Whether your favorite adventurer is just starting out in their outdoor pursuits, or have been perfecting their skills for decades, there is an Outward Bound course sure to suit their needs. You can shop here for a gift certificate or swag.
And on Monday, November 26th be sure to check out the Outward Bound website for special discounts on courses just for Cyber Monday!
About the Author:
Cristina Woodworth is an Outward Bound logistics coordinator and assistant Instructor at the Northwest Outward Bound School in Mazama, Washington. During the off-season, you'll most likely find her on a mountain bike, a pair of skis, or lounging around with a good book. She has a degree in journalism and enjoys writing, photography and videography as well.