To get you ready for your upcoming adventure, we have rounded up our favorite outdoor podcasts that inspire, encourage and emphasize the importance of getting outside.
*Strong language may be present in many of the podcasts below. Please be advised.
The First 40 Miles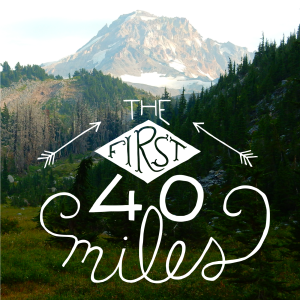 For those who are new to backpacking, The First 40 Miles podcast covers all of the essentials. Whether it's learning how to pack your backpack to hiking alone, to how to make the most of your time on the trail. This is a great podcast to listen to as you are preparing for an upcoming backpacking expedition with Outward Bound.
Listen to Episode 102: Stories that Inspire 
---
She Explores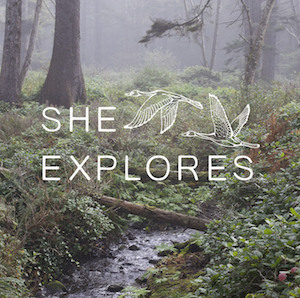 The She Explores podcast is, "a podcast for and about women who are inspired by time spent outside." This thoughtful and powerful podcast discusses important topics such as diversity and inclusion in the outdoors and shares stories from women who are breaking barriers in the outdoor industry.
Listen to Episode 13: Diversity, Beyond the Buzzword & Episode 16: Towards a More Inclusive Outdoors 
---
Mtn Meister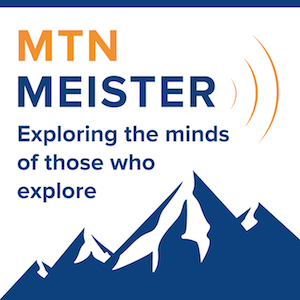 On the Mtn Meister podcast, interviewer Ben Schenck connects with top athlete around the world to explore the psychological 'why' behind expeditions. Exploring questions like:
Why is it important to step outside of our comfort zone? How do we weigh risk vs. reward? What impact does human behavior have on our decision making? These questions relate to the same transferable skills that have enriched students on Outward Bound courses for over 75 years.
Listen to Episode #144: Mircoadventures with Alastair Humphreys 
---
Hokule'a, The Hawaiian Canoe Traveling The World By A Map Of The Stars
This extended story from NPR  features the legacy of Hōkūle'a — using the observation of wave motions and location of stars from memory to travel the globe – a dying art:
"Embedded in the story of Hōkūle'a and the culture that created her is the story of a 2,000-year-old relationship with special islands and the sea. It is a story that was almost lost and was close to extinction. Ultimately it is a story of survival, rediscovery and the restoration of pride and dignity. It is a story of a society revaluing its relationship to its island home. It is a story that is crucially important as the world's populations struggle with the ability to live in balance with our island that we call Earth. It is a story that is still being written for our children and all future generations." Listen to the podcast while preparing for a sailing, canoeing or kayaking expedition with Outward Bound.
Listen to the Full Story Here.
---
The Dirtbag Diaries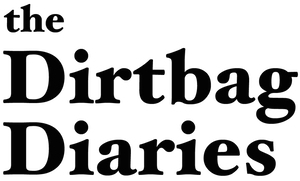 The Dirtbag Diaries podcast is known for its very real stories of the outdoors. With episodes focused on outdoor activities, conservation efforts and stepping out of your comfort zone, the podcast presents the outdoors as an outlet for exploration, discovery, perseverance and humor. Listen to the podcast while preparing for an Instructor Development expedition with Outward Bound.
Listen to Episode: Greater Than the Sum of Its Parts 
---
Horizon Line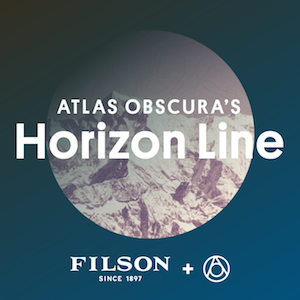 The Horizon Line podcast by Atlas Obscura features adventures from throughout history, such as the arctic ballooning expedition by S.A. Andree, Tenzing Norgay's virgin Everest summit and more. These short, entertaining stories are narrated by two different hosts who take a deep dive into adventure across history. Listen to this podcast while preparing for any expedition with Outward Bound.
Listen to Episode 1: The Arctic Balloonist
---
Ted Radio Hour

TED Radio Hour is a podcast based on the popular TEDTalks that explore "ideas, inventions, and new ways to think and create." From episodes on overcoming challenges and stepping outside your comfort zone, to discussions on diversity and inclusion, many of these episodes are great to listen to before going on any Outward Bound expedition.
---
American RadioWorks: Beyond the Blackboard
In this special from American RadioWorks, "Beyond the Blackboard" explores the idea of expeditionary learning. Featuring a segment on Outward Bound's founder, Kurt Hahn, the radio program traces the history behind the idea of expeditionary learning and investigates how American schools could benefit from integrating the concept into their classrooms.
Listen to the Full Story Here.
---
Whether you are preparing for your own outdoor adventure or are taking advantage of our courses, these podcasts are a great way to get motivated to get outside.
To learn more about what Outward Bound has to offer, sign up for our Newsletter.