Having come through the past sixteen months, we understand the importance of community and connection more than ever. But as adults, we may often forget how it felt as youth to not know anyone else like yourself and maybe not even have the capability to articulate what you mean by "like yourself." Being a teenager can be full of isolation without clarity on your identity, feeling like you don't fit in without fully knowing or understanding why.
High school can be stifling, and the power of meeting entirely new people, and discovering that they share similar experiences of high school despite being from across the country, can give youth hope and a much-needed connection with new peers. An Outward Bound expedition is an inherently unusual experience, unlike anything else many students have ever done. Going through an expedition together creates a shared bond, a rare story and a team who all share something extraordinary in common.
So, How Do We Build Connections?
Connections are often built through uniting with others against a common force, like siblings against their parents, but there is also a bond of uniting for something, rather than against something—a connection we would argue is more powerful. When there is unification around something positive, it creates a more lasting and authentic bond—one that doesn't vanish when the obstacle is eventually overcome but rather deepens into friendship and trust.
"Going through an expedition together creates a shared bond, a rare story and a team who all share something extraordinary in common."
An Outward Bound Intercept course gives young adults who may be struggling to find a positive connection with their peers or family back home a chance to experience deep community with new peers as they unite for a common purpose on an expedition. Overcoming frequent small obstacles together, such as tricky portages, headwinds and river crossing, builds immediate successes and bonds. While it may take longer for students to open up about their purposes, passions or struggles on an expedition, these daily small "wins" begin to build bridges of friendship and trust amongst students who were otherwise strangers days before.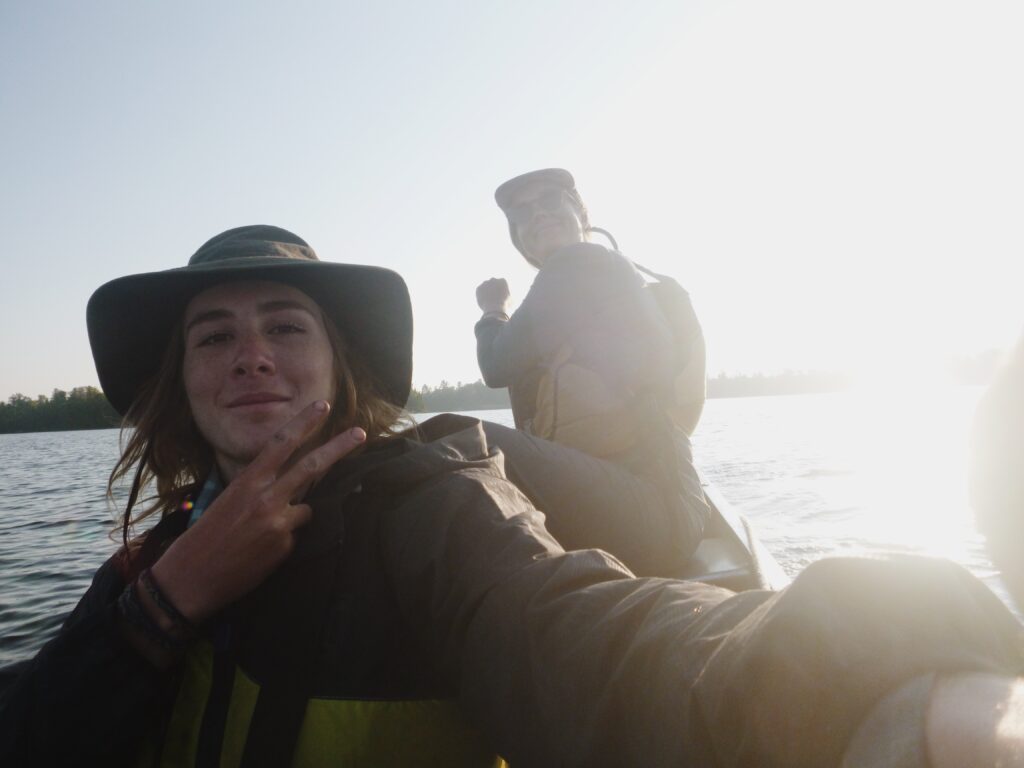 These experiences paired with traveling miles together in the woods undoubtedly create space for more expansive conversations on who students really want to be and hidden vulnerabilities that aren't easy or expected to be shared often but come forth as they float on a big lake under a sky full of stars.
The Power in Digging Deeper
Sometimes finding a connection with someone can feel impossible, but oftentimes it's just a matter of us not digging deep enough. All day in a tandem kayak or canoe provides students with room to dig deep with one another. To be paired together in a canoe with someone you never would have talked to in the school cafeteria is a risk most of us won't take on our own, but a nudge like this from the expedition can open up opportunities for connection beyond our ability to imagine in our own small social circles.
Maybe it's less surprising, that a student and their closest friends at home dislike the same class, like the same sports team and want to go to the same place on the weekend, but to meet someone totally new and discover that you've struggled with the same things can be deeply impactful.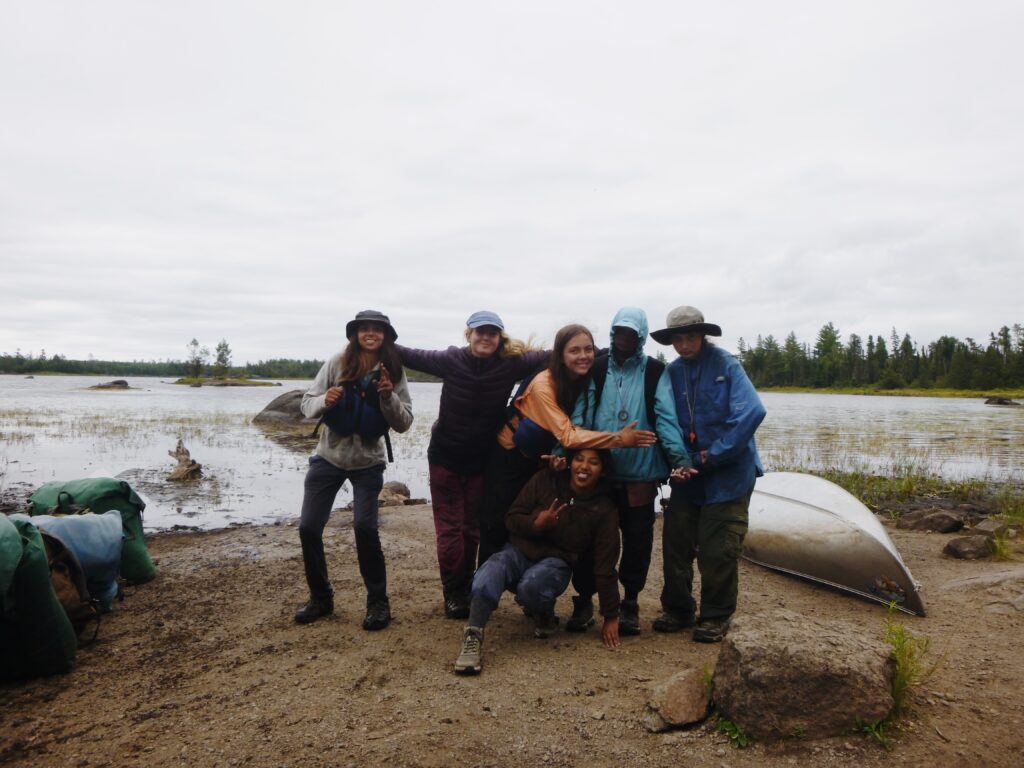 Connections on an Outward Bound expedition can feel accelerated due to the everyday nature of a course—spending every waking moment together, sharing meals, sharing high points and low points, and all without a phone or social media. Students who might only have had friends from out of state through social media connect with peers from across the country on a more personal level. As they share light-hearted, astonishing moments such as "I can't believe you've never eaten this or done this," they build bonds of friendship. Students who were strangers only a few weeks ago often discover opportunities for a life-long friendship.
Friendships Beyond Expedition
It's never been easier to keep in touch afterward, as it becomes the norm rather than the exception that teens have friendships they maintain over the internet. Sometimes students discover they're neighbors or live one town over and find ways to hang out regularly. No one can take away this shared experience, the foundation and mutual connection to a particular time and place in their lives, a turning point.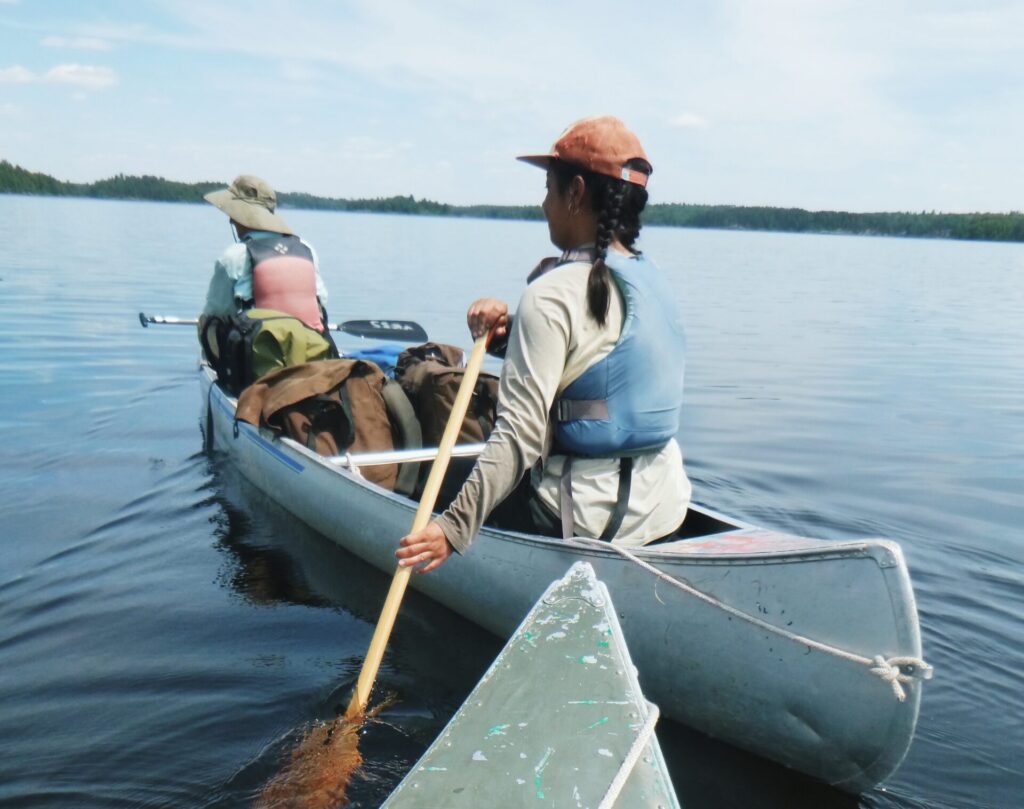 These friendships can remain strong long after the expedition is over, providing a new support system for alumni. These friends have gone through the same experience together, and however different their paths forward may be, they now have a new set of people who understand them and that they can count on. Even meeting other Outward Bound alumni later in life can provide an instant connection and bond as you compare notes and memories of your expeditions. It's always surprising to me how much we hold in common, even if our expeditions were separated by many years and vastly different settings.
Learn more about nourishing identity and community in the outdoors. 
---
About the Author
Renee Igo was an Outward Bound student at age 15 and has been instructing wilderness expeditions for the Voyageur Outward Bound School for the past eight years. When not instructing, she holds a variety of other teaching positions and raises sheep in Maine.