Explore what makes a National Forest different from a National Park and a handful of ways to explore and take care of the ones near you.
Acadia. Glacier. Grand Canyon. Great Smoky. Yellowstone. Yosemite. Chances are that you've heard of these famous National Parks. Our National Parks tend to get the glitz and the glamour, the Instagram hashtags and millions of visitors each year. 
But, have you heard of Chugach, Apache-Sitgreaves, Inyo, Los Padres, Uncompahgre, Medicine Bow or Sawtooth? Pretty cool names, huh? Never heard of them? You're not alone. These stunning places are just a sampling of some of our National Forests—hidden gems of America's public land system.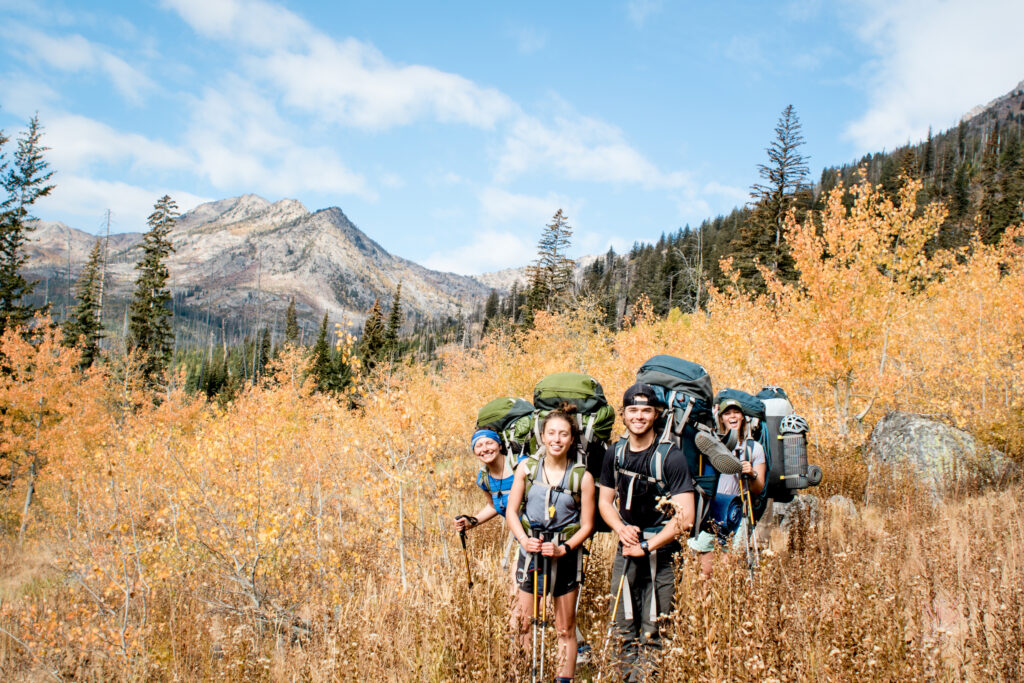 These cousins of the National Park System are often less-visited and less touristy, but just as incredible with even more space to explore. If you think the 84 million acres of land protected as National Parks is impressive, get this: 193 million acres are protected as National Forests and Grasslands. That's an area bigger than the state of Texas or about 9% of the total land area of the entire United States! 
What Exactly ARE National Forests?
So what exactly are National Forests? If you have no idea, you're in good company. Despite the fact that there are 154 National Forests in the United States, with countless recreationalists visiting to hike, camp, boat, swim, climb and ski in these lands, many Americans don't know what a National Forest is. This could be because the role our National Forests serve is a bit complicated.
According to the US Forest Service, who manages these lands, their top priority is "to maintain and improve the health, diversity and productivity of the nation's forests and grasslands to meet the needs of current and future generations." That means that these forests have to meet a lot of different needs. In addition to providing recreational opportunities and access, they also sustain the cultivation of natural resources like timber for paper products, habitat restoration for fish and wildlife and watershed management.
And get this, a National Forest doesn't even need to have trees in it! All kinds of ecosystems are protected, including desert environments, grasslands and prairies.
"I Live In the City. Do National Forests Even Impact Me?"
Perhaps you live in a city, far from wild spaces, and it's hard to imagine how National Forests affect you. Totally fair. How about this? Turn on your faucet and pour yourself a glass of water. Do you know where that drinking water comes from? 
According to the National Forest Foundation, about 3,000 communities (equalling millions of Americans) get water from watersheds that originate in National Forests and Grasslands. Those communities include Los Angeles, Seattle, Denver and Atlanta. That's right, Angelenos, there's a good chance that the water flowing into your tap comes from the Owens River in Inyo National Forest, about 250 miles from LA. 
In fact, 20% of drinking water in the U.S. is sourced from our National Forests and Grasslands. So the next time you make a cup of coffee, take a shower, water a plant or wash your hands, take a minute to consider where that water comes from.
Forests Provide Clean Air
Why else should you care? Well, when you think "forest," you probably think trees, right? Yup, exactly. The millions of trees in our National Forests help clean the air and store carbon. So you can thank them for helping in the fight against global warming and providing you with healthy air to breathe.  
Why Visit a National Forest Instead of a National Park?
Now that you know a bit more about what our National Forests are and what makes them special, perhaps you feel inspired to visit one. Excellent! 
Take a tip from the National Forest Foundation on why a trip to a National Forest might be easier, less expensive, less crowded and even more dog-friendly than going to the name-grabbing National Park on your bucket list. 
National Parks often have entrance fees (typically $20-35 for one vehicle) and may even require timed entry passes. Many National Forests don't do either. Check the US Forest Service website before planning your trip to see if an entrance fee is required

. Make sure to search for Fee-Free days when entrance fees are waived.

Trying to get a campsite in a National Park can be a major headache, especially this summer with so many more people traveling and exploring the outdoors. Fortunately the Forest Service has a system of free dispersed camping that allows prepared campers to get away from the crowds.

 

Can't take "Fido" into Yosemite or Yellowstone? Many National Parks have restrictions on pets. Some don't allow dogs to leave your campsite or be with you on the trail. However, all National Forests allow dogs.

Be sure to respect rules about leashing and follow Leave No Trace guidelines (cleaning up after your pet, for example) so you and your pup don't impact other visitors or sensitive wildlife. 
Outward Bound in the National Forests
Still skeptical? How about this: A huge number of Outward Bound courses take place on National Forest land. Chances are, if you've been on an Outward Bound expedition you've visited, started from or passed through a National Forest. Check it out.
Did you take a course in the High Sierra? You may have climbed on the stunning granite domes in Sierra National Forest or backpacked cross-country through Sequoia. Colorado Rockies Alumni might remember waiting out an afternoon thunderstorm from the safety of your tent in San Isabel or San Juan. Maybe you rafted down a Class III rapid in Deschutes National Forest. Nantahala, Manti-La Sal, White Mountain, Superior, Okanogan. Outward Bound Instructors have been to all these National Forests and we can tell you, it's awesome out there. 
Giving Back to Our National Forests
A key part of any Outward Bound experience is environmental stewardship. We follow Leave No Trace practices, role model good environmental behavior and many Outward Bound courses include a day of service. With thousands of Outward Bound students and Instructors traveling through these amazing public lands, we do our part to be good stewards and leave things as we found them.
While National Parks receive a high degree of protection and are intended to be kept "unimpaired" for future generations, our National Forests aren't always treated to the same protections. That means threats ranging from overuse and poor Leave No Trace practices, to major ones, like road building, logging and mining, are very real. Finding ways to take care of our National Forests is important. Here are a few things you can do to be a good steward of the land. 
Practice Leave No Trace
Just learned about LNT on your Outward Bound course? Put your knowledge to use and celebrate National Forest Week by organizing a Forest Clean-Up with your family, friends, classmates or coworkers. If you don't live by a National Forest you can still be involved by cleaning up a local park or even picking up trash in your neighborhood. Check out this Self-Guided Clean-Up guide to help you get started. 
Visit a Forest Near You
: 
Come on an Outward Bound course! Like we said earlier, we know of a few good places. 
Curious to see if there's a National Forest adjacent to that famous National Park? Check out this great resource for sixteen different National Forests to check out.
You can also use this handy tool to find a National Forest nearby and look into dispersed camping options.
Support and Protect Our National Forests—It's as Easy as Giving $1
Join the National Forest Foundation's campaign to plant 50 million trees in our National Forests. A $1 donation plants one tree.

Able to give more? Support the work of non-profits like The Wilderness Society, the Sierra Club, the Appalachian Mountain Club and the National Forest Foundation. 
Participate in National Forest Week – July 12-18
Not everyone can get outdoors but that doesn't mean you can't be involved. Check out the National Forest Foundation's website for ways to tune in virtually.
Get Out There
We hope this article has inspired you to get informed, get outside and get involved with our amazing National Forest lands this National Forest Week and for long afterwards. Be safe, have fun and hope to see you on the trail!  
---
 About the Author
Caitlin loves spending time with people in the outdoors. She aspires to help others cultivate the connections that can happen when we are away from distractions and able to be authentic. Caitlin has been involved with Outward Bound since 2007. She's worked at Outward Bound California and Colorado Outward Bound School as a Logistics Coordinator/Intern, Instructor, Course Director and Student Services Manager. She also works for Inward Bound Mindfulness Education and Stanford University's Adventure Program. Caitlin calls the West home and has lived, backpacked and climbed throughout the Western US including Joshua Tree, the Sierra Nevada, Arizona, Oregon, Western Washington, Colorado, Utah and Nevada.