Did you know that your favorite outdoor activity is not a coincidence – it actually can say a lot about the type of person you are. Do you love planning? Are you calm under pressure? A risk-taker? Do you go with the flow? Your personality may influence what you choose to do for fun outside.
There are so many ways to enjoy the outdoors. Discover what these outdoor activities say about you:
Backpacking:
Backpackers enjoy being budget savvy. They don't mind sleeping outside and are certainly familiar with great waterproof gear. Backpackers enjoy meeting travelers and sharing stories on the trail—they are masters at networking. They have a high independent need to maintain a flexible travel schedule as they know their day can be unpredictable with mother nature. 
Top three words to describe a backpacker:
Curious
Resourceful
Patient
Rock Climbing:
If you enjoy rock climbing, chances are you have bone-crushing confidence. Rock climbing is not only physically demanding, it's a test of endurance, agility and balance. Being comfortable hanging from a crag doesn't happen overnight, it takes practice. So for those who enjoy rock climbing, they probably also enjoy problem-solving and process improvement in their everyday life. The goal of each movement is to minimize as many unknown variables as possible and increase success. 
Top three words to describe a backpacker:
Process-driven
Goal-oriented 
Consistent
Canoeing:
Canoeing can be just as adventurous as it is unpredictable. People who enjoy canoeing generally choose laughter over frustration because when it's been raining for two days and your clothes are soaked, you can't help but keep paddling and laughing. Canoeing can be a relaxing way to travel which means one thing: sharing stories. If you're planning a canoe trip, chances are you can't wait to share quality time with friends and catch up on life. If you love overnight canoeing, your hard skills and off-site camping etiquette is on point!  
Top three words to describe a canoer:
Positive
Humorous  
Energetic
Sailing:
If your #1 outdoor activity pick is sailing, you know there's more to it than learning a bunch of knots. Being on the open sea, working with a team, studying the weather, etc. There are a lot of steps that need to happen for your sailing trip to be a success. Chances are, if you love sailing, you love planning and being an expert in your craft. Sailing requires a deep knowledge base of terminology, the ability to communicate clearly and calmly under pressure and a good sense of intuition to help predict what the wind will do next!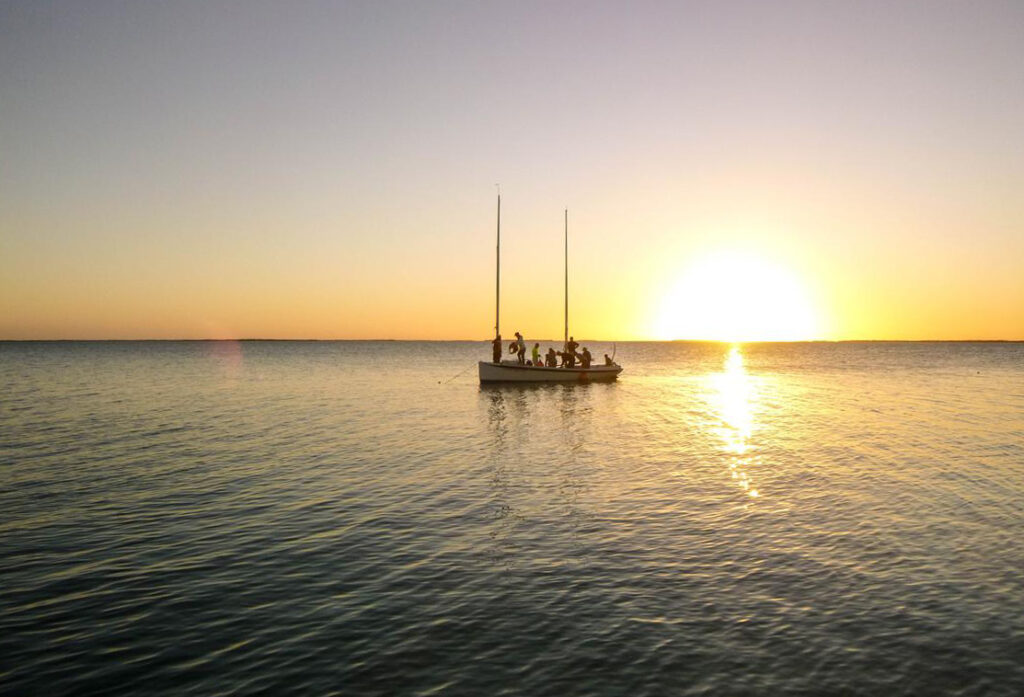 Top three words to describe a sailor:
Intuitive 
Team-oriented  
Calm
Rafting:
A love for rafting requires a level of knowledge that covers all the rafting basics as well as navigating rivers and looking for hidden rocks that can't wait to push you off course. But rafting brings out much more than technical skills. When you're out rafting, you have a passion for bringing everyone together, working in a team and creating memories around a one-of-a-kind experience on the water. Rafting tends to bring lots of people together from every walk of life, making it a fun way to develop new friendships and foster camaraderie!
Top three words to describe a rafter:
Inclusive
Passionate  
Storyteller
Mountaineering:
Being a good mountaineer takes lots of practice. From the physical and mental demands of the sport to a deep knowledge of terrains and climbing equipment, there is a long list of skills and tasks needed to make it up the mountain. There are jagged cliffs, ice routes, rock, snow and even animals to contend with while exploring. However, one of the most satisfying parts of mountaineering is the incredible feat you take and the satisfaction of the journey. That's why so many continue to scale up mountains year after year.
Top three words to describe a mountaineer:
Perseverant 
Spiritual
Patient
Dog Sledding:
There is more to being a musher than cuddling up with warm furry four-legged friends. From clearing trails, scooping poop, to hauling heavy supplies including water and food, there is no shortage of daily chores required to keep moving while dog sledding. Spending your time on this outdoor activity means you're going to have to tolerate some extreme temperatures too. Being a musher is choosing to be a coach, an athlete and a leader as you will always have to put your dogs first, caring for them throughout the journey.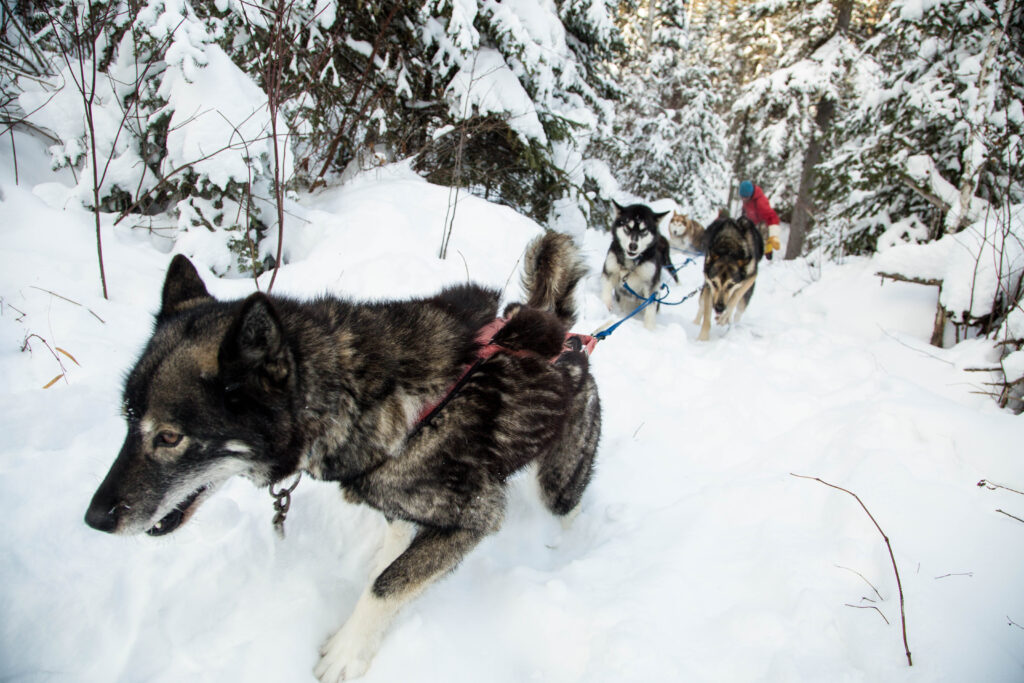 Top three words to describe a musher:
Enthusiastic
Tough
Compassionate
Ready to Take on a New Adventure?
Did you see yourself described in any of these activities listed above? Did any of the descriptions surprise you? Maybe now you're inspired to try a new sport! 
When it comes down to it, there is no shortage of exciting outdoor activities. At Outward Bound, we love challenging each other and find the great outdoors as a place that inspires and teaches us. Our hope is that through sharing our passion with those around us, our passion becomes your passion for a lifetime.
A great way to discover which activity you're passionate about is by spending a great deal of time giving it a try. Our Semester and Pathfinder expeditions offer immersive experiences in several activities depending on the course. Build up skills in canoeing and sailing on the Florida Canoeing and Sailing Leadership Semester. More of a winter adventurer? Test out the role of a musher on the Pathfinder Boundary Waters Dog Sledding & Cross Country Skiing. Or get the best of both landscapes on the 30-day Pathfinder Colorado Rockies Cross Country Skiing & Southwest Canyon Backpacking expedition.
Ready to take on a new adventure but not quite ready to do a 30+ day course? Check out all of our upcoming courses and discover how you can reach new heights through a new outdoor activity.
About the Author
Hanna McCarthy is a former Outward Bound Instructor and now lives and works in Philly with her husband, Nick, and two dogs, Jelly and Waffle. She finds time each year to surf in new places and enjoys spending time with friends and family. Hanna now splits her career between corporate and teaching yoga, finding balance in her life.