This post was originally published on November 26, 2019 and updated on October 28, 2021.
You finished your first Outward Bound course. Congratulations! Now you can't wait to go on your next one, right? Maybe you took a classic course as a high school student, and you're looking to continue your journey of self-discovery. What will you choose?
Consider a long expedition—30+ days—to experience even more. Pathfinder, Semester or Outdoor Educator courses are a perfect follow-up to your first Outward Bound experience. Before we jump into the reasons why, you may be wondering what each course is and what would work best for you.
If you're between the ages of 18-25, Pathfinder may be just what you're looking for. This 30-day course is geared towards young adults facing transition and identity formation—the right time to focus on self-exploration.
If you're considering taking a Gap Year, our Semester courses are the right option. Semester students, ages 18+, escape from the familiar, traditional, intense academic or working world and immerse themselves in the real-life classroom of the outdoors. Students find themselves in unfamiliar, often spectacular environments, traveling and problem solving with a group of peers. These courses are tailored to a variety of seasons of life, in a variety of seasons of the year, all around the world.
If your passion is helping others discover their strengths through challenge in the outdoors, and you want to turn this passion into a career, take an Outdoor Educator course! These courses help you gain competency in technical skills and hones your educational style in a real-world setting.
And now, here are a few reasons why taking one of these longer courses is so valuable after completing your first course.
1. Make Mistakes, Learn, Implement, Repeat
Feedback is how we constantly grow and learn from our mistakes effectively. And it's our goal as Instructors to make sure students receive timely feedback on a course so that it can be properly internalized and then implemented. Taking a longer course allows you to continue working on the areas you identified from your first course and implement everything you've learned. This ultimately makes you a stronger leader and communicator.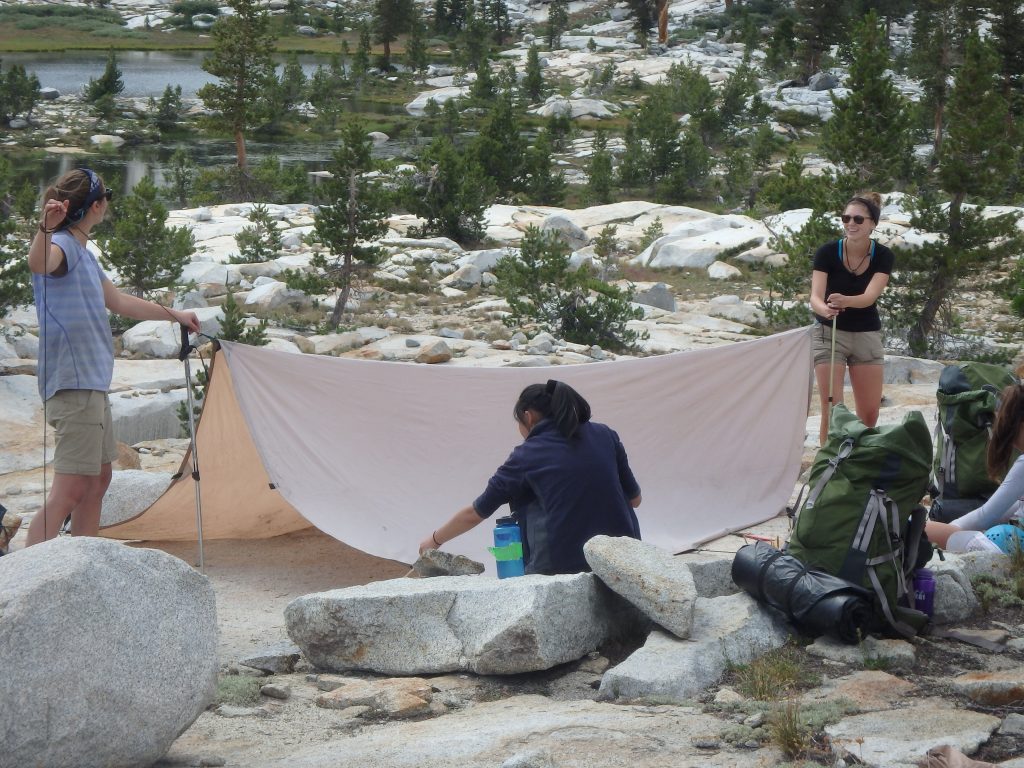 I remember one of my students who, on her first course, reported feeling shy and intimidated by camping in the backcountry for so long. She had never set up a tent, let alone a tarp shelter before Outward Bound. However, on her second course, she was teaching her fellow crew-mates how to do a trucker's hitch so the corners of their tarps would stay taut! When you're able to practice what you've learned, you can implement the feedback you received and get the experience of teaching others.
2. Perfect Your Leadership Skills
Longer courses create the space you need to hone in on your leadership skills and practice coaching and mentorship with your crew. Practicing different leadership styles and coaching others to be their best selves is a huge part of what we aim to accomplish—giving you the tools to succeed in all kinds of different situations. On a longer course, this is accomplished through more time, advanced instruction of concepts and greater responsibility given to students.
One of my students took a 7-day rafting course one summer, then came back later to take a 10-day rafting and backpacking course. I asked him why he came back, especially because he had done the rafting component before. He told me that he had so much fun on his last course, and felt so much more confident in himself afterwards, that he knew he had to challenge himself to try Outward Bound again. This felt huge, for me and for him. This student was really insecure about coming on a course in the first place. I was so impressed that he came back, especially to try a new activity.
3. Earn College Credit
Another little-known fact is that our longer courses can count for college credit. If you're working toward a college education, or haven't decided your path in life, a longer course will help you figure out where you want to go and how to get there. And you can get college credit in the process.
Remember the Beginner's Mindset
If you do sign up for another expedition, remember to step into it with a beginner's mindset. It's easy to get caught up in the mentality of: This is how my last course went, so this what I should expect now. Don't just be open to new experiences, be open to new insights, realizations and feedback. With that mentality, you are sure to gain more from the experience than you thought possible.
About the Author
Kate Samp is an Outward Bound Instructor in the Northwest. She loves climbing mountains, yoga and whitewater rafting. She writes from her home in Bend, Oregon.