What season pops into your head when you think about camping? If you're thinking of summer, you're probably picturing images of refreshing lake dips and lounging in toasty rays of sunshine. However, have you considered camping in the winter? There are so many advantages people don't realize, like learning new skills, seeing interesting wildlife and experiencing unforgettable winter sunsets.
Learn why camping in the winter should be on your list this year.
Six Reasons Why You Should Go Camping in Winter
1. Utilize Your Creativity with Snow Structures
Winter camping could mean camping on snow in the mountains. With the proper equipment and layers, snow can actually be a comfortable surface to sleep on. Snow also has the fantastic advantage of being moldable. Whatever you dream of, you can make it. Perhaps a lounge chair with a foot rest? Or an intricate kitchen space with counters, bench seating and a freezer? Especially if you are staying multiple nights at the same snow camp, it can be fun to make your site feel more homey! Check out some quick tips for snow kitchen building here.

2. Take Your Pick of the Primo Spots
A major advantage to winter camping is the lack of crowds, so you can snag that coveted spot during the off-season. You'll also have the views to yourself and the whole camping experience can feel more rugged and remote. Even if you've camped at a certain spot a lot during the summer months, it can feel like a totally different place blanketed in the cooler temperatures and soft snowfall of winter. Many federal and state parks have easier permit access and lower camping prices during the shoulder seasons, as well. Get some snow camping destination inspiration here, or check out this list for some areas with milder winters. 
3. Get a Different Perspective on Wildlife
Winter can provide a whole different perspective on the creatures that live in the wilderness. Whether it's spotting some tracks in the snow or catching a glimpse of a bird you'll only see in the winter months, it's awe-inspiring to think about the animals that survive in the elements year-round. Check out this other blog post to learn about more winter wildlife experiences you can have.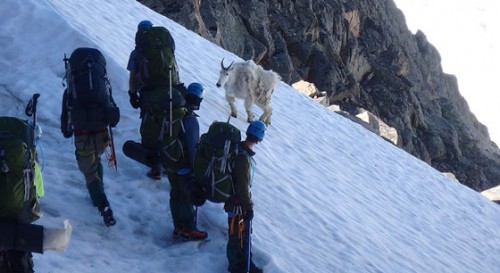 4. Enjoy a Hearty Meal Around the Campfire
Nothing beats a hearty bowl of stew in the wintertime while hanging out around a crackling fire. Colder temperatures mean you're burning more calories to stay warm, which means you should be making some delicious and dense camp meals. I'm talking about baked goods, dutch oven entrees (if you're car camping), and all the hot drinks that exist. Get some mouth-watering ideas from this blog post. Another way to add some excitement to your winter meals is to create a hot chocolate bar! Bring some mix-ins to spice up a cup of cocoa. Get some ideas here.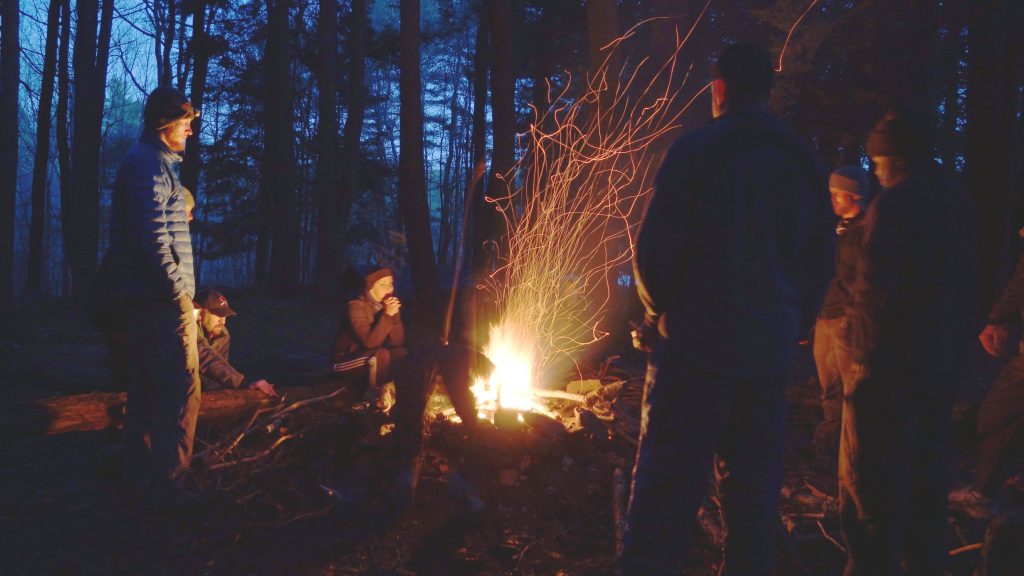 5. Experience a Backcountry Cabin or Yurt
While this post has mostly focused on tent or car camping in the winter, there are also many networks of cabins and yurts you can access via skis or snowshoes in the shoulder season. Some are first come, first serve, while others take reservations. Sometimes it takes a bit of research to track down the cabins in your area, but it's worth it! You can head out for a day of exploring in the snow, and return to your cozy hut to stoke the wood stove and relax away from the elements. This blog post talks about just one of the many interesting cabins out there.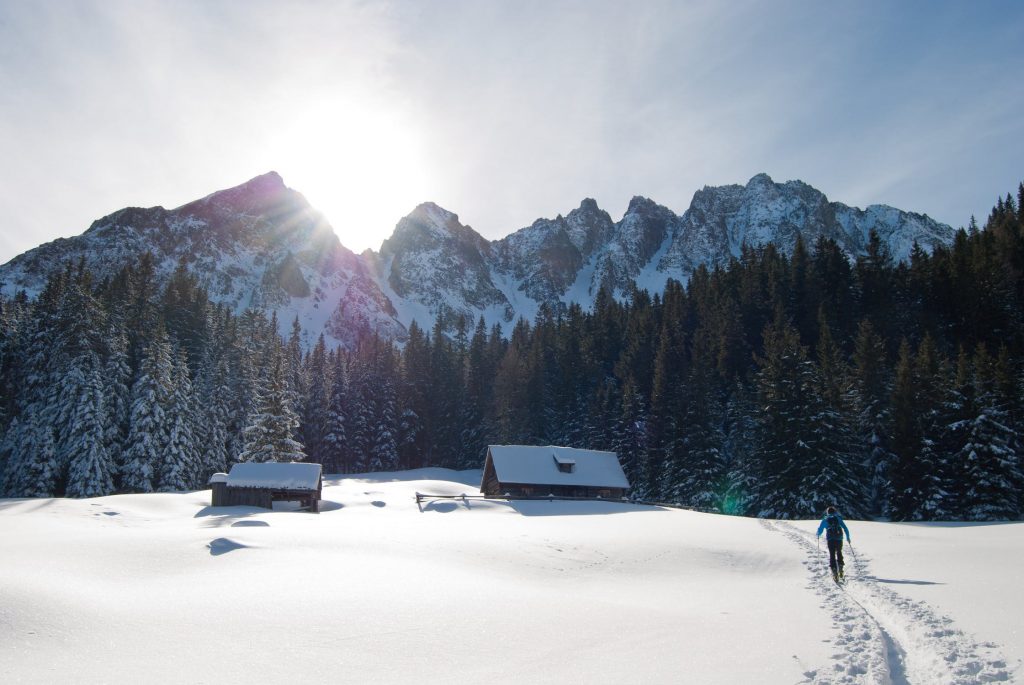 6. Learn New Skills
Winter means a plethora of cold weather specific activities to participate in. For example, you could try out:

Backcountry ice skating

Alpine ski touring

Ice fishing

Ice climbing
———————————
These are just some of the things that excite me the most about winter camping. Hopefully you feel a little inspired to explore some new, or familiar, terrain this coming winter. If you've never camped in the winter before, make sure you do plenty of research and ask for advice on proper equipment, clothing, fuel needs and other essential winter camping information. This site will get you started on the basics! 
If you want to learn how to camp in winter like a true pro, check out one of our winter expeditions.You can travel deep into the snowy backcountry of Colorado or the remote wilderness of the Boundary Waters in Minnesota and learn skiing, snowboarding or dog sledding—and so much more. Winter courses offer a welcomed change of scenery and a chance to learn new skills and more about yourself.
About the Author
Cristina Woodworth is an assistant Instructor at the Northwest Outward Bound School in Mazama, Washington. During the off-season, you'll most likely find her on a mountain bike, a pair of skis or lounging around with a good book. She has a degree in journalism and enjoys writing, photography and videography as well.