Intercept Expeditions for Struggling Teens & Young Adults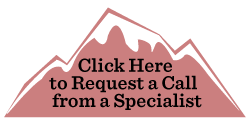 Outward Bound offers wilderness expeditions year round for teens and young adults struggling with destructive behaviors. Intercept expeditions in unfamiliar territory instills confidence and strength and helps your teen develop new perspectives and skills for dealing with the transition into adulthood.
Welcome
You are beginning a great adventure. We are invested in your success and enjoyment of your course. Your course will be an amazing experience, an opportunity to learn and grow in new and positive directions that will last a lifetime, but attending an Outward Bound course, like any wilderness expedition, requires planning and preparation and our Application is the beginning of that process.

Please open your Application Packet and any assigned questionnaires and get started as soon as possible. Your completed Application is due no later than two weeks from your application date. Some applications may require the return of materials in as little as 24 hours.
Message to Parents
You are making an investment in the growth and development of your child as well as giving him or her an amazing experience. While Outward Bound is a nonprofit organization, our courses are not inexpensive. As you will see in this document, if your child is expelled you should NOT expect to get your money back.
You will be relying on your child to meet our expectations for behavior and effort and therefore successfully complete the course. We expect there to be varying levels of motivation. We expect there to be homesickness, doubt or even a desire to quit and we will help them work through these challenges. Our purpose, is to help students push past doubt and successfully complete their course, but if a student is determined to leave we simply cannot and will not make them stay. A student who is not willing to fully participate can compromise their safety and quality of the course and will call you to arrange for travel home.
We recommend reviewing this information with your child.
Risks
Living and traveling in a remote wilderness setting exposes you to risks. We believe those risks enable you to gain insights and perspective unavailable anywhere else. Our commitment to delivering those benefits to you stands alongside our commitment to safety. Our staff at all levels is dedicated to your safety by their words, actions and values. Outward Bound instructors receive regular training in the various outdoor activities and environments available on our courses. Most instructors are certified as a Wilderness First Responder or Wilderness Emergency Medical Technician or equivalent. Our programs are regularly reviewed by outdoor professionals from within and outside of Outward Bound in order to identify and consider potential hazards. Outward Bound has been a national leader in wilderness safety for over 40 years and frequently advises and assists other organizations in outdoor adventure risk management.
Yet, risk and uncertainty are central to the concept of adventure. The intent is not to avoid activities involving risk but to embrace them. Risk is a platform for delivering meaning, growth, physical fitness, and leadership.
Our staff is trained to identify and manage the risks of travel in remote areas. Your instructors are trained in first aid, search and rescue, and emergency management, but they cannot guarantee your absolute safety - you must take responsibility for your own well-being and follow all instructions. You should come to your course prepared to work hard, take responsibility for yourself, and master the skills taught on the expedition, because you will be traveling in a remote area, hours or even days, from definitive medical care.
Each course carries a cell or satellite phone for emergency communication. However, coverage in the backcountry is limited and there is no guarantee that the phone will work from any given location. For your safety, it is extremely important that you share any and all medical or psychological issues you have when filling out the medical history section of the application.
Outward Bound is NOT for teens with a history of violent behavior, recent suicide attempts, serious eating disorders, chemical dependencies or chronic juvenile offenses.