While many of us are embracing this time of year for winter sports, the frigid weather and short days also give us an excuse to stay home, be cozy and watch movies. This is especially true for movies that keep us stoked about outdoor adventures that are in our near future. Here are 10 outdoor adventure films that are meant to inspire us, educate us, and remind us that the outdoors is a place for challenge and discovery.
1. Pretty Faces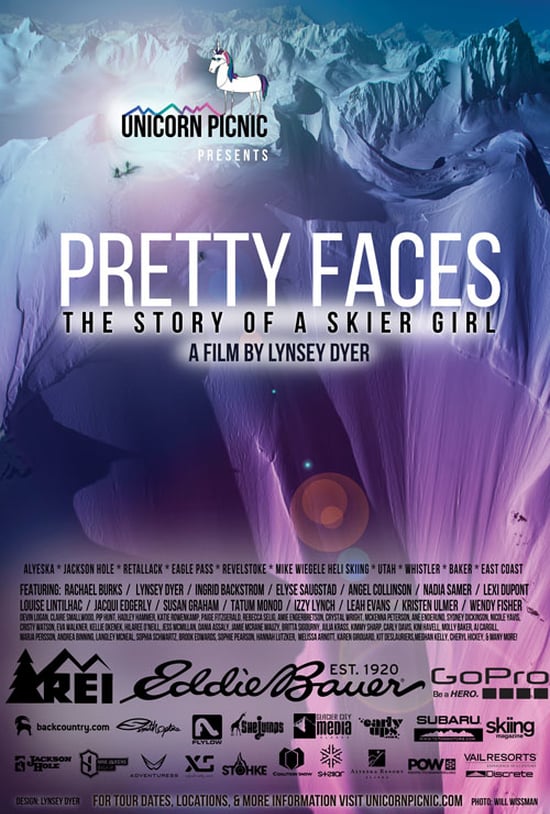 A high-energy, snow-crazed documentary is a perfect place to start. Pretty Faces, produced by big mountain skier Lindsey Dyer, follows a handful of rambunctious female skiers who swiftly disprove the outdated stereotype that men are better at outdoor sports. These pros show us how it's done as they drop into some of the roughest double diamond+ terrain, grinning from ear-to-ear, and pushing the boundaries of alpine skiing with style. Watch this movie and immediately feel like you can do anything.
Watch the trailer:
Rent or buy the movie online here.
2. An American Ascent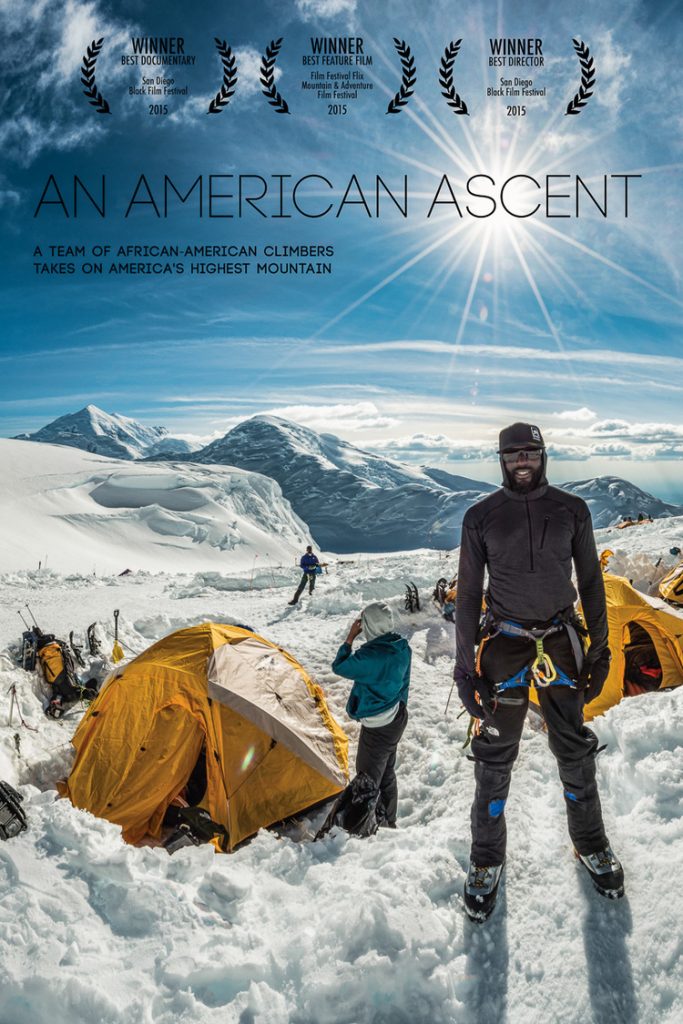 An American Ascent not only chronicles an exciting expedition to the top of the highest peak in the United States, but opens a conversation about the complex relationship of race and accessibility in outdoor sports. Follow a group of nine black mountaineers up Denali on the 100th anniversary of its first ascent, and witness them challenge the exclusivity of outdoor sports. This film is exhilarating, inspirational and profound all at the same time.
Watch the trailer:
Learn more, watch the movie online or buy a hard copy here.
3. The Canoe

In this 27-minute feature film, explore the relationship between five canoeists and their canoes across the province of Ontario, Canada. Each one has a distinct bond to the sport that is made significant through stories, cultural traditions and the relationships they have with others and the environment. This short documentary is a beautiful glimpse into the value of narrative between individual and place.
Watch the full feature film here.
4. Valley Uprising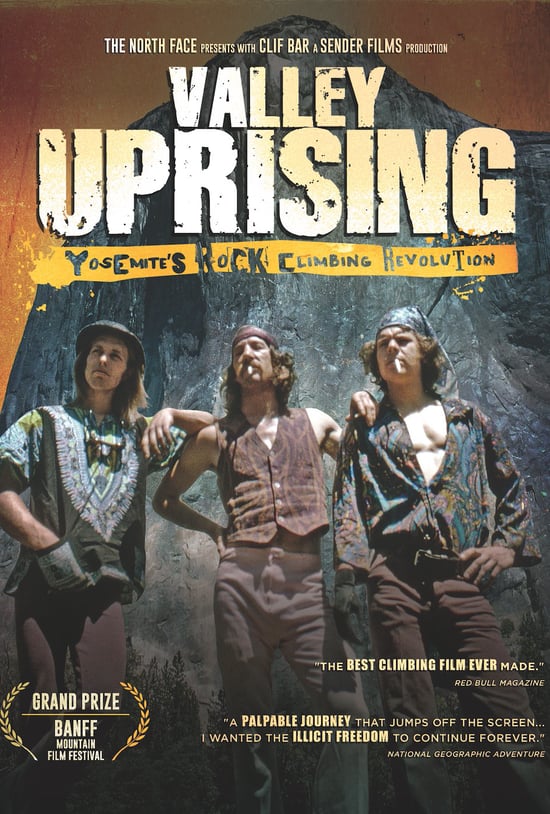 Check this film out if you're looking for an adrenaline fix. Valley Uprising chronicles the climbers who shaped the climbing counterculture in Yosemite National Park over the past 50 years. This beatnik bunch dared to climb higher, riskier and more exposed faces that pushed the limits of climbing as a sport; while clashing up against the values of the National Parks Service.
Watch the trailer:
TIP: This movie is also streaming on Netflix.
5. Meru
Released in 2015, this classic mountaineering documentary follows three alpinists to the top of Meru, a 21,000-ft peak in the Himalayas. Conrad Anker, Jimmy Chin and Renan Ozturk discuss how these types of dangerous expeditions are not a choice for them, they are a requirement. Something within them cannot live without accomplishing these big climbs; yet the risk of death is inevitable. In this film, follow their trek while exploring their motivations, support systems and obsessions with the climb.
Watch the trailer:
Stream the movie online or buy it here.
TIP: This movie is also streaming on Netflix.
6. Mile… Mile and a Half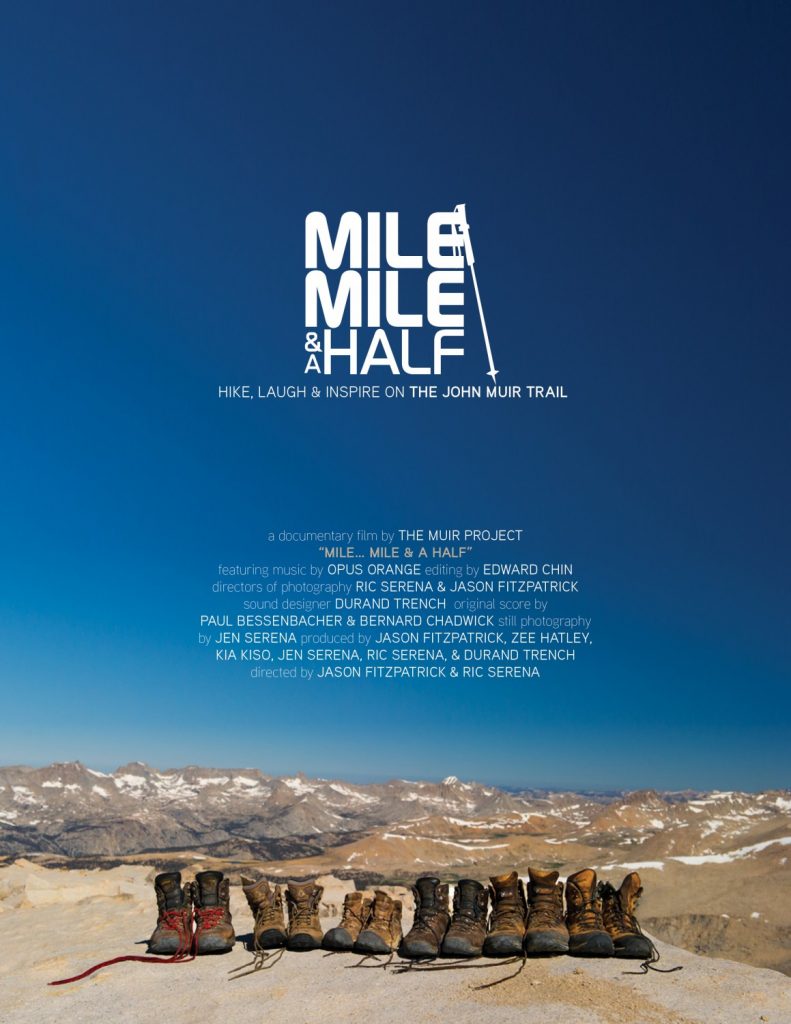 For those of you who have ever considered embarking on an extended hiking trip, this documentary will get you excited. In Mile… Mile and a Half, we follow a group of five hikers with one goal: complete the John Muir Trail, a 219-mile stretch of the Pacific Crest Trail in Yosemite National Park, in 25 days. Together we witness that the success of their journey exists in the beauty they experience, the wealth of stories they collect and the lasting bonds they make with each other.
Watch the trailer:
Buy or rent the movie online here.
7. Maiden Trip
Here's a film that chronicles an extraordinary adventure at sea. In 2010, 13-year-old Laura Dekker embarked on a journey to sail around the world single-handedly. After fighting a legal battle for permission to sail alone at her age, Dekker embarked on the incredible two-year expedition to become the youngest person to ever circumnavigate the globe. If anything, this film documents how unthinkable expeditions can be accomplished by the untiring spirit of adventure.
Watch the trailer:
Rent or buy the movie online here.
8. The Great Alone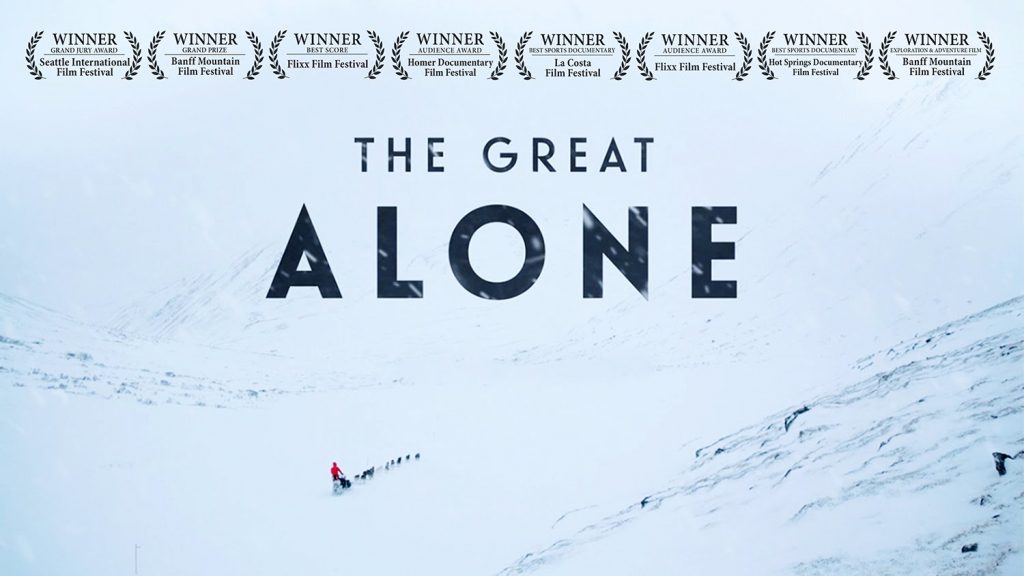 This documentary depicts the true meaning of tenacity. Lance Mackey competes in the greatest dog sled race in Alaska: the Iditarod. Mackey, son of a former Iditarod champion, follows his father's footsteps and takes you on an emotional journey as he fights all odds to finish victorious.
Rent or buy the movie online here.
TIP: This movie is also streaming on Netflix.
9. North of the Sun
There are countless movies of surfers trying to find the perfect wave, but this one sets itself apart by the sheer adventure (and pain) that these men are willing to endure for the best swells. Two friends decide to spend nine months surfing in freezing conditions in an uninhibited bay on an island in Northern Norway. They build a shelter out of driftwood, endure the challenges of the climate and document surfing as it's never been done before.
Watch the trailer:
Rent or buy the movie online here.
10. China Doll
Another climbing film is thrown in the mix because it's sure to get you inspired (or at least get your palms sweating). Heather Weidner is featured in this 20-minute film that documents her incredible completion of a high-grade, traditional route in Colorado's front range: China Doll (rated at 5.14a R). We witness how she overcomes barriers of self-esteem, gender stereotypes and her own physical capacity to become the 4th woman in the world to climb a 5.14 classic route.
Watch the full feature here:
What are your favorite adventure films? Let us know what outdoor adventure films inspire you from the list above or from your own personally curated list of favorites. Happy watching!
About the Author
Eva Johnson has worked at the Colorado Outward Bound School (COBS) for two years as a Field Intern and Logistics Coordinator. She's a Colorado native and if she's not in Leadville working at COBS, she's probably adventuring in South America, surfing on the rugged Oregon coast or teaching kids to climb rocks.