Intercept courses teach students the connection between handling responsibilities and earning privileges. Parents and guardians learn parallel with them—at home—that the importance of structure comes from themselves and their ability to practice compromise and consistency. The bottom line is, if we are inconsistent as educators and/or parents, then our students/teenagers won't learn or be able to perform successfully without our help. And that's what we want, right?
Consistency Doesn't Bargain with Success
Our actions have consequences. Consistency helps students put two and two together, and it's one of the most important components of the course design. From day one, we set a precedent of high standards for what they can expect from us, each other and the course. And that's where the magic comes in—the students knowing exactly what the expectations are. Providing those and being consistent gives them opportunities to take ownership for their actions, and build self-awareness and decision-making skills. Emphasizing consistency helps students get in a rhythm with a new way of living.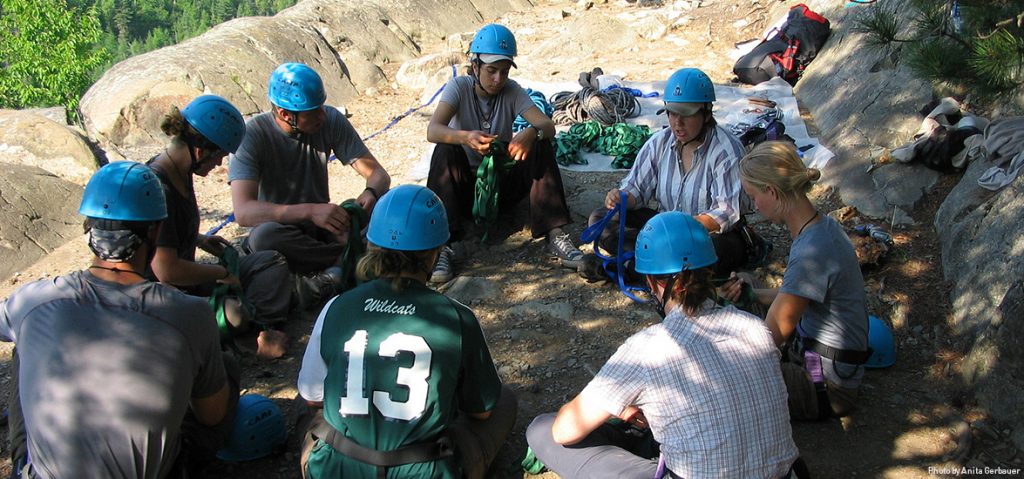 Because embarking on a course is a huge adjustment, students are encouraged to ask questions and provide input. They won't respect or follow a set of rules if they don't understand why they are set in place and how it affects them. They will be more invested in a course if they are provided logical reasons and chances for compromise. This all starts on day one.
We help our students manage their time at the beginning of a course and teach them the outdoor and interpersonal skills they need to feel successful living outside. Towards the middle of a course, students put those skills to the test, relying less on the Instructors and more on each other to overcome challenges and reach their goals. And by the end of course, it's their choice to use those skills, without looking for authoritative permission or guidance. And this is what ultimately empowers them to take on more responsibility, because they learn that they can handle it, and even thrive, without us.
Students can't thrive without learning the hard way, however. Sometimes as educators/parents we can fall into the trap of giving one too many second chances. We care and want them to succeed, but we don't want to enable them, we want to empower them. Coming from a place of empathy and necessity, we need to be as close to perfect as we can be when creating structure for our students. If we do this, then the need to give out second chances will decrease. Students will learn self-discipline, recognize the impact their actions have, and rely less on making excuses and more on taking ownership and forward-thinking. Consistency doesn't bargain with success. By staying consistent and upholding rules, everyone learns that the classic mantra, "work hard, play hard" is not a cliché.
Work Hard + Play Hard = Responsibility and Freedom
We can tell our students this over and over again, but the best way they learn is by experiencing it themselves. Working means completing tasks, and working hard is doing it consistently. Whether they play or play hard is dependent on their follow-through with expectations. The equation is simple and I'll use my favorite and classic Outward Bound example to show you:
A student group just finished cooking dinner and are prolonging cleaning the pots. They are tired and are hanging around the fire instead of working. This can be a powerful moment for students to step up to the plate and bat a home run or strikeout. It's their choice. The pots, however, must be cleaned. And we'll hear a cry of "why not tomorrow morning? We promise, we'll clean it right when we wake up," or "Why can't you do it?" pointing fingers at each other instead of looking at themselves. As Instructors, it's best not to be humored by their testaments, but remind them that they've known the cleaning standards since day one and the consequences of their choices if they choose to clean it or not. Sure, at home, leaving a dish in the sink is no big deal overnight, especially if you're tired and want to get to bed early, but the consequence of leaving dirty dishes out in the woods is not as simple—bugs, bears, racoons, dirt—all enjoyable from a distance, not in your bowl. We're all guilty of using every excuse in the book to get out of something, but on a course, "the dog ate my homework" excuse doesn't work. They will learn, and if it's the hard way, so be it.
Like I said, it's trial by error, mistakes are inevitable; if we as authoritative figures can maintain structure and follow through with our word, then they will follow through with theirs. Trust works both ways and once students get a feel for the freedom they've earned, they will work hard to earn it back if they mess up, which they will at some point. Work hard, play hard: they are insignificant without one another.
Eventually the dishes do get done, and they may have spent more time complaining, but we're satisfied. If we had allowed them to wait until the morning, we would be softening the structure. If we give them one get-out-of-jail free card they'll keep asking for more instead of learning the importance of follow-through. Even though they didn't want to, they still did it, because they knew they had to. And they can go to bed knowing they'll wake up without having to watch ants dance in their breakfast.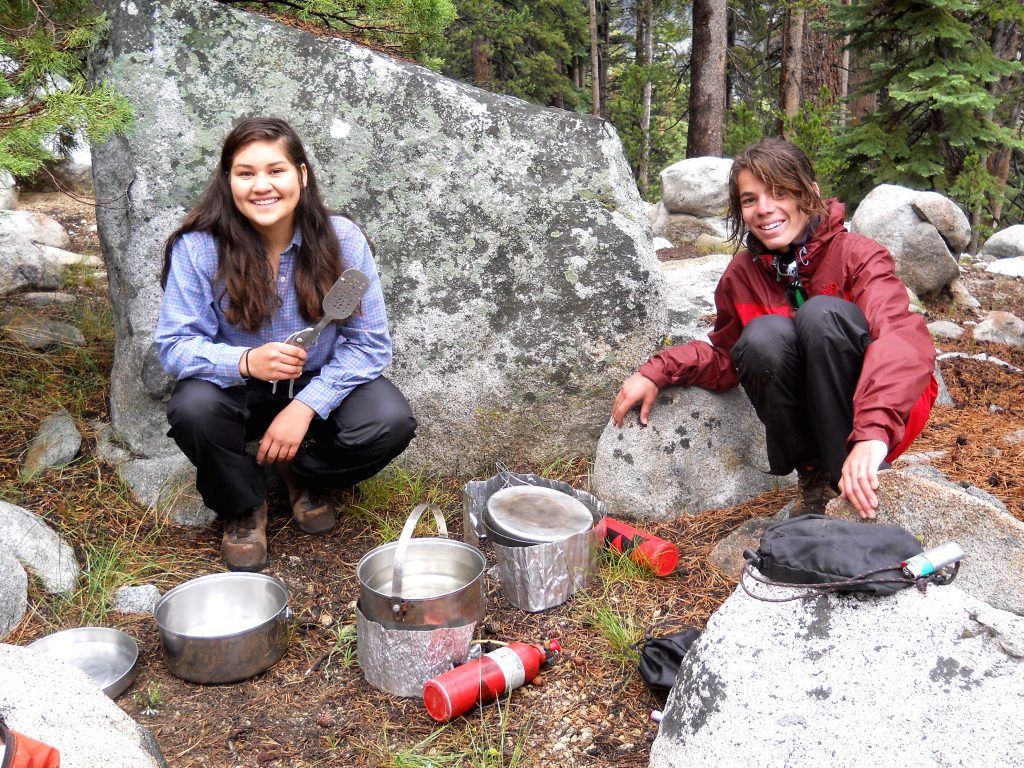 It's Not Easy, but It's Meaningful
It's hard being consistent and sticking to a routine. There are some days when we just don't care, don't feel like it or want to give up because it's easier than putting ourselves through failure. It happens to all of us. But what doesn't happen on an Outward Bound course is allowing that to be the end. Students quickly learn that their days in the wilderness are far more enjoyable when they are consistent, and if not with routine because things do come up, and plans may change, then with the way they care for and communicate with each other.
I learned early on that when all else fails, you have structure to rely on. The more time and consideration you put into your structure, the more likely the success your course or household will be. Teenagers will know what to expect and once they fall into the routine they will succeed without you. Which is in fact what we want. Teens can be responsible without your help. They can do it, you just have to let them. It may take a few times, and there will be mistakes, but that's okay. It's supposed to be hard; that's what makes it meaningful.
About the Author
Blaine Weiss is an outdoor Instructor who works primarily with the FINS and Intercept programs of the North Carolina Outward Bound School. With a background in film and writing, she seizes opportunity to fuse her interests in the creative arts with her love of the outdoors.