"I will never litter again," one of my students declared on a canoeing expedition in Florida.
We had just finished picking toothbrushes and straws out of the sand. We collected them in black garbage bags that billowed in the wind as we carried them down the beach. Our crew uncovered oysters and coral that were wrapped in balloon ribbons and plastic pieces that hold together six-packs. We sifted through shells to find brightly colored bits of microplastic and styrofoam. We found nails and grocery bags, and carefully added them to our growing collection of trash.
"I always throw trash out of my car while I'm driving," he said. "I crumple up my McDonald's wrappers and toss them out the window. Cups. Papers. I will never do that again."
"Why not?" I asked, thinking that it had something to do with the hours of labor he just poured into cleaning up the small section of beach we were on.
"Because it's not cool," he stated. "It's not good for the Earth. The birds are going to eat it and get sick. Or the crabs or the turtles."
I immediately felt a sense of pride in our service. This student's experience on his Outward Bound course left him thinking more compassionately about his impact on the planet and its inhabitants. Twenty days of living among the birds, crabs and turtles might do that to a kid.
The Impact of the Wild
An expedition strips you of a lot of things—a flushing toilet, a mattress, a cell phone. It's important to miss those luxuries.
The wilderness strips you down, too, of your ego, your predetermined limits, your normal routine. It's important to let go of those conceptions.
No matter your age, when you're stripped of all those things, you're left with a choice to either wallow in what you miss, or be grateful for what you had before and appreciate what you have now.
But for every bit that Mother Nature holds us down and humbles us, she implores us to persevere, and to do so with compassion.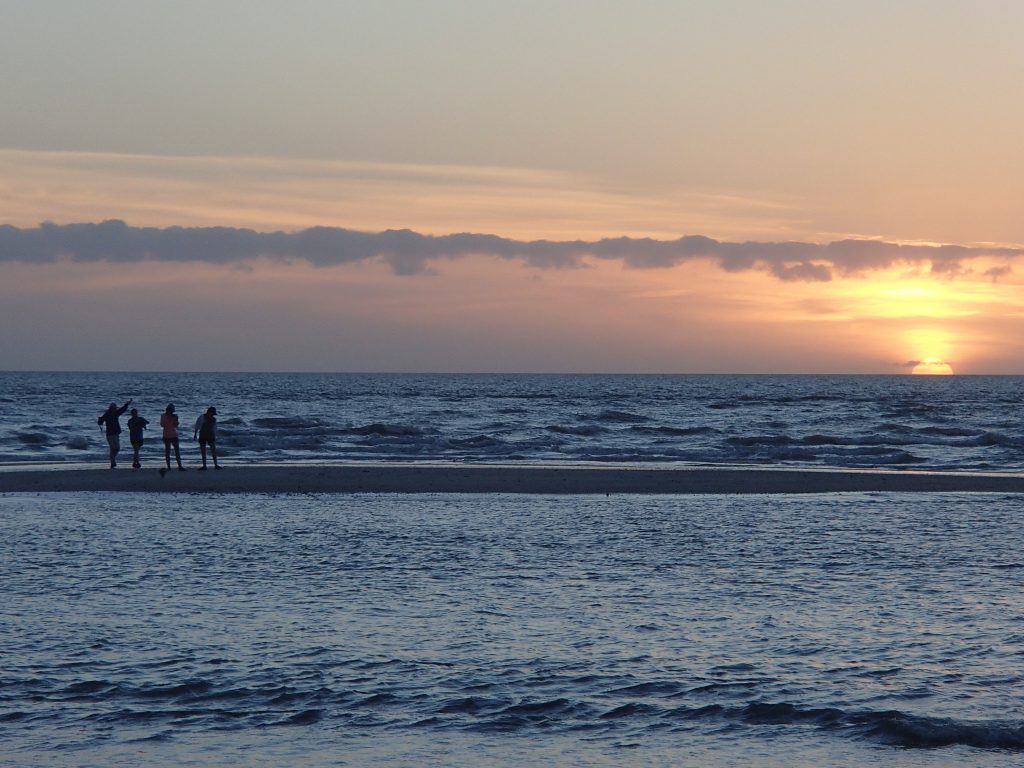 Because the elements can be harsh, we must operate with self-compassion when we're living in the wilderness. We have to take care of ourselves so that we can stay physically, mentally and emotionally healthy. And if we are out there with others—like on an Outward Bound course—we must operate with compassion toward them, too. We need to realize when others have reached their breaking point and are continuing on by sheer instinct, because continuing on is innate in humans. We must operate with compassion toward the world with which we feel connected, because we are in the unique and privileged position of being completely submersed in it.
The Impact on Kids
For kids, the impact of the wild is even greater than it is for adults because their brains are still developing. Their experience with the world around them is like a beautiful, mysterious "connect-the-dots" picture, to be completed when they reach adulthood and their brain officially fuses together.
Many of the kids I work with haven't had previous experience in the outdoors. The Florida location at which I work serves a lot of young people who live in the cities of south Florida, and many have never held a canoe paddle or slept in a tent before. It's been incredible to witness their first true experience with the Earth. We stop what we're doing when birds fly overhead, or when we see an alligator sunbathing on a log or a fish jumps out of the water. These "pause action" moments may be unattainable at home, where life moves too fast for that, and where their neighborhoods and school campuses are as far removed from the wilderness as they are littered with debris. For kids to be encouraged to see and really feel that they are part of nature, it can slow them down long enough to feel that connection.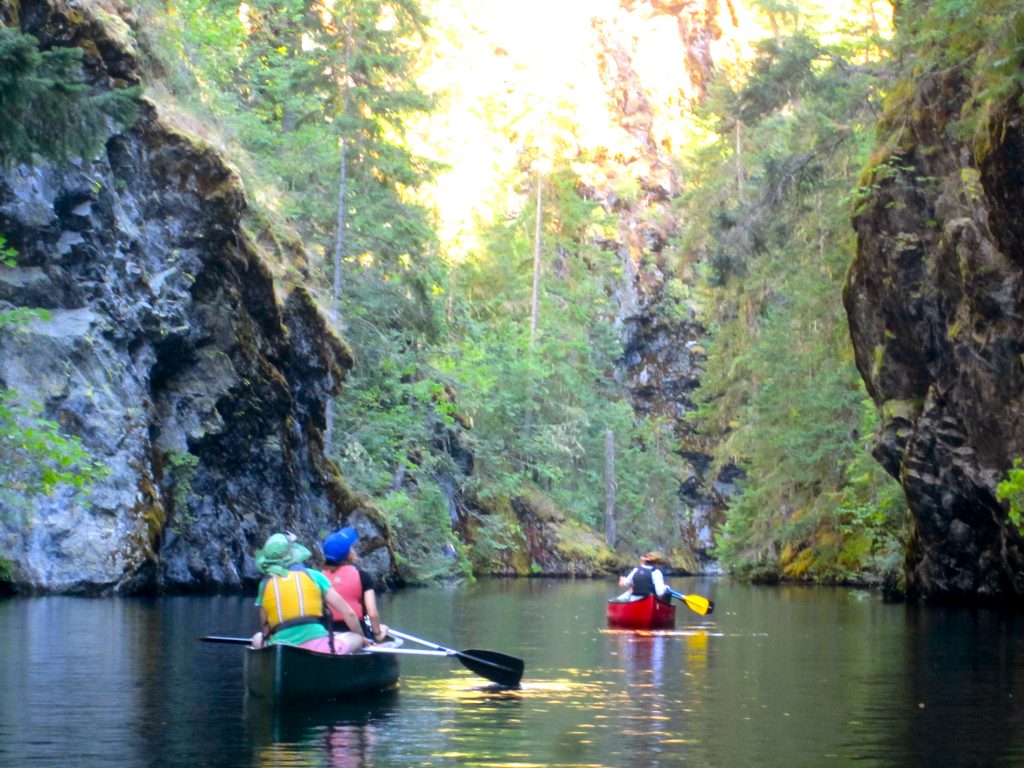 Some of the most special moments I experience as an Instructor happens after a course when I read their answers to a post-course questionnaire about their experience. In response to the question, What will you tell other people about your course when you go home? one student wrote, "I'll tell them what a hard time it was but how beautiful nature and wildlife really is."
She's right. Being on a course is hard work. But she saw that it was more than that. It was also beautiful. We paddled with the rising sun, watched schools of dolphins swim around our boats and identified flowers and animals constantly. We were among them.
Once a kid has experienced that connection with nature, does it automatically translate to compassion? Are they kinder, more caring and more willing to help others? Are they more likely to feel "deep sympathy and sorrow for another who is stricken by misfortune, accompanied by a strong desire to alleviate the suffering," as Dictionary.com defines the word?
Character development does not necessarily occur as an immediate result, but it does occur. It happens slowly, over time, and with analysis and reflection. Feeling connected to nature is a step toward feeling connected to others and to self, and that connection is a step toward compassion.
I believe I've seen character development in the form of compassion in a number of my young students, and I'm hopeful that as more time passes, the seeds that were planted in kids' heads on a course will grow and even bloom. If not, that's okay, too. The growth and bloom can come at any time. There is hope.
About the Author
Elizabeth Bowling is a field Instructor for the North Carolina Outward Bound School. She is based at the Scottsmoor, Florida basecamp and primarily instructs flatwater canoeing courses for at-risk youth which focus on behavior management. Elizabeth has a degree in journalism and international studies from the University of Connecticut.