How do you properly prepare for a hot summer hike? We have the guide to get you started.
Record-breaking heatwaves have plagued the West Coast for the past several weeks, and we aren't even to the hottest part of the summer yet! In this day and age of climate change, I believe it's more important than ever for people to be fully prepared for the challenges the environment might bring when they go outside to recreate.
Being prepared enables us to get outside, connect with nature, de-stress and perhaps disconnect with or take a break from technology as we reclaim the sacred healing power of natural spaces. So how do you properly prepare for a hot summer hike? Below is a guide to get you started.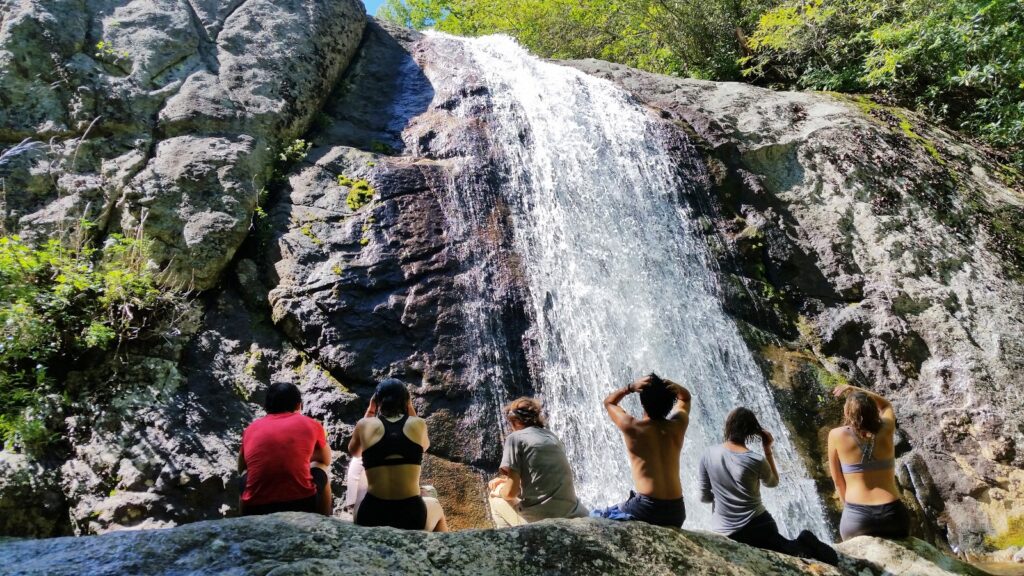 Plan for the Heat
To face any challenge well, specifically environmental challenges, you must begin with planning.
When planning your trip into nature, whether it is a multi-day backpacking trip, or an afternoon summer hike or paddle, first consider where you want to go. Keep in mind that in the middle of summer, places with no tree canopy, such as deserts and alpine regions, will be unbearably hot for some. Don't risk heat stroke or exhaustion, choose a destination that offers both shade and water nearby.
Time of day matters too. Consider starting your hike early in the morning when temperatures are cooler. You might find that a sunrise hike can be a pleasant way to beat the heat, and if you're up for it, the view is unbeatable. If early mornings aren't for you, try an evening or night hike, perhaps even an astronomy walk. And of course, when you do end up hiking throughout the day, just make sure you take a break from your hike during the hottest part of the day, especially if it's 100 degrees or more. Find a refreshing lake, beach, or river to jump into, or rest along a shady trail beneath tall trees.
Make sure to research your location thoroughly before you go, finding out vital information such as the following.
●Directions and gas stations (in case you don't have cell service)
●The weather forecast
●Water sources nearby
●UV index
●Local regulations for the use of the land
Pack the Essential Hot Weather Gear
Once you have picked your destination for your summer hike, the next step is packing.
When temperatures are high, the absolute essentials are water, food and some form of sun protection. Sunglasses are a must, preferably a pair that protects from ultraviolet rays. Sun protection could be sunscreen, preferably SPF 50 or higher, or if you find yourself detesting the slimy feel of sunscreen combined with sweat, it might be time to give protective clothing a try instead! Loose-fitting, lightweight, breathable long sleeves, such as a thin button-up shirt, paired with a hat will protect the shoulders, neck and arms from too much sun exposure. Sun coverings are also more environmentally friendly, as you will be eliminating any runoff or contamination that can come from sunscreen.
In serious heat, your body is using a lot of energy to manage your body temperature, keep blood flowing and support your body moving. When it comes to maintaining enough electrolytes and nutrients for your body to run properly, carrying the following items will aid in your energy and health.
● Water
For most people, two liters of water will be sufficient to keep you hydrated for an afternoon hike. For folks who tend toward dehydration, drinking 2.5 to 3 liters of water is a good idea. Remember to bring your reusable water bottle!
When you check out the website or online forums for your destination, make sure to research information about water sources such as a river, lake or stream, which you can source water from and purify for safe drinking water. You can easily purify water by adding two drops of common bleach per liter and waiting 30 minutes before drinking—giving the bleach enough time to kill all the bad bacteria. Of course, for shorter and closer hikes there will usually be water sources that don't need to be purified, such as water fountains, or sinks maintained by the park staff.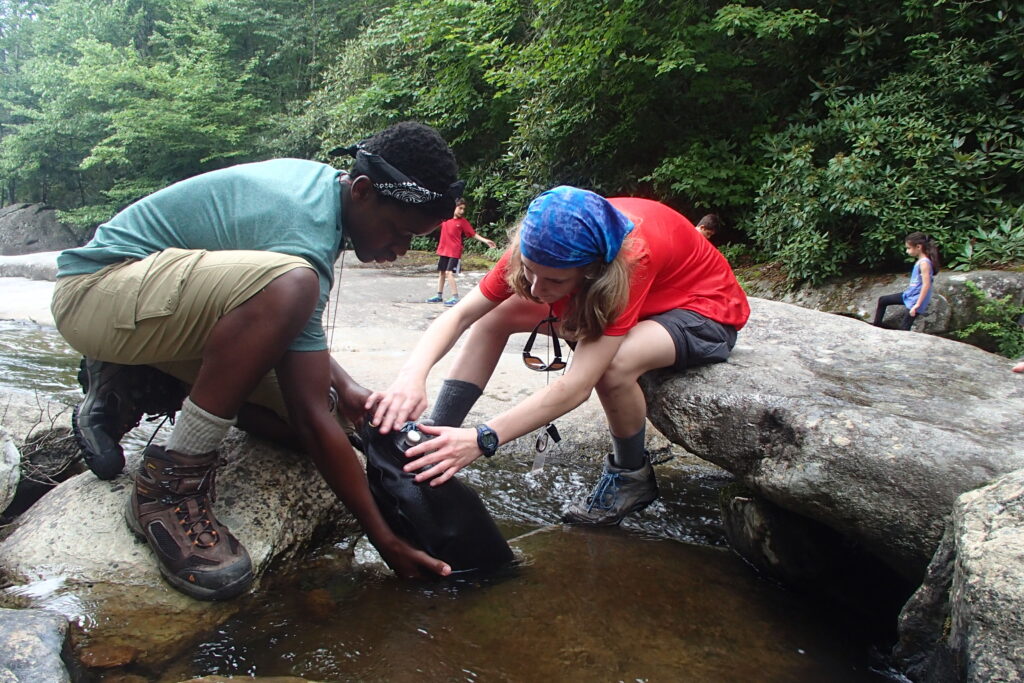 It's also not a bad idea to pick up an emergency water bottle or jug at a gas station on your way to the trailhead. You can leave it in your car just in case your anticipated water source is not available. 
● Electrolyte Powder or Drink
Adding electrolyte powder to your water bottle can replenish the salts lost from sweat. You can also accomplish the same thing by bringing a Gatorade or similar hydration drink in addition to your water bottle.
● High Calorie and Salty Foods
Snacks high in calories and salts, such as granola bars, beef jerky, or mushroom jerky if you're vegetarian, dried fruit, pretzels, chocolate, nuts, cheese and avocados are easy to snack on and will bring your energy levels up without overwhelming your gut.
Carry a Cooling Agent
One of my personal favorite items, a life hack I discovered for cooling off in the summer heat, is peppermint oil or a more concentrated menthol rub such as Tiger Balm. I used Tiger Balm as a cooling agent when I struggled with excessive muscle aches and decided to apply the rub to my lower back. After a few minutes, the camphor/menthol combination seeps into your skin and muscles, offering an incredible cooling sensation. Now I can't go out on a hike without it! I apply it to my temples and the back of my neck, and it does wonders on a sweltering day.
Listen to Your Body
On your next summer outing or hike, follow these general guidelines to stay cool in the extreme heat. Keep in mind that there is no right way to recreate in nature. Never push yourself beyond your capacity if it's going to endanger your health. You don't have to hike all the way to the top of that mountain, you can sit under a tree halfway up and look at plants and bugs, then go back down if that is what feels right. Listen to your body and take lots of breaks.
Summer is the time to relish the warmth, bask in the sun and enjoy time away from your daily routine. Time spent in nature can be rejuvenating and relaxing, exhilarating and restful! Don't be afraid to take it slow on your next summer hike and remember to thank your body for carrying you on the trail.
---
About the Author
Tilly Schoonhoven is a San Francisco Bay Area based educator, naturalist and poet, who goes by they/them pronouns. Tilly has worked in the outdoor industry for the past eight years, most recently at Outward Bound California as a Field Instructor, Equity Process Facilitator, Communications Contractor and Social Media Writer. They are passionate about bringing equity and justice to all corners of the outdoor industry, and they are known in their communities for engaging others in thoughtful and challenging dialogues to push the Outdoor industry forward. In their free time, Tilly enjoys taking care of their plants, and laying on the beach on a rare sunny day in San Francisco.