We've all heard the big buzz about popular podcasts like Serial and This American Life, but if you're looking for stories about risk, challenge and adventure, or compelling discussions about natural history and conservation, here are a few outdoor podcasts that can bring the wild outdoors to your bedroom or commute, and psyche you up for your next adventure.
In no particular order…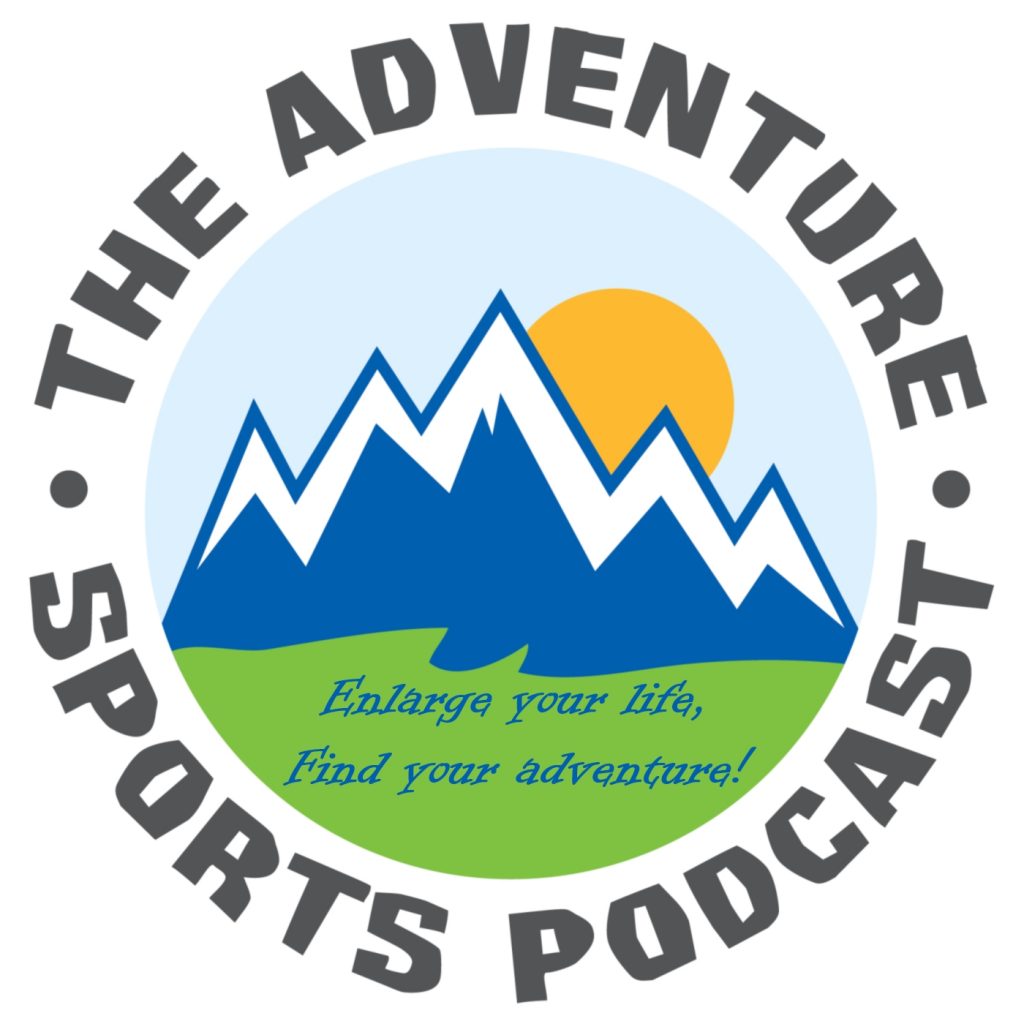 This podcast doesn't play favorites among the outdoor sports. Each episode focuses on a different outdoor sport like snowboarding, rafting or mountaineering with stories from athletes and poignant interview questions. It's accessible for both beginners and obsessive outdoor enthusiasts. Check out Liz "Snorkel" Thomas' episode about her new book, "Mastering the Art of the Thru-Hike."
Official website: http://www.adventuresportspodcast.com/

If you're looking for a break from typical gear jibber-jabber found on many outdoor podcasts, this might be the one for you. Outside often touches on environmental or cultural subjects, like this episode, which tells the story of the first female snowboarder from the Middle East to compete professionally. Outside is an off-shoot of well established podcast projects such as Science of Survival, so expect a variety of well-informed content touching on sports, adventure, politics and beyond.
Official website: https://www.outsideonline.com/podcasts

The DB Diaries has been around since 2007, when early episodes were recorded from a closet in Seattle, WA. Now, with ten years of experience, this podcast has an archive of eclectic and charming outdoor adventure stories, including their "Shorts" series (short stories) and yearly "Tales of Terror" (scary outdoor stories). This is a great podcast to play while stuck at a desk because it brings the outside back in. Just be sure to brush up on your surfer-dude climber-centric lingo.
Official website: http://dirtbagdiaries.com/
"This is one of the only podcasts I consistently listen to." -Jenny Bruso of Unlikely Hikers project. She Explores is a podcast for and about curious, creative women in the outdoors, on the road and beyond. What I really love and appreciate about this podcast is the dedication to diverse and unique storytellers, representing women from all backgrounds and perspectives. Check out Episode 57: Abuela Afuera – Grandmother Outside during which Caro Luevanos-Garcia believes the key to closing the gaps between generations can be found in the outdoors. And she also believes the inverse: that people across generations can find the outdoors with the help of each other.
Official website: https://she-explores.com/podcast/
The Joy Trip Project is a news gathering and reporting organization that covers outdoor recreation, environmental conservation and acts of sustainable living. Through aggressive reporting and creative storytelling, the JTP podcast aims to inform, entertain and inspire. If you're looking for a podcast on "how to lead a harmonious life in balance with the natural world and the rest of humanity" with an NPR feel, this is your podcast.
Official website: http://joytripproject.com/category/podcast/
Broadcasting from Anchorage, Alaska, the Firn Line captures the stories of mountain climbers with engaging interviews and thoughtful narration. Each episode incorporates music you'll want to download after each episode. They are typically an hour long, and make great background storytelling while repairing gear, cooking or packing for a trip. "My goal is to have meaningful conversations with extraordinary people; the folks who choose to live full-value lifestyles, in the most wild and rugged mountains on the planet." -Evan Phillips, host of The Firn Line
Official website: http://thefirnline.com/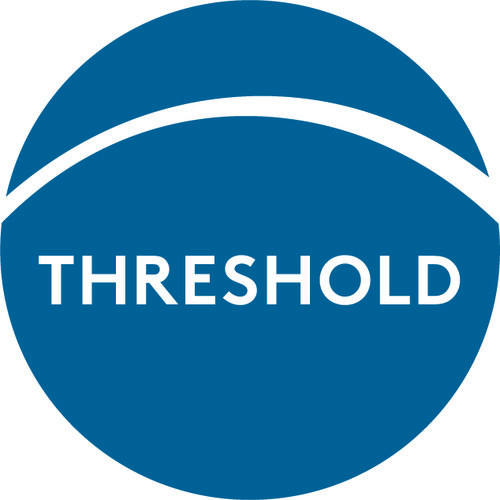 This podcast is a perfect mix of storytelling, audio journalism and natural history. You will walk away with a huge amount of knowledge! I highly recommend starting with their first season, where Threshold explores the controversy and history of the American Bison. This is a great podcast for hikes, plane rides or long drives.
Official website: http://www.thresholdpodcast.org/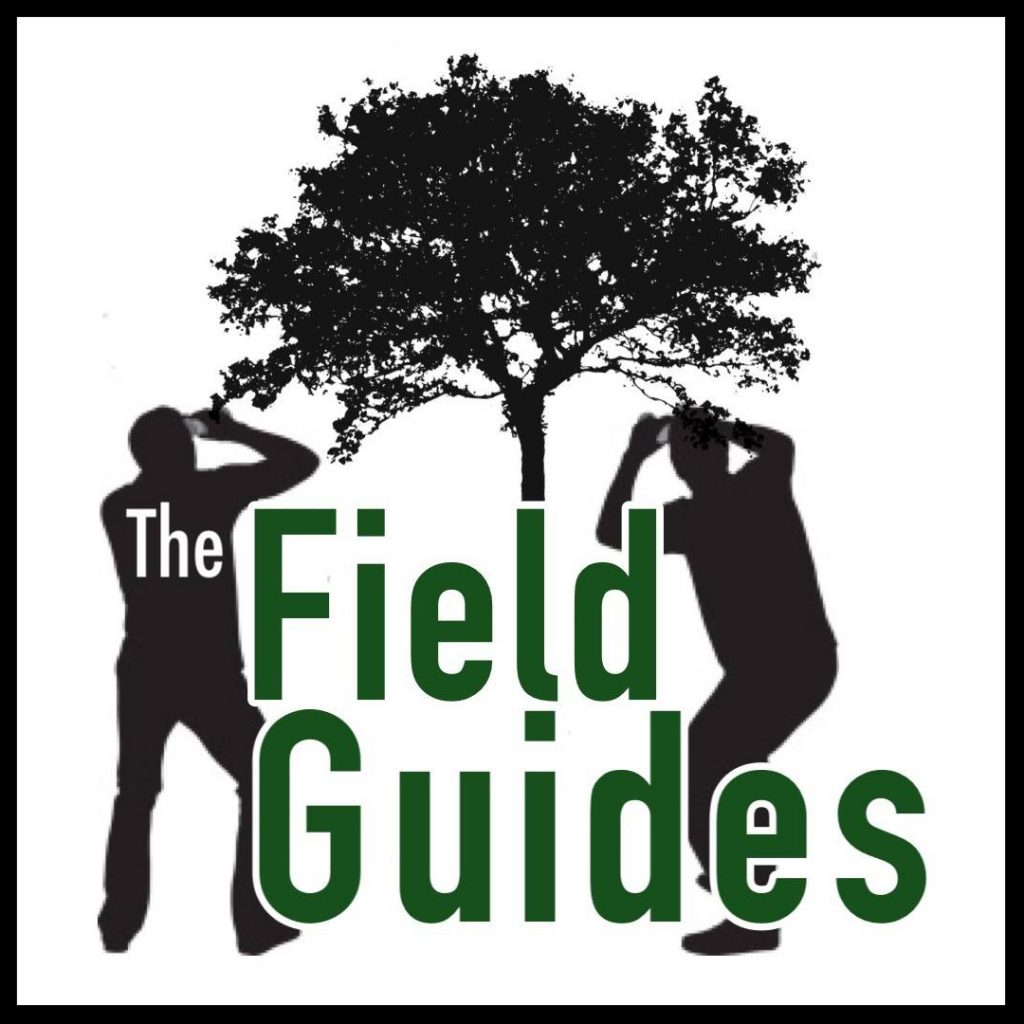 Are you a fan of Planet Earth or Blue Planet? If you are looking to nerd out on natural history and virtually flip through field guides, this is your podcast. The podcast is hosted by a smart, affable and entertaining biology graduate student named Steve, who manages to buddy up with other field guides for your listening pleasure, where they focus on the science of North American wildlife. Episodes are packed with information about stories in nature and all interviews are done in real time, in the field.
Official website: http://www.thefieldguidespodcast.com/new-blog/
This podcast is an inside look at National Park Leadership and current hot topics within our national park system. Recent episode titles include, "Helping People Discover Parks" and "Access to Outdoors is a Civil Rights Issue." The show's mission aims to collect the wisdom and experience of veterans as a leadership resource to others. It's an interesting behind-the-scenes look at the management of our wild spaces.
Official website: http://parkleaders.com/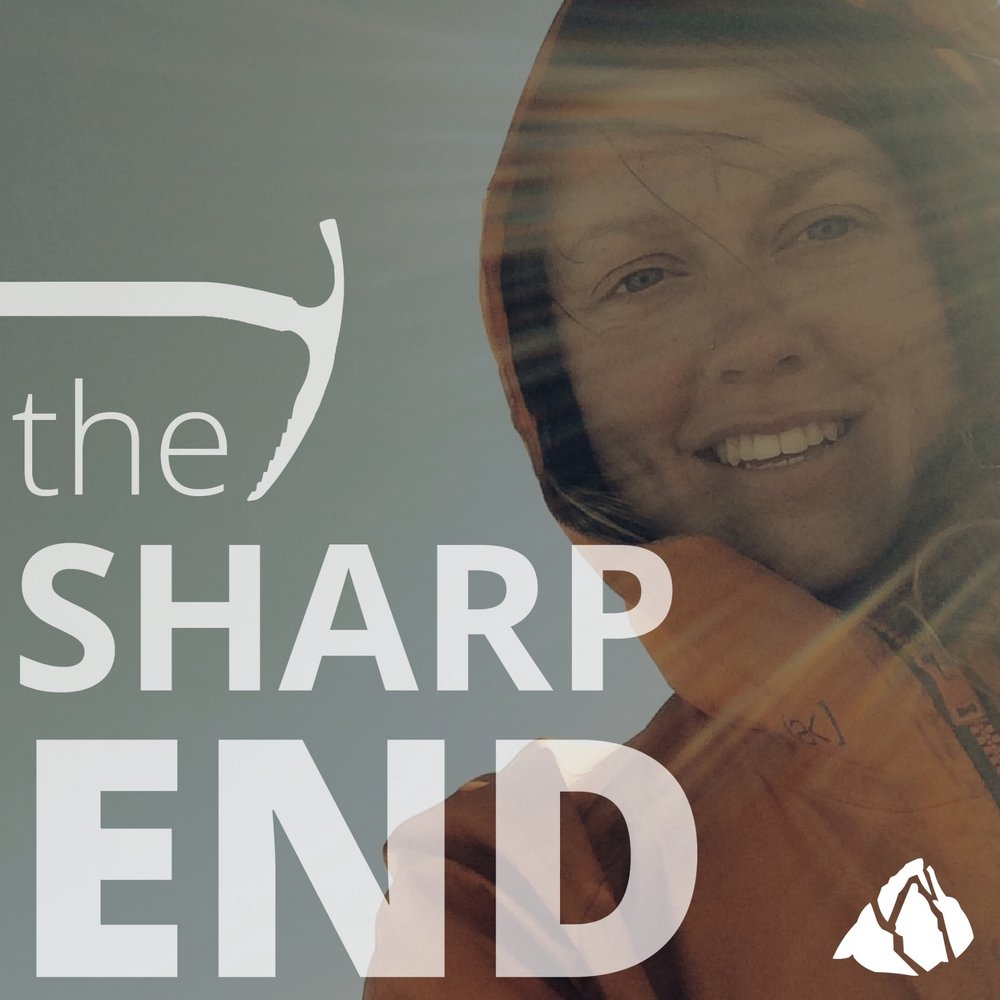 Each month, the Sharp End brings to life stories from the pages of Accidents in North American Climbing, the annual publication of the American Alpine Club (AAC). Creator and host Ashley Saupe interviews the climbers and rescuers involved in life-threatening incidents and shares their lessons, to help all of us become safer climbers. Saupe is also an Instructor, proctor, course director and staff trainer for the Outward Bound School in Colorado and Alaska.
Official website: https://americanalpineclub.org/sharp-end-podcast/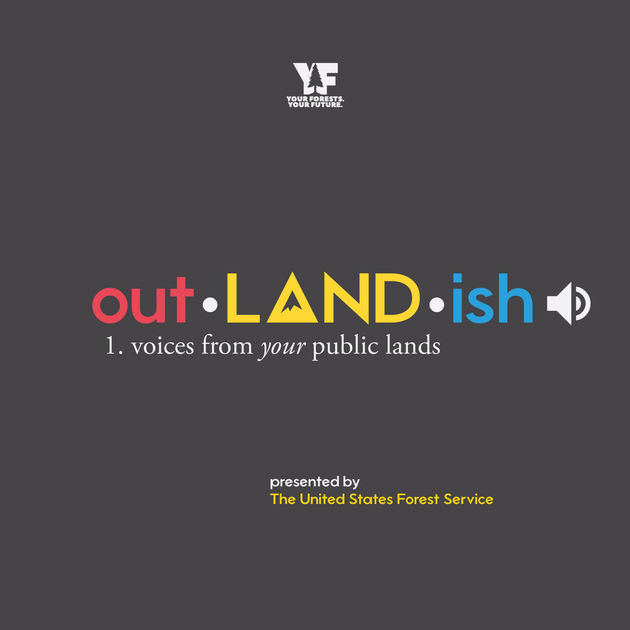 Outlandish is a podcast started by the United States Forest Service as part of our "Your Forests Your Future" campaign, which aims to get Americans involved in shaping the future of our national forests. Outlandish showcases interesting and relevant stories about what's happening in our public lands. Episode one starts from the beginning, covering the creation of public lands and management policy and transformation. Get involved!
Official website: https://www.yourforestsyourfuture.org/listen.php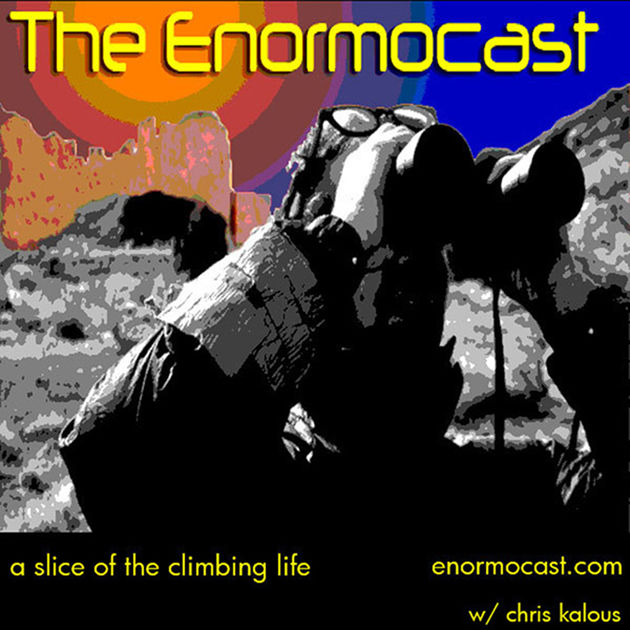 This podcast is for the climbers who live and breathe the sport of climbing. Each episode of the Enormocast brings its listeners a glimpse into the climbing life through discussion and interviews—a fantastic resource for anyone who loves climbing. The host, Chris, brings humor and sarcastic quipps to the show, along with perspective backed by 27 years in the sport.
Official website: https://enormocast.com/
Sounds of the Trail covers the ups, downs and switchbacks of trail life. Through it's three seasons, SOT has covered a handful of thru-hikers as they walk thousands of miles along the Pacific Crest Trail, Appalachian Trail and Continental Divide Trail. Gear-talk sticks to a minimum, and real stories of challenge and adventure take center stage as hikers struggle to push themselves more then they ever thought possible. Personal favorite: Season Two, where I contribute as a trail correspondent along the Continental Divide Trail.
Official website: http://www.soundsofthetrail.com/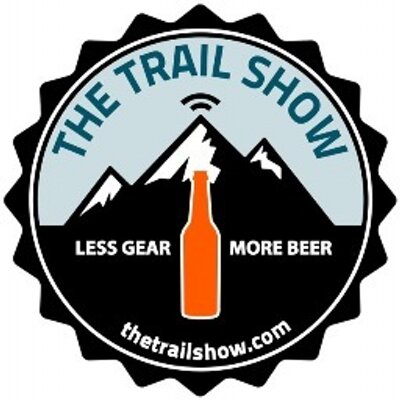 This podcast's epicenter is all things long-distance hiking, but it doesn't take much to lead its goofy hosts astray on tangents and side-conversations. Subscribing to The Trail Show is like signing up to sit around a campfire once a month. The Trail Show is hosted by a handful of triple crown thru-hikers (hikers who have completed the Pacific Crest Trail, Appalachian Trail and Continental Divide Trail) with big personalities and deep pockets of experience and jokes. Warning: includes lots of sound effects. If you're looking for gear talk, this isn't the spot.
Official website: http://thetrailshow.com/
This is a great podcast for hiking beginners. The hosts, Heather and Josh Legler, cover the essentials of hiking with topics such as how to lighten your pack weight, or how to make the most of your time on the trail. "Podcasts are usually done by people who are experts in their field. However, I'm not an expert. I'm a beginner backpacker. But, I have discovered a simple love of hiking and backpacking. And it all happened in the first 40 miles. So, I want to approach this podcast with creativity, because there are few things that require as much creative thinking, imagination, inventiveness, improvisation, insight, and intuition as the act of strapping 30 pounds to your pack and disappearing into the thick woods." -Heather Legler (host)
Official website: http://www.thefirst40miles.com/
What are your favorite outdoor podcasts? Be sure to comment and let us know so we can add them to our list!
About the Author
Trevor McKee embodies and models the spirit of Outward Bound every day. As a three-time alumni, instructor since 2009, and Course Advisor for the Northwest Outward Bound School, Trevor has served many sides of the school. He can often be found volunteering and says he doesn't feel fulfilled without incorporating service into his life. Trevor also believes in making Inclusion and Diversity a reality in his community. He co-produces the Queer Adventure Storytelling series in Portland, Oregon. Trevor credits his pivotal experiences as a student for giving him the tenacity to pursue his dream of hiking from Mexico to Canada twice. He believes every person should have the opportunity to challenge themselves on an Outward Bound Course to realize they are capable of more than they ever thought possible.