When it comes to the outdoors, there are two types of fun: type one and type two. The latter leaves you with lessons and memories for a lifetime.
It's day five out of my 14-day backpacking course in the Colorado Rockies, and the rain has no sign of letting up. My feet have been soaking wet for so long I almost forgot what it's like to be warm and dry. Not only that, but I'm sore from hiking, sunburned, salty and very hungry. In moments like these, I ask myself: Is this even fun anymore? But, like clockwork, just a few days after I return from an outdoor excursion I'm ready to get back out there.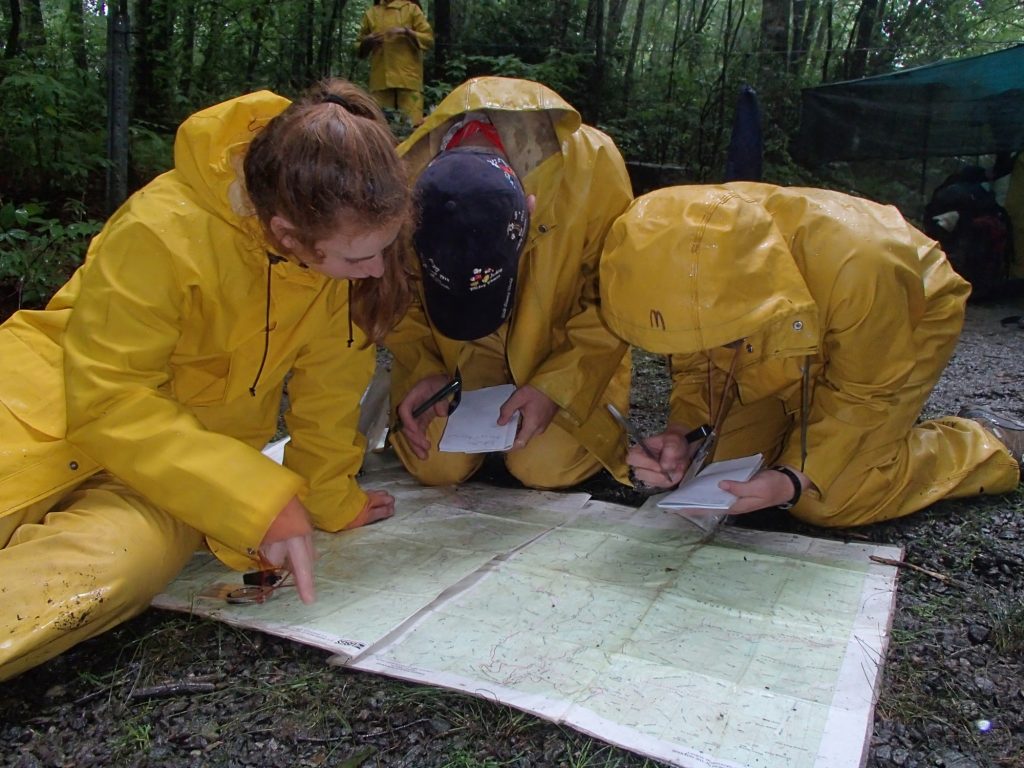 However you choose to recreate in the outdoors, there will always be times when the weather changes on you, a critter chews through your food bag, you forget to bring something crucial or things generally don't go as planned. I find that there is something so frustratingly beautiful about when adventures turn into misadventures. These are the moments when I learn the most about myself, when I discover my resiliency and when I learn to appreciate when things are good.
The Two Types of Fun
On outdoor courses, I like to bring up the concept of the different types of fun with my students. Yes, there are multiple kinds of fun, and I find it helpful to talk about them in an attempt to explain my unending hunger for uncomfortable backpacking trips.
Type 1 Fun is what we all seek out when hitting the outdoors: it's a good time, we enjoy ourselves and it's simply just fun.
Type 2 Fun, on the other hand, is not actually fun in the moment, but it's fun to reminisce about later. Consider the feeling of doing a very difficult hike straight up a mountain pass, dangling up high on a ropes course when you're afraid of heights or being eaten alive by mosquitoes in your tent. These aren't necessarily fun activities, in fact, they're pretty uncomfortable, but they're part of what makes an adventure. The lessons and stories that come out of Type 2 Fun are what make it all worth it. 
If you can't tell already, I'm sold on the fact that discomfort is a good thing. It's taken me over a decade of backpacking to realize this, and yet I still need the reminder when things get tough. With some reflection, I've identified three reasons why being uncomfortable can be good for you.
Self-Discovery
I previously identified examples of mostly physical discomforts, being cold, wet, fatigued, mosquito-ridden, etc., but I want to emphasize that discomfort in the backcountry often lies in our mental and emotional realms. While most of us can agree that setting up a tent in a downpour isn't the most pleasant experience, we all possess unique limits and fears that get challenged at different times. This is where Outward Bound comes in.
Outward Bound courses are designed to push students in a way that gets them acquainted with their growth zone—that sweet spot between comfort and discomfort where learning can take place. By getting uncomfortable, and having some Type 2 fun, we are offered a special opportunity to learn about ourselves. Having these often humbling experiences is like holding up a mirror and watching how you yourself would meet the challenge. Here we can find the borders of our comfort zones, and oftentimes prove ourselves wrong about what we're capable of.
Resiliency
Resilience has been my favorite word this year. It seems apt as we collectively move through the multifaceted challenges brought on by the pandemic. Resiliency manifests itself as the ability to bounce back, the power to overcome an obstacle and the attitude needed to forge ahead. When I find myself frustrated at the weather or spooked by the steep canyon I'm about to cross, I note that there is a choice to be made. I can choose to own the situation and make informed decisions based on my limits, or I can freeze and let my fears get the best of me. In these situations, leaning on my community by asking for help is one of the most important things I've learned to do.
Perspective
Experiencing time outside of your comfort zone is a practice in perspective. Not only might you uncover new information about yourself and your capabilities, but experiencing discomfort encourages a mindset of compassion for others. Over the course of a backpacking expedition, I have witnessed a student find their growth zone while rock climbing and another find it while dealing with homesickness. These students ended up encouraging each other with supportive words in those moments of discomfort because they could empathize with each other's experiences.
"Discomfort is a key ingredient for growth. Whatever form it takes, it calls you in to meet it, to be present with it and to learn from it."
Finally, embracing discomfort leads to the sweet appreciation of when things are going well. A healthy dose of perspective is raising your head up high and feeling sincere gratitude for the things that are going right. I've found some of the most rewarding experiences in the backcountry to be moments after my group and I pushed through a difficult day that ended with breathtaking sunset views, hot cocoa in hand and the sound of loud, belly laughs. 
Discomfort is a key ingredient for growth. Whatever form it takes, it calls you in to meet it, to be present with it and to learn from it. Discomfort encourages you to discover the borders of your comfort zone, hang out there for a while and see how you can grow. Sure, Type 1 Fun is important to have on a trip, but it's really Type 2 Fun where the best stories are made and growth developed. Hands down.
---
About the Author
Eva (she/they) currently lives in the foggy landscape of the Bay Area. Originally from Colorado, Eva practically grew up with hiking boots on her feet and climbing chalk on her hands. After graduating with a degree in environmental studies, Eva went on to work for Outward Bound in both Colorado and California as a field intern, trip logistics coordinator and blog writer. This year she's planning to thru-hike the Pacific Crest Trail to raise scholarship money for Outward Bound California's LGBTQ+ course. Visit her fundraiser page to follow her journey and support the cause!