I'm 30 years old and the smell of spring still means one thing: it's time to start making a hideous picture collage to paste into the lid of my camp trunk. (For those of you who didn't go to camp, a camp trunk is where you stored all of your belongings for camp).
It's an understatement to say that the summer program my parents found for me in 5th grade—and continued to send me to through high school—was anything less than a religious experience. I loved it there. I loved the friends I made, the awful food we ate, the breathless abandon with which we ran through sloped meadows wearing tutus, Viking helmets and whatever other bedazzled items we could dig out of the shed-sized costume closet. I lived and breathed Camp, yes, with a capital C. I spent the months leading up to summer compulsively checking an online countdown calendar calibrated to the second, and I spent the months following my time at camp in inconsolable tears.
In short, I was a nightmare. My mom would try to get me out of the house to see friends from school and I'd end up on the floor sobbing, "But they don't understand Camp! The real world isn't the same!"
Good grief. Mom, if you're reading this, I'm really sorry about that.
Temper tantrums aside, it would seem my parents found the perfect summer experience for me. All-consuming. Safe. Wacky. An oasis so separate from the stressors and realities of middle and high school that the experience felt singularly affecting. It was also singularly devastating when, after a botched summer working in the kitchen at this particular camp, they didn't hire me back as a counselor.
Suddenly, in the midst of my first year of college, dealing with anxieties and insecurities so pervasive I essentially stopped eating, I found myself without the only social safety net I'd ever been willing to rely on. More importantly, I found myself without the tools or coping mechanisms I needed in order to build a new net.
This story ultimately has a happy ending—that initial shock kicked off what turned into a full decade of discovery through outdoor education, travel and what I've come to think of as a love affair with the very same "real world" that I once felt compelled to dismiss.
I still wouldn't trade the summers I spent at camp even now, but with some distance I also recognize elements I would change if I could offer that experience to my teenage self again. The subject came up among a few of my Outward Bound colleagues the other day, and it turns out they had a lot they wanted to change about summer programs they attended as well, much of which overlapped. Here are a few things we talked about:
Distance
The general consensus here seemed to be further = better. I hesitate to say it's absolutely a mistake to choose a program close to home, because I recognize the decision often has to do with affordability. The further a program, the more cost prohibitive it can be. However, it's not just physical distance I'm talking about here. Sure, seeing another part of the country or even the world is valuable, but only insofar as it offers the opportunity to broaden one's perspective. Two weeks up the road can be just as valuable as two weeks 1,000 miles away as long as the social sphere is something new. My friend and Outward Bound colleague, James, talked about how his summer programs always involved the same people he knew from school—the same relationships, the same cliques, the same disagreements. I felt similarly about mine; sure, the camp drew from different schools across the state, but ultimately we all looked the same: socioeconomically, ethnically and philosophically. There's a lot to be said for taking the time to seek out a program designed to challenge and broaden a child's point of view, as opposed to to solidify it.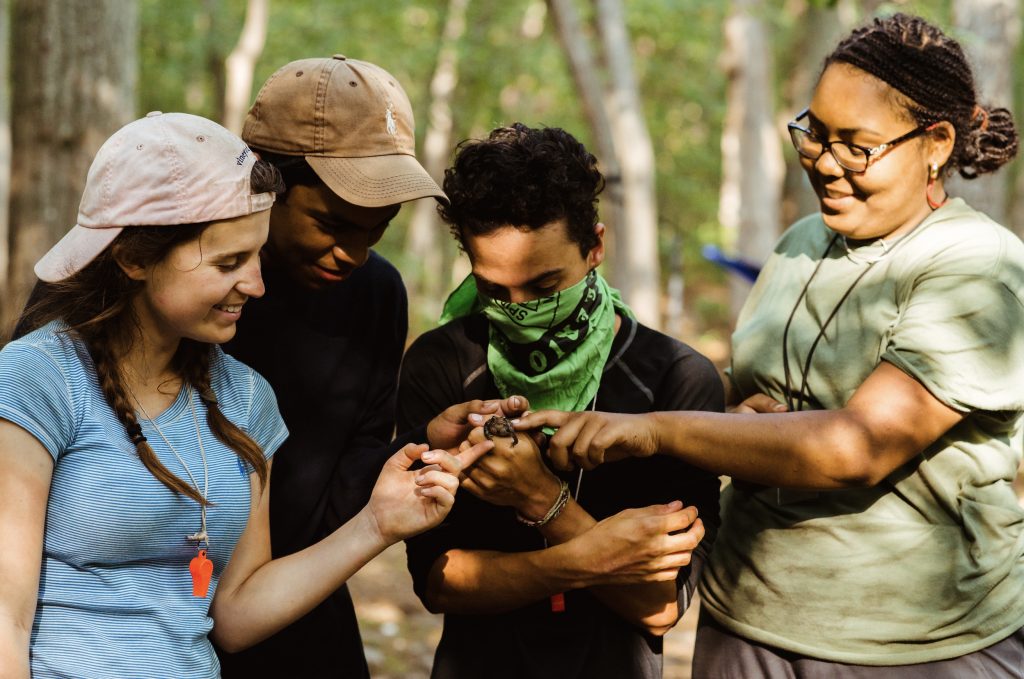 Entertainment vs. Education
When considering summer programs, I think one of the greatest pitfalls and biggest seductions is to look at programs promising entertainment above all else. I don't mean to say a summer program should be miserable or that it should sacrifice fun, because fun is important. Fun is powerful. Fun is fun. But it shouldn't come at the expense of meaningful education.
I'm talking about space camps, science and nature programs, theater and arts retreats, and I'm also talking about programs designed to teach kids the kind of resilience I found myself woefully lacking as soon as I left camp (or, more accurately, as soon as camp left me). Of course we want to give our children a safe place, somewhere they can experience joy and acceptance, which is what my camp gave me, but it came at the expense of my own perspective. I could not apply the joy or confidence I felt at camp to the rest of my life and no one there ever asked me to.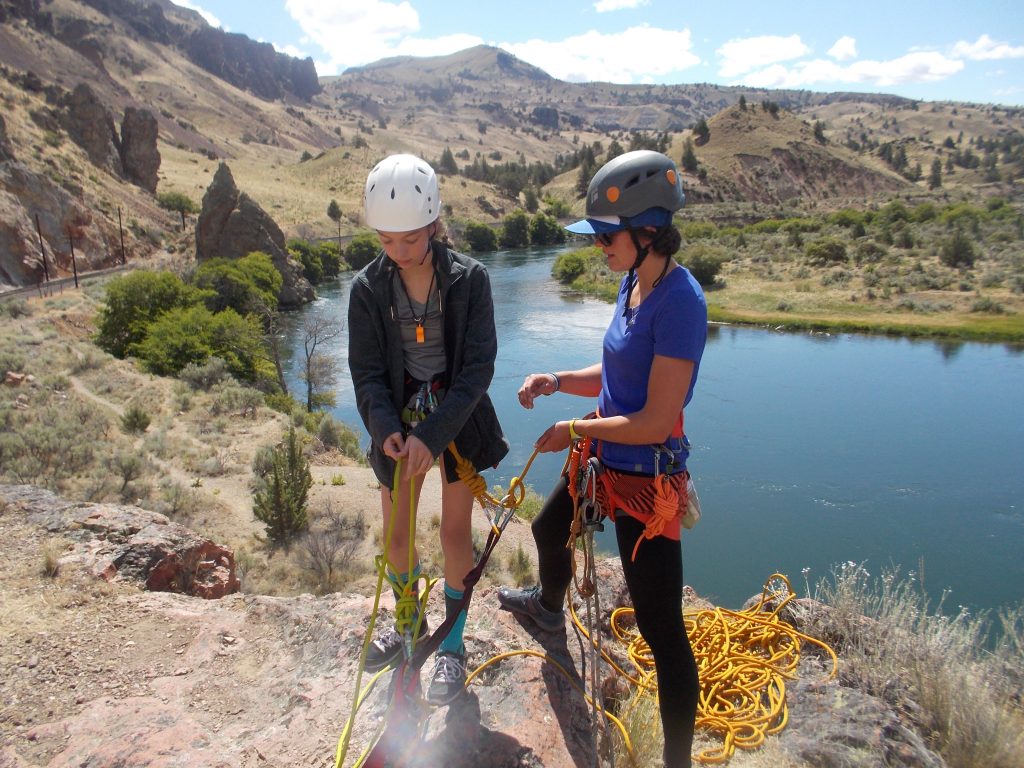 Specialization
The camp I went to had all of the classic activities: horseback riding, archery, a ropes course, crafts, the pool (Colorado's stand-in for the obligatory camp lake). At the top of the hour—every hour—each cabin of campers would make a pilgrimage from one activity to the next. Chop chop, everyone, set down your lanyards and glitter, pick up a bow and arrow! I never really had the chance, or the obligation, to stick with a particular skill set. Whether I liked a thing or not, it would change over in an hour.
I watch the kind of personal transformations that happen on something like an Outward Bound 22-day backpacking course, and can't help but think how beneficial it is to get ample time with a certain activity. It allows for a deeper knowledge of skill, yes, but I think it also necessitates a more rigorous accounting for self. There's not as much room to hide from your peers or yourself when you're working within specific constraints, especially for an extended period of time.
Gender
I probably would have thrown a prodigious fit if my parents had tried to send me to an all-girls camp. In fact, I did throw a prodigious fit when one well-meaning high school counselor suggested I might do well at a women's university. Something in me rejected the idea, I think in large part because I was so preoccupied with being able to compete with boys on their own stage. I've since thought a lot about that impulse and dedicated many conversations along many miles of trail with friends, colleagues and other outdoor educators to turning over the question of whether single-gender programming is more beneficial than co-ed.
One blurb in one blog will not answer that question, but I can say that for myself, if I could go back, I would not throw any more fits. I would jump at the opportunity to gift my adolescent self the space to explore without the kind of performance or preening that being in front of boys seemed to require of us all. Likewise, I think boys benefit from the same kind of space. I've seen incredible outcomes, especially when it comes to outdoor adventure programming like Outward Bound. I'm thinking specifically of a single-gender course that Outward Bound in Colorado ran last summer. I happened to be on airport duty the day the course ended, so I had the chance to spend a few hours with the girls on the drive and in the airport waiting for their flights home. It was incredible. Even in that limited amount of time, I could feel the power of their experience. One student called her mom on the drive and couldn't keep from gushing, "I did it. I did it. But I never could have finished without all of the other girls."
This is something that happens on many courses. Students learn how to rely on each other, to raise each other up—but it was particularly noticeable with this course. In the absence of boys, the physicality of the tasks at hand stopped mattering, and every one of those girls left saying how capable they knew themselves to be. I did my best not to start sobbing. Let me tell you, I didn't do a great job.
Capability, Curiosity, Passion and Strength
Soon the first students of the season will start arriving at the Outward Bound basecamp in Leadville, CO, and I guarantee at least half of them will show up calling Outward Bound "summer camp." That's fine, but I hope they realize there's a reason we call our expeditions courses, and the people on them students. It's not a vacation; it's an education. I worked with an Instructor last season who opened his course by telling the story of how Kurt Hahn, Outward Bound's founder, wanted to train young sailors how to survive in rough seas. This Instructor congratulated his students on choosing to leave their homes—their safe harbors—in order to face the challenge of the open ocean. Then, on the final day of the course, he sat all the students down and told them that in fact Outward Bound was the safe harbor, and they needed to now go forward in their lives, into open water, using the skills they had learned. This is the kind of education I hope every kid receives out of their summer program: the education of capability, curiosity, passion and strength. I hope they discover the knowledge that they possess such qualities no matter the time or place or circumstance.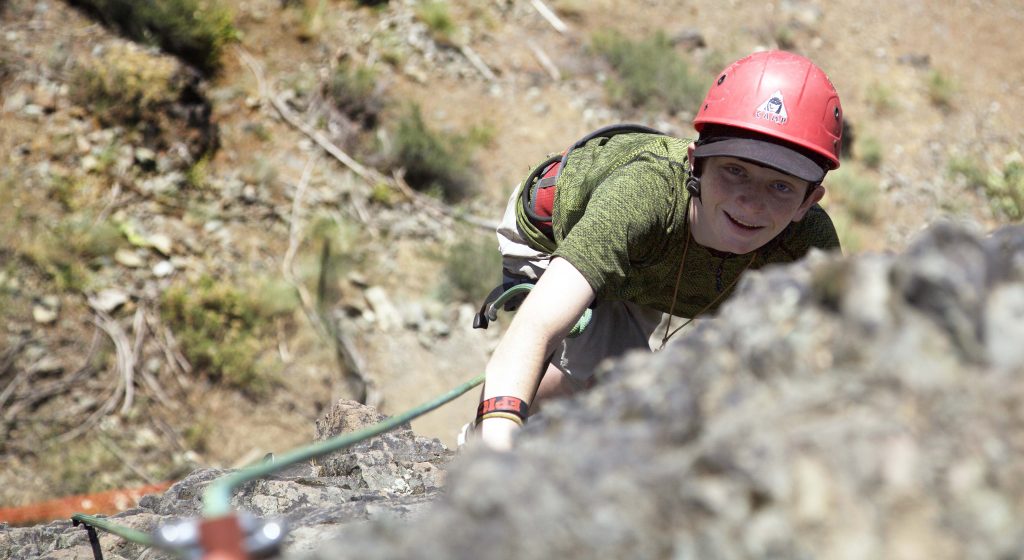 About the Author
Kate is a logistics coordinator for the Rocky Mountain Program at the Colorado Outward Bound School in Leadville, Colorado. She holds an MFA from the University of Montana and currently splits her time between working in the high country and relaxing in Denver, where she walks her sister's dog and eats her parents' food.