You have decided that you want to take an Outward Bound course. But, there are many options and you'd like to talk with someone who can answer your questions. Who are you going to call? The Outward Bound National Admissions Office! We have a team of dedicated staff waiting to answer your questions, give first-hand accounts of what an Outward Bound course is like, or troubleshoot any anxieties you may have about embarking on an expedition with people you don't know.
I had the opportunity to talk with a few of the people from our Admissions team and found out that despite coming from all over the country with many different backgrounds, they all have been on an Outward Bound course in some capacity: Student, Instructor, Course Director, Intern—and the list goes on. Not just a voice over the telephone, each Admissions Advisor has a unique story to tell or sage wisdom to impart on a future student.
Name:
Rachel Lasky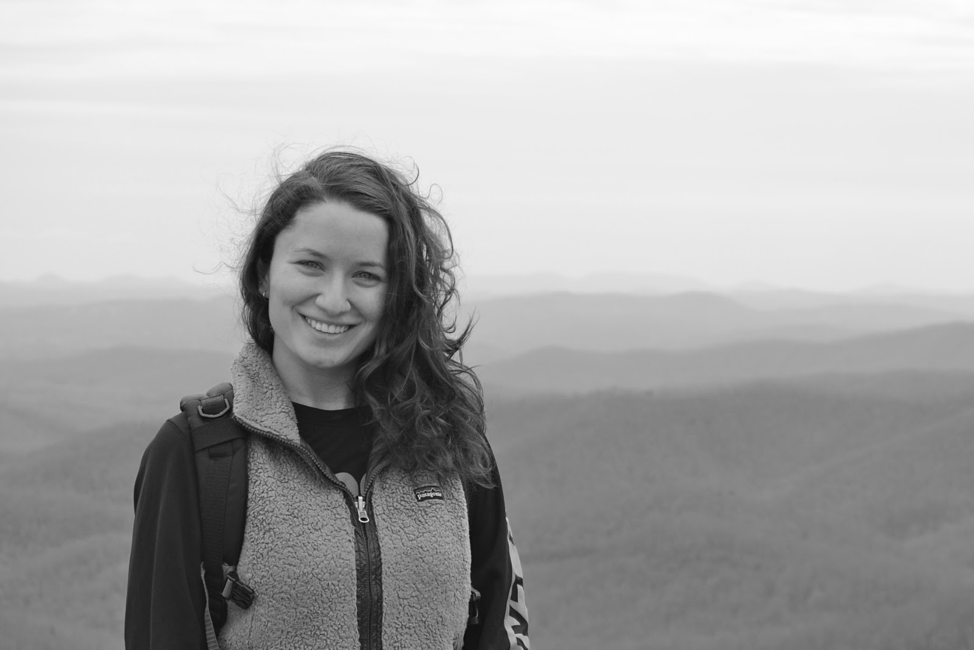 Hometown: Mount Airy, MD
Why did you choose to be an Admissions Advisor? I love working for Outward Bound because it's awesome to get to talk about something you believe in all day.
Best part about being an Admissions Advisor? Every day, I get to explain to people why it's so important to get out in nature. I'm very passionate about the outdoors. This passion was always in me, but really became a bigger part of my life after I took my first Outward Bound course at 14 years old.
Favorite Outward Bound story? I took a course last year in a new environment for me. It was the Southwest Alpine Backpacking, Canyoneering & Rafting for Adults course. We had one afternoon of rock climbing where we'd take turns climbing and belaying each other. One of my crew-mates was a beginner and wasn't confident he would get to the top. He tried it early on but couldn't get his footing to start climbing on a slicker part of the wall. He gave up for a bit and stuck to belaying for awhile. He tried again and was ready to quit when he wasn't finding more success. Two other crew-mates started to help by placing their hands underneath him so he could essentially use them as foot-holds. They did this for as long as they could, but he eventually climbed too high that they couldn't reach him anymore. He climbed on his own, little by little, until he said he couldn't do it anymore. He was maybe 5-10 feet from the end at this point. I yelled up to him that he should take a second to look behind him at the stunning view of the Canyonlands in the distance before coming back down. He looked behind him and started climbing more and made it to the top! I still think back on my crew-mates literally having him step on them to get further up the wall as an amazing example of compassion and teamwork. You just don't see those kinds of moments in daily life.
Best advice for a future student? Be okay with those feelings of reluctance and nervousness leading up to your course. Once you meet your crew-mates and get the lay of the land in the first two days of the course, that's when the real adventure begins!
If you could have a super-power, what would it be? If I could have a super power that would make it so I'd never hit traffic again, I'd be set!
Name:
Laurel Zimmerman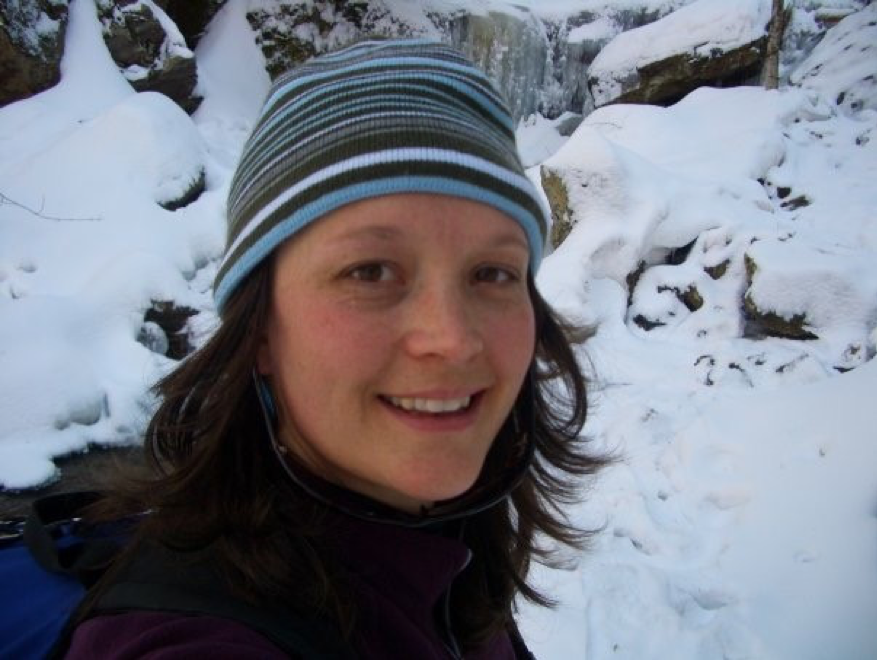 Hometown: Twin Falls, ID
Why do you work for Outward Bound? Coming to work for Outward Bound was one of the best decisions I ever made. The community and support of an organization that puts so much effort and training into its staff is a highlight, and working with students and their families is fulfilling both personally and professionally. This job feels the most like family while also challenging me professionally.
Best part about being an Admissions Advisor? Getting a chance to get students and their families pumped for their Outward Bound expedition. I also really love the connection I get to make with all the Schools across the country. The Admissions Advisors get to build relationships and really dig into all the courses from every School so we get to be familiar with all the course offerings, staff and the Schools who make the magic happen.   
One or two favorite Outward Bound stories?
The manatee story –

see this blog post.
 2. I was an Instructor for an all-girls canoeing course and that first week we were hit with so much weather. 
Picture this: constant rain, lightning drills, soaked gear. We had one more push to paddle across 1,000 yards of open water, but the wind was working against us in the worst way. We tried to wait out for a break in the wind, tried to raft up our canoes, tried pushing hard. No matter how we tried to problem solve going one direction, we instead got soaked and swamped our boats. For over six hours we tried to make that 10-minute paddle across a normally quiet cove.
We had to call into our transport to change the pick-up location so we could paddle farther down the river because we were out of dry clothes, the sun was setting and we weren't going to be able to fire up the stoves for a warm meal in the rough water. We had to be careful not to miss our cut-off river so we wouldn't be pushed out to more tumultuous water. The team took paddles into cold hands and buckled down to make the tricky path to our new take-out.
We made it to our adjusted take-out location and prepared for the team to be exhausted, maybe break-down a little and want to give up and just go to bed. Instead they rallied—they worked hard to load our soaked gear onto the trailers, piled into the van and began to excitedly tell the Course Director and logistics team that came to pick us up all about their adventures. Then, out of nowhere, a girl who had been very anti-fruits and vegetables the entire course, chimed in excitedly that she had eaten an apple the day before.
Sometimes the small triumphs weigh heavier than the obvious winning challenges. These young girls had battled out tons of weather, tons of hard paddling, tons of obstacles and were positive and ready to get their camp set, dinner made and finish out their evening before they took on another day. Their tenacity and positive attitude was inspiring and made me look at my own challenges through fresh eyes.
If you could have a super-power, what would it be? To make my internet connection run lightning fast at all times when I'm in the frontcountry and to always have a beautiful sunset in the backcountry.
Name:
Kristen Koch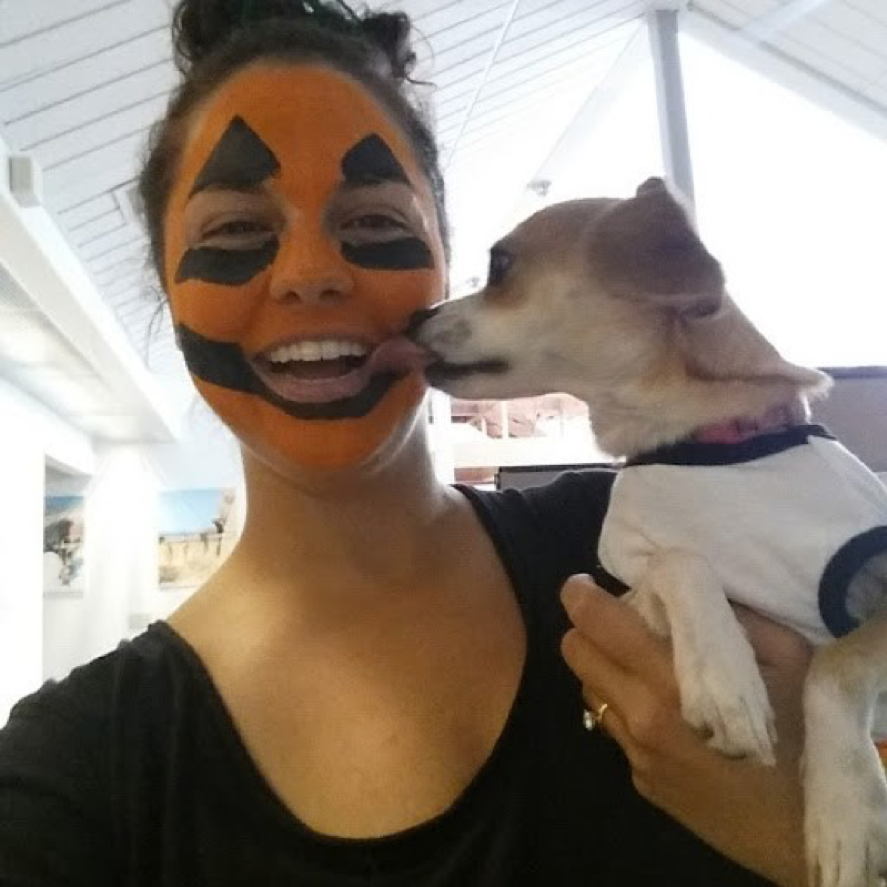 Hometown: Naptown! (Indianapolis, IN)
Why do you work for Outward Bound? I strongly value and believe in Outward Bound's mission.
Best part about being an Admissions Advisor? The really cool headset. Just kidding. Getting to connect with folks from all over the world about their previous or upcoming Outward Bound expedition!  
Any take-aways from your time as an Instructor at Outward Bound? The best advice I received when I first started working for Outward Bound was to have fun and always be having more fun than your students. If you're not having fun, what's the point?
Favorite Outward Bound story? On my second course where I was an Intern I took that advice to heart. Near the end of the expedition we were completing a long night paddle to get to our pick-up point the next morning. It was 2AM, we were about halfway there and our students were exhausted and had enough. We stopped to let them snack and take a nap. We had this crank radio to listen to the weather, just in case. For a little pick me up, we'd switch it to FM and play the radio for a bit. I pulled out the crank radio and tuned into the pop station. What other than my favorite song at the time came on the radio: "We Can't Stop" by Miley Cyrus. Our students were passed out, but all the Instructors (three of us) were dancing to the song and no one was around for miles. At that moment I realized we were crazy. But we were happy and crazy.
Best advice for a future student? Oh gosh, so many things. Mentality is everything!
If you could have a super-power, what would it be? Being able to put on any footwear without having to readjust, EVER.
***
There you have it. Give us a call at 866-467-7651—we are standing by ready to answer your questions. We can't wait to talk with you.
About the Author
Kate Samp is an Outward Bound Instructor in the Northwest. She loves climbing mountains, yoga and whitewater rafting. She writes from her home in Bend, Oregon.