Last week I ventured into the wilderness to teach a course with two co-Instructors for nine 12 year-old boys. From the second the students arrived, we were in hyperdrive. In the first hour, we played three games, grabbed gear for the group, set out a plan for the day and started walking to our first campground. However, even with our jam-packed schedule, as we began our walk to the campground, I heard these familiar words booming from the back of the group: I'm bored!
Whether you are a teacher, an Instructor, a parent or a student, do not panic. Although these words can at times feel scary, they are, in fact, perfectly normal.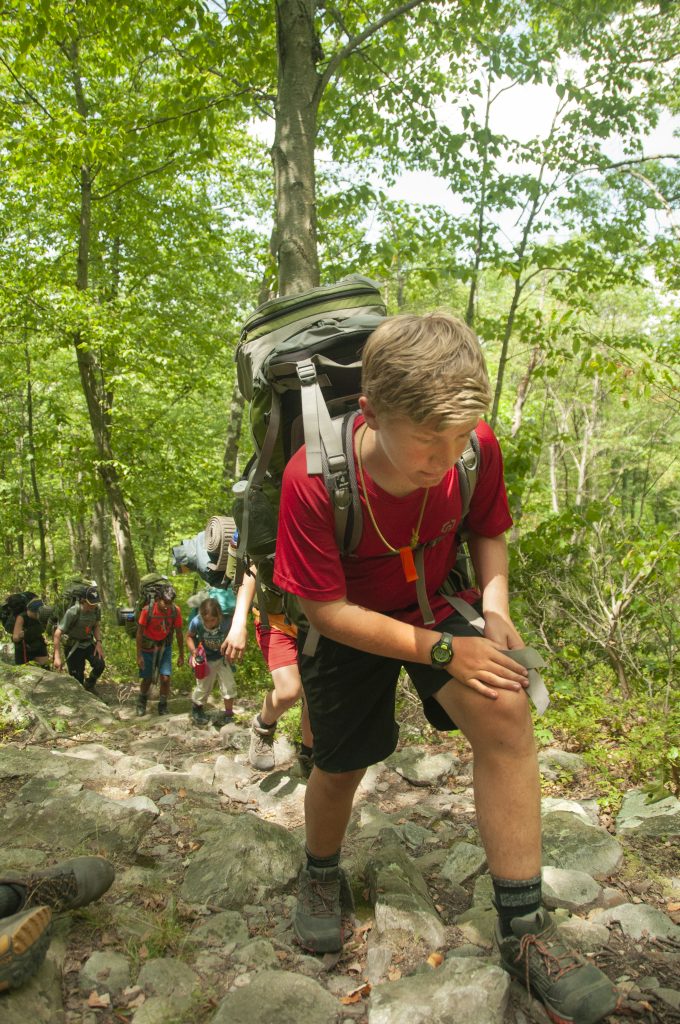 "I am Bored" Is More Complex Than You Think
It's not abnormal to find it difficult to have fun in a new environment. Some people adapt immediately while others struggle to understand the possibilities available when trying something new. Change, although often exciting, can also provoke anxiety, fear and loneliness. Because of that, going into an unfamiliar environment can sometimes take some relearning when it comes to things you already know how to do, like for example, having fun.
The first step in mastering how to teach fun is to understand boredom. In a wilderness context, "I am bored" isn't always a direct translation of boredom. This isn't to say that your students are lying, but it's often a more complex emotion than what is being expressed verbally. Consider that "I am bored" could include any of the following sentiments as well:
I've never done this before

I'm scared

I'm tired

I feel sad

I miss my family and friends

I'm uncomfortable

I'm hungry, thirsty and tired, and I have to pee

This isn't how I have fun in my daily life and I don't see how it could work for me
These things are all quite understandable. And humans are, thankfully, all quite adaptable. So therefore the "I'm bored" statement is both understandable and adaptable. The important thing to note—no matter what perspective you're coming from—is that not being bored in the wilderness is a learned skill. Whether the source of the feeling is fear, discomfort, homesickness, physical needs or straight-up boredom, it's perfectly normal to not know how to cope right off the bat. Much like you need to learn how to start a fire in order to cook your food, students need to learn how to have fun in order to feel comfortable.
Teaching Fun is Still Teaching
Like any skill we teach, we start by modeling it. This may not be a revelation, but teaching fun is still teaching. You model fun, you practice fun, and then you prompt students to have fun on their own. In other words, "I do it," "You do it," "We do it."
One of my co-Instructors put it like this: "We need to teach students how to have fun right from the beginning so they have those skills later on. On wilderness courses I always teach many games early on, and then work toward fun independence, when students know when they need fun and know how to have fun."
Some fun skills I teach on a course are:
Games

Conversation starters

Hypothetical conversations

Get to know you questions

Singing

Dancing

Sports

Campcraft

Looking on the bright side
Fun is an Important Part of Learning
Depending on the students' ages and personalities, these can look radically different. It may look like helping the students find time to chat every day on their own, or teaching them a new sport and making time to play it. Whatever fun is for them, it may take a little bit of experimentation to find it. But once you do, practice makes perfect. Taking the time to practice fun during the day sends the message that it is important. And it truly is.  
We teach fun on Outward Bound courses because fun is an important part of learning. When you're doing something challenging it's not always fun right away. When I first started instructing I was much more focused on understanding the work than on having a good time. However, fun is one of our most basic needs as humans, and ignoring the need for fun is ignoring an essential part of students' learning. According to Glasser's Choice Theory, fun is one of our four basic needs along with power, love and belonging, and freedom. When we treat fun with the seriousness it deserves then students learn how to be self-sufficient faster and better. They learn to take their need for fun seriously. And this, when combined with love, support, and clear instruction, can lead to higher levels of leadership, better communication and an overall more meaningful course outcome.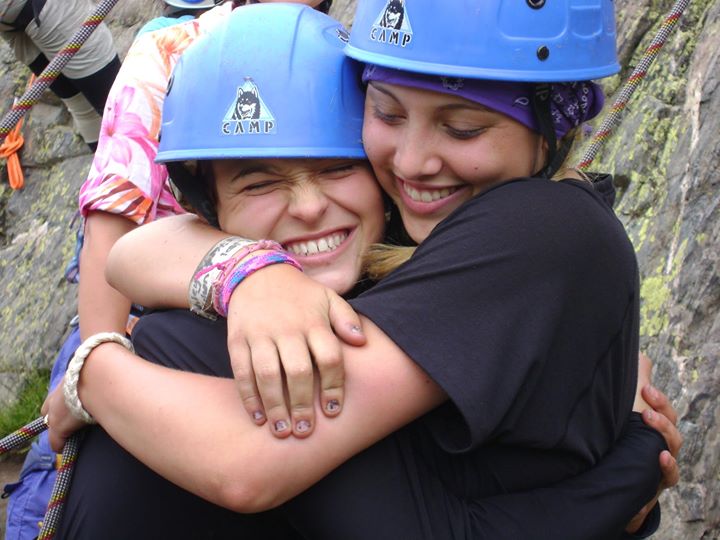 About the Author
Rebecca Fenn is an outdoor educator, originally from California, who instructs for NYC Outward Bound Schools and North Carolina Outward Bound School. After graduating from University of Chicago with a major in Human Development, Rebecca worked in college admissions and then began her journey toward outdoor education. She became the Life After Eagle Rock Fellow at Eagle Rock School and Professional Development Center, a wilderness-based boarding school in Estes Park, Colorado. There she taught at-risk students "Math for Life" and served as both a college counselor and as a vocational counselor to prepare them for life after Eagle Rock. Upon receiving a Master's Degree in Education Policy from Harvard, she decided to delve deeper into the Expeditionary Learning model by taking on the challenge of becoming a Field Instructor for Outward Bound. Rebecca is a cartoonist, artist and writer, and loves the challenges and rewards of working with youth in the outdoors. She is always interested in learning more about educational systems, cultures and practices in the United States.